Our Autumn 2 Journey
We were all excited to be back at school this week after half term. We noticed that some of our learning areas in the classroom had changed and began predicting what we might be learning about. We found out that this half term we are going to be learning all about MAGIC!!
Magic
The book that we will be focussing our English learning around is called 'Box of Tricks'
The girl in the story is called Eva, she receives and exciting birthday gift of a box of tricks and becomes a magician. Can you see her magician cape and wand? Find out what else happens here...
Here we are exploring some of our new provision resources and making some magic of our own!
Celebrating Bonfire Night and Diwali
Bonfire Night
We have been celebrating Bonfire Night which is on November 5th. We learnt about how to make sure we know how to stay safe on bonfire night.
We enjoyed using lots of colour, pattern and shape indoors and out to create firework pictures. Have a look at some of our amazing work below.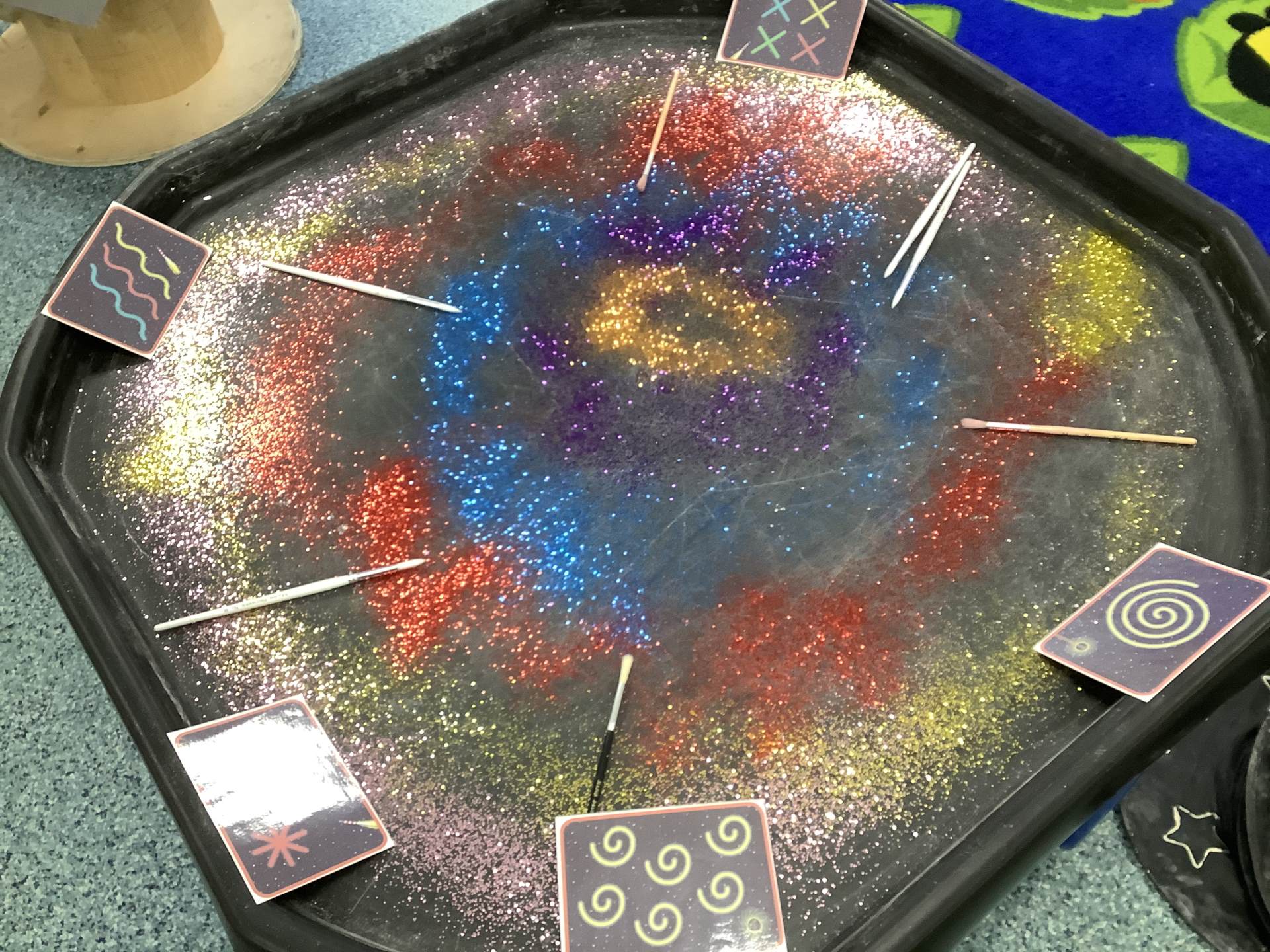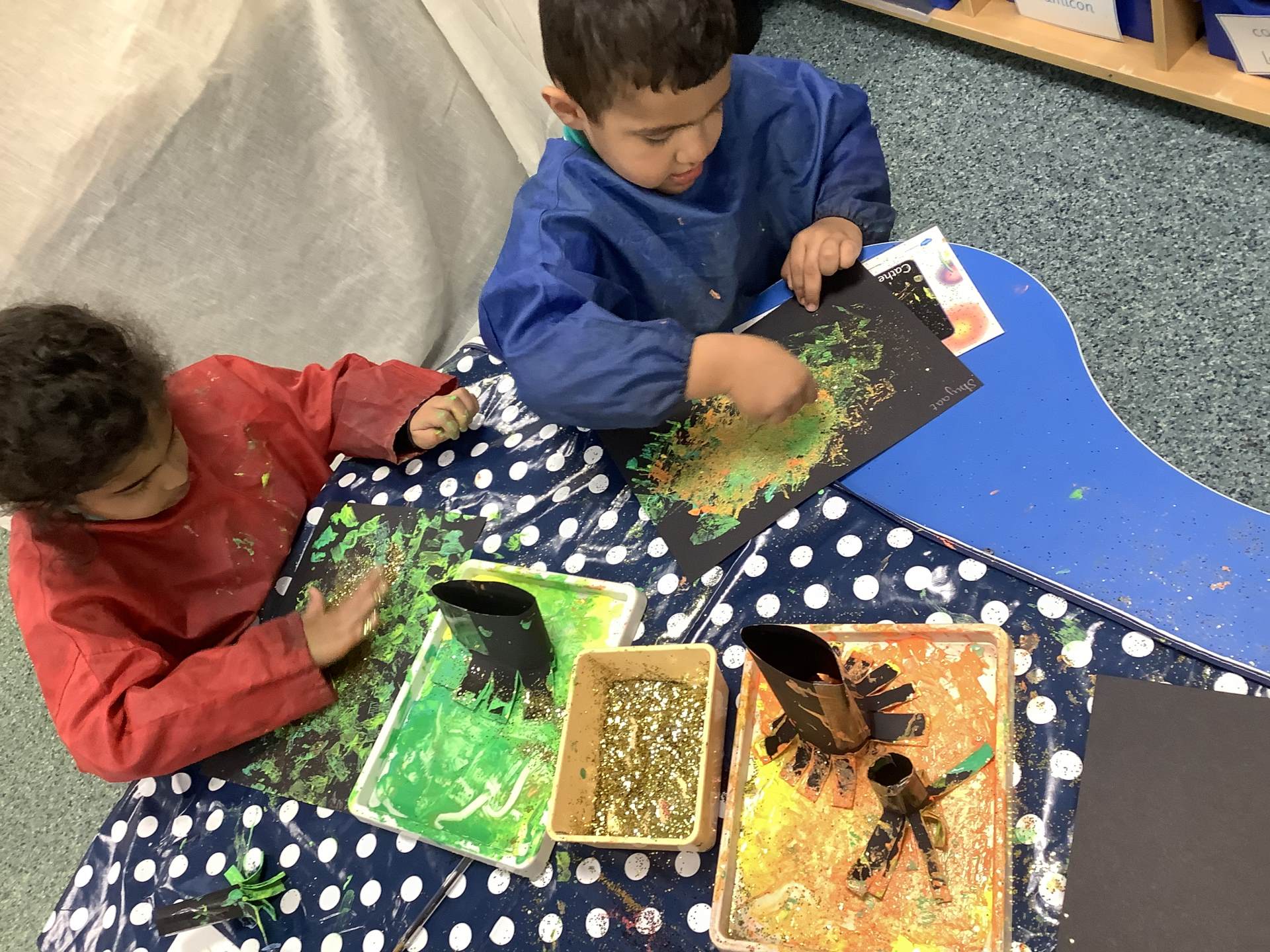 Diwali
We have been learning about the festival Diwali. We learnt who celebrates this festival, how it is celebrated and how it is similar to other festivals that we know about.
Remembrance Day