Our Autumn Term Journey
Autumn 1
Our Focus story this half term is Goldilocks and the Three Bears and we have been finding out all about Ourselves.
Click here to watch a video of our story Goldilocks and the Three Bears
This half term we will be learning all about what makes us special; talking about our families, how we have changed since we were a baby, where we live and how to look after our bodies.
Week 1
Children are settling well into their new environment in Reception. They have enjoyed exploring the different areas of provision within the classroom and outside and are beginning to make new friends.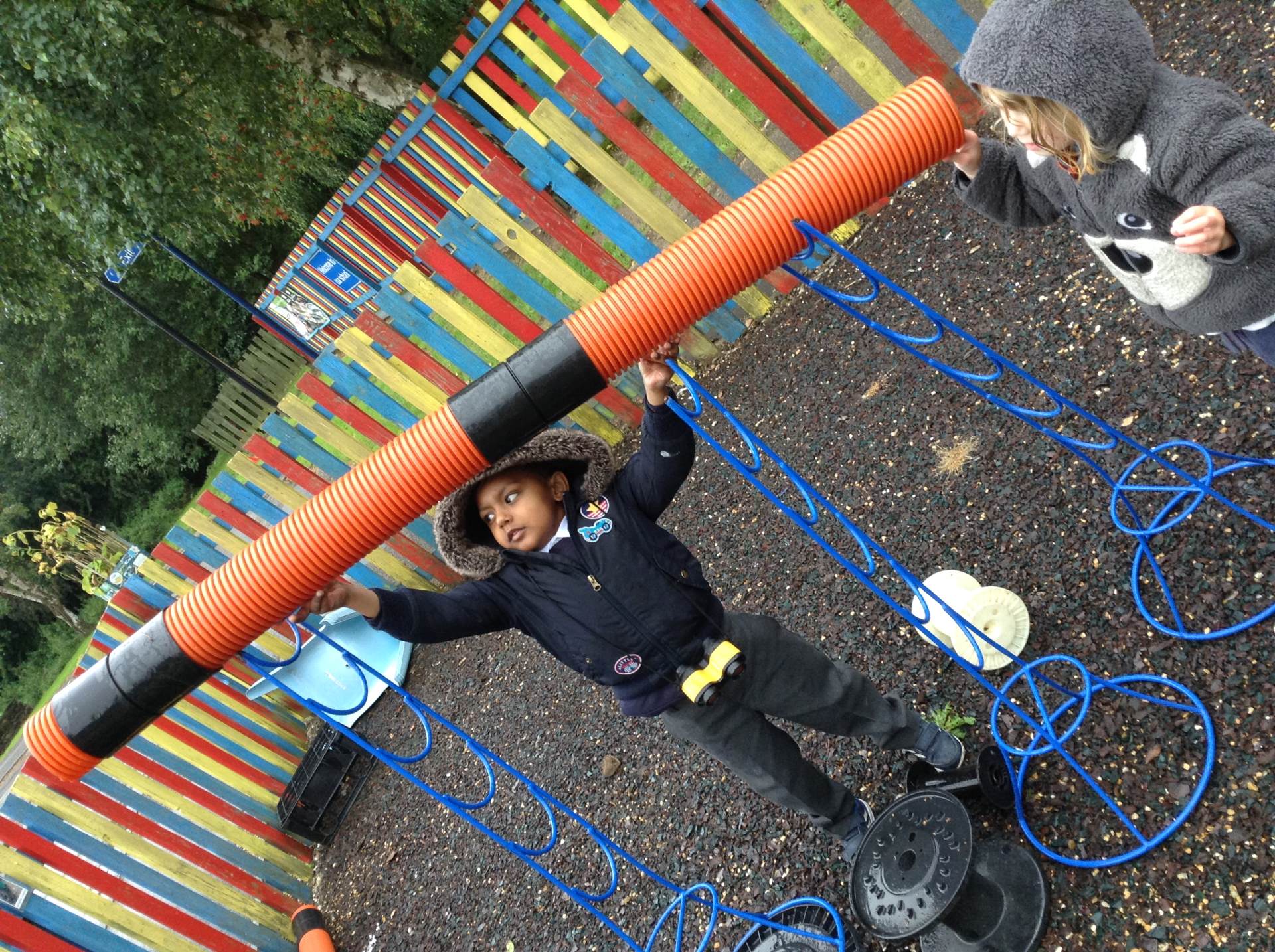 During our first week at school we were very lucky as Joel the school gardener came to show us some caterpillars he had found at the allotment. We had the chance to hold the caterpillars and feel their sticky feet as well as learn a song about the caterpillar life cycle. We made sure we were being gentle when holding the caterpillars.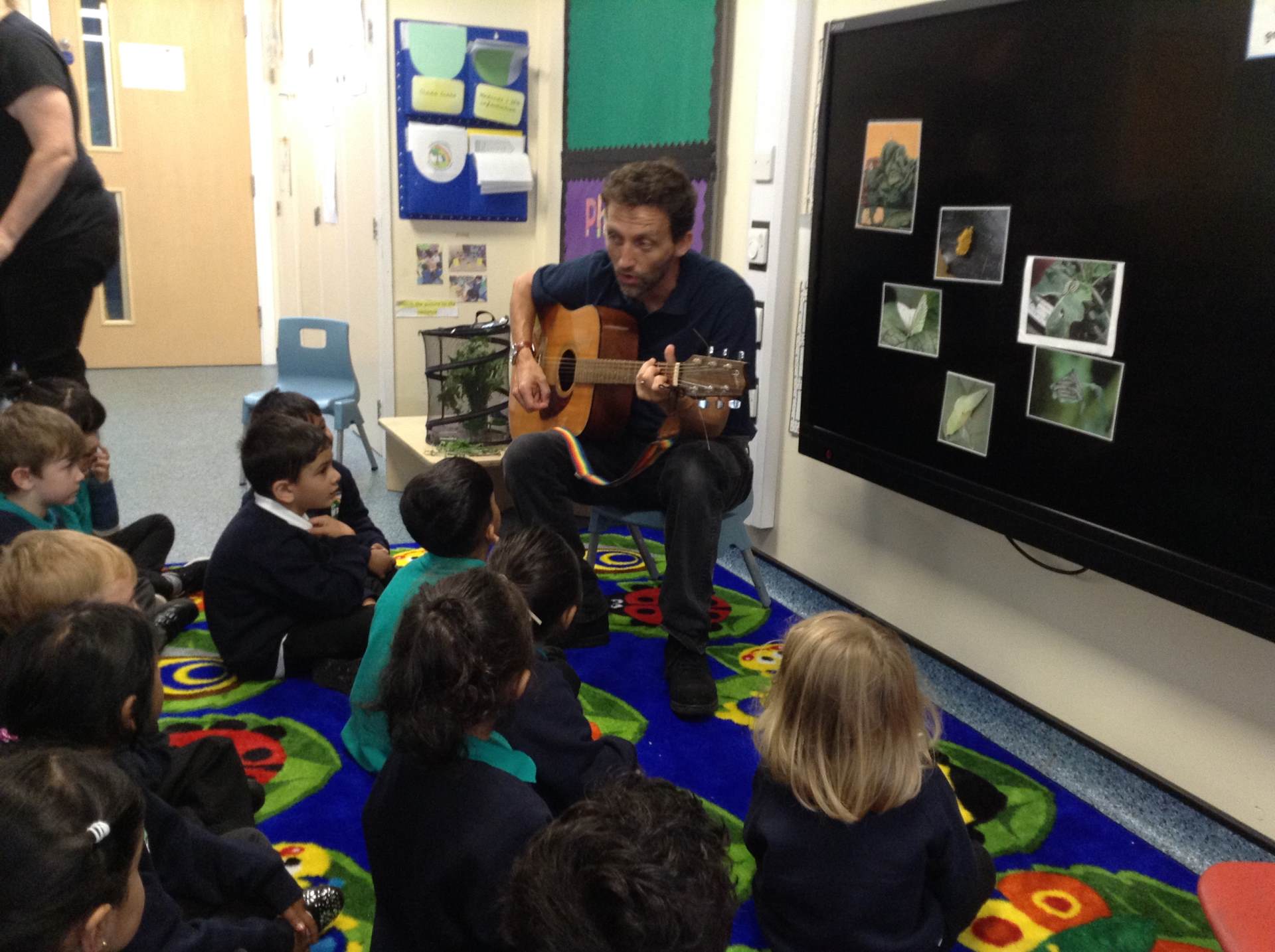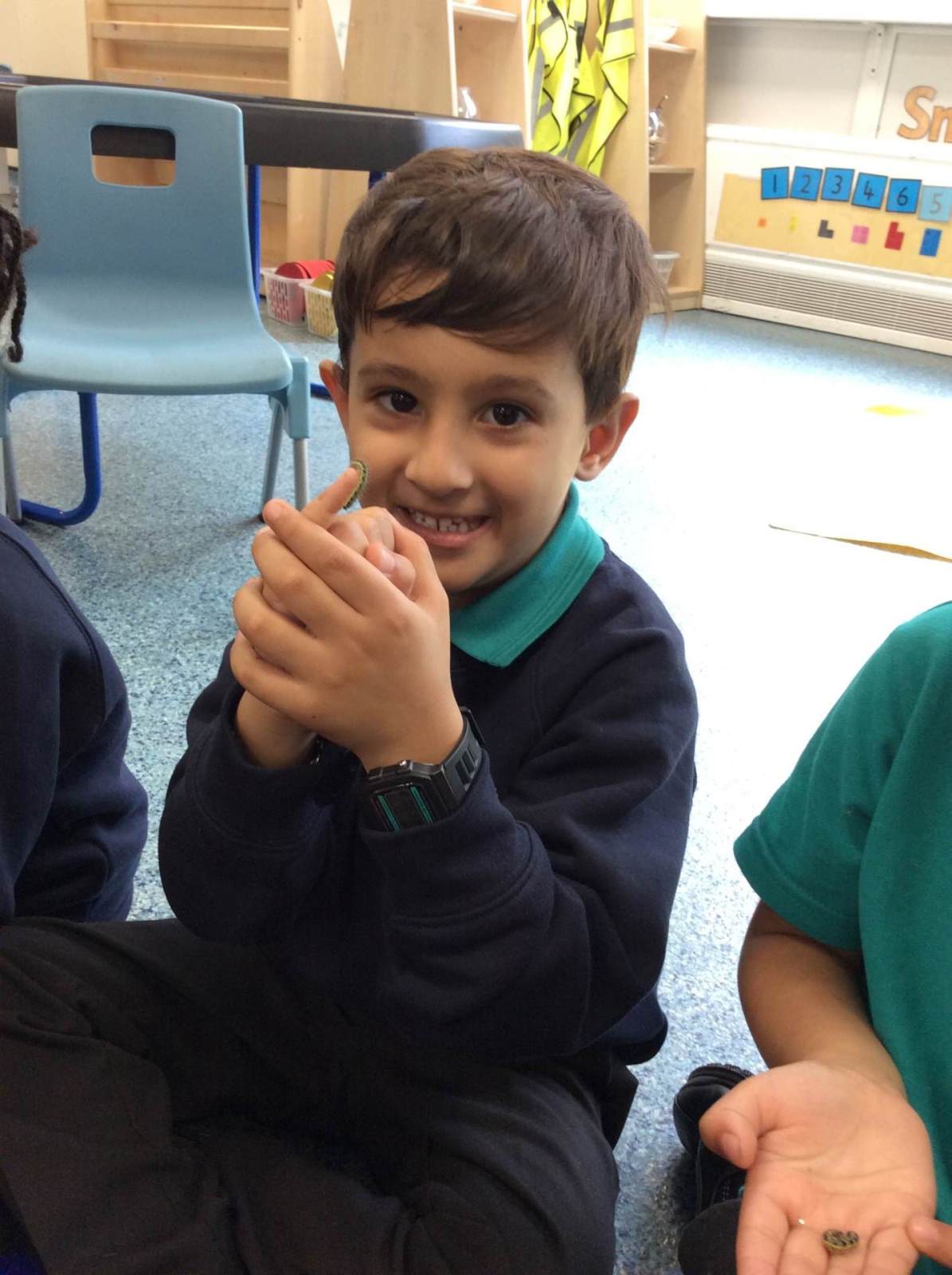 We brought family photographs from home. The children really enjoyed sharing their photograph and telling their friends all about it.
Week 2
This week we have started to learn the sounds that letters make during our phonic sessions. We have enjoyed exploring the sounds s, a, t and p and have sorted objects by their initial sounds, putting them into some silly soup- we love this game!
We created self-portraits by looking in a mirror and talking about our facial features, skin, eye and hair colour. We thought about why we look different to our friends and what is similar. Have a look in our cloakroom to see these.
In Phonics we have moved on to learning that sounds i, n, m and d.
This week we also held an enterprise selling our gorgeous first week at school photographs, our grown ups thought that we looked so smart and grown up in our school uniforms.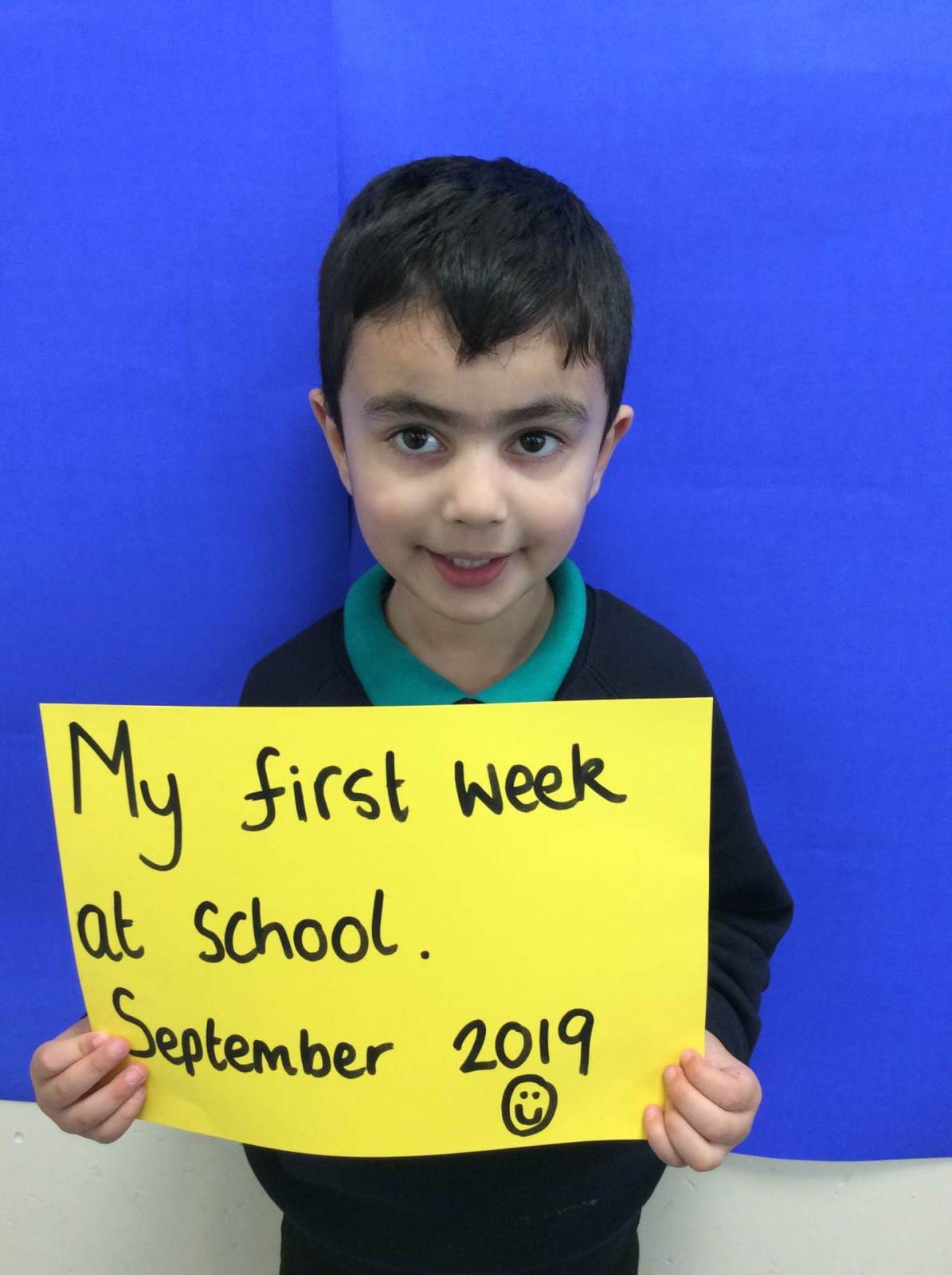 Week 3
This week whilst out on a walk around our school grounds we spotted three different sized bowls and spoons and a golden dress... After further inspection we decided they must belong to Goldilocks and the Three Bears! We were so excited, we carefully collected the items and took them to our classroom where we wrote letters to the Bears and Goldilocks to let them know we had found their belongings.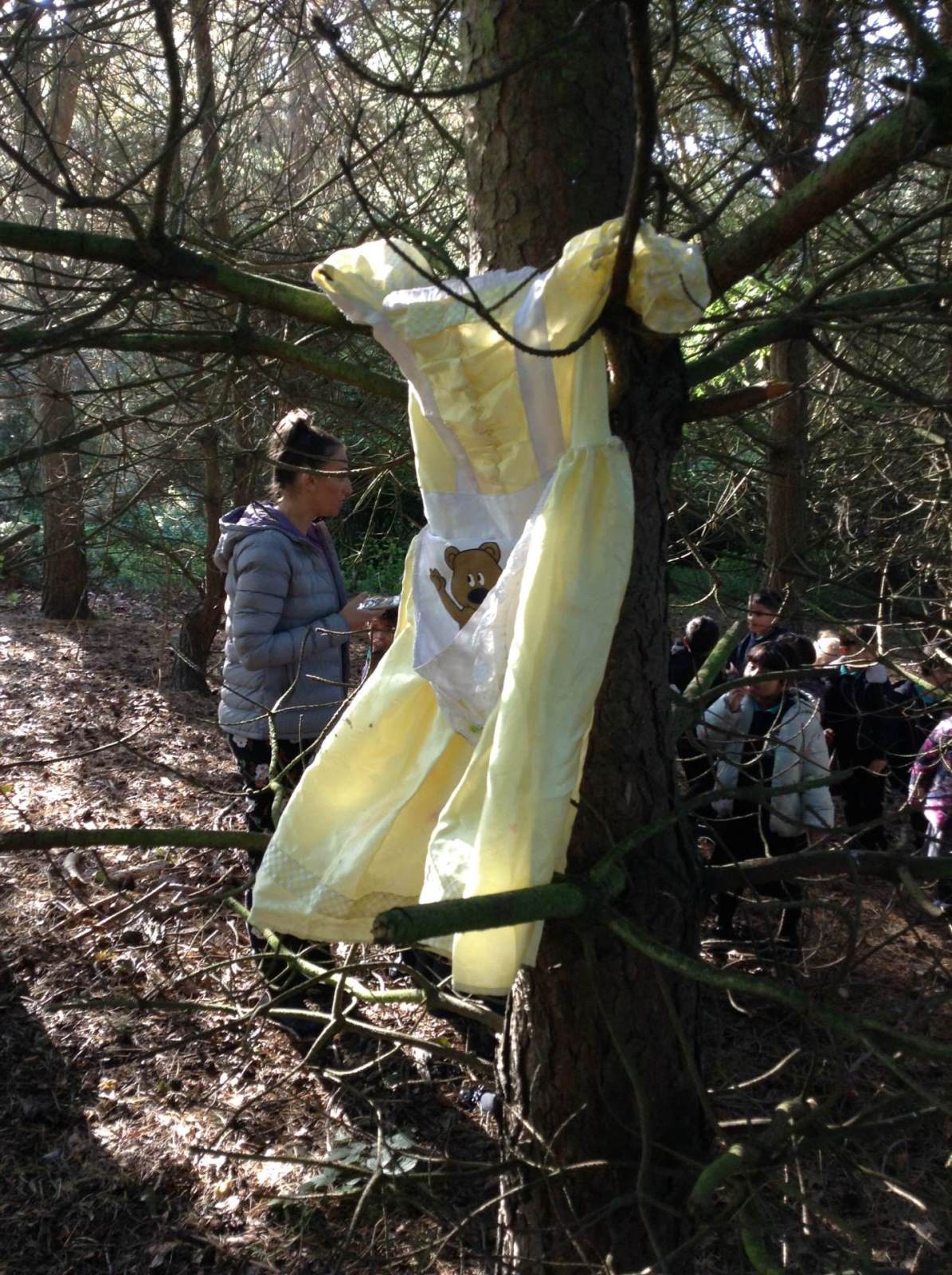 Ayaan wrote a letter to the Three Bears to invite them to a party. He stuck it up outside so the bears could find it.
We then started to learn the Talk for Writing version of the story, we use actions and a story map of pictures to help us remember how to tell the story. We have been telling the story in different voices.
In Phonics this week we have learnt g, o, c and k as well as learning about 'tricky words' these are words that cannot be sounded out, we just have to remember them by sight. This we week learnt 'to' and 'the'.
In Maths we have enjoyed exploring numbers up to 3 and finding out when our friend's birthdays are, creating 'Our Birthday' display. Our pictogram shows that most children in our class are 4 at the moment.
Week 4
This week in Reception we have made our own porridge, we had to measure how much milk to use and weigh our oats carefully. We placed the porridge into the microwave for 2 minutes, we helped with the countdown counting backwards from 10-0. We then chose which topping we would like, we could choose from jam, chocolate or banana. We really loved tasting the porridge, some of us thought it might have been Daddy Bear's because it was "too hot". After we had eaten our porridge we voted for our favourite topping, we could see that chocolate was the most popular from looking at our pictogram.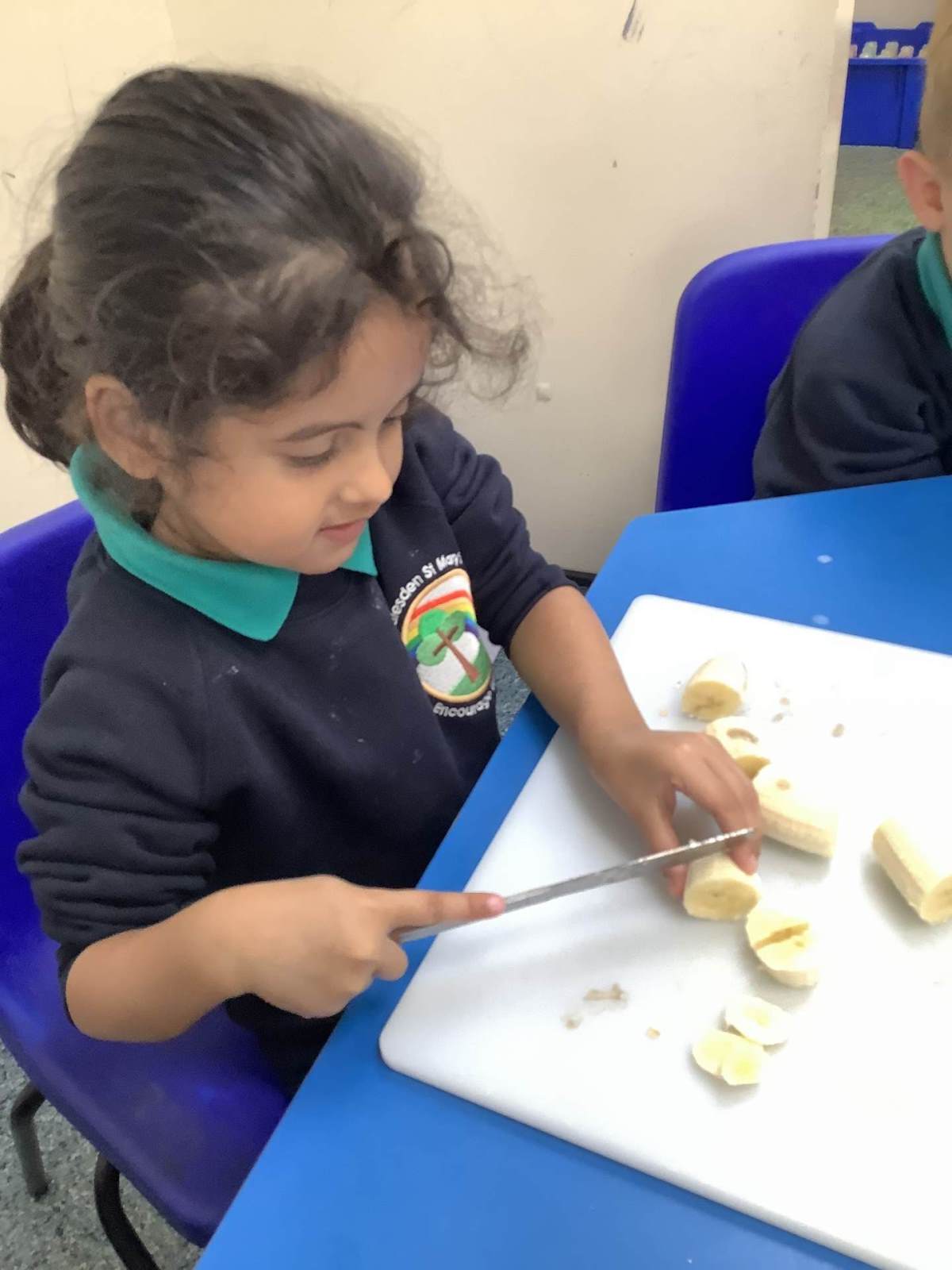 We have been thinking about the numbers 4 and 5 looking at different representations of them. Baby Bear had a birthday, he was 5 years old. We celebrated his birthday by making him a birthday badge and putting 5 candles on a cake before helping him to blow them out. We had to count carefully. The Bears needed our help, Golidlocks had muddled up their belongings so we sorted them into size, biggest, smaller and smallest.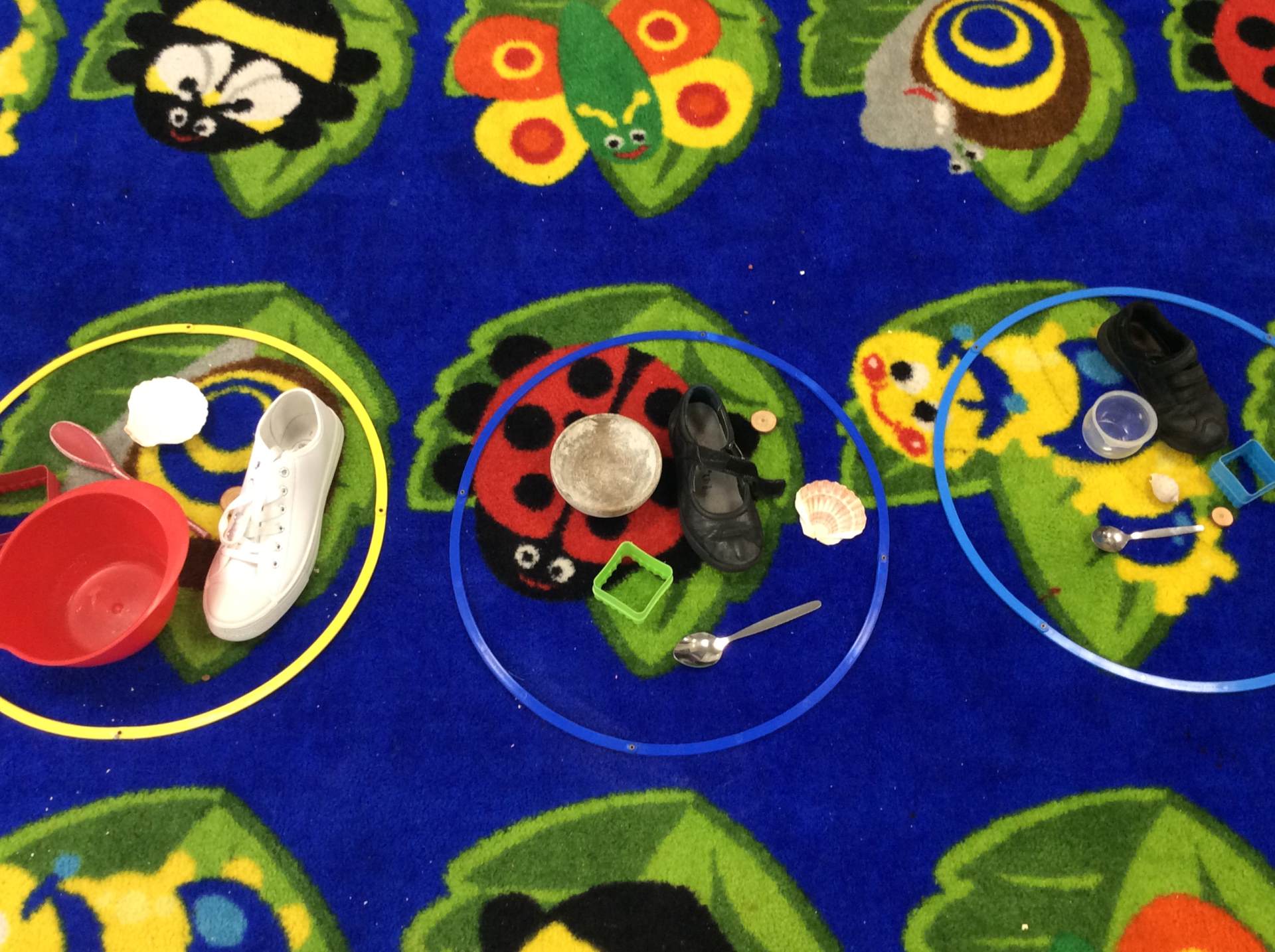 Our Value this half term is Respect , we have been thinking about how to look after ourselves. This week we learnt about brushing our teeth. That you must do it morning and night and for 2 minutes each time. We all practised brushing our teeth and then every child took home their own toothbrush and toothpaste as well as a reward chart to use.
Week 5
This week we went on our first visit to church for Harvest Festival. We enjoyed looking at the different houses and where some of us live on the way as well as noticing house numbers and letters on street signs. In church we joined in singing our special harvest songs. Back at school we talked about the importance of harvest and explored a variety of vegetables.
In Values this week we learnt about the importance of washing our hands; to remove germs and stop us from getting poorly.
We then learnt a specific set of instructions of how to wash our hands.
1. Wet your hands
2. Put 1 squirt of soap
3. Rub your hands together
4. Rinse your hands
5. Dry your hands with 1 paper towel
6. Put your paper towel in the bin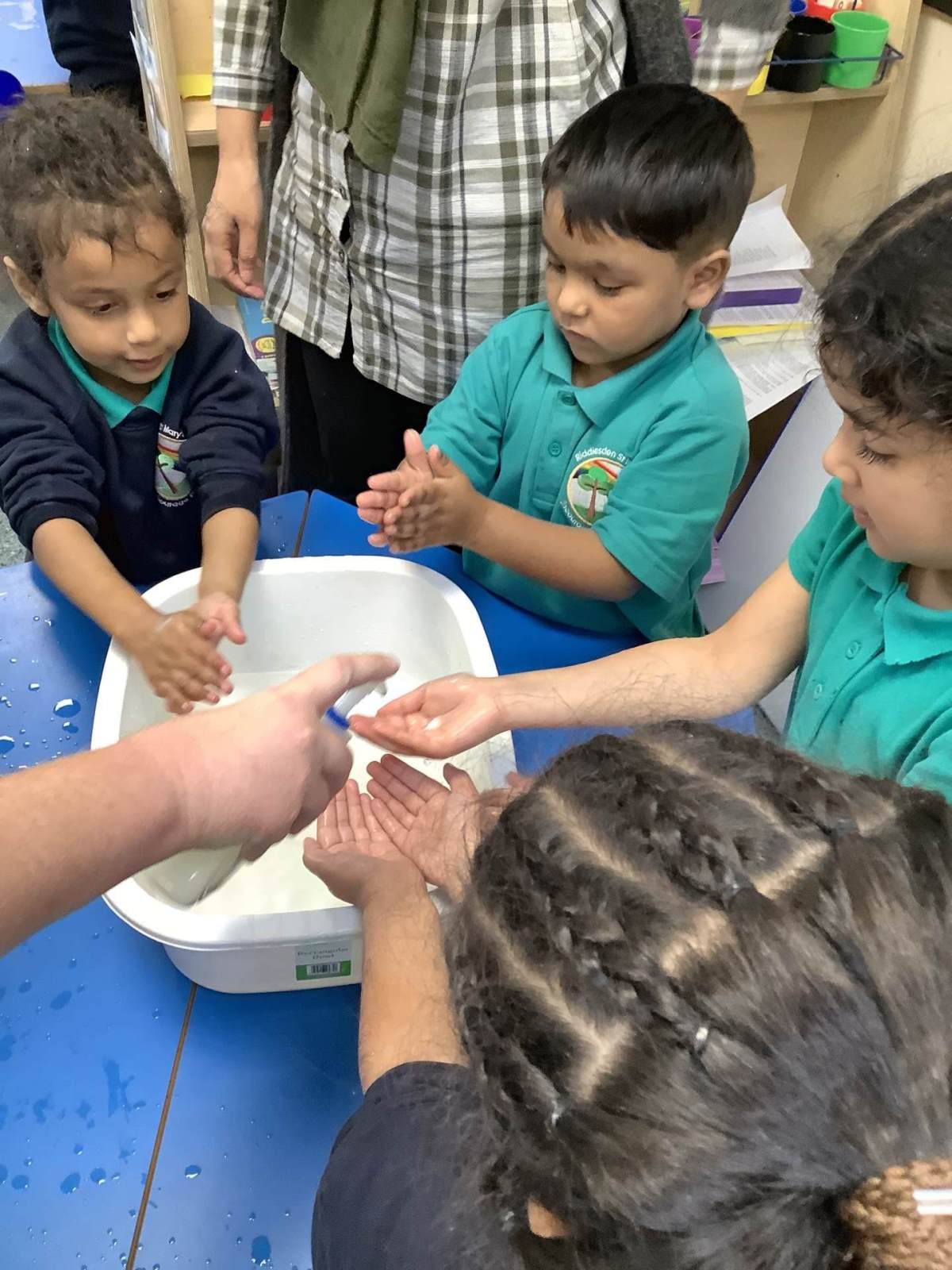 Week 6
This week we focused on our body and learning the names for different body parts. We danced along to the Skeleton song copying the actions and singing. We then drew around a member of our class and labeled their body parts. Children were encouraged to say the initial sound and segment simple CVC words.
In values we talked about keeping our bodies healthy by making healthy choices with our food. Baby Bear needed our help to decide what food to put in his packed lunch to make it healthy. Children worked together to sort food into two groups. Foods Baby Bear should take for his packed lunch and foods that were unhealthy that Baby Bear should only eat occasionally.
Week 7 and 8
for the last two weeks we learnt about autumn and focused on the stories of Stick Man and Pumpkin Soup. We went on an autumn walk collecting leaves and sticks and looking for signs of autumn around our school grounds.