Our Autumn Term Journey
English and Topic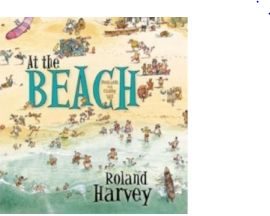 This term we have been looking at the book 'At the Beach'. We have been writing our own adventure stories based around the book and creating postcards that we can send to people telling them what we have been learning about.
As well as this we have been learning about the different creatures that live in the sea and creating them with different materials. We saw a real crab that had travelled all the way back from the Caribbean and it was inside it's shell.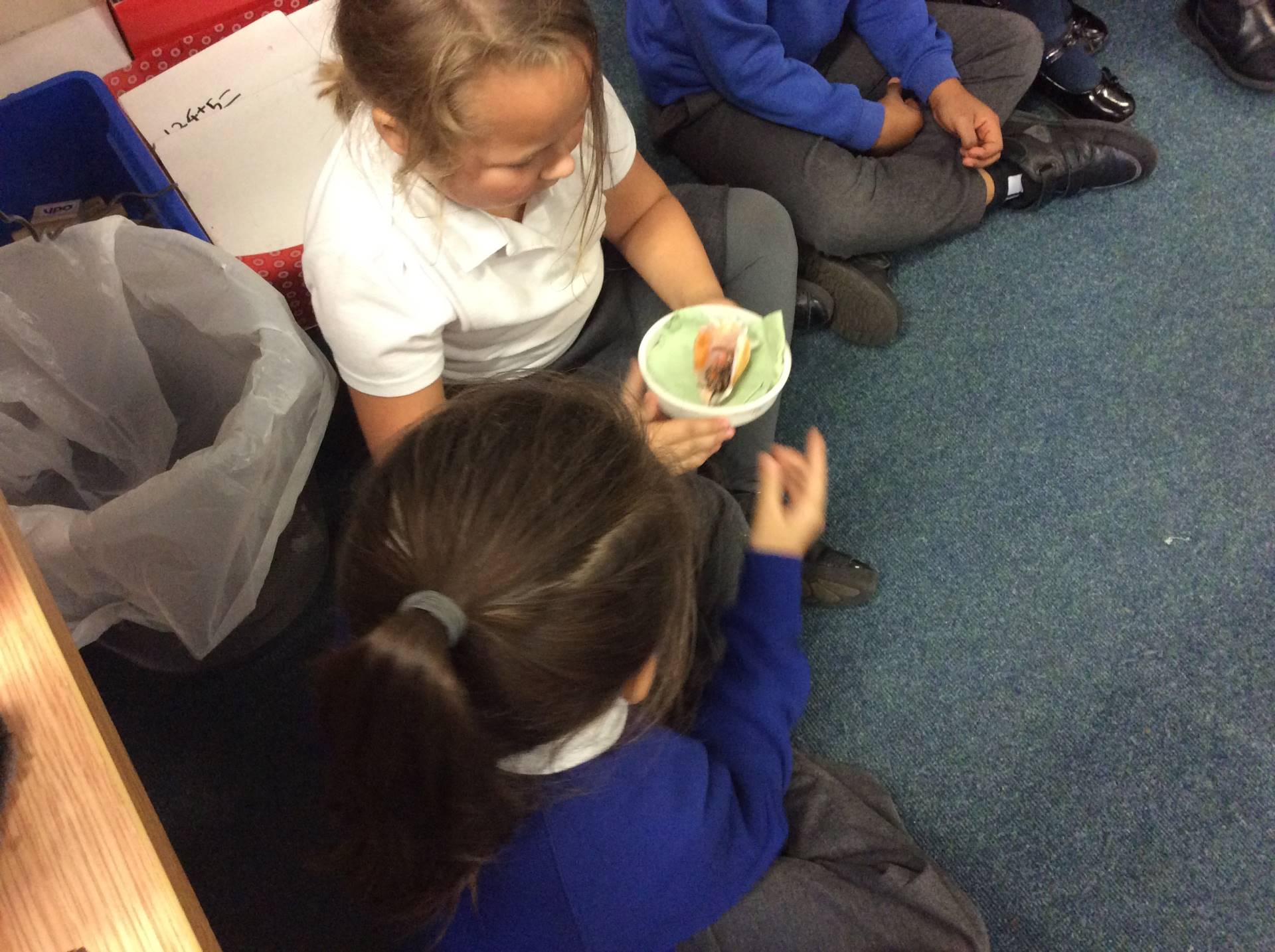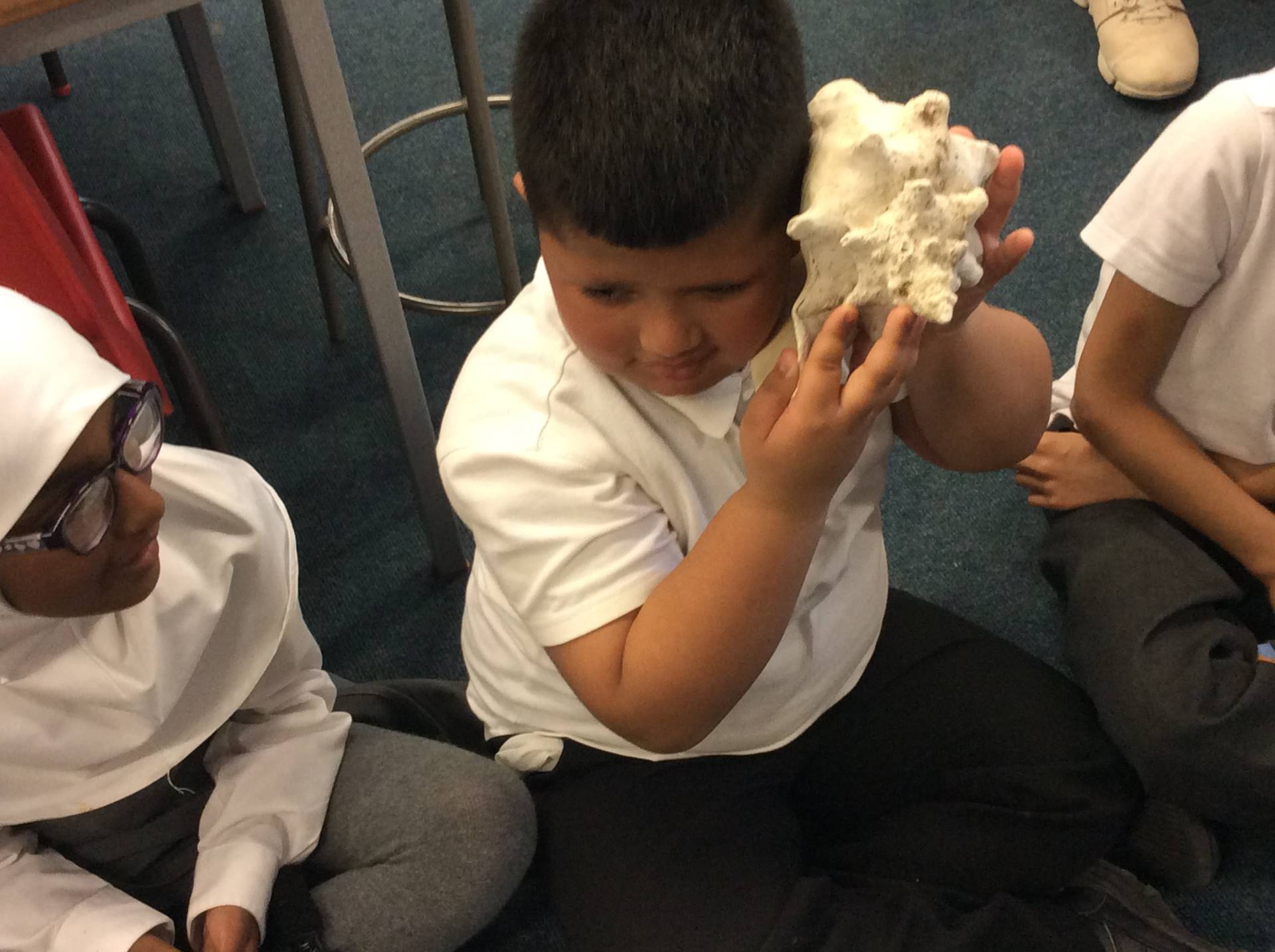 We have learnt about the continents and the oceans that make up the world and we named some of the capital cities of the countries from the continents.
We made a giant 3d map of the UK and we put on the mountain ranges and the capital cities, we then used this during our topic lessons to help us with our understanding of the UK.
In topic we have been also exploring music. We linked music and reading together for some lessons and use our VIPERS to help us answer questions on what we were listening to. We learnt a song 'A wave went up my nose', this was on Charanga and we really enjoyed learning this song as we found it funny and it linked really well with our topic 'At the Beach'.
Our trip to the Sea Life Centre
As part of our topic this term we went to the Sea Life Centre in Manchester, we had the most amazing time! We saw so many varieties of fish, a giant Japanese Spider Crab, sea turtles and so many more sea creatures.
We were even allowed to tough and stroke starfish, they felt rough on the top and were squishy. We each took it in turns to feel them and it was amazing!
It felt like were in the film 'Finding Nemo' with all of the fish swimming around our heads. Every corner we turned there was something new to see, learn and explore.
We had the best time and we would love to go back!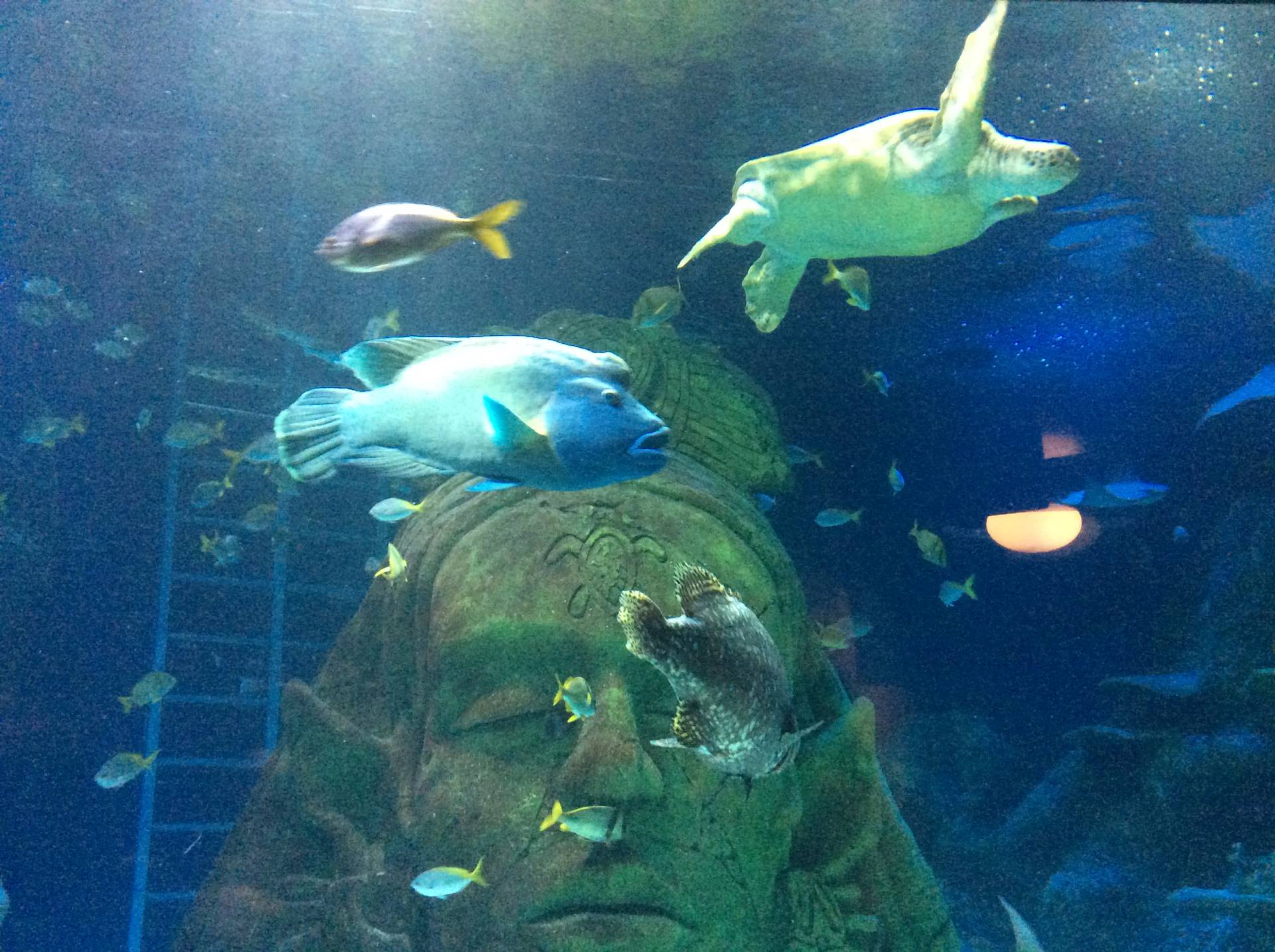 Remembrance Day 2018
During this term we also learnt all about Remembrance day, this was part of our 'Picture News' for the week.
We learnt about the conditions they lived in whilst they were in the trenches, we watched video clips and listened to audio of people talking about what they experienced. This inspired us to write a diary entry as if we were soldiers serving in the war and living in the horrendous conditions in the trench.
We learnt why we have and wear the poppy as a symbol of respect. This made us think about how we could show our respect. So we created a piece of artwork in response to the pictures we had seen and the personal experiences people had been through.
We listened to and learnt about the poem 'In Flanders Field' and this really made us think about the experiences people will have gone through. Based on this we made our very own 'Flanders Field' to go on display along with some of the diary entries we had written.
.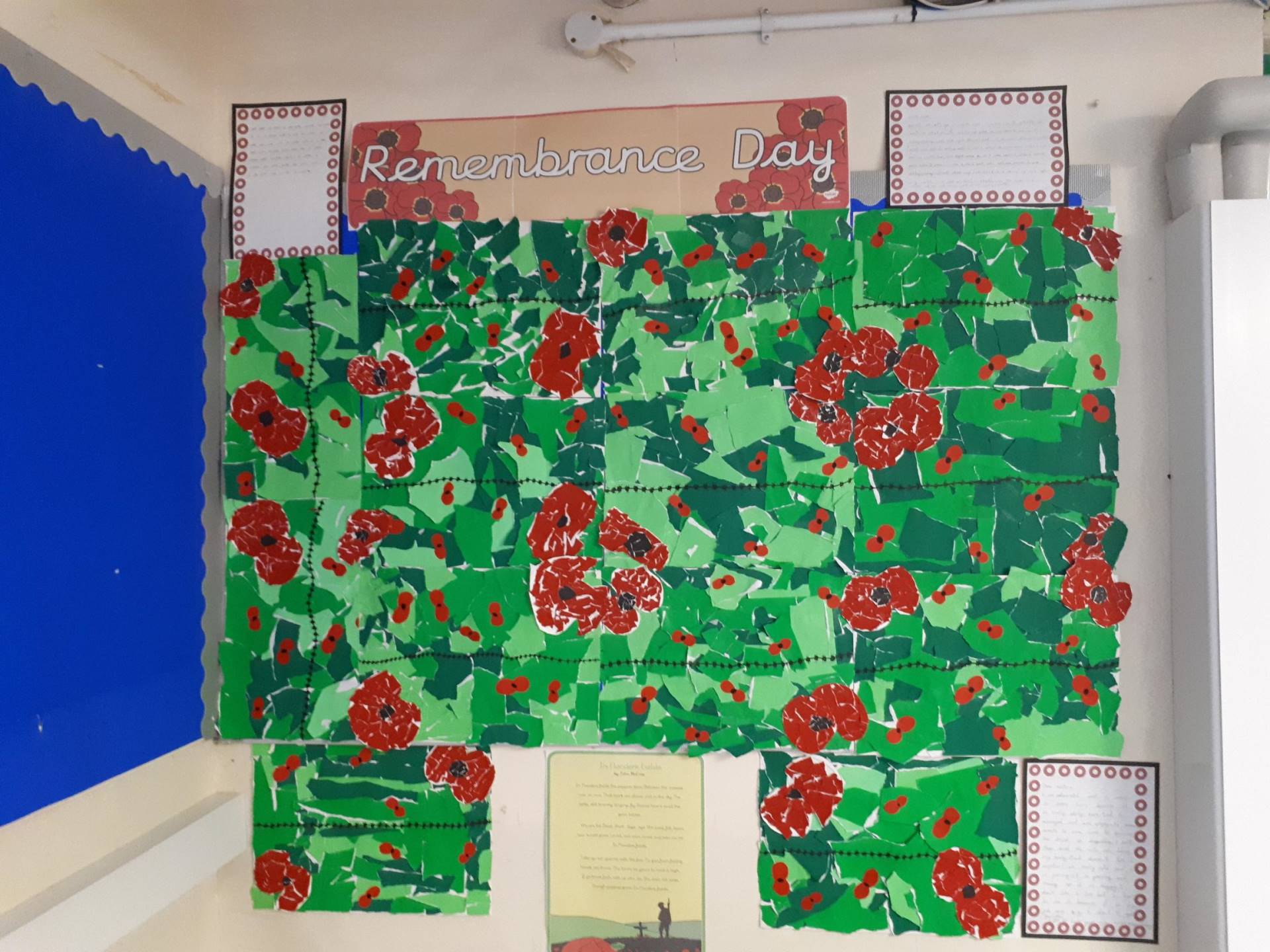 Maths
In Maths this term we have been exploring place value, addition, subtraction and multiplication. We have been using equipment to help us work out the answers as well as models and images. As well as this we also had a European day of languages, we looked at Italy and we made pizzas. They were fun to make and tasty to eat!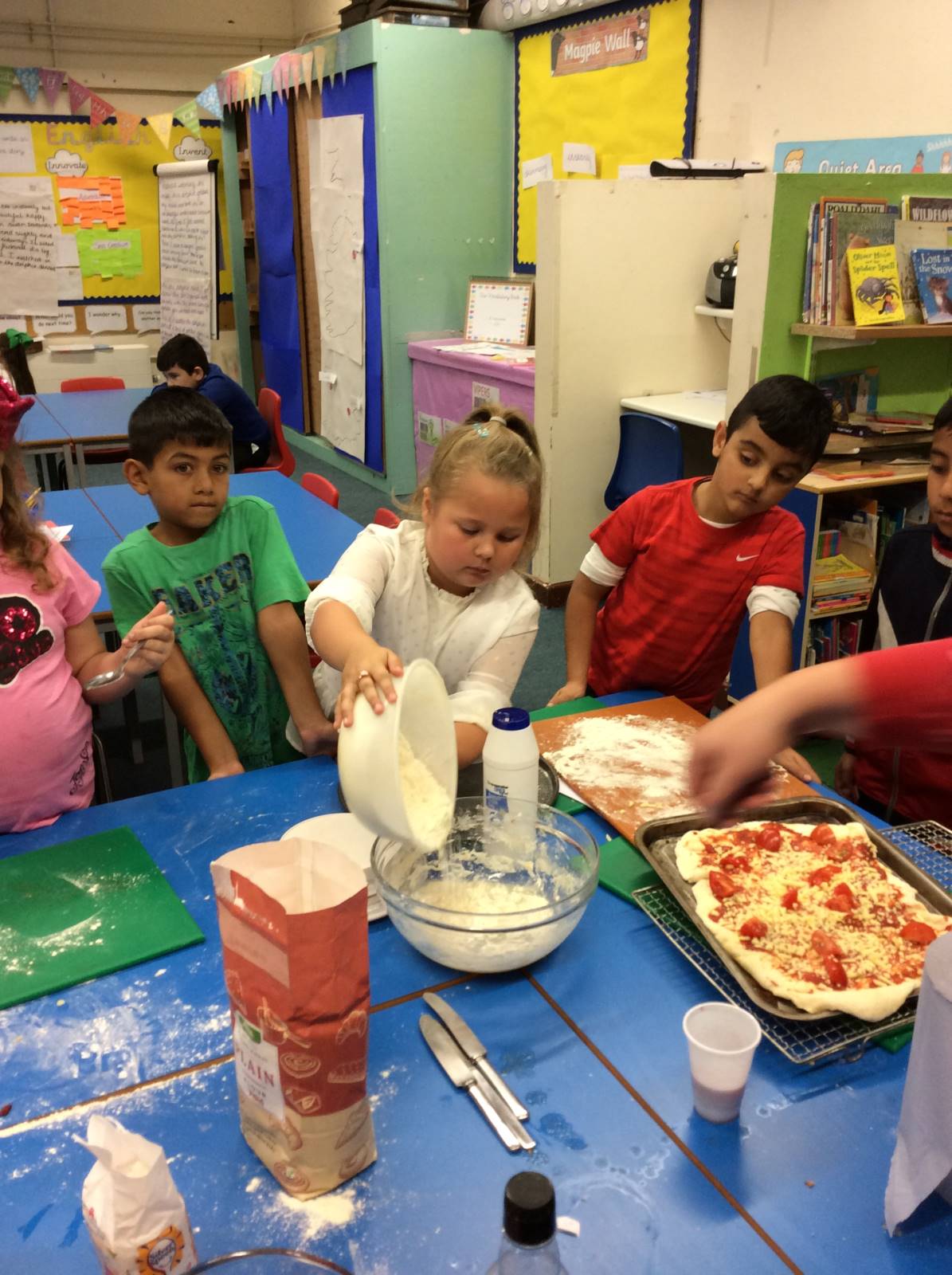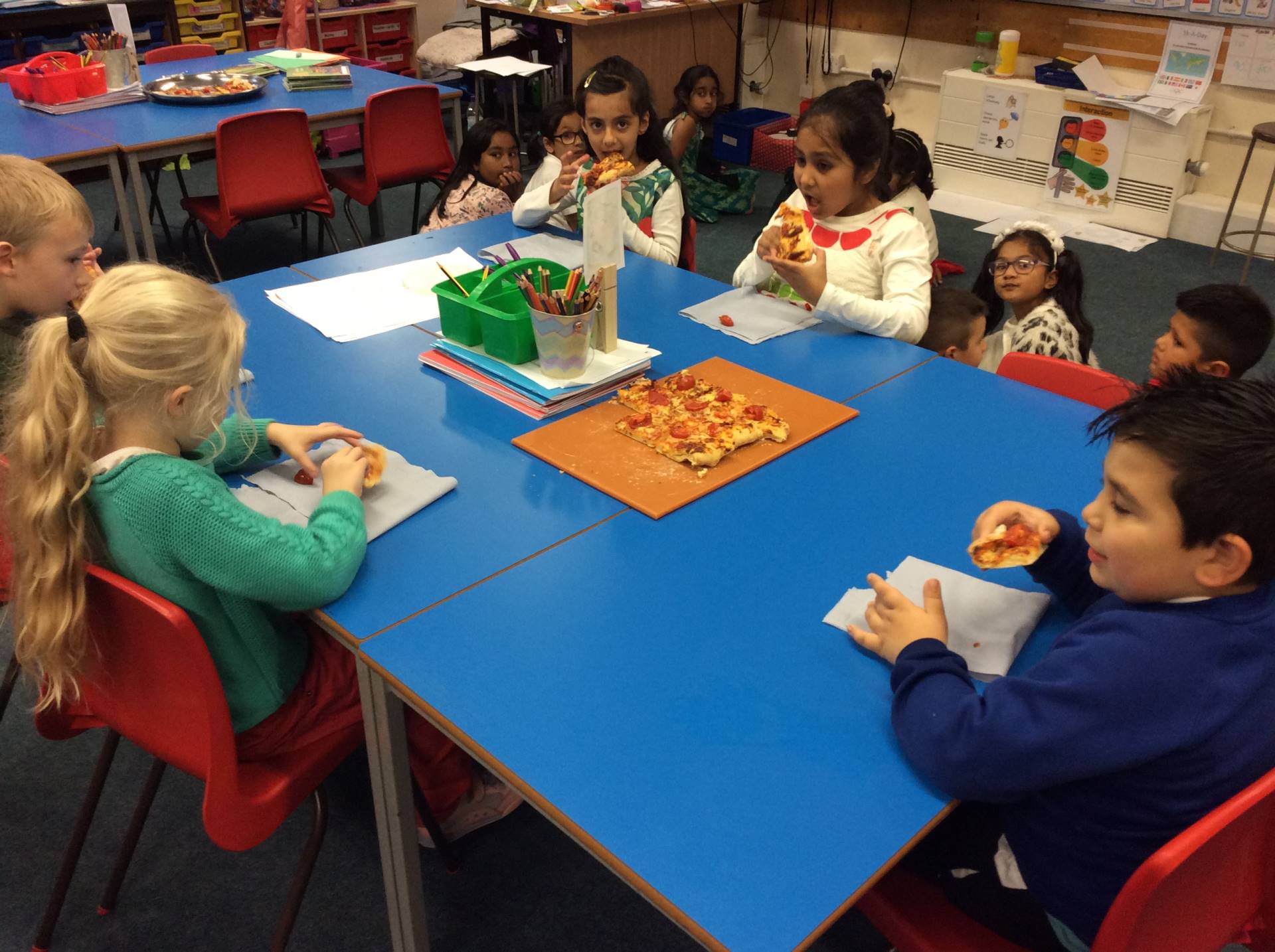 We have been continuing to learn our times tables off by heart so that we can use our quick recall facts to help us solve problems.
At Christmas 'Frankie' our class elf sent us some maths challenges that we could complete that required us to use all of the knowledge and skills we have been learning this term. We really enjoyed this and it helped us to remember what we had learnt.
We need to keep all of these plates spinning while we learn all of our new topics next term.
Science
In science this term we have been looking at lots of different topics and one of them was plants, we have been thinking about what each part of the plant does to help it stay alive and what each part is called.
We also went into the allotment with Joel to dig up some potato plants to harvest them and eat them. We really enjoyed our cheesy mashed potato that we made.
As well as plants we have also learnt about rocks and everyday materials. We learnt about the three main types of rock and how they are made/formed. As well as this we wanted to learn about how soil and fossils are made. We explored different materials and what they are used for. In groups we had to sort the materials into natural and man-made and then discuss why we chose these groups. We then thought about how suitable they were for a purpose.
ICT
We have been spending our lessons learning about coding and how we can programme an object to move in the right direction, change into something else, move when clicked and move around a track. Some of these challenges we found hard and we had to problem solve and debug to make sure they were doing as we wanted.
As well as learning to code a programme we have been using 'Mathletics' and 'Times Table Rockstars' to enhance our maths learning. We can also access these from home using our log on details that we were given.
Other areas of the Curriculum
We have really enjoyed learning PE, Spanish, RE, picture news and doing our pantomime this term.
PE - we have been learning all about tag rugby and dodgeball. We played mini games putting all of our skills into practise.
Spanish - we have been learning how to say the colours, numbers to 12, basic greetings and body parts this term. We have been putting this into practise everyday and we are starting to become confident with using them. Next term we are going to build on these and learn lots of new Spanish words.
RE - we have been learning about Islam and Christianity and we have really enjoyed exploring the different faiths and what is special about them both.
Picture news - we have really enjoyed looking at picture news and exploring all of the topics it has brought up. It has made us think about subjects that we wouldn't necessarily think about and discuss and respect everyone's opinions positively. We have created a class scrap book of everything we have explored this term.
Pantomime - at Christmas time KS1 put on a pantomime so the year 1's and 2's had songs, dances and lines to learn. This year our pantomime was 'Peter Panto', we had so much fun learning this and it really got us in the Christmas spirit.