Our Spring 1 Journey
Spring 1 Topic Web
Whatever Next
On our first day back to school we found some interesting items around our classroom. We found an envelope with paw print on, some wellies with a paw print, a silver colander and some moon rocks. We looked inside the envelope to find a book called 'Whatever Next'. This is what we thought the book would be about...
I think Baby Bear will go to space.
Is it the Bear from Goldilocks? His paws are small.
It is nighttime.
You can listen to the story here.
We have been exploring some space themed activities during provision.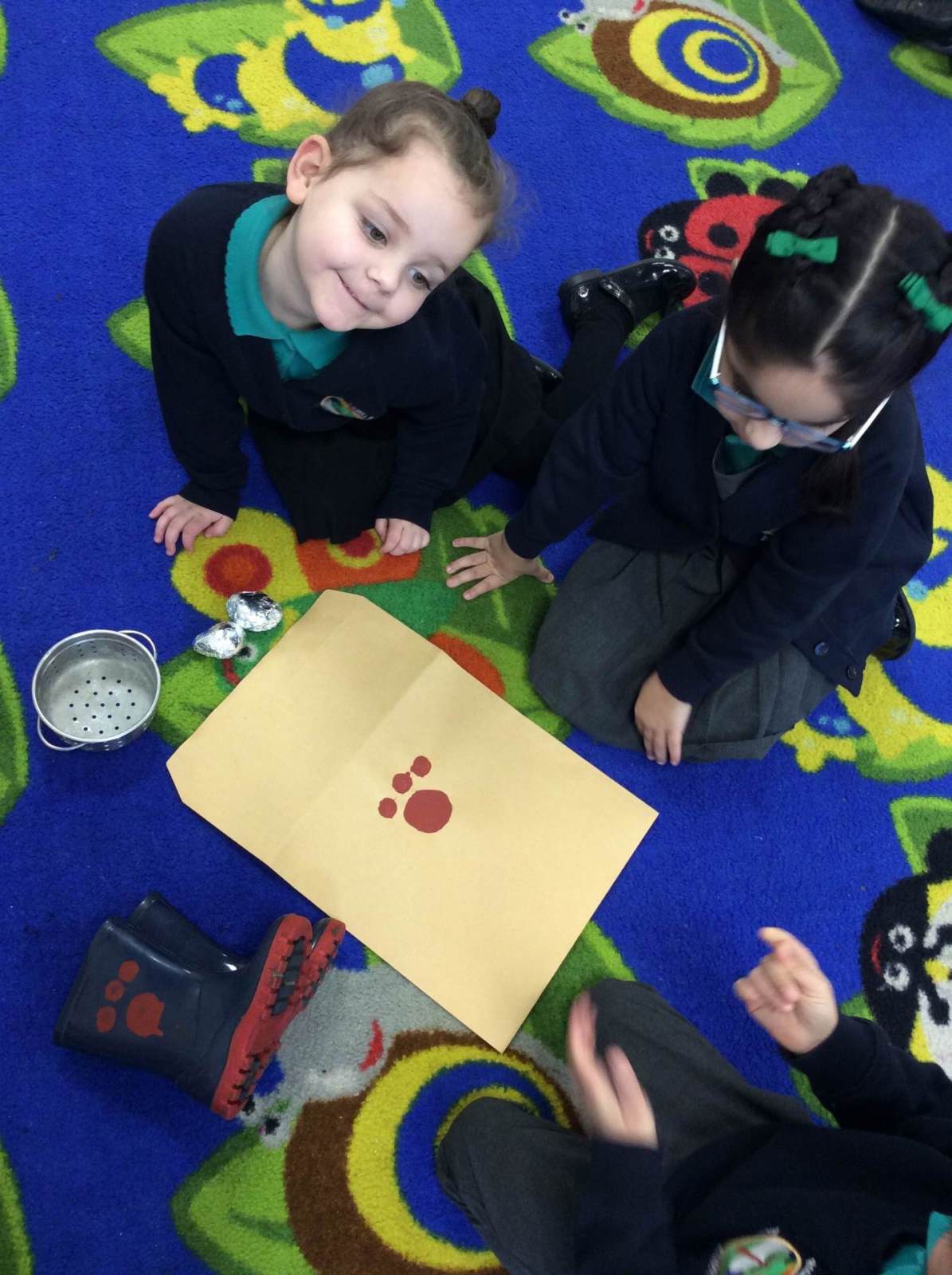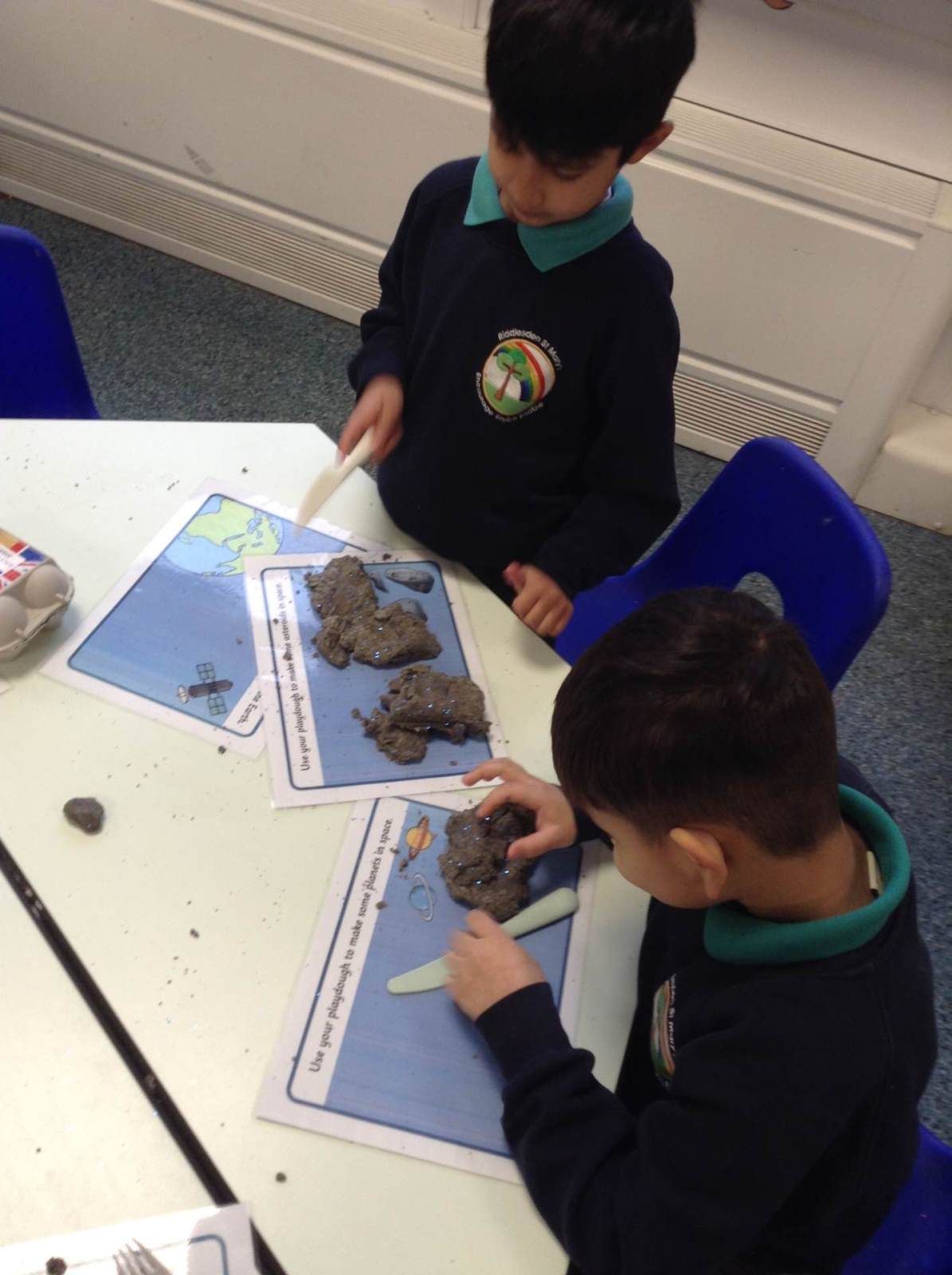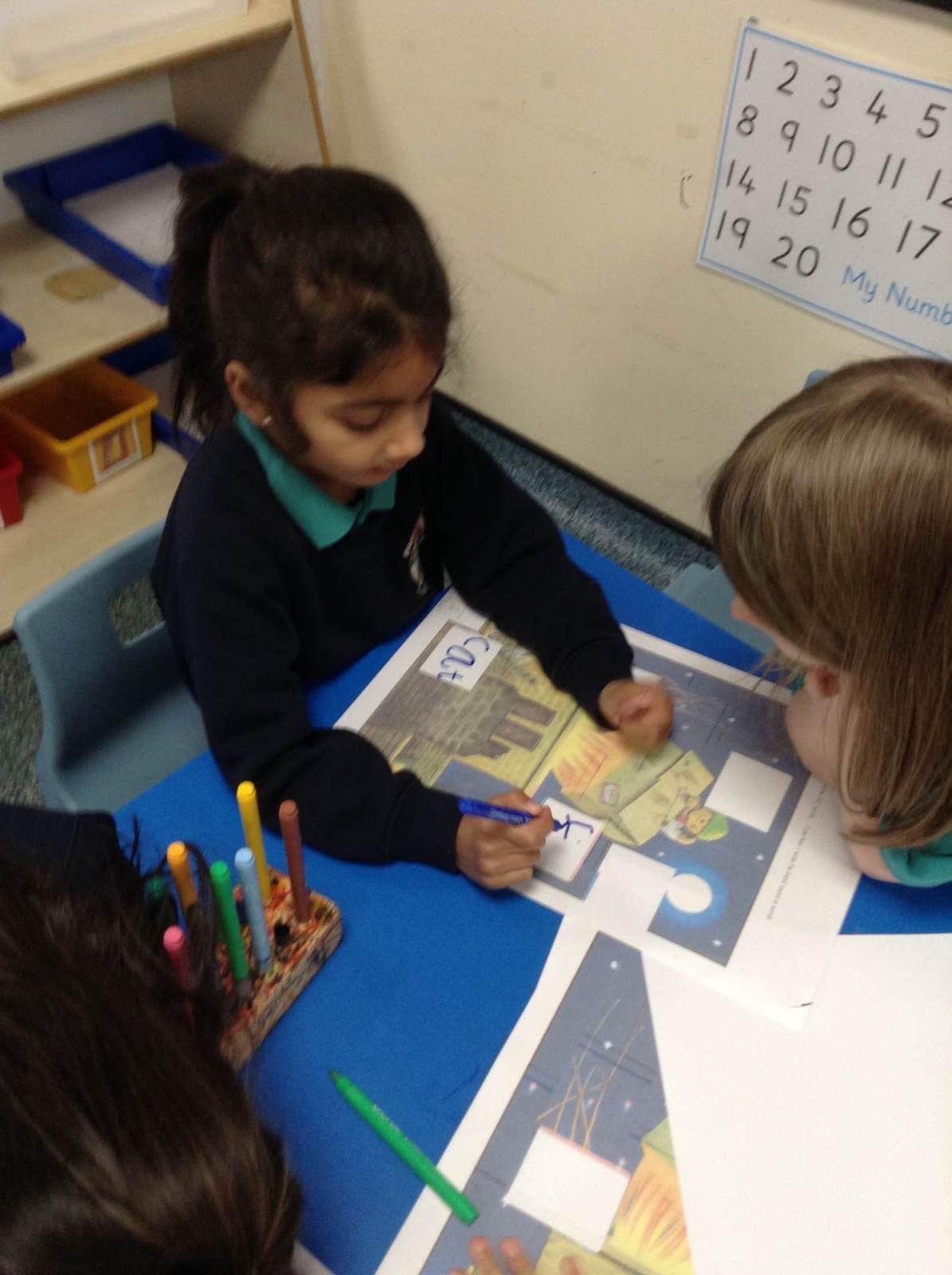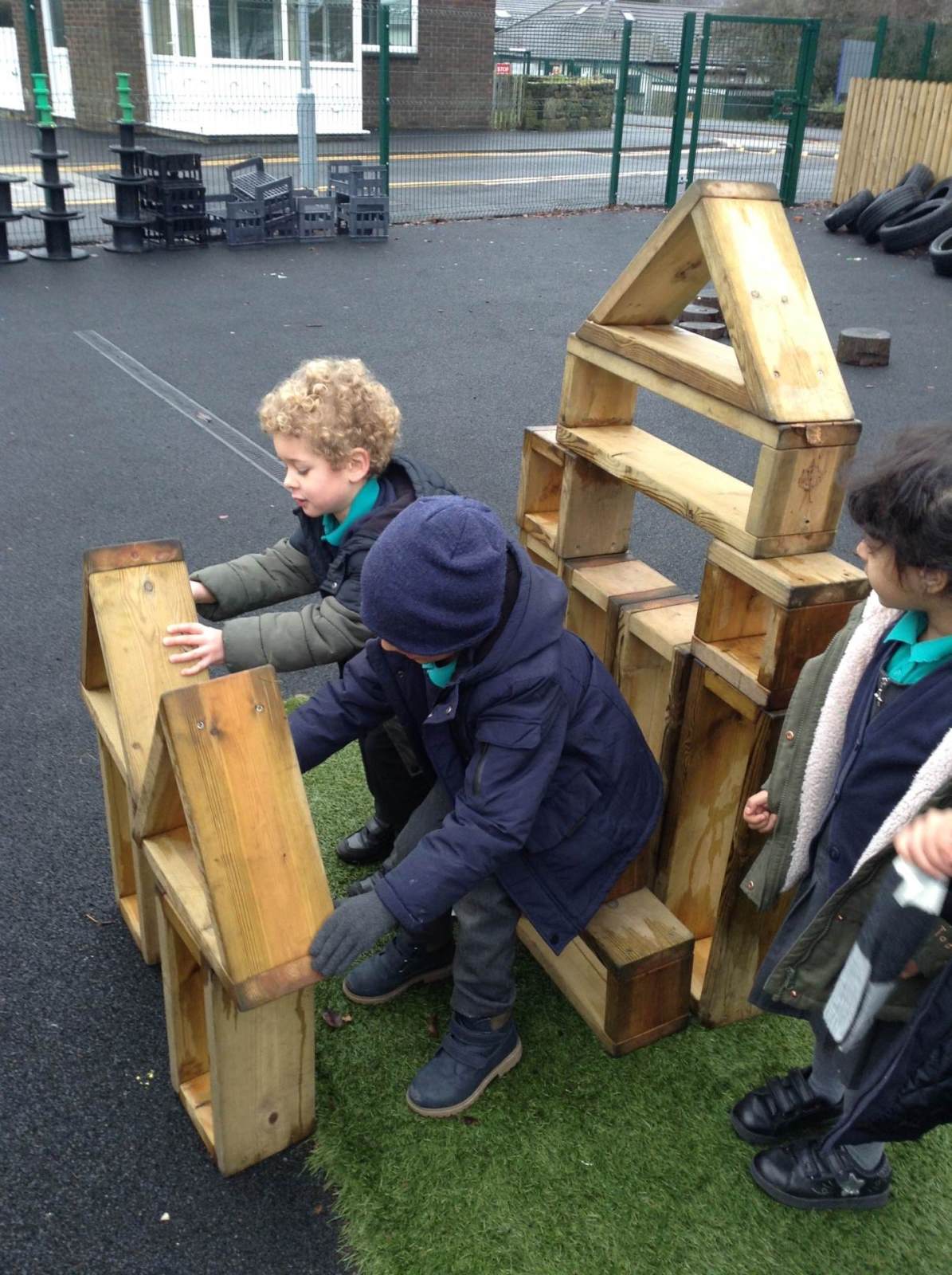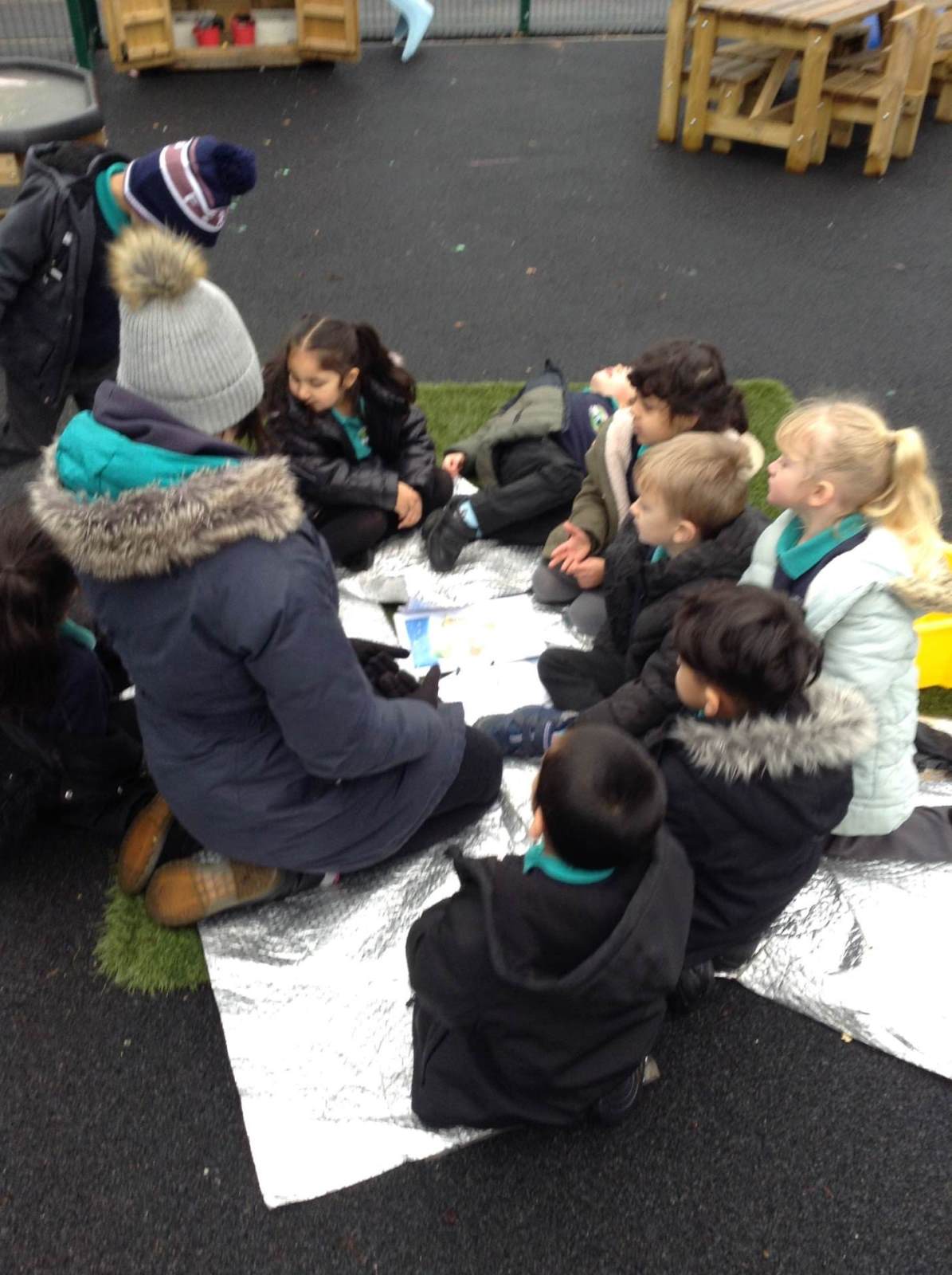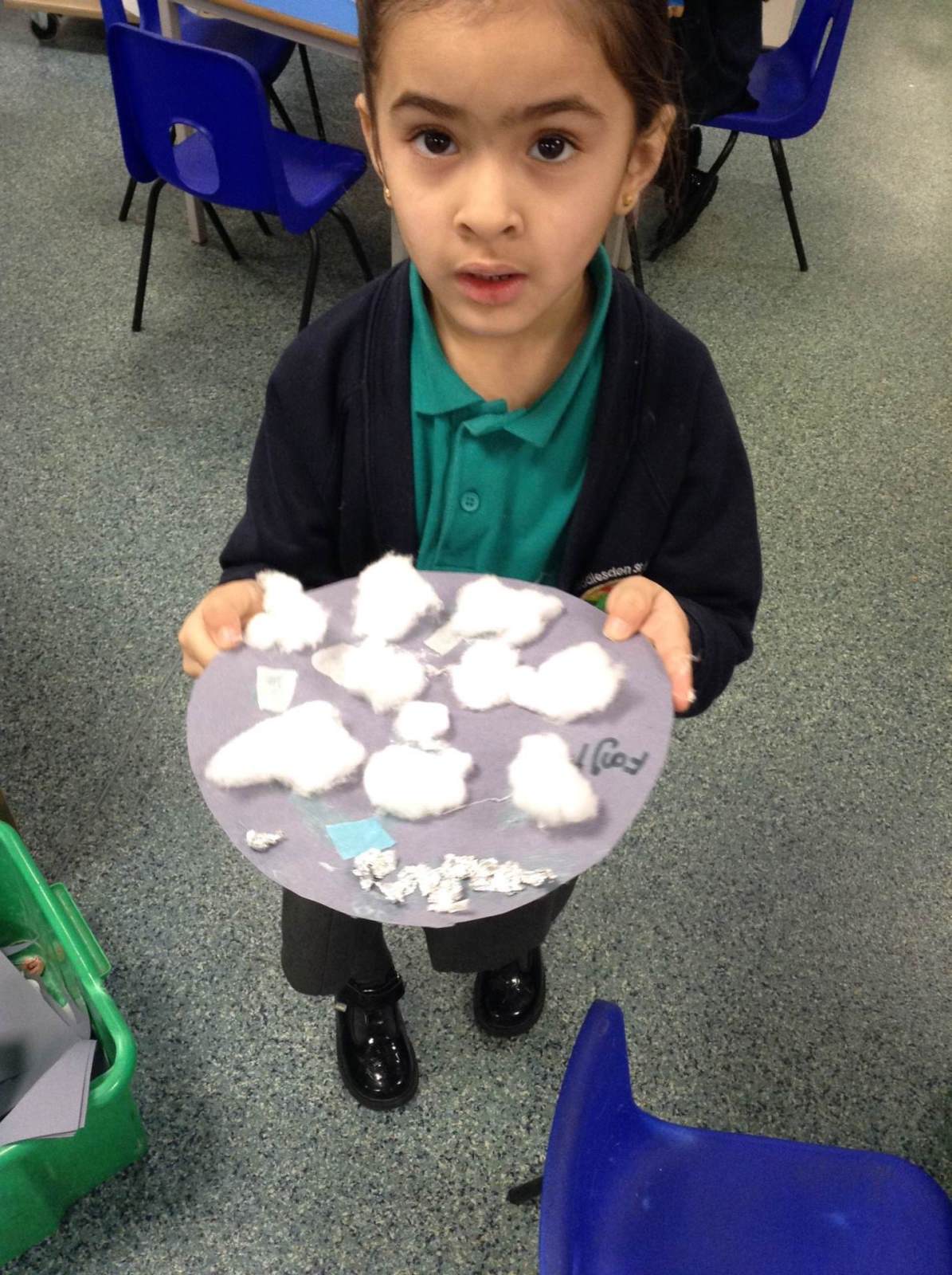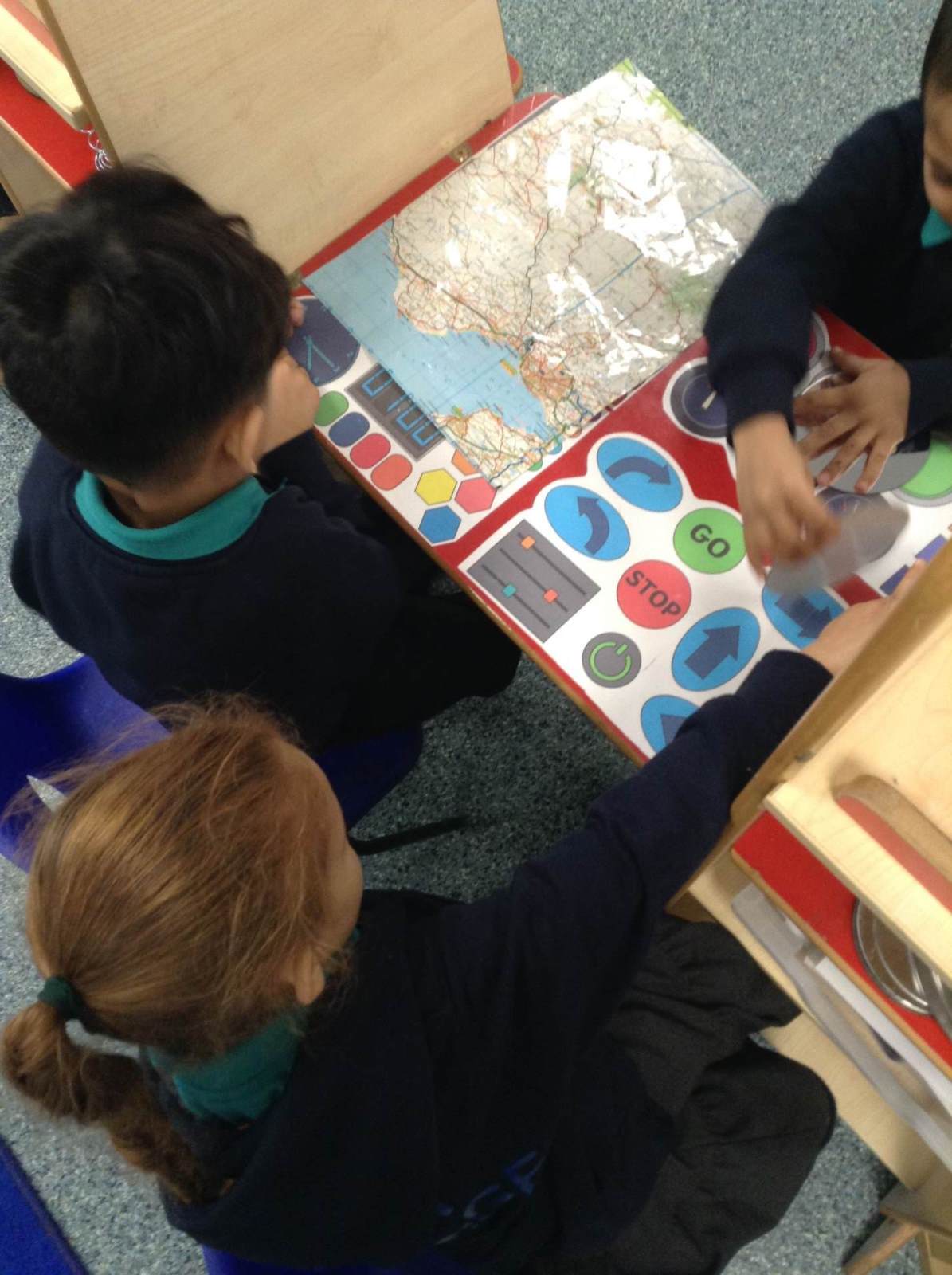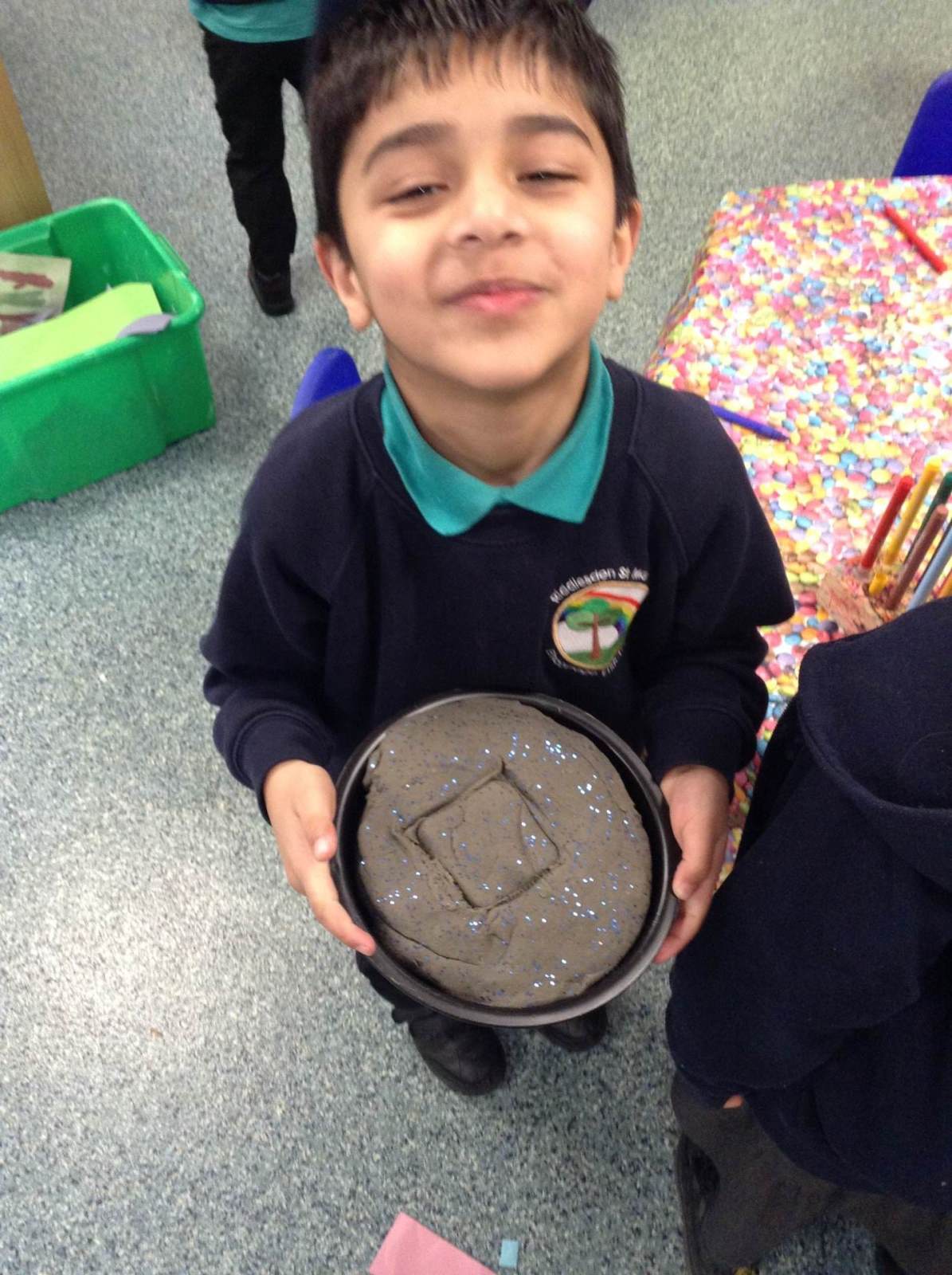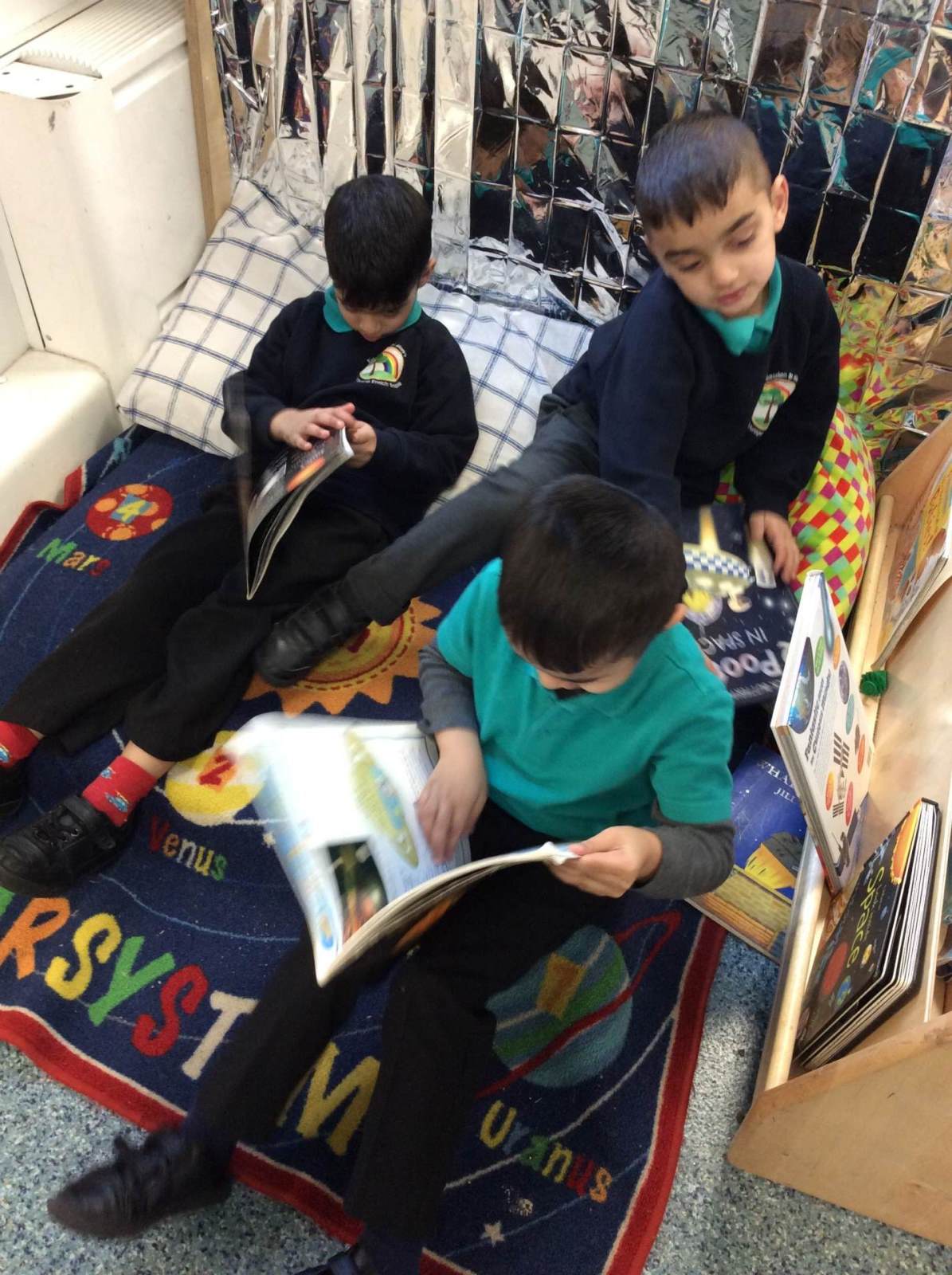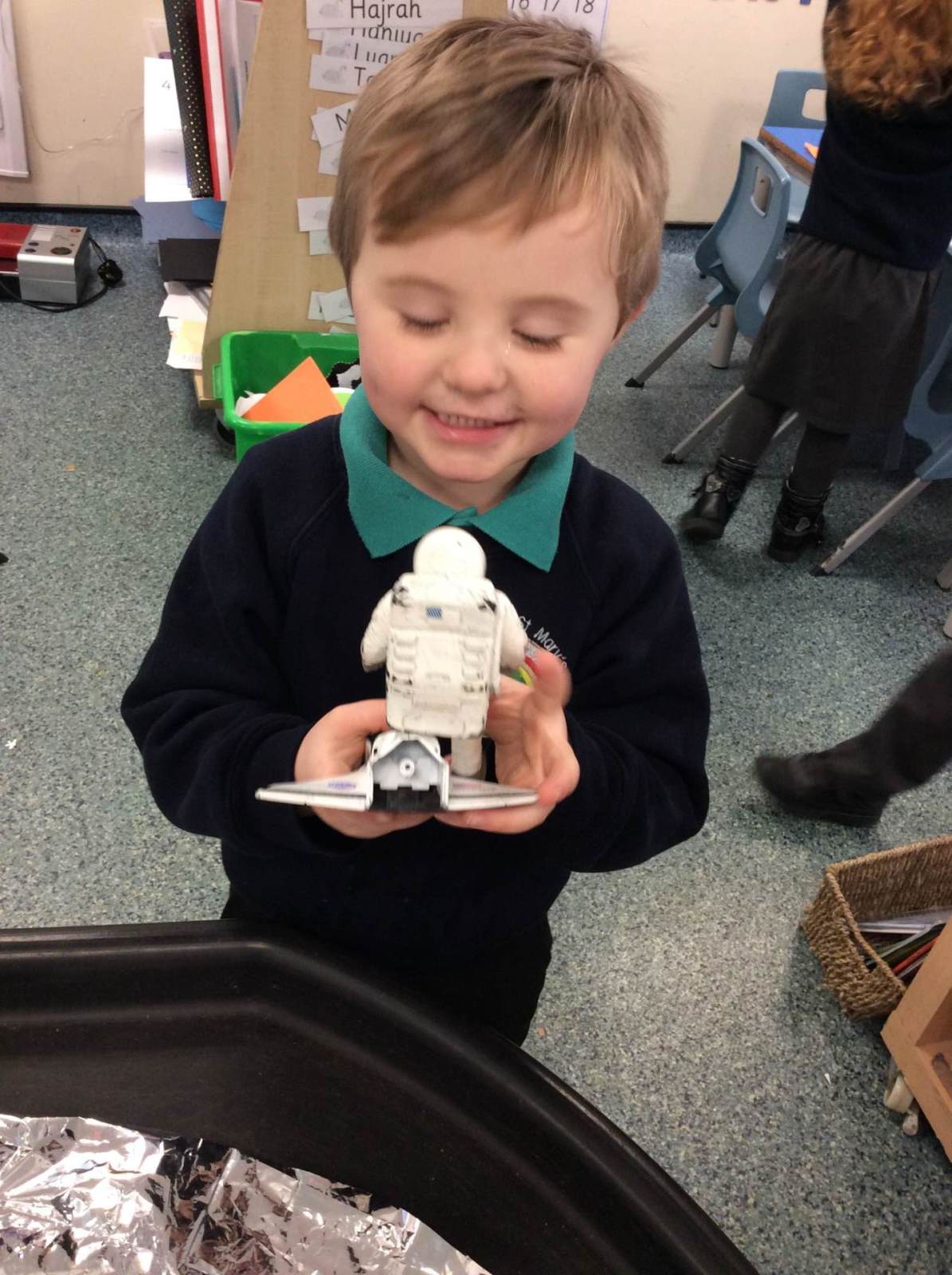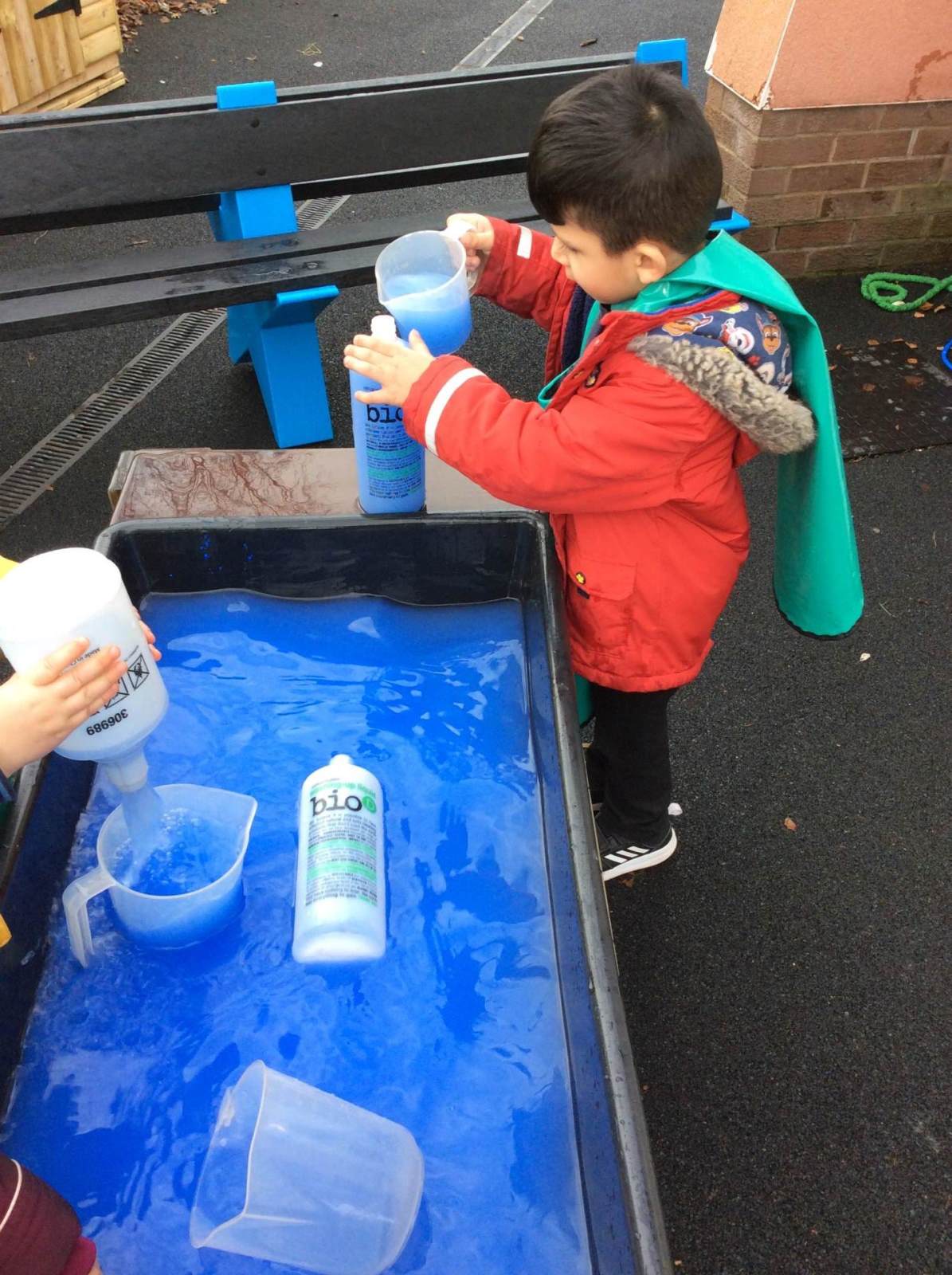 We looked at some pictures of Baby Bear and Mummy Bear and thought about how they were feeling. We used our phonics knowledge to segment and spell words to write a caption.
We have been looking at maps and thinking about Baby Bear's journey to the moon. First we had to find out what a map was and how to use one. We used a map to go on a journey around school. We had so much fun following the map and finding the different places on the map.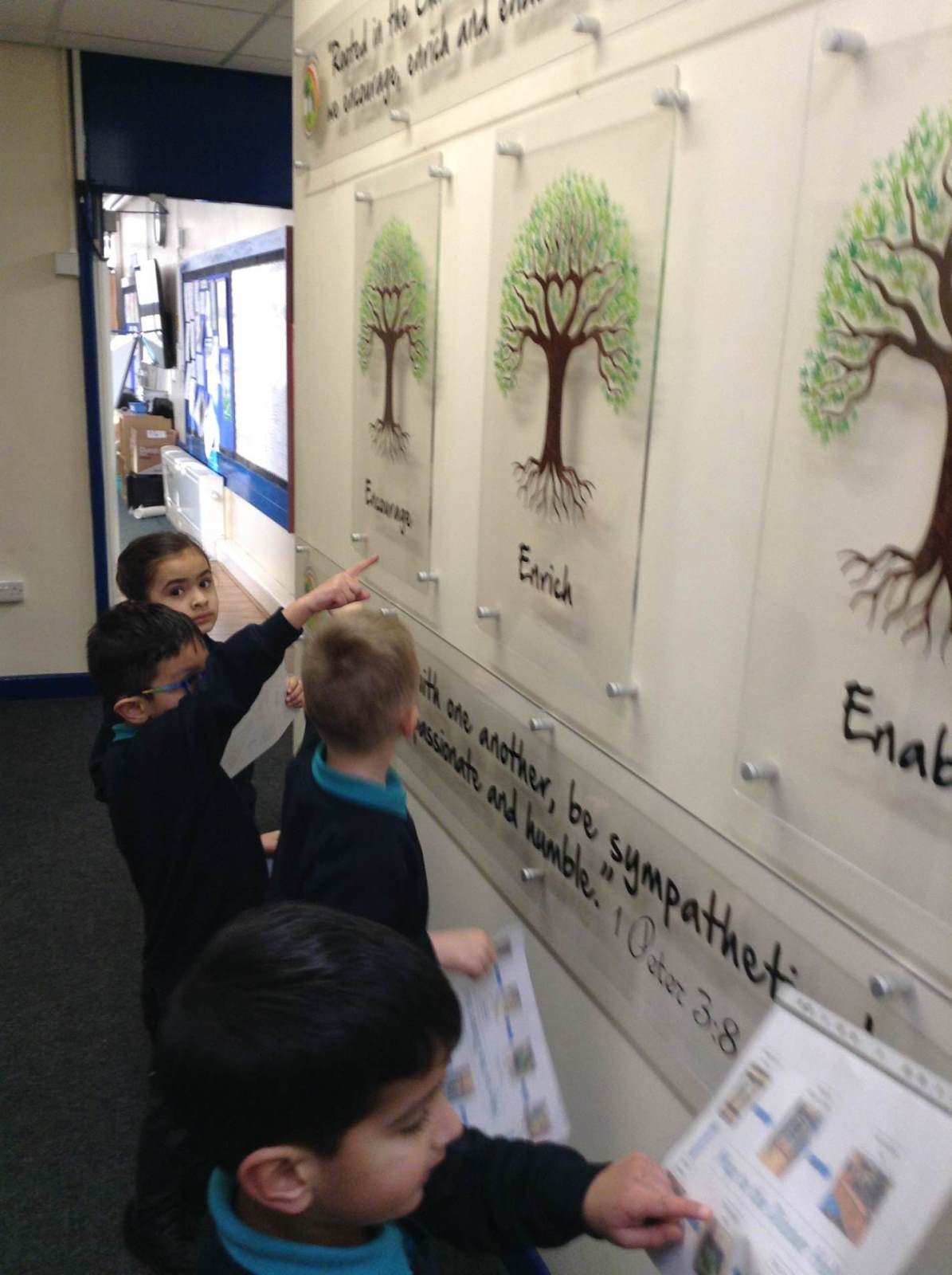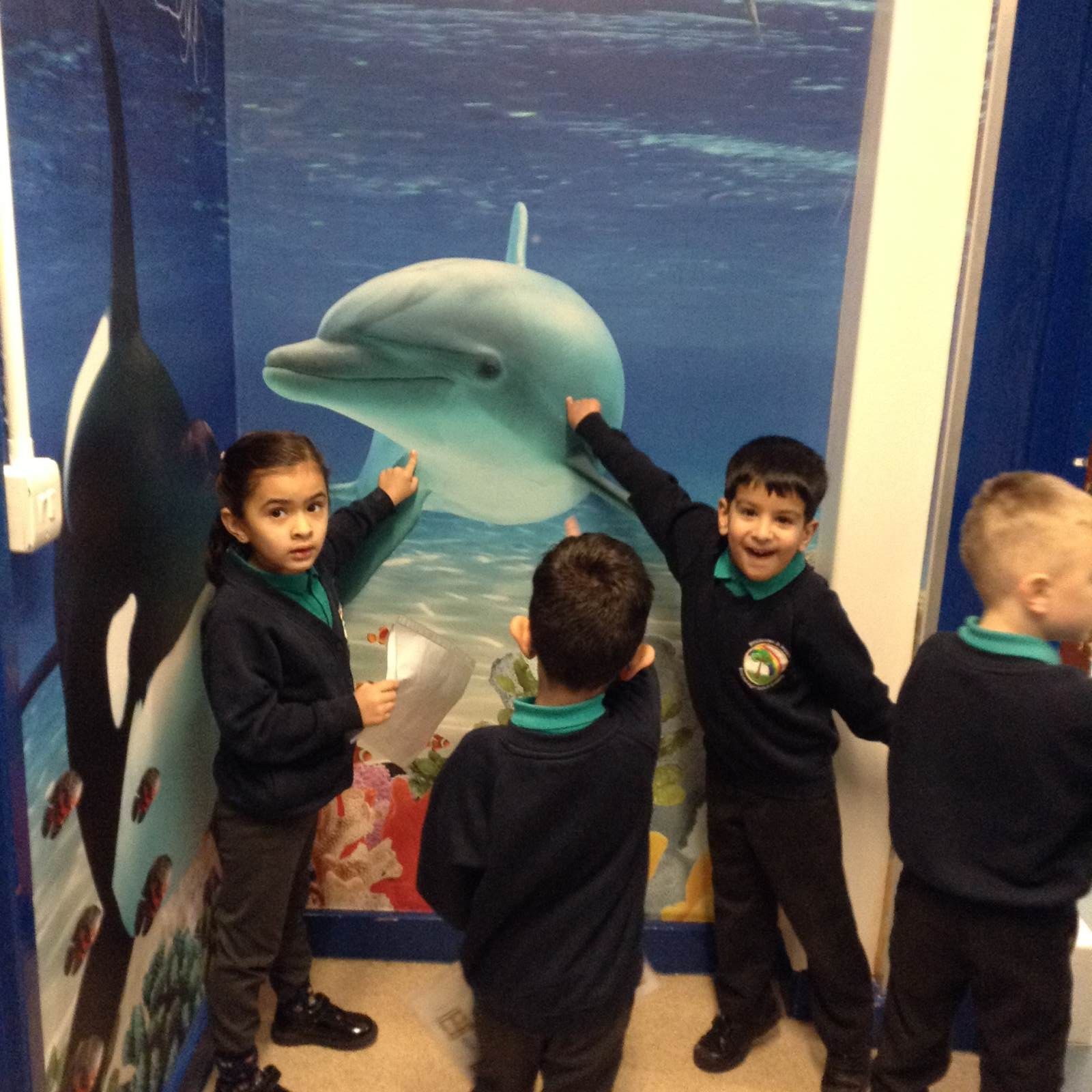 We have made our own maps for our journey around school.
The Good Samaritan
We have been learning about the Good Samaritan. We found out that it is a parable from the Bible. We listened very carefully as our teachers used props to tell this parable. Reverend Tony joined us for this session.
After we had listened to the parable we had chance to discus our thoughts and feelings. We had to think about how we could be like the Good Samaritan. There were lots of things set up in our classrooms to help us explore the parable further.
We used props to retell the parable of the Good Samaritan. We all want to try and be like the Good Samaritan and help people.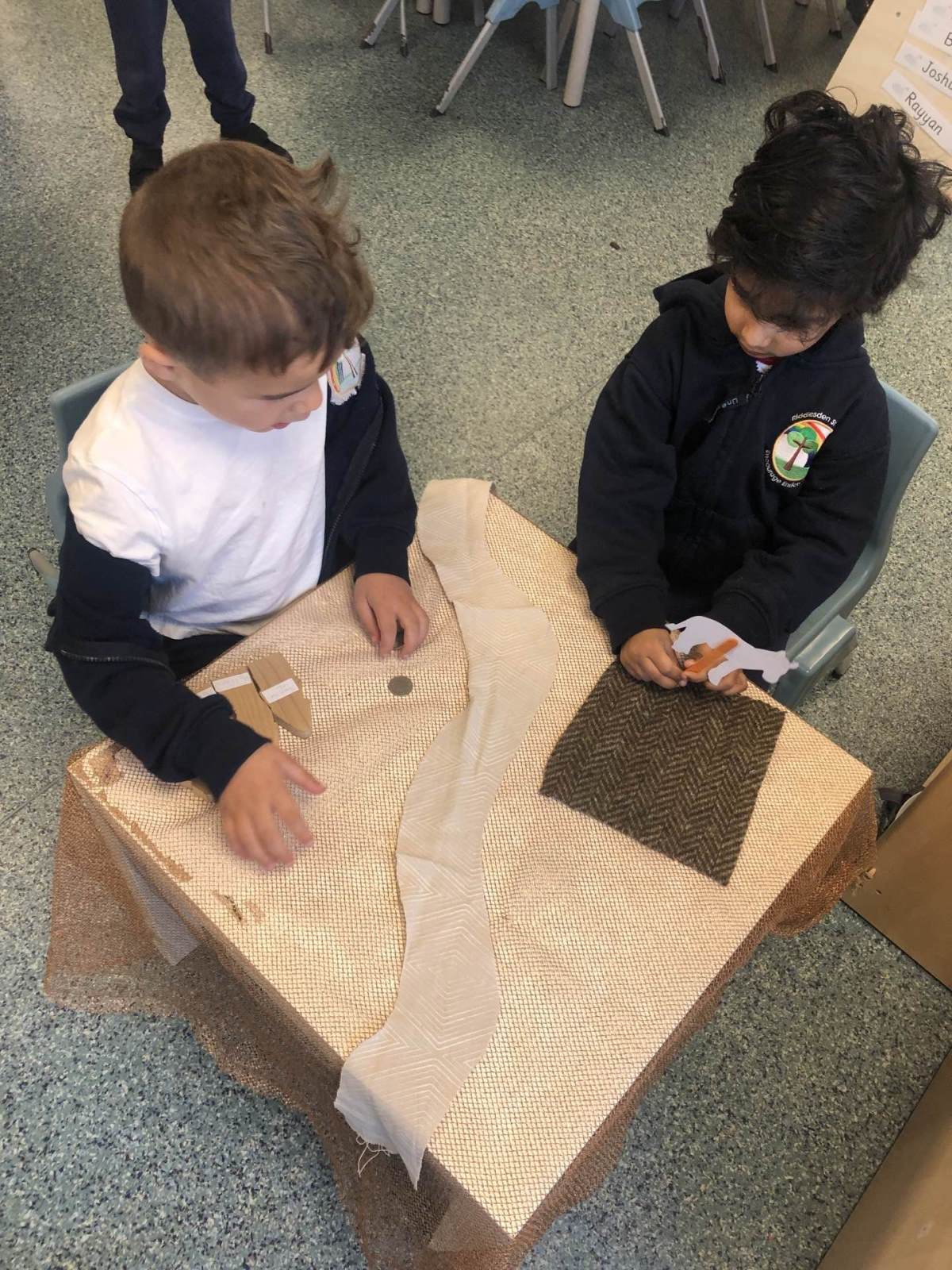 After listening to the parable we thought about how we can be like the Good Samaritan. We know we can help people. We wrote 'I can help'.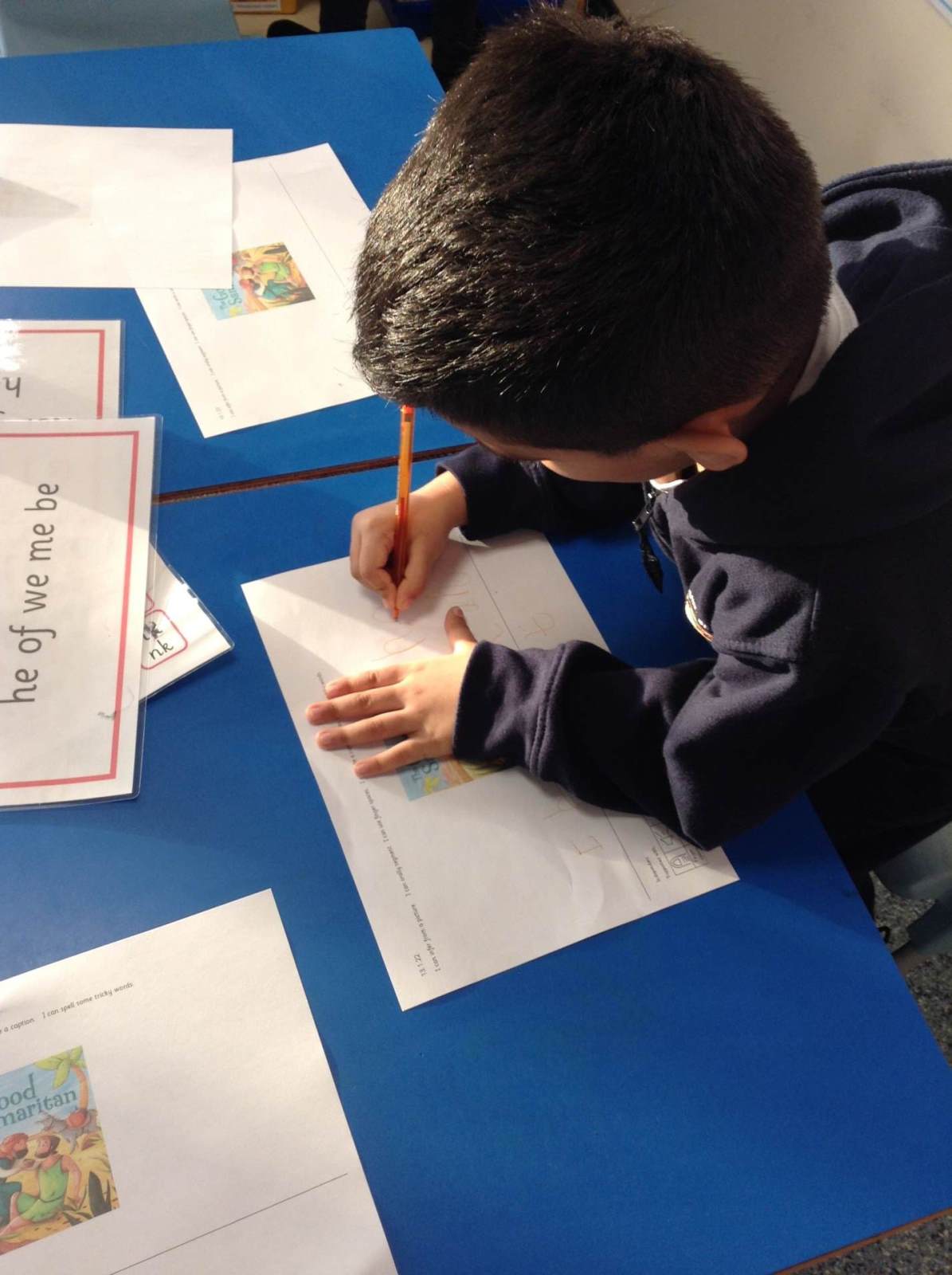 We used pegs to make characters from the story.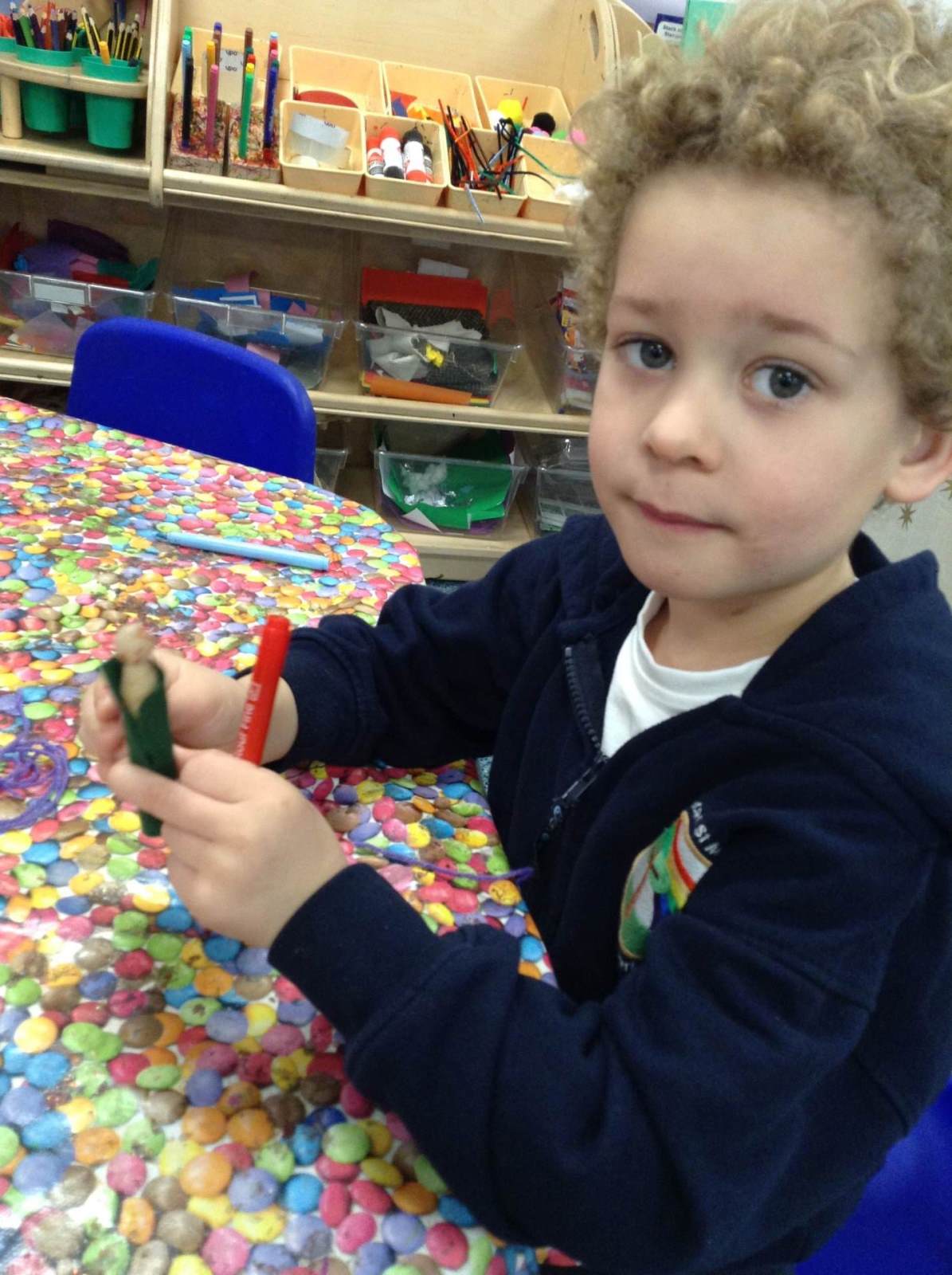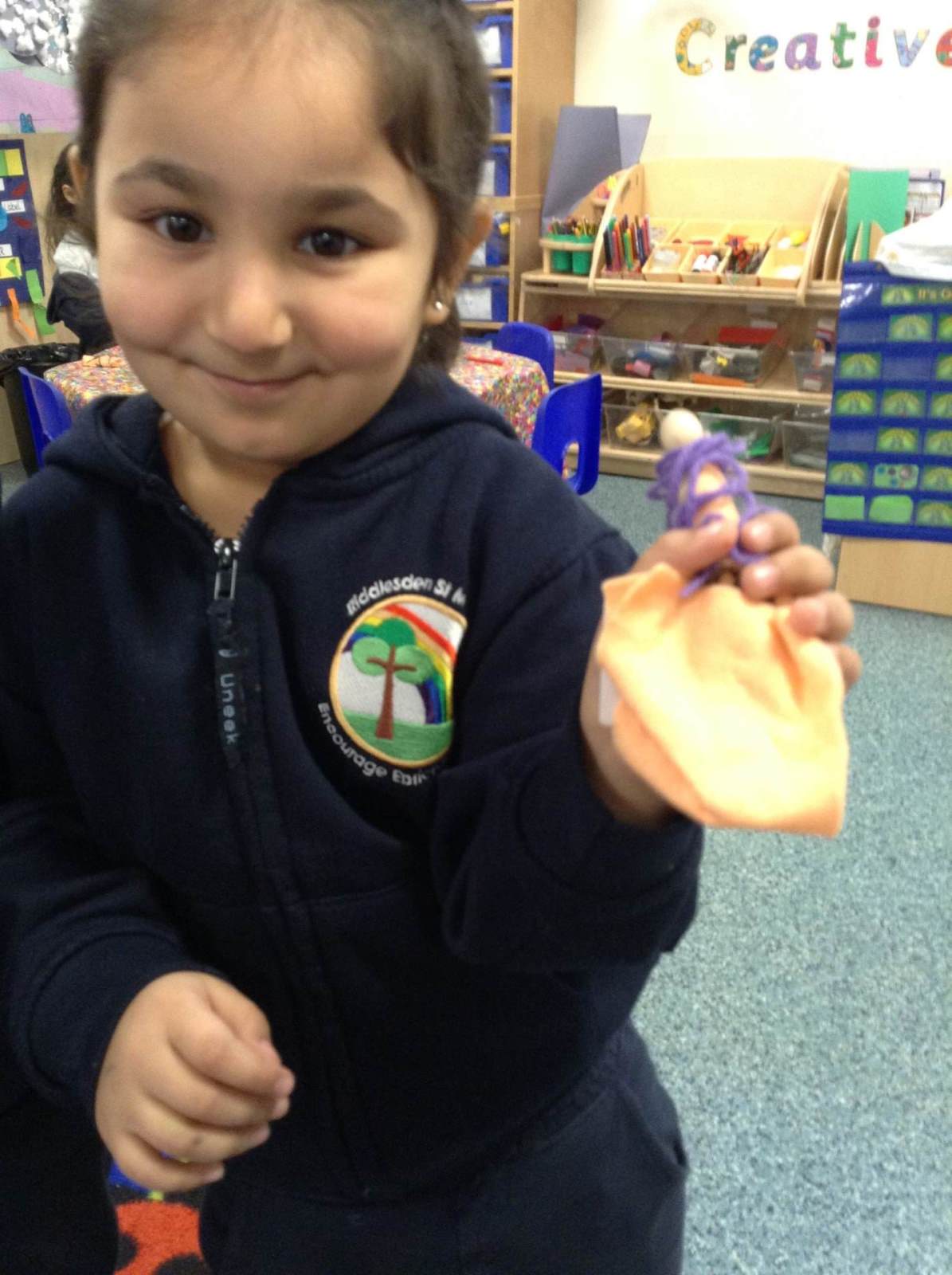 We used water colour paints to paint our thoughts and feelings about the Good Samaritan.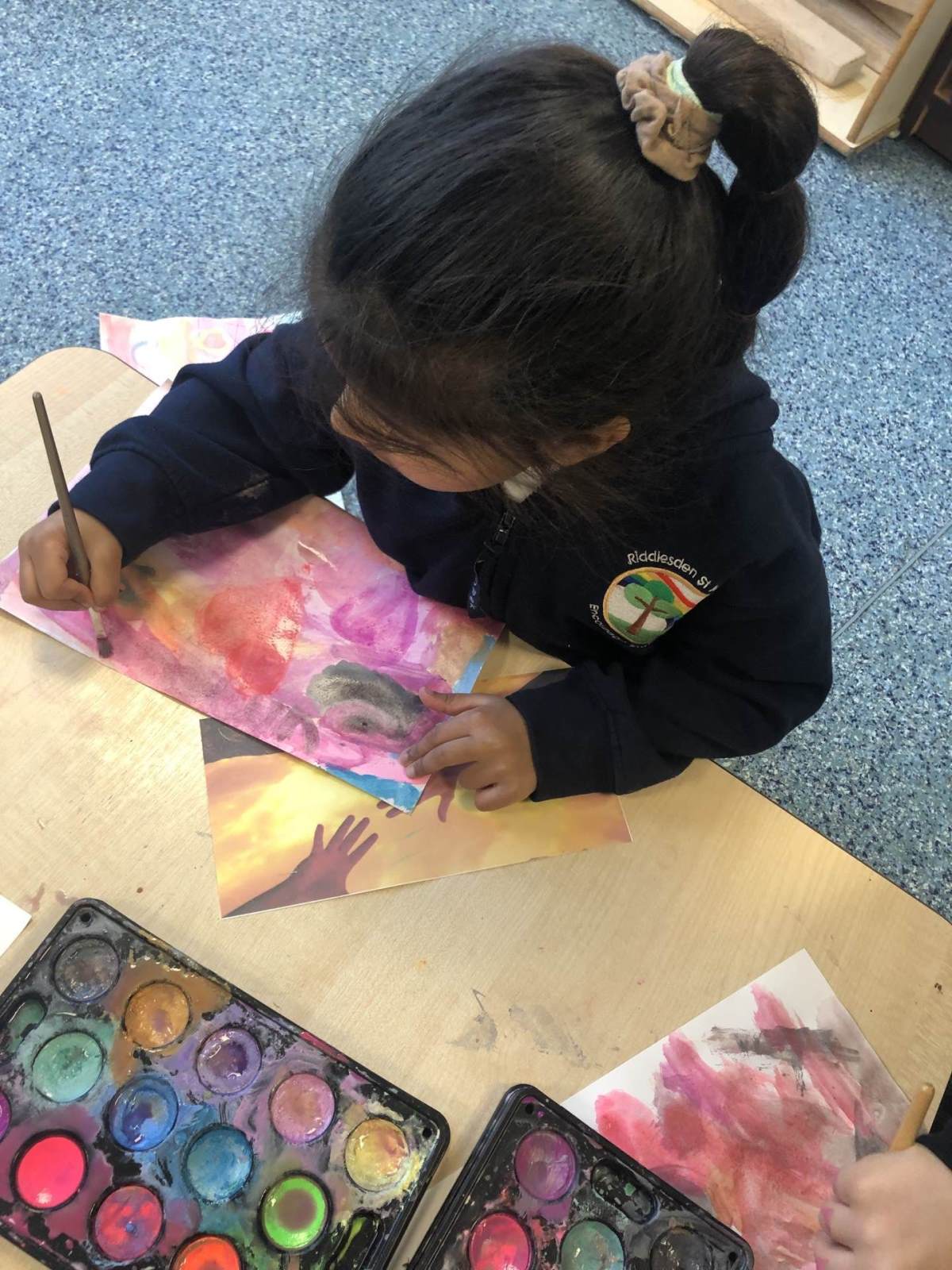 We used clay to make models of the donkey in the story. The donkey was kind because he helped the injured man get to the inn.
We made hand prints on hearts to show that we will use our kind and helping hands to look after and help people.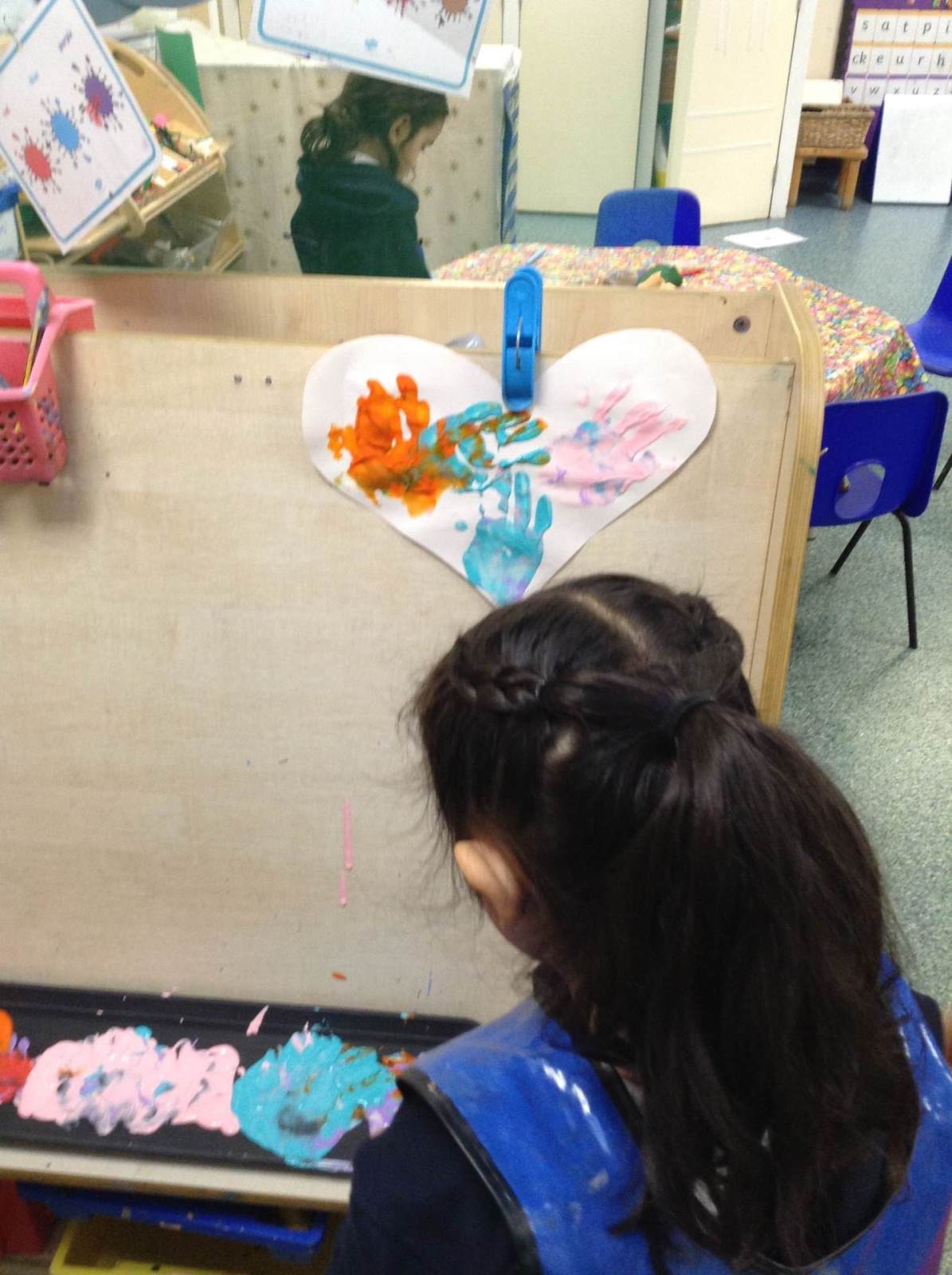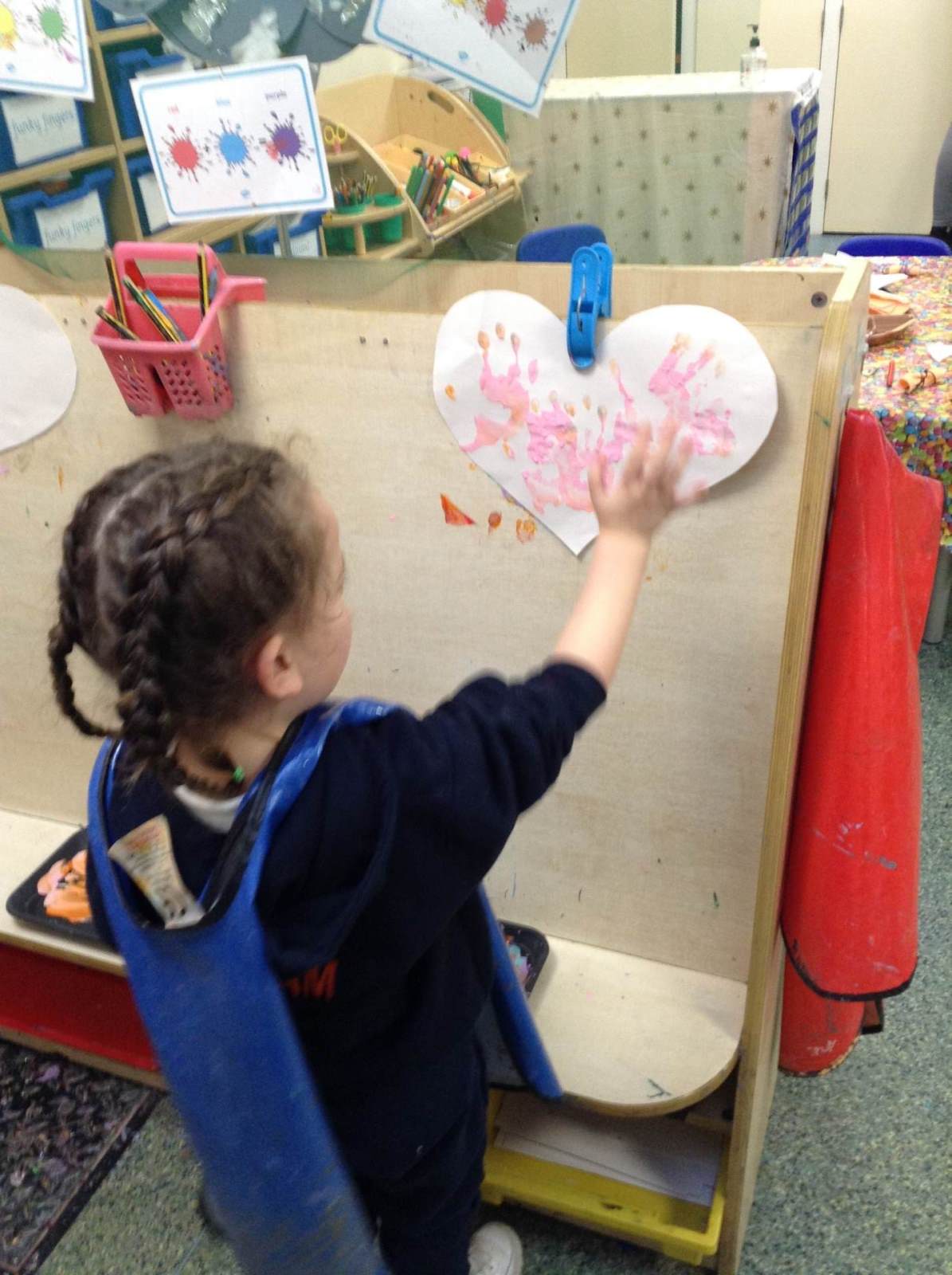 We used the doctors role play equipment to act out our own stories. We pretended to be doctors and nurses. Doctors and nurses help people all of the time.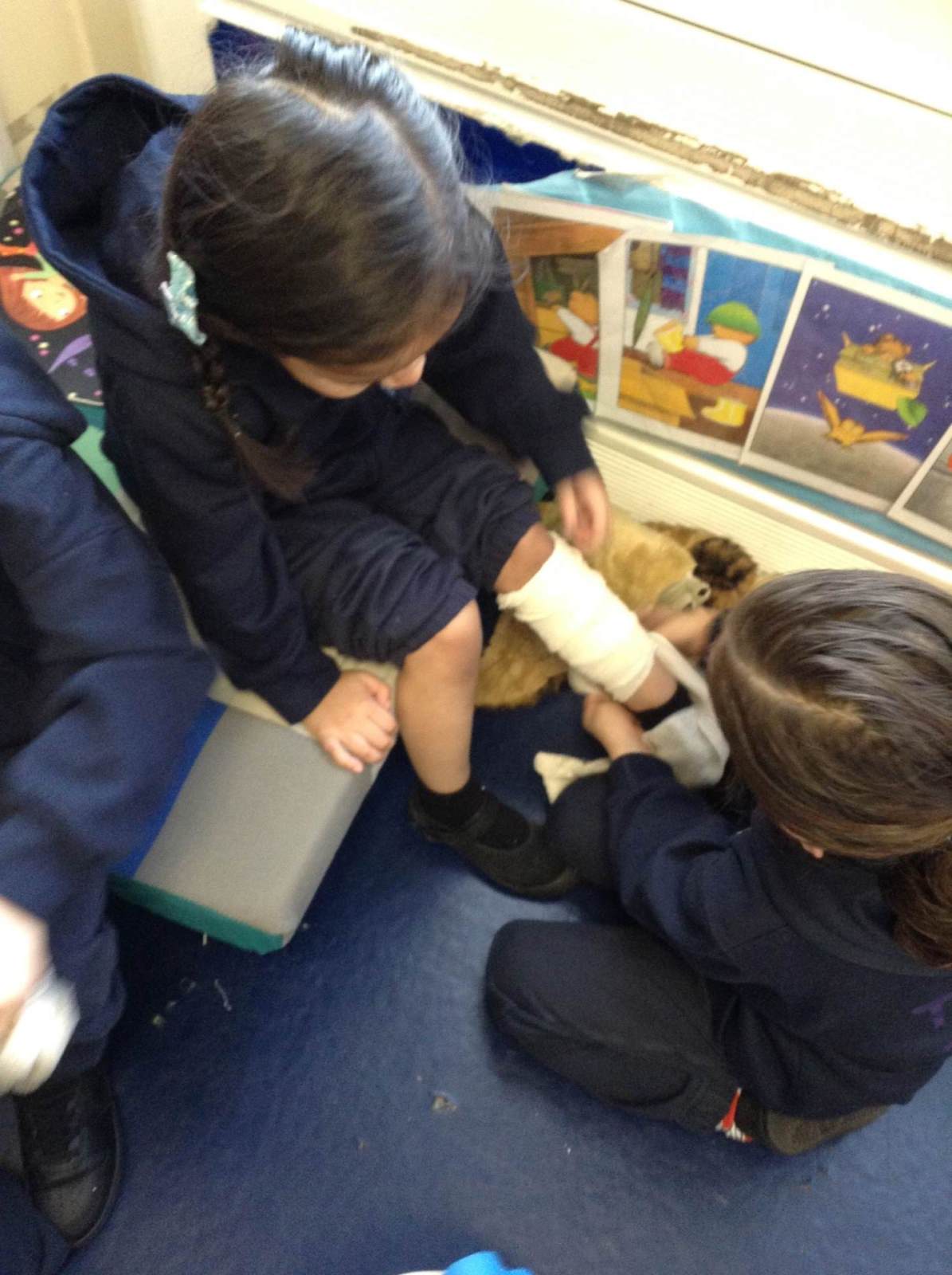 We had bread and butter for snack. We helped our friends to butter their slices of bread.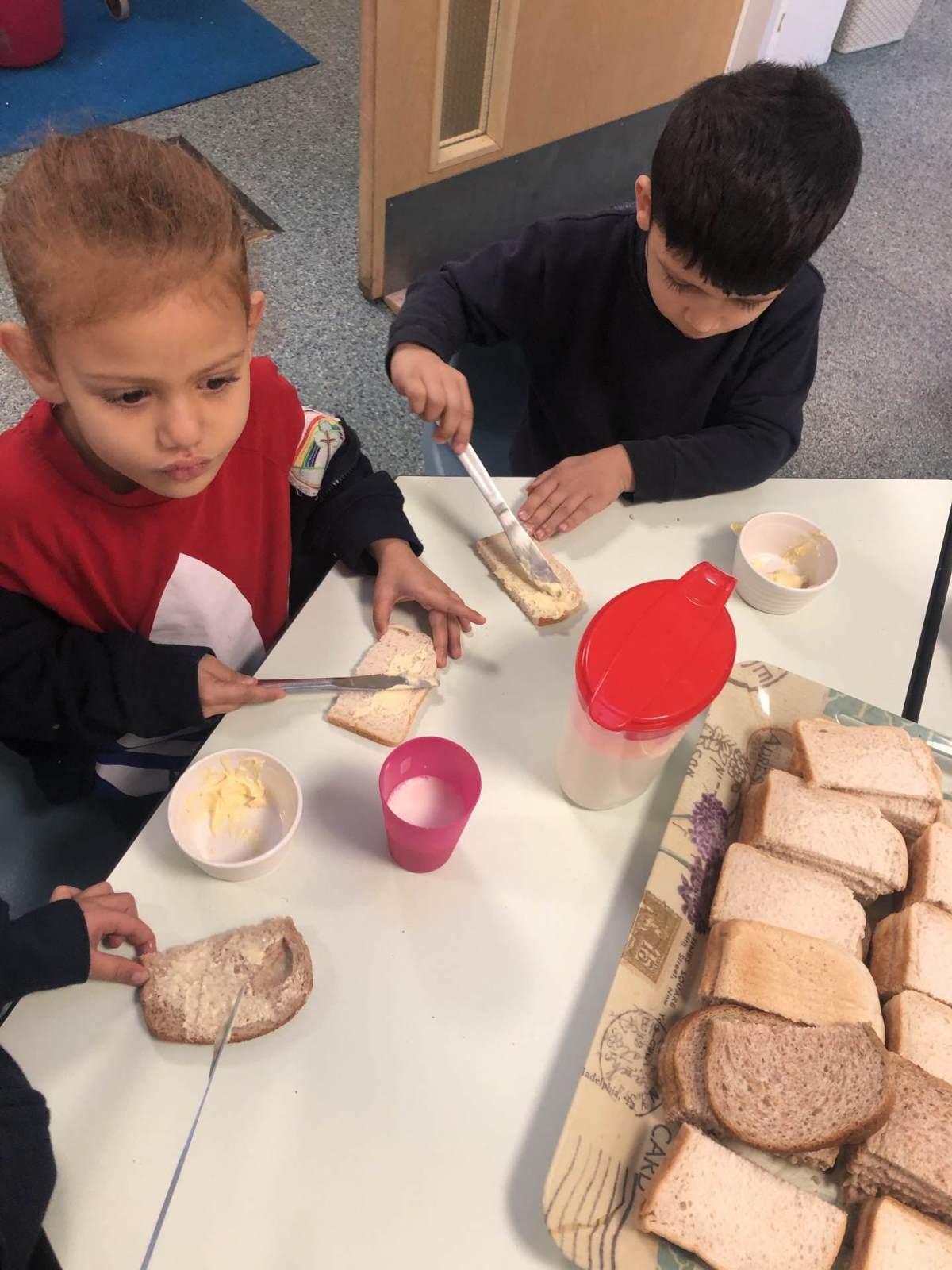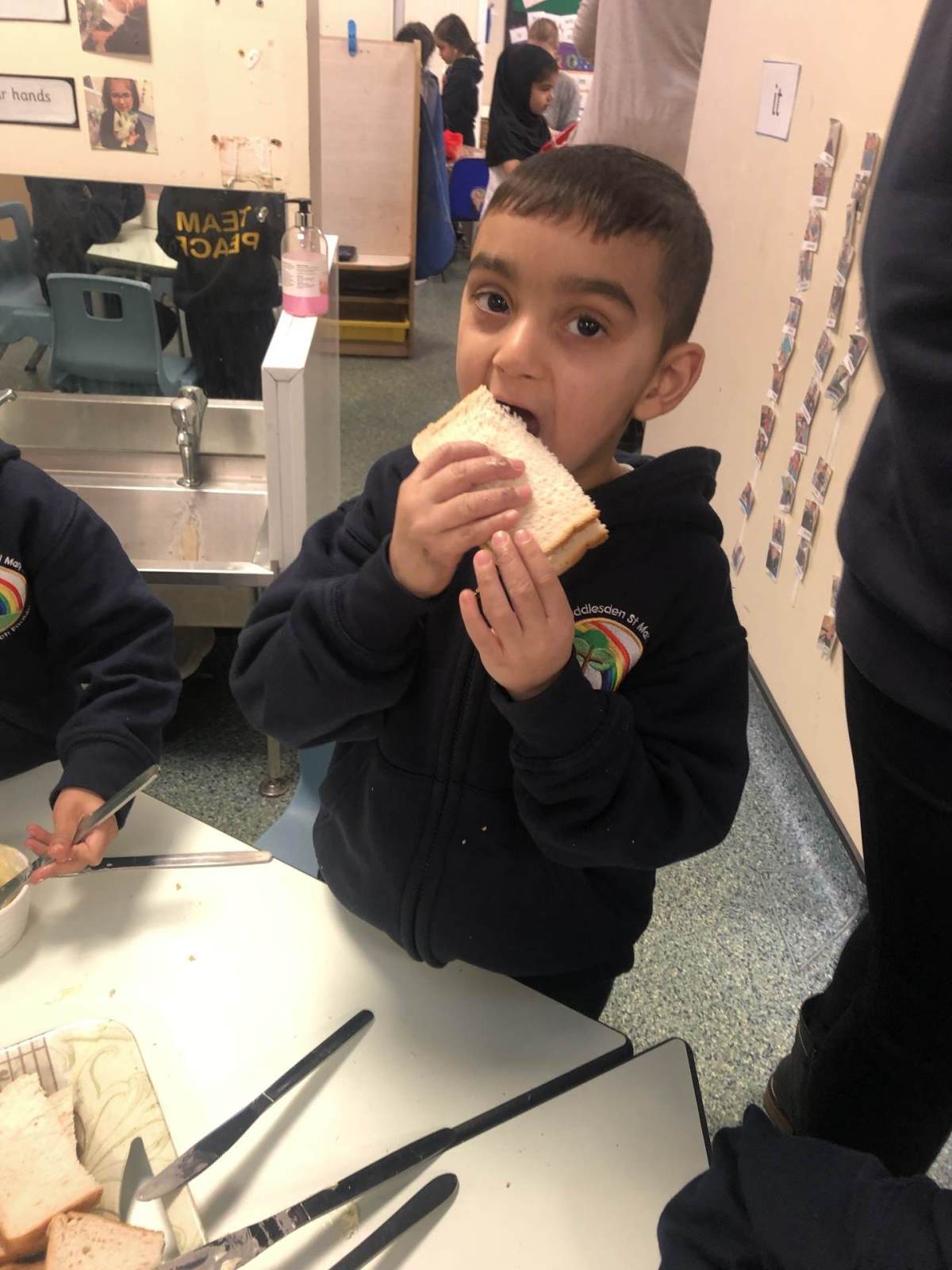 Forest Adventure
We are continuing are 'Forest Adventure' sessions this half term. We are working hard to zip our own coats up and put our wetsuits and wellies on independently before we set off.
Miss Kenndey told us there had been a crash landing in the forest and we needed to investigate and find some clues as to what had happened. We use magnifying glasses to help us look closely and we were amazed by what we found...!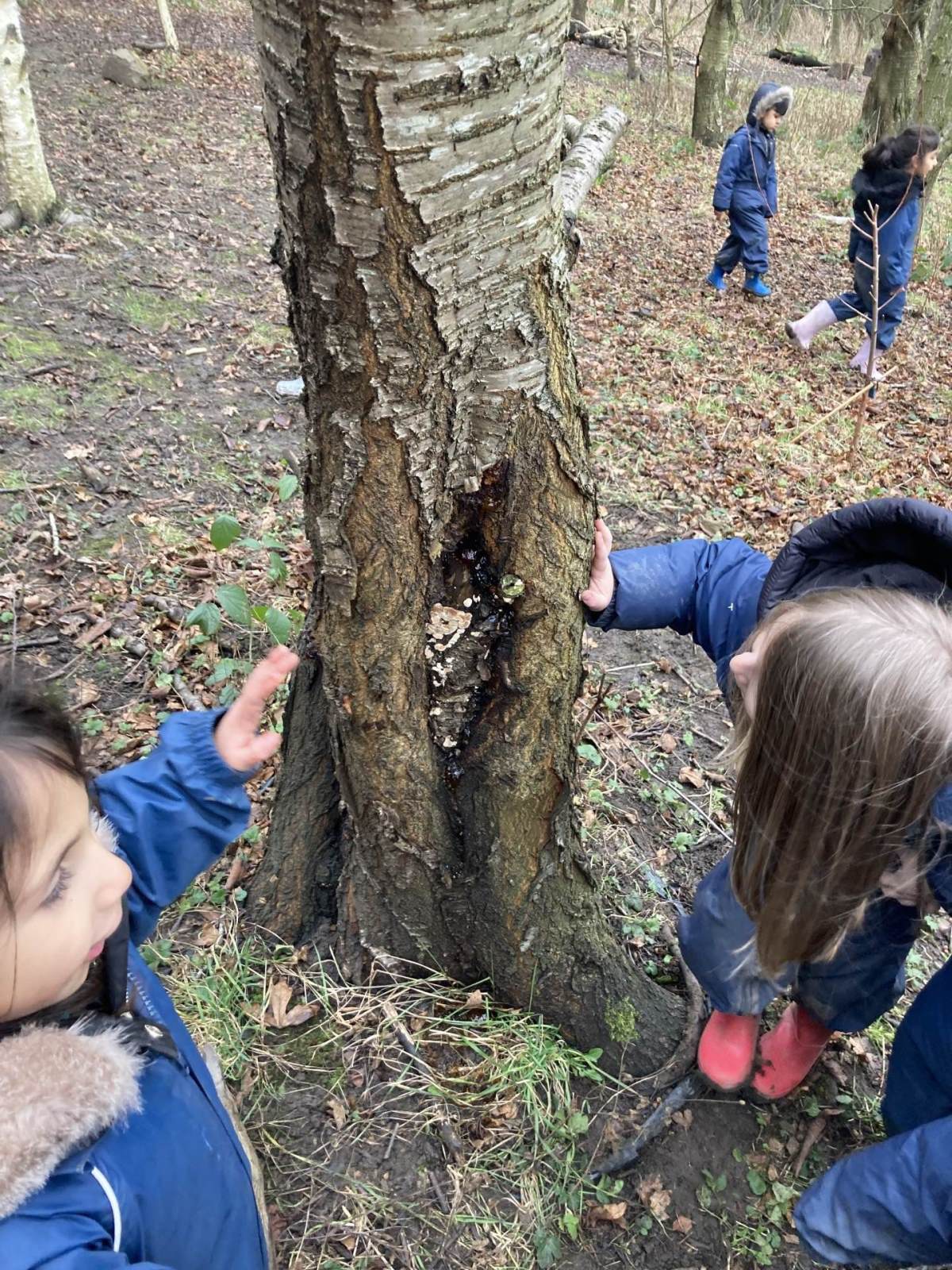 Our searching helped us discover that some aliens had crashed into our forest on their spaceship!
Exploring ice!
We have noticed that it has been very cold recently but we still love exploring our outdoor environment! We have noticed lots of ice outside. We have been breaking the ice up, discovering how to melt ice using salt or warm water, writing in the frost and we have even discovered spider's webs covered in frost!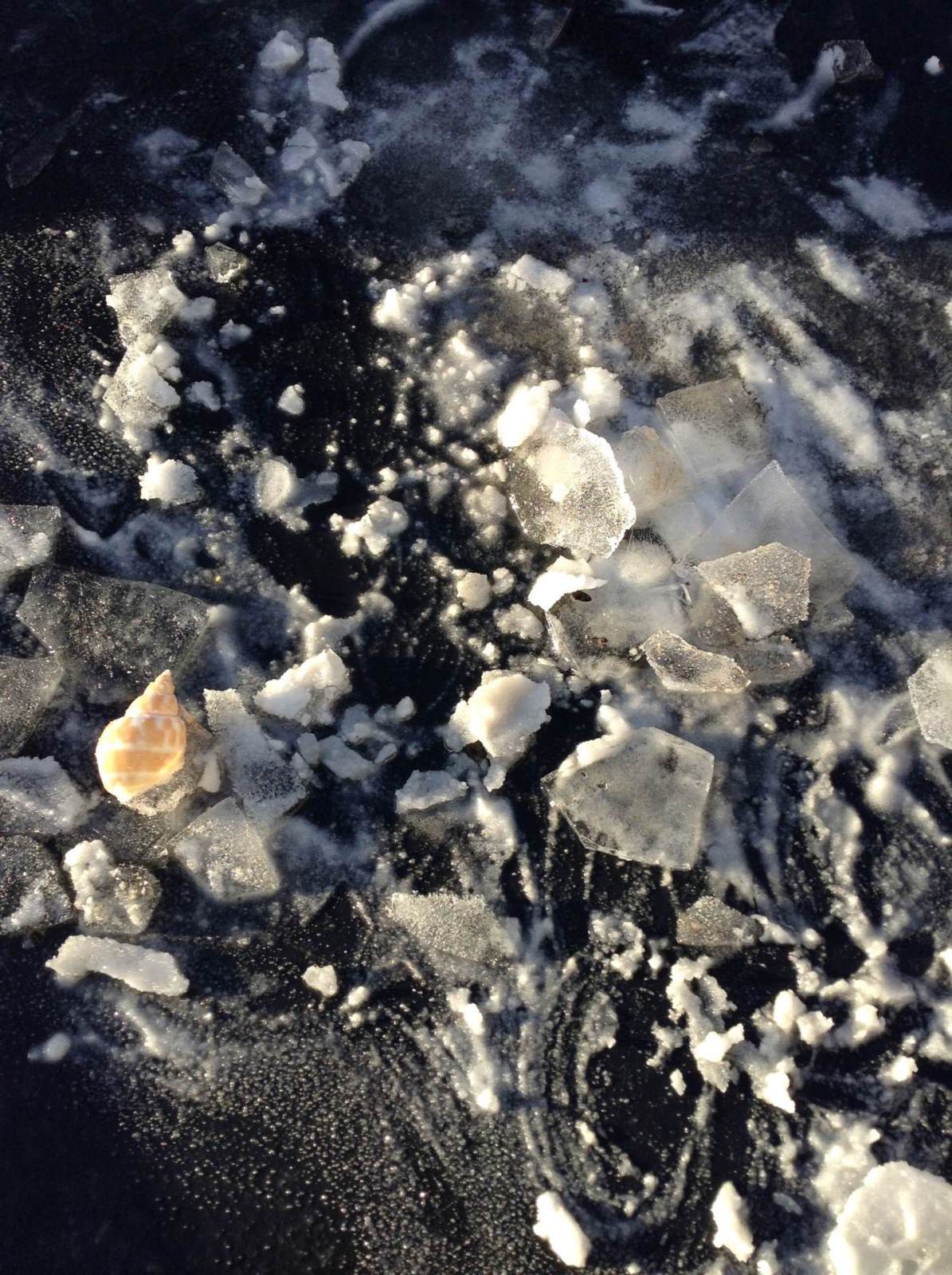 Maths - Measure
We have been reading the book 'Just a Little Bit' to explore mass.
We used some balance scales to explore the mass of different objects.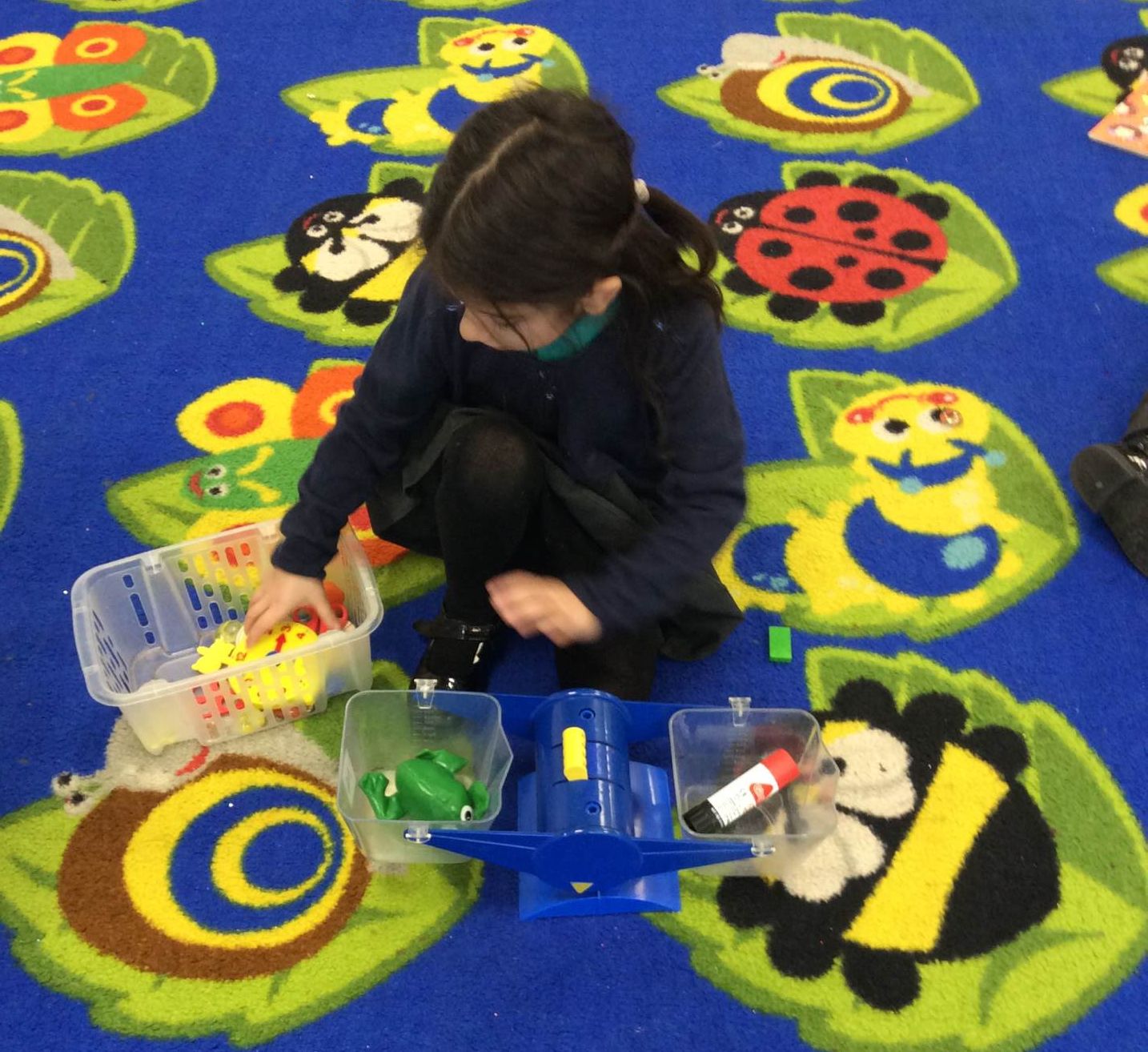 The shell is heavier than the paper.
The domino and the stone are the same. It is balanced.
The pen is lighter than the glue stick.