Our Spring 2 Journey
Mr Wolf's Pancakes
We were excited to find out that it was pancake day this week! We used our phonics to to write a list of ingredients, measured them carefully into a bowl and then helped to make our pancakes. We enjoyed eating them the most!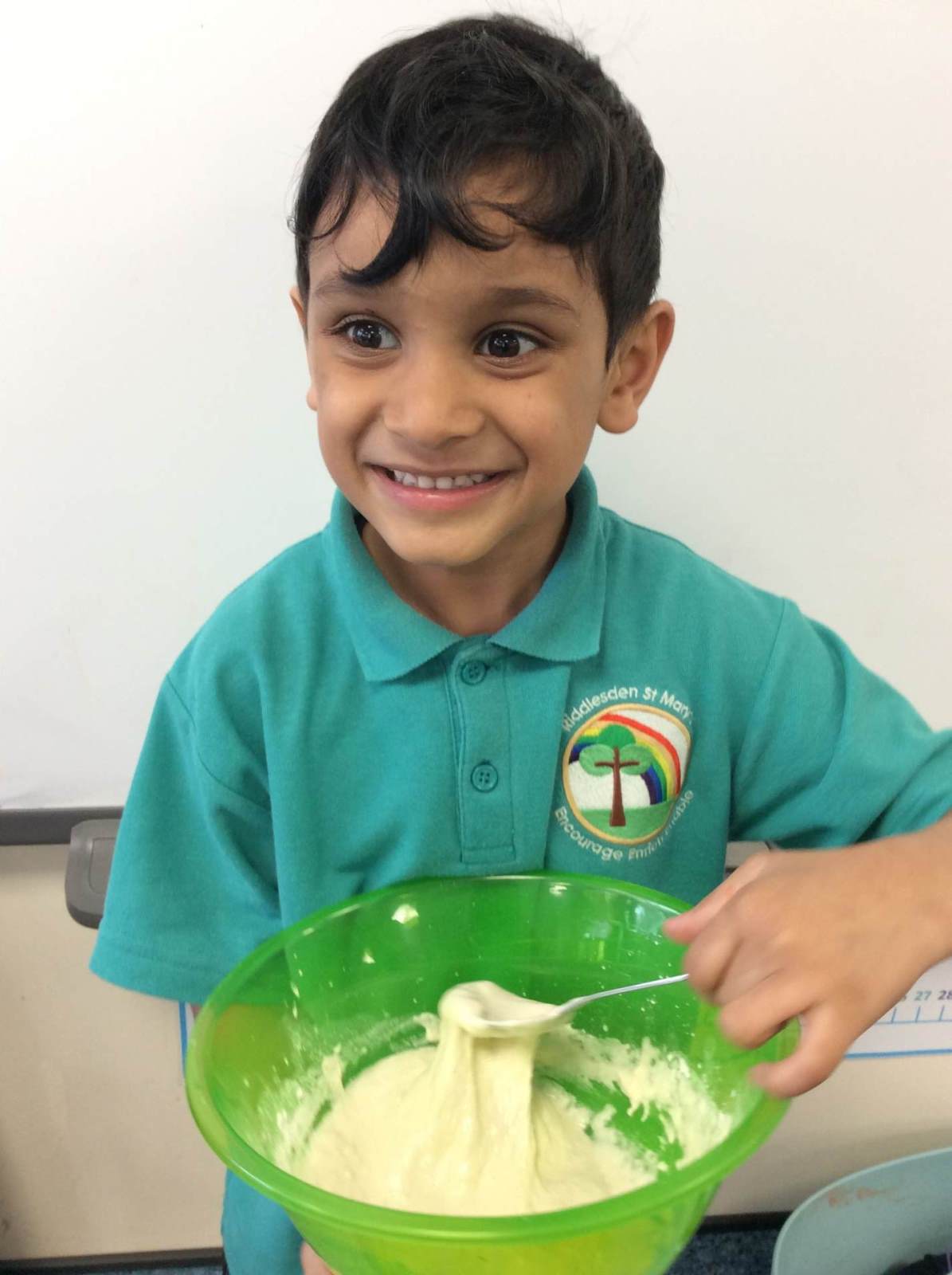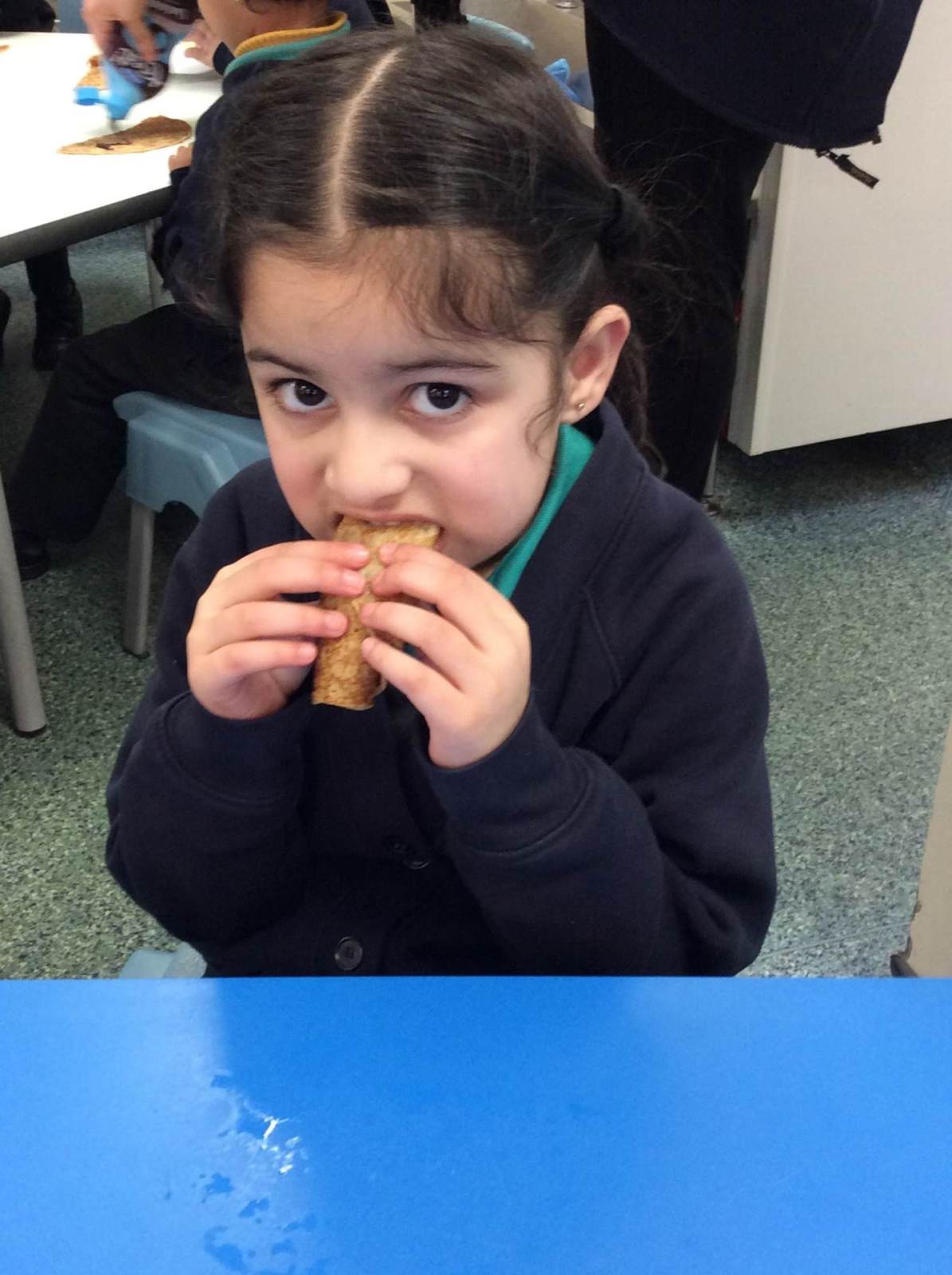 We read the story 'Mr Wolf's Pancakes', you can listen to the story here.
Road Safety
In Reception we have been thinking about how to cross a road safely, a visitor came into school to help us do this. We learnt a song to help us remember that we must hold hands with a grown up, stop, look, listen, and think before we cross. We used some road equipment and practiced using the zebra crossing safely.
We were really excited to take home our very own book to read about families crossing the road safely.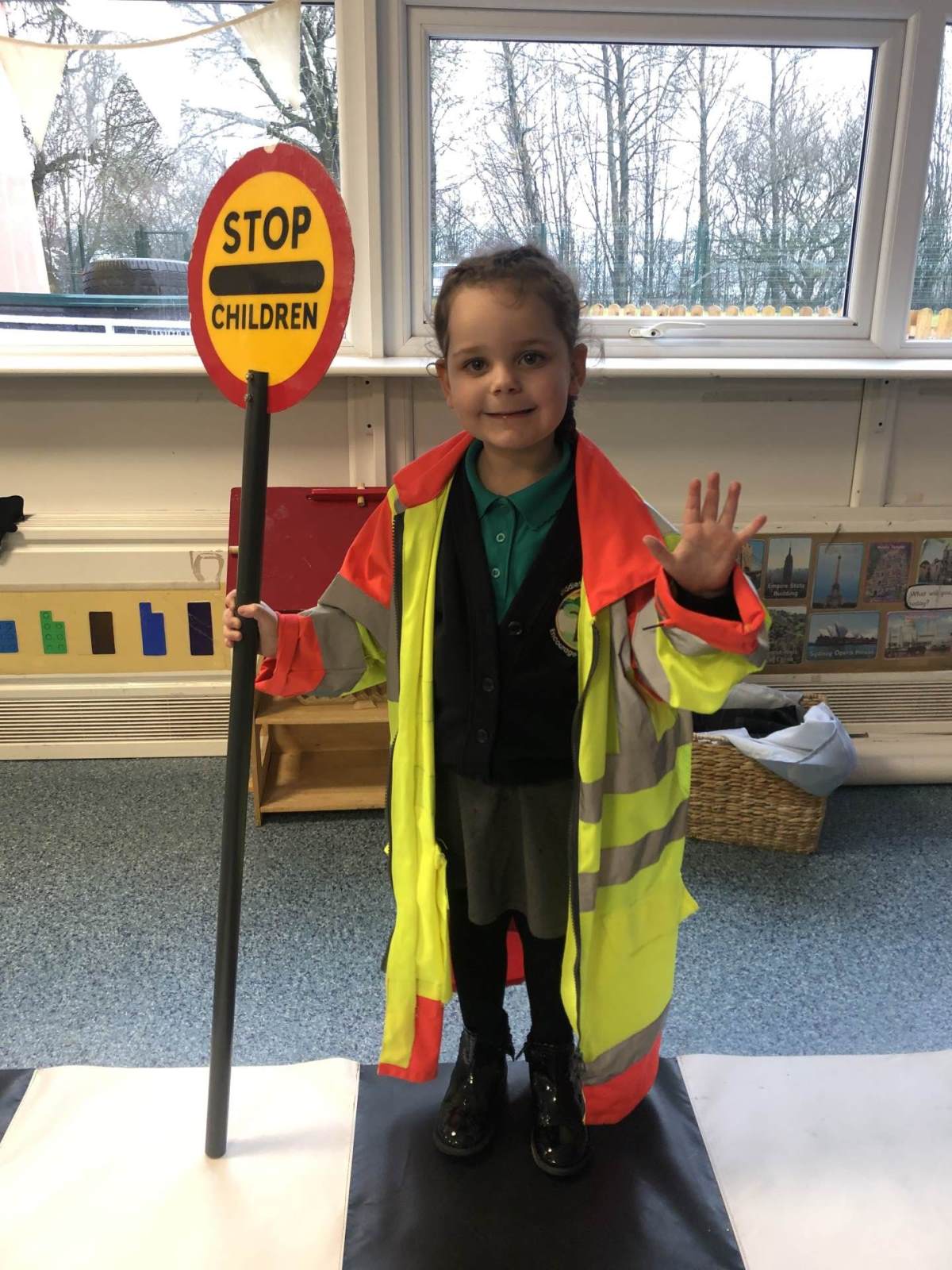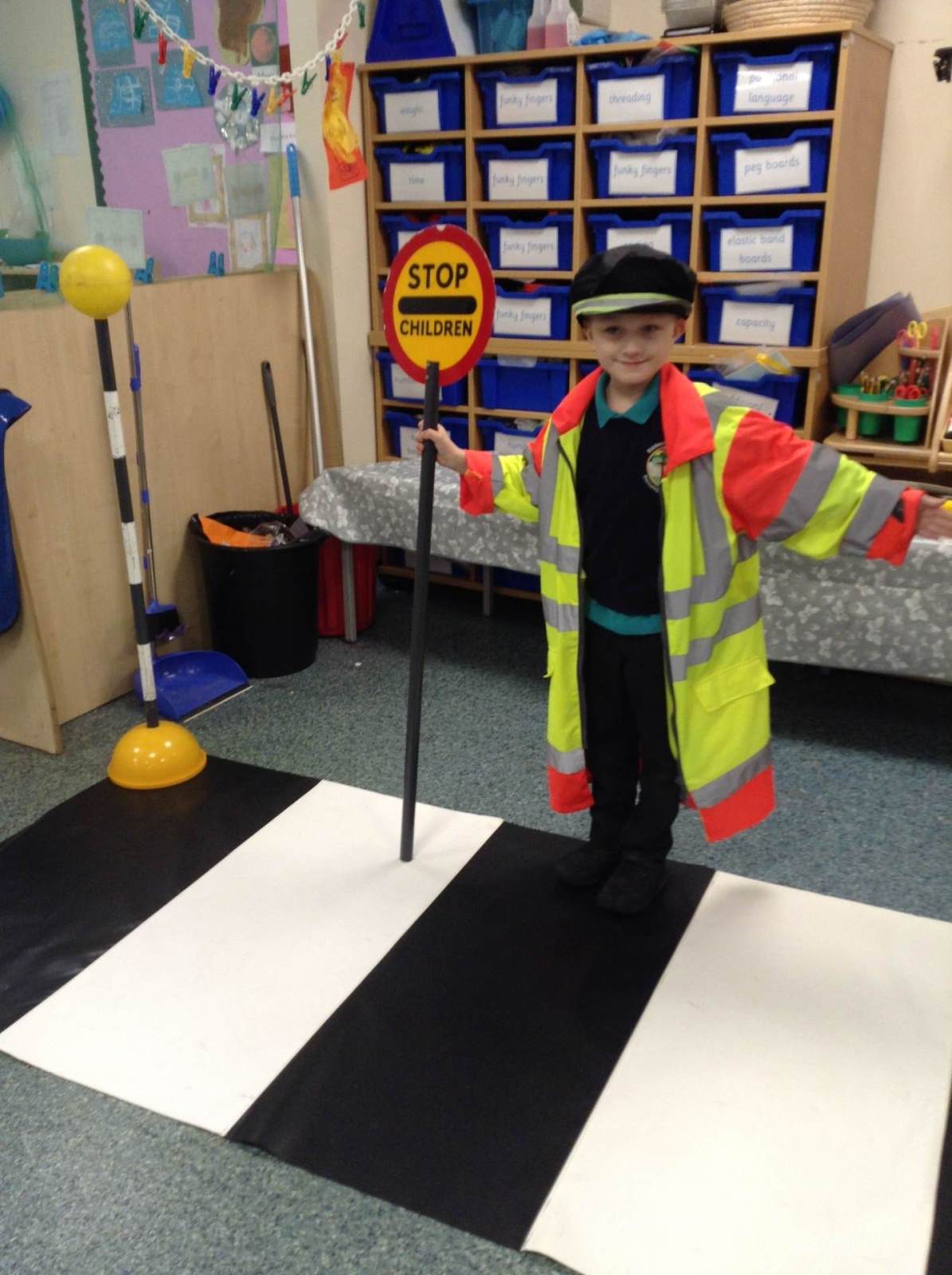 Trust and Real Life Superheroes
This half term we have been thinking about all of the different people who help us. We have been finding out about doctors and nurses, vets, police officers, firefighters and dentists.
The police sent us a letter with a challenge to label and discuss why their uniform is important. We enjoyed completing this activity and some of us wanted to write a letter to the police, we invited them to school to see us and guess what?! PC Danny read our letter and came to visit us. He showed us some of the equipment he uses and let us try on some uniforms.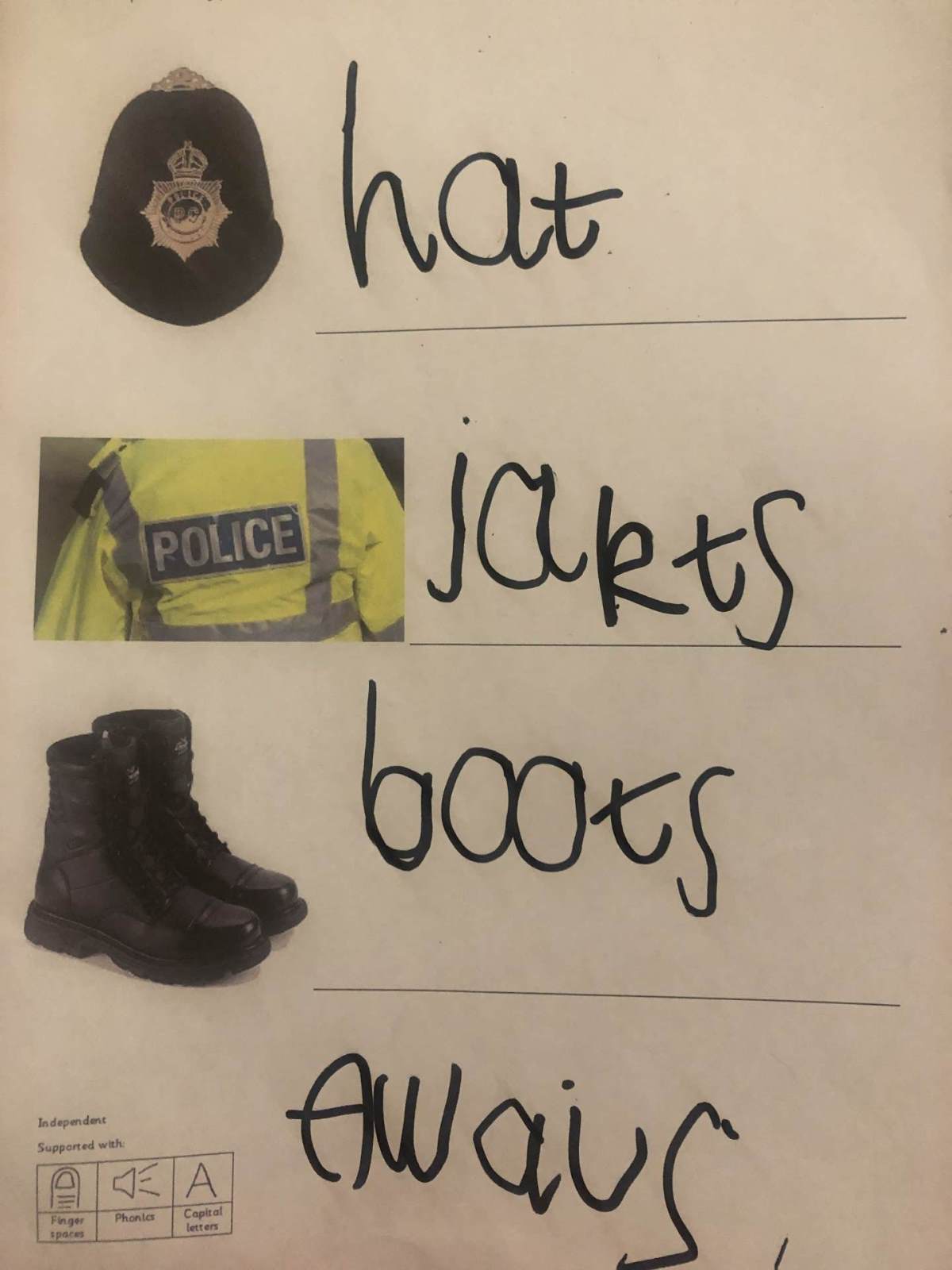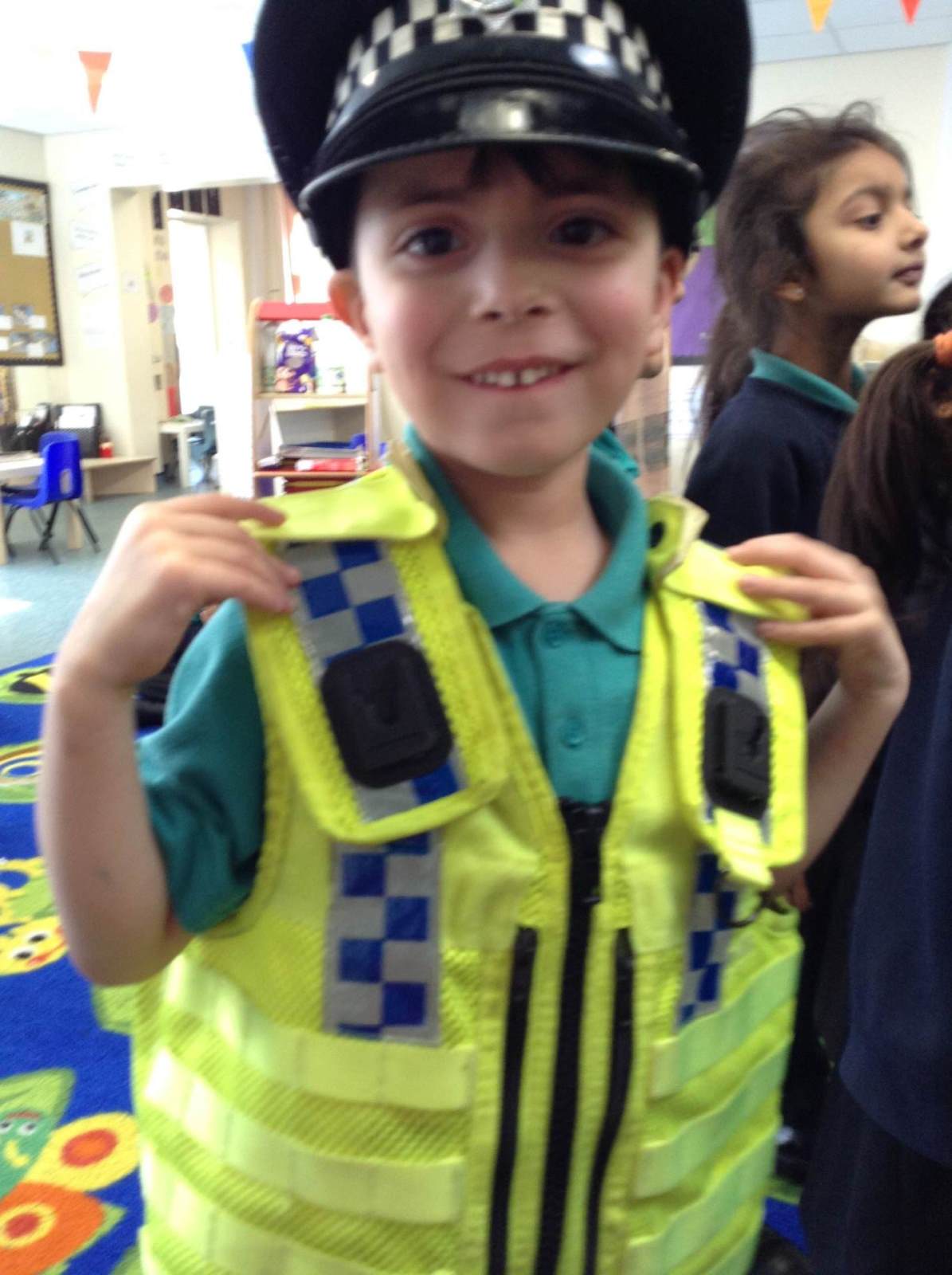 We had also been learning about firefighters when we noticed the terrible fire at Dalton Mill from our classroom window. We thought about how much courage they showed while helping and talked about how they could stay safe. Some children wanted to write to the firefighters to say thank you for helping and check they were safe. We created our own fire engine and role played being a firefighter.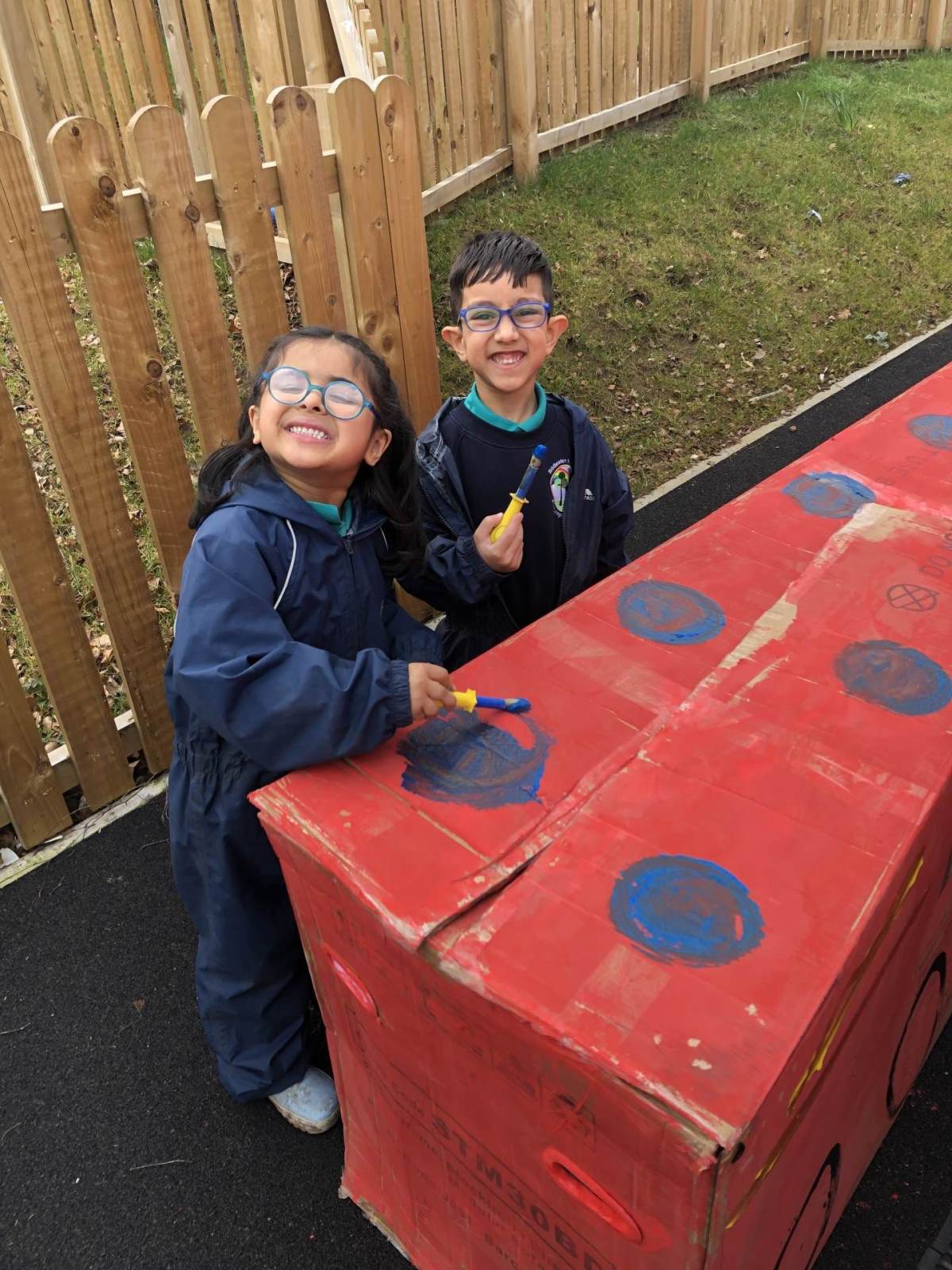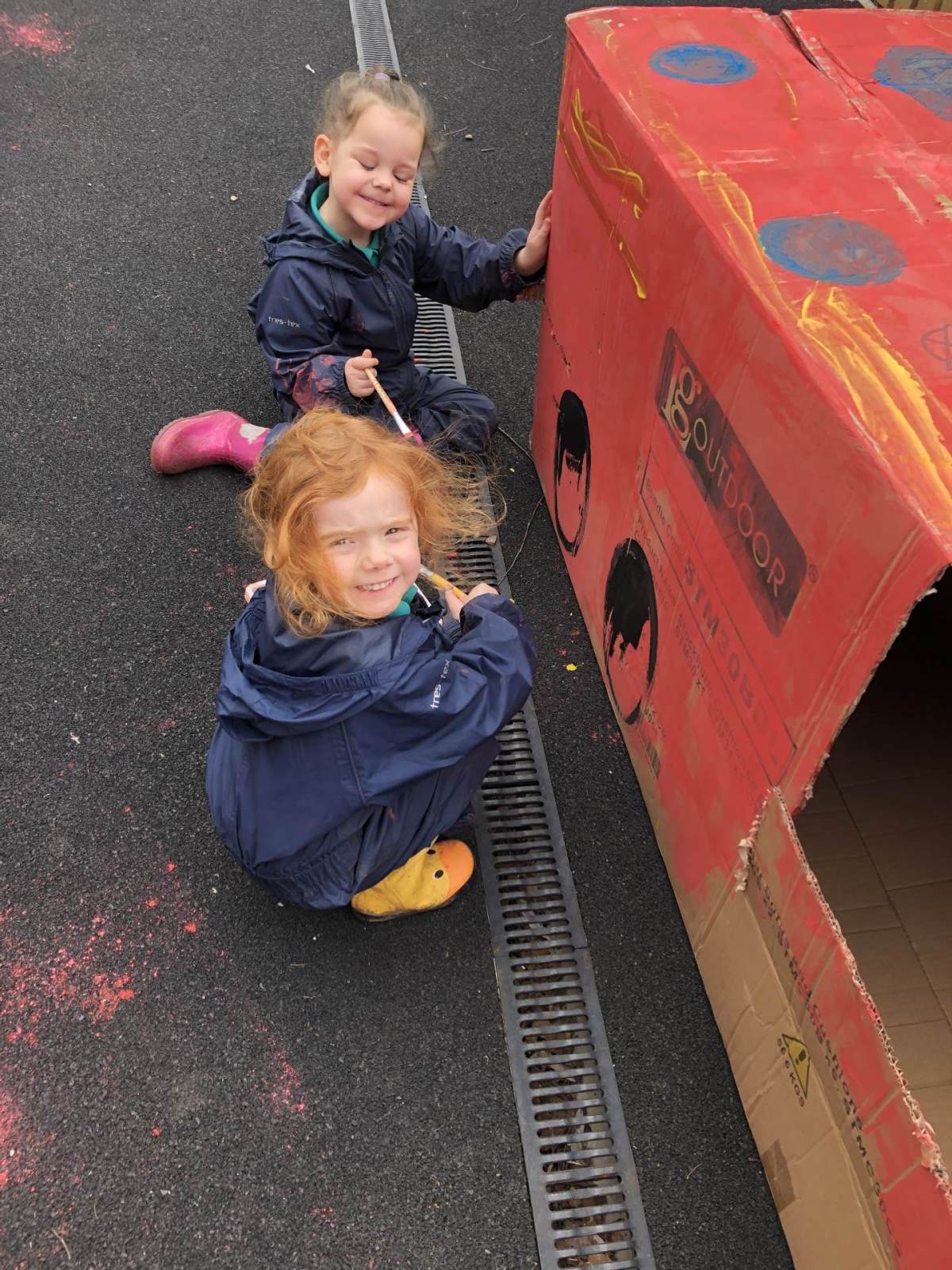 Our school value is Trust and this fit really nicely with thinking about who cares for us and who we can trust to ask for help. We shared who we trusted and explored ways of showing we are trust worthy people too.
Supertato
Our learning this half term is based around the book 'Supertato', you can listen to this story being read by the author Sue Hendra below.
We have been finding out more about the two main characters of the book, we know that Supertato is the superhero and Evil Pea is the villain!
We even made our own super vegetables.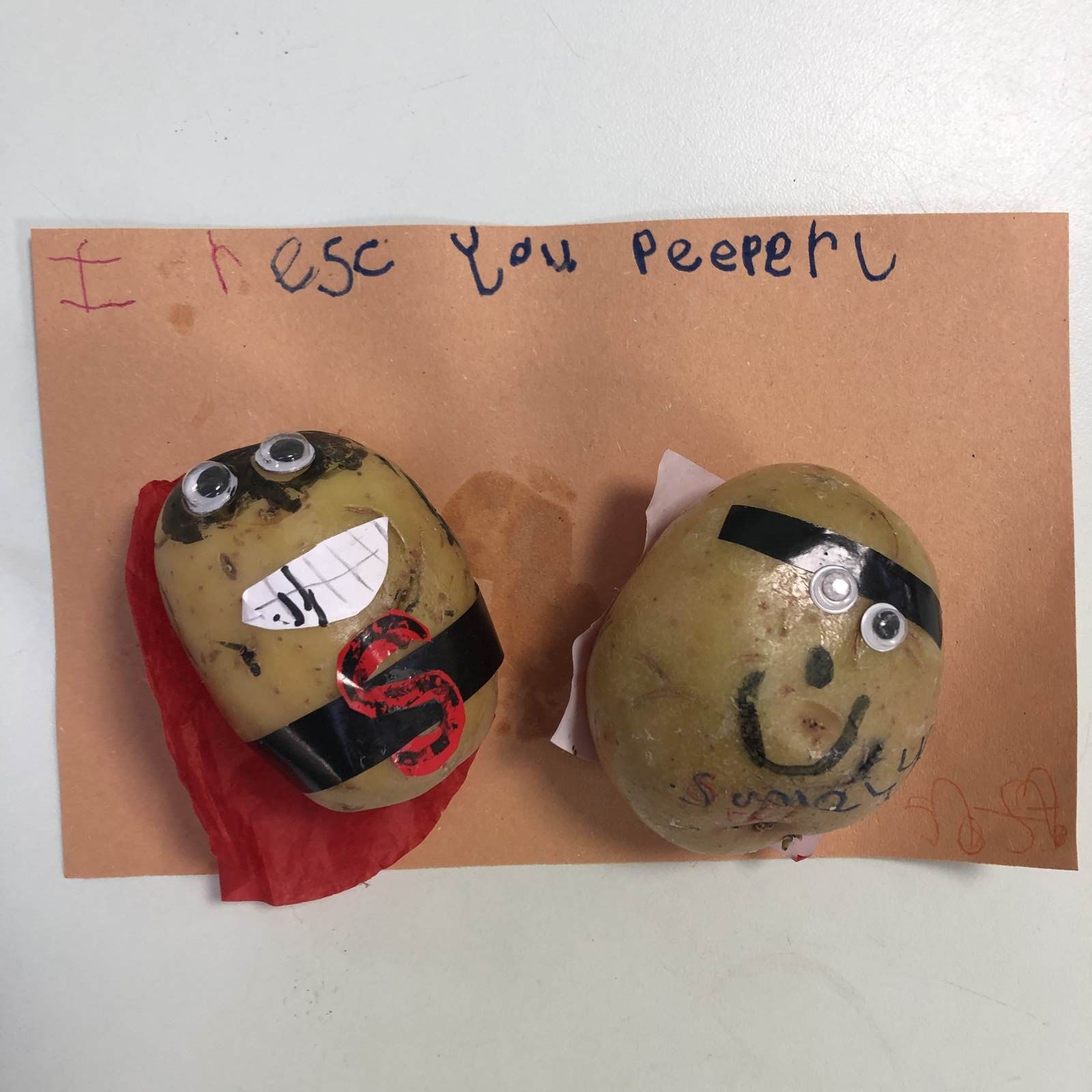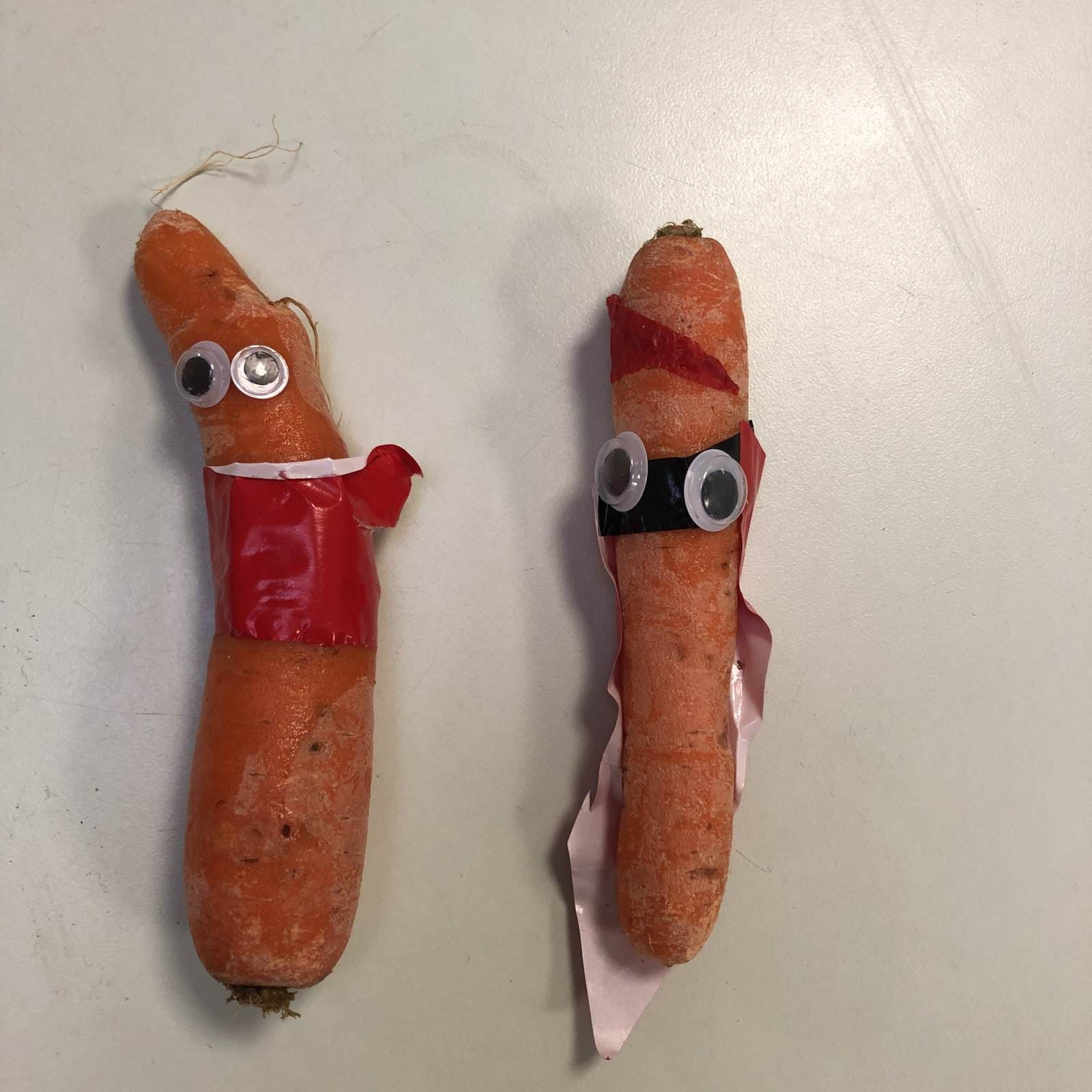 We love reading the story 'Supertato'.
We have a supermarket in our classroom - we are learning say 'please' and 'thank you' when shopping and working in our supermarket.
In the construction area we made a 'safe house' for Supertato and his vegetable friends to go so that Evil Pea could not get them. We looked in some books about buildings, drew our plan before we go to work building our house.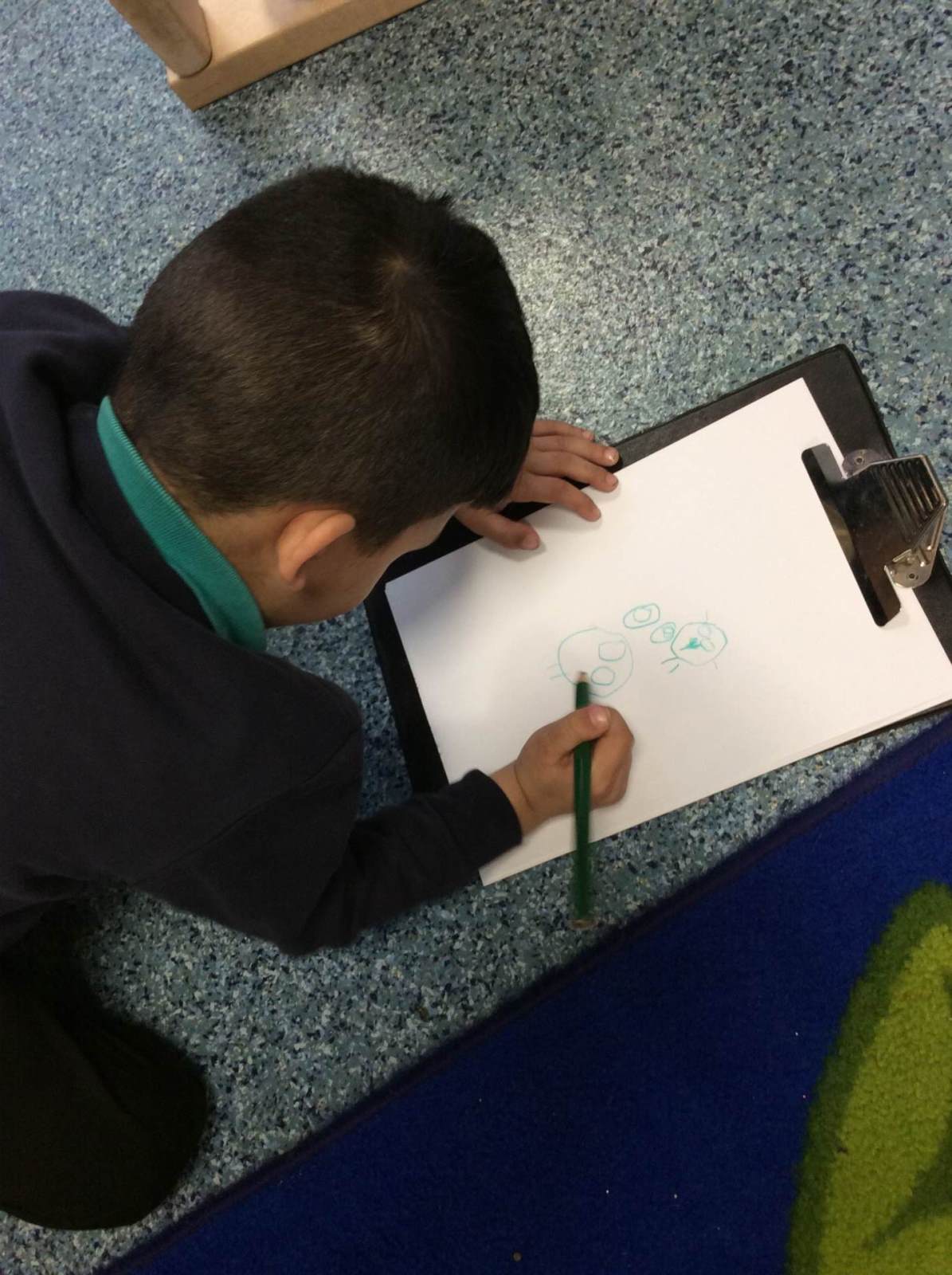 Joel has helped us to plant some potatoes. He showed us a potato with roots, talked to us about how they grow and how we can look after them. He told us that by planting 2 potatoes we should expect to grow over 20 more potatoes! The tubs are in our outdoor area so we will be able to watch the plants grow.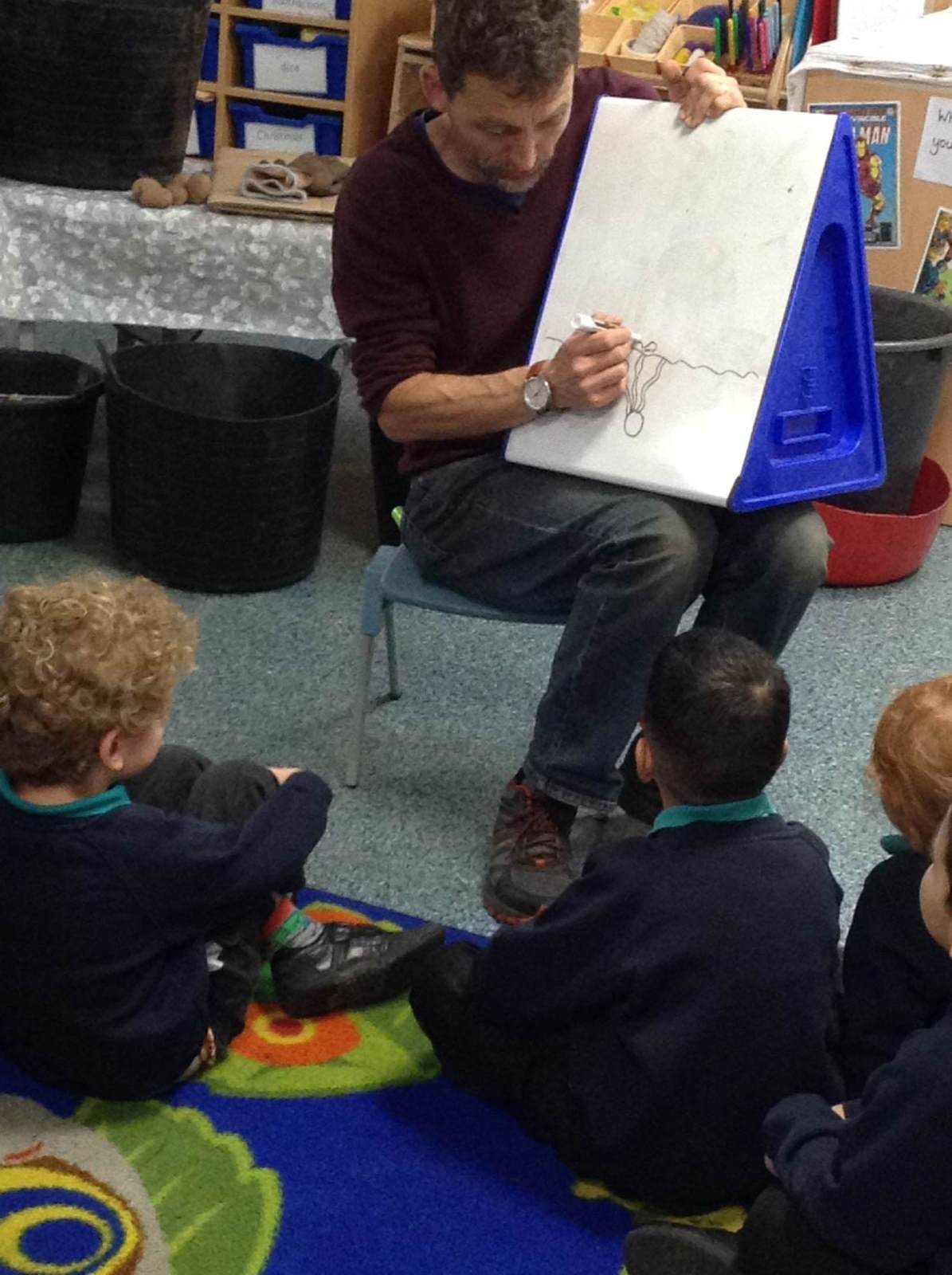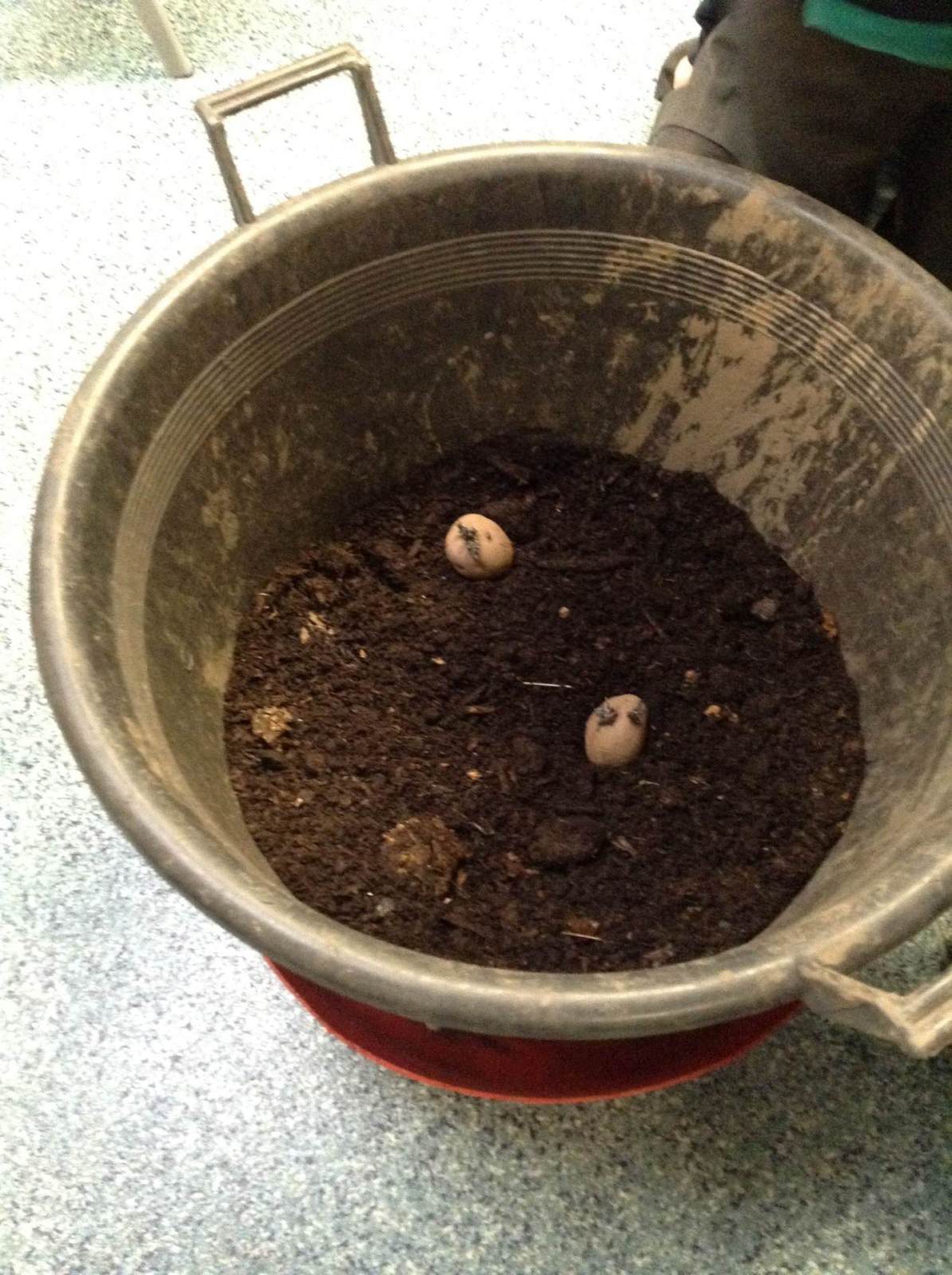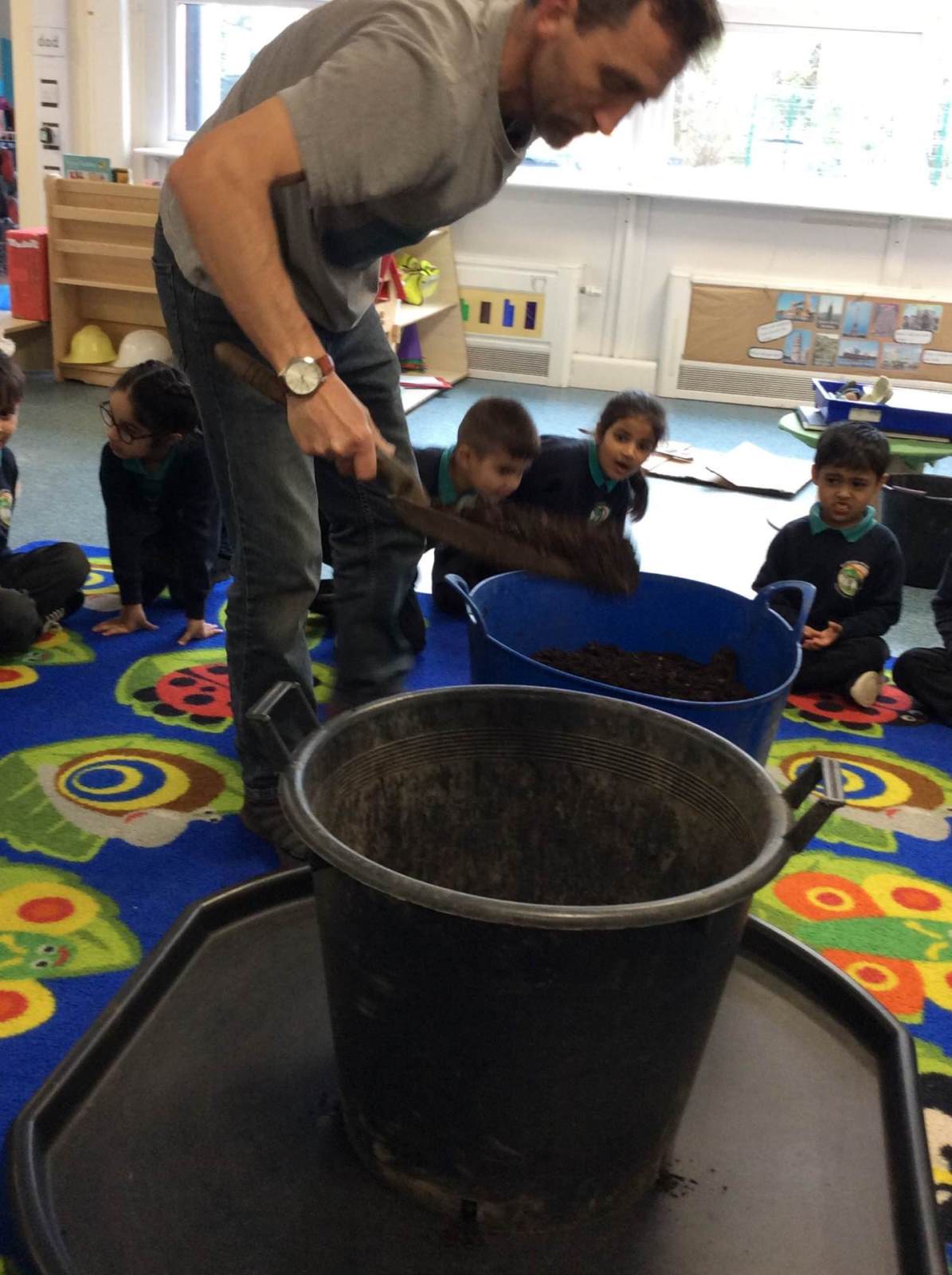 Building Independence Challenges
This half term children will be developing their independence skills. Each Monday a new challenge will be set for children to work on at home and at school.
If you would like to send photograph of your child having a go at the challenge please send to swans@rsmps.co.uk or ducks@rsmps.co.uk
Check out how we have been getting on below
Put on and zip up my own coat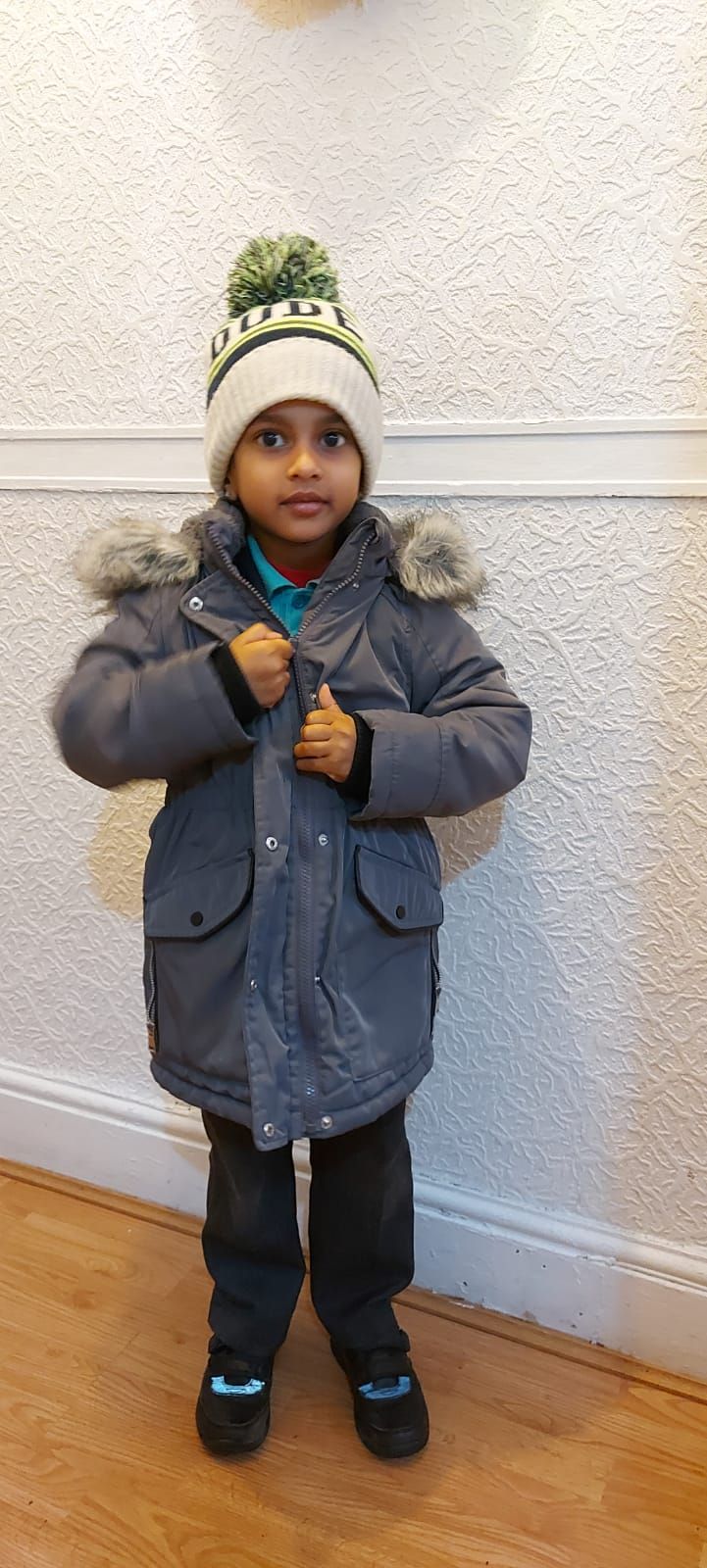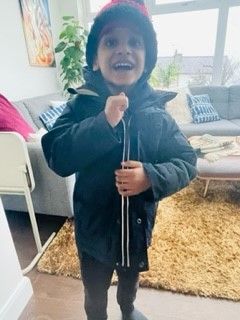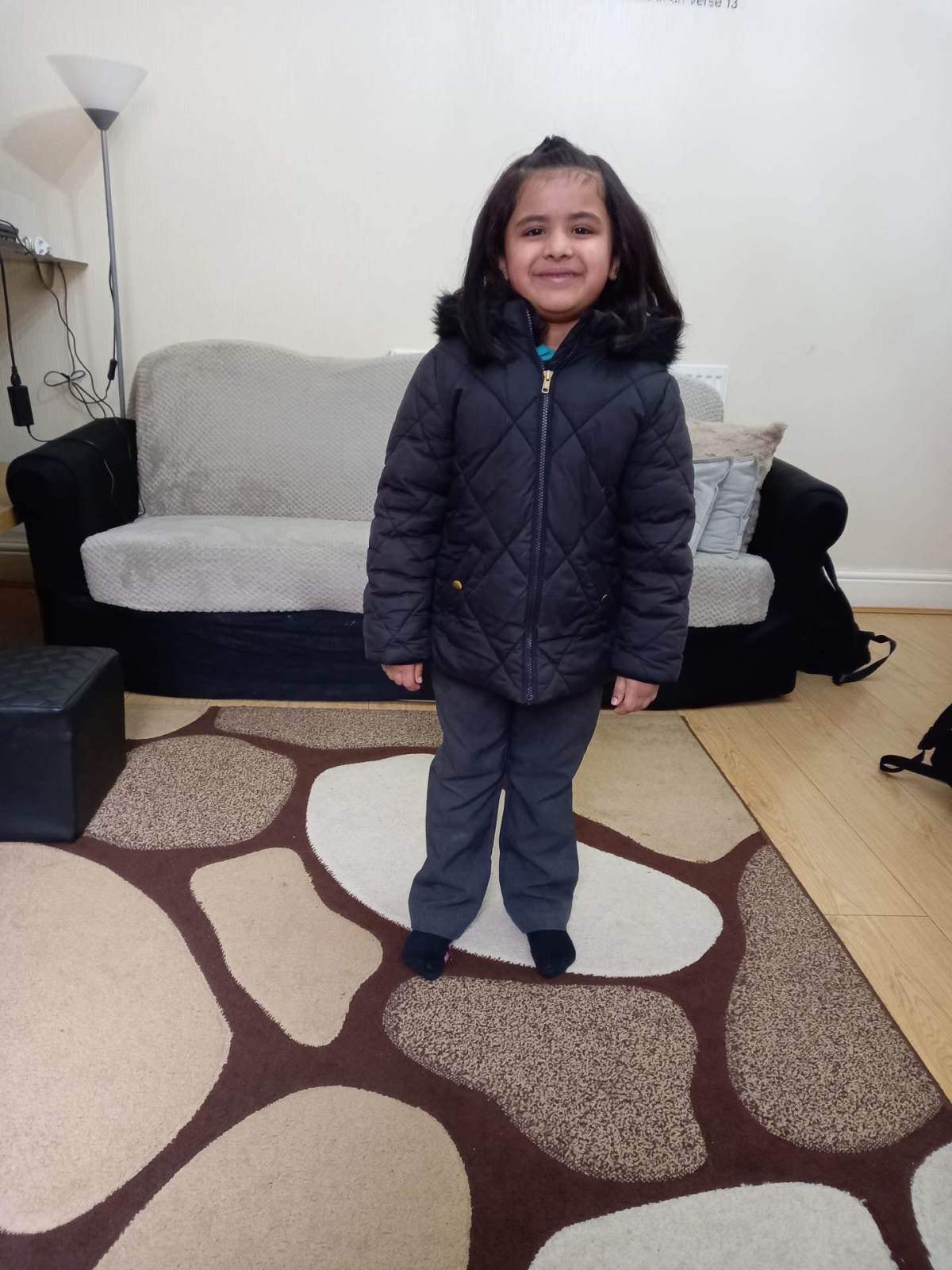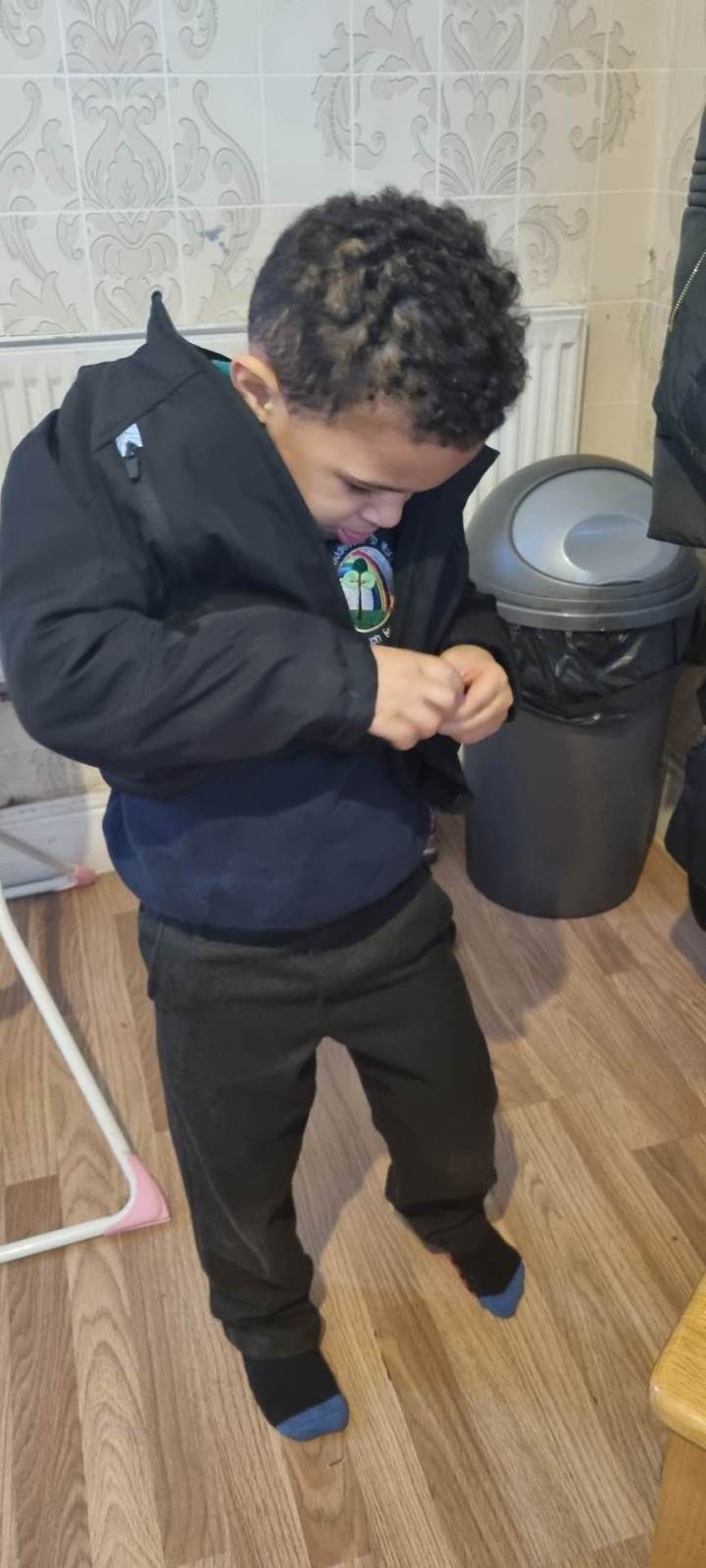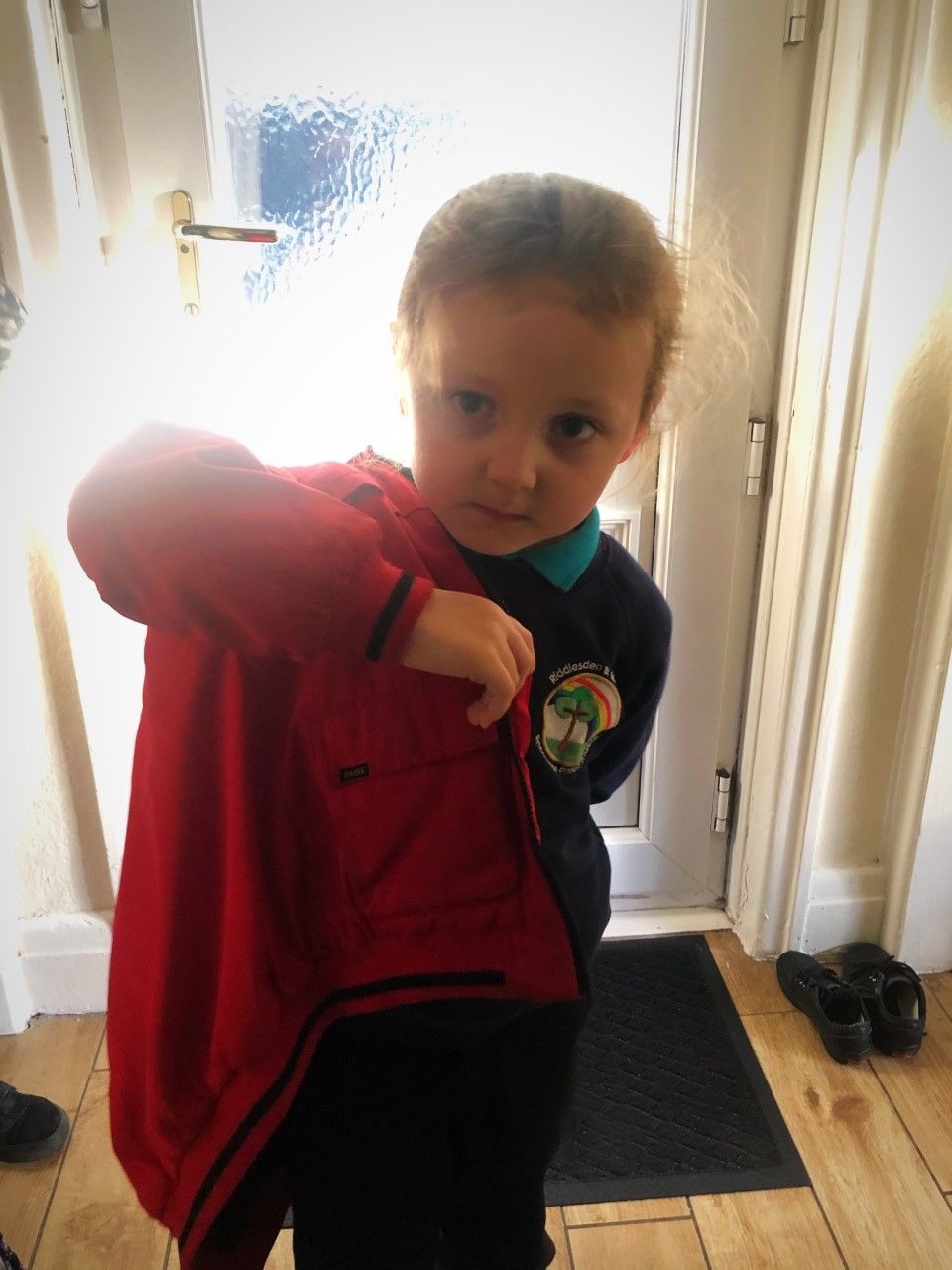 Cut some foods using a knife and fork
Put my shoes on the correct feet by myself
Put my jumper / cardigan on by myself
Brush my teeth for two minutes- twice a day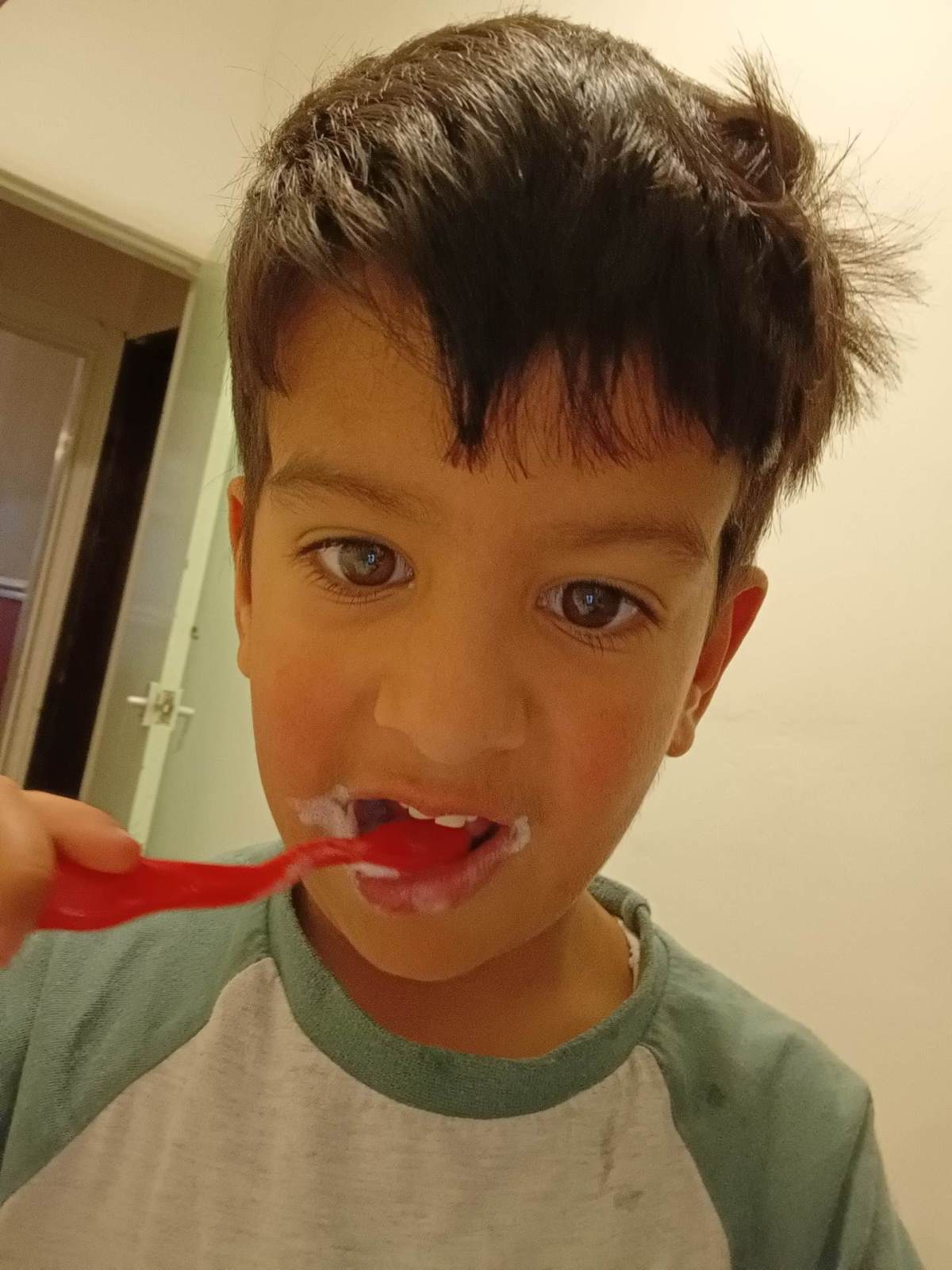 We Love Bedtime Stories - Riddlesden Book Day!
We have been celebrating how wonderful bedtime stories are!
We came to school in our pyjamas, listened to some of our favourite bedtime stories and cozied up with a blanket and hot chocolate.
You can listen to some online stories by scanning the QR codes on the document below
Making 10
We are exploring different ways of making 10.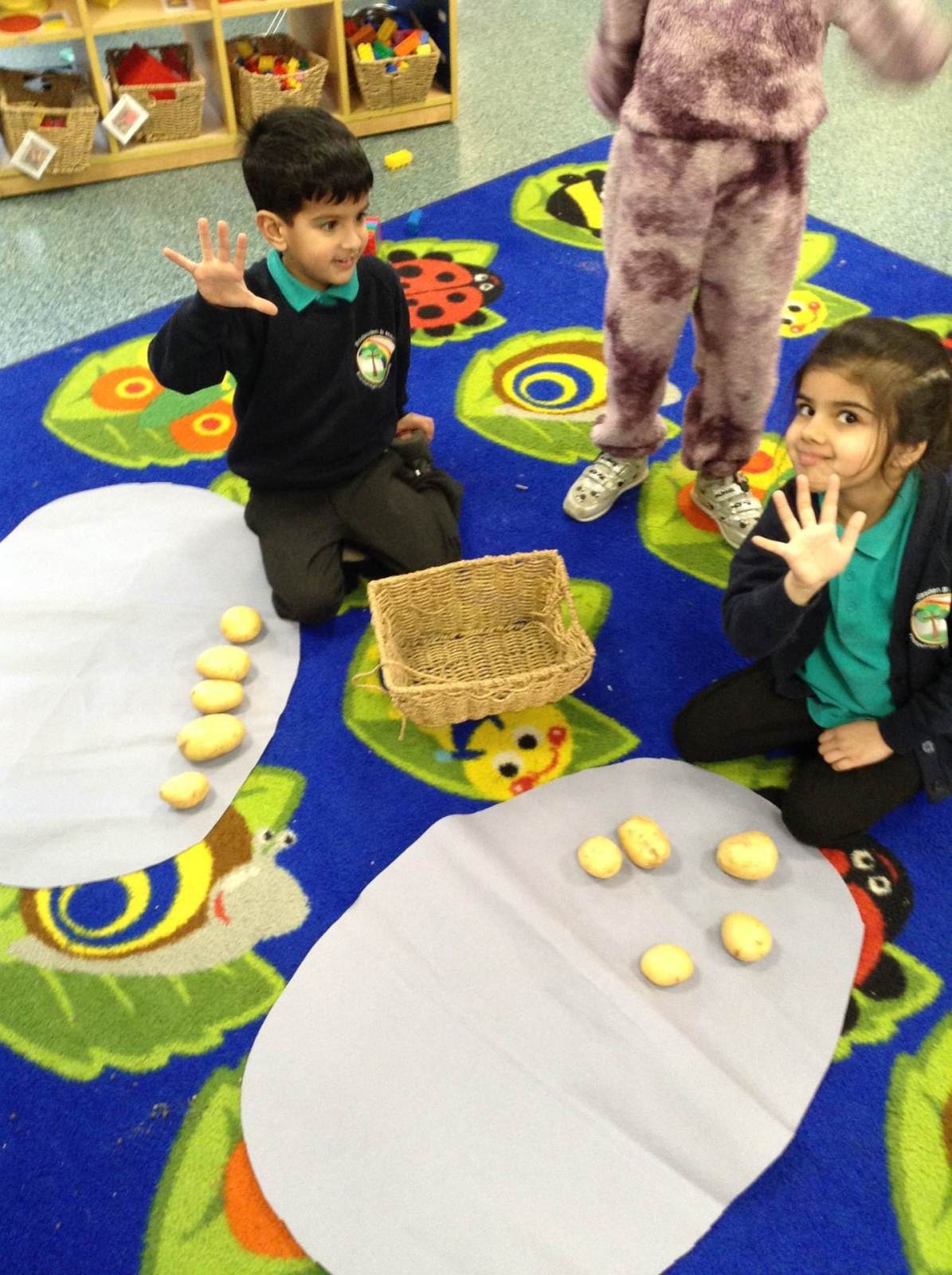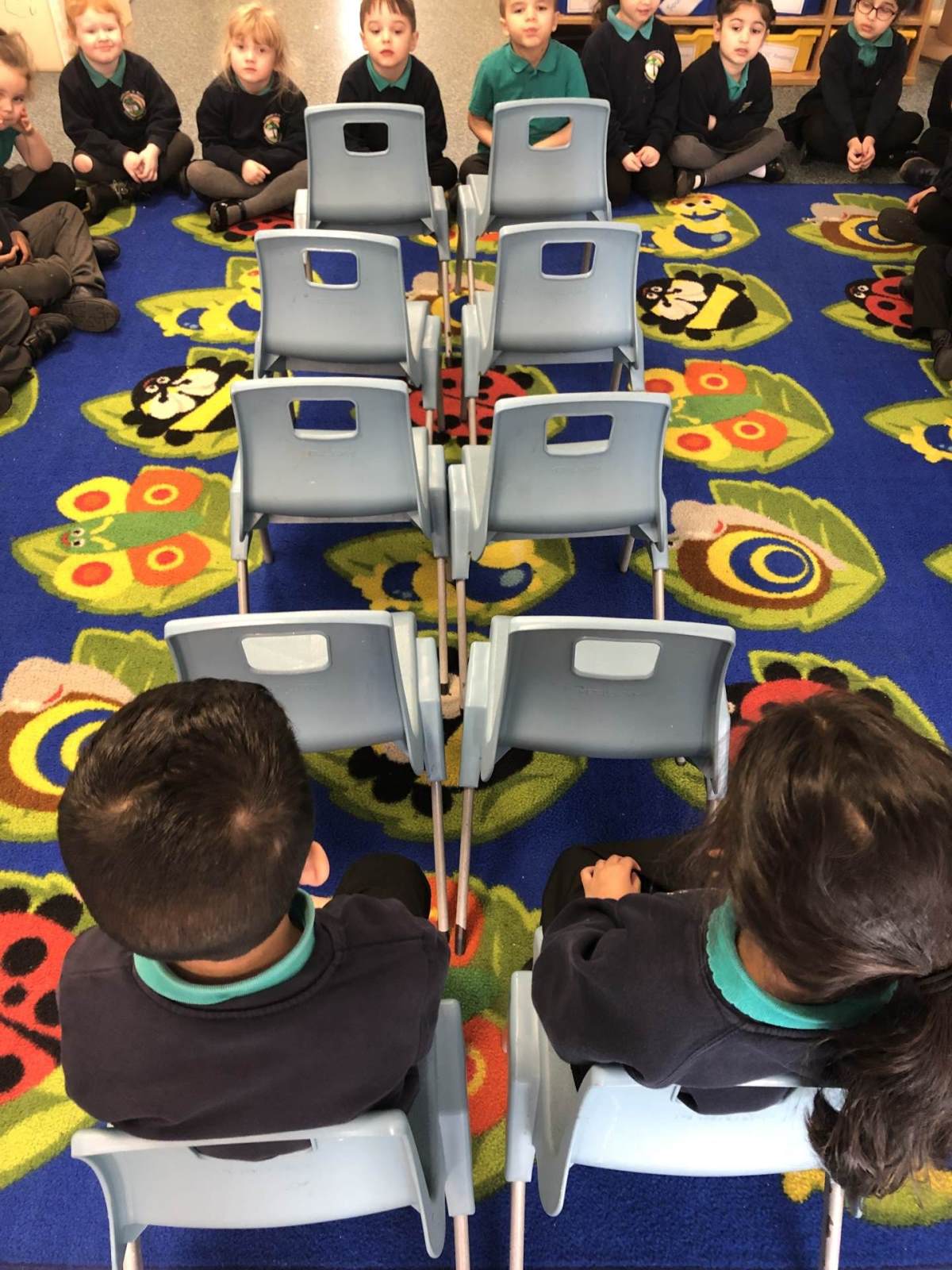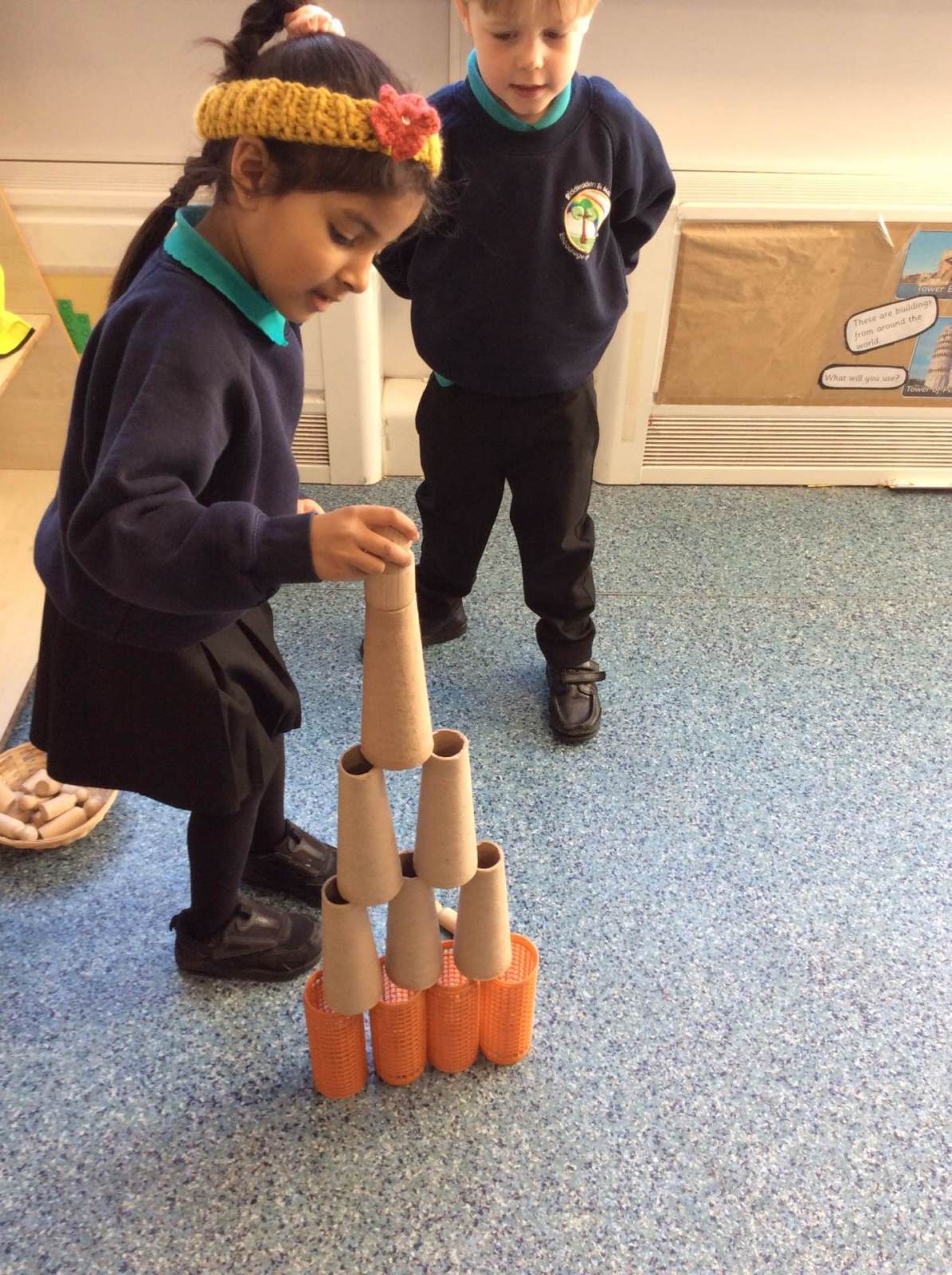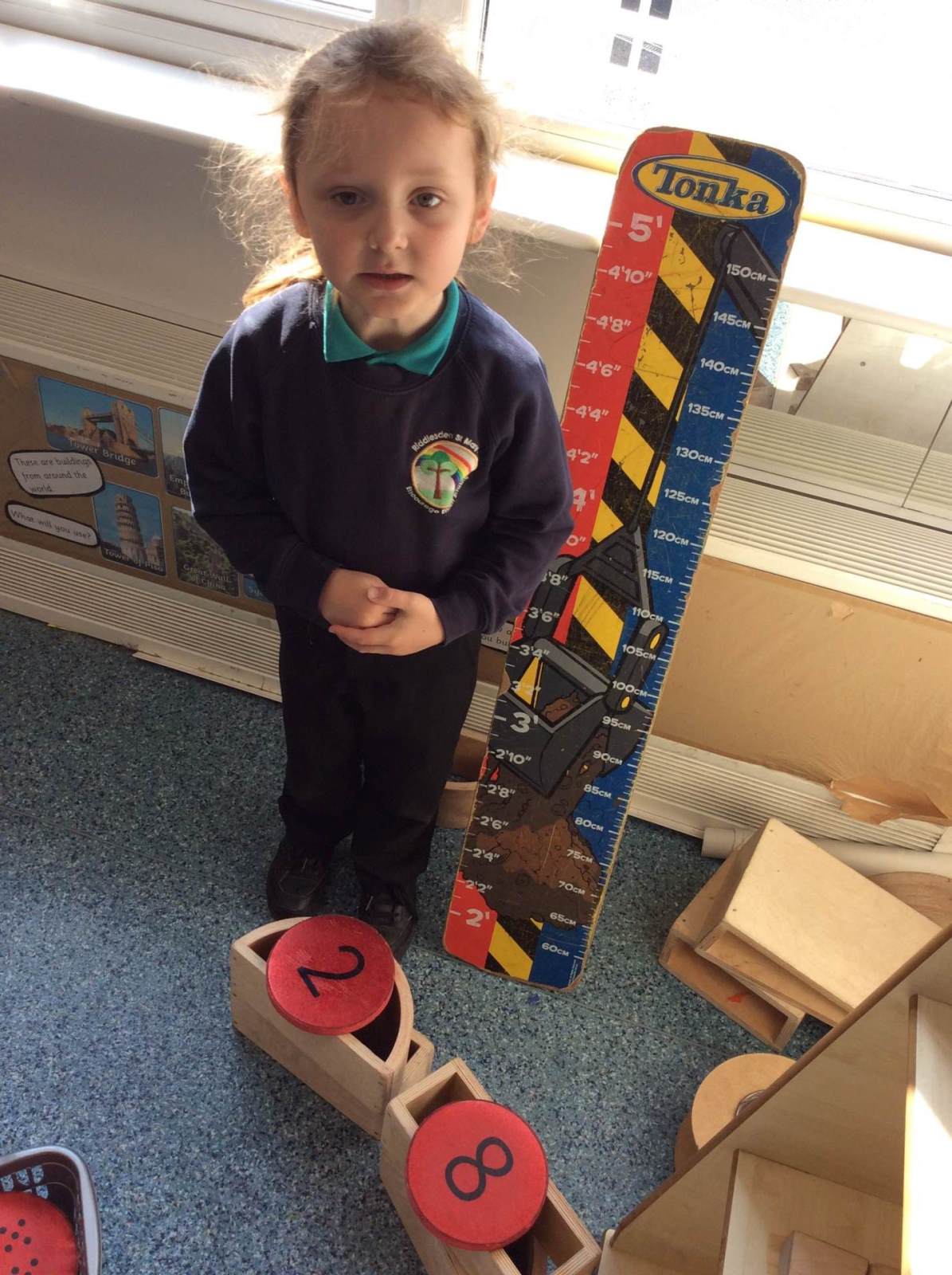 Observational Drawing
This half term we have had some mini master classes from our teachers on observational drawing. We have drawn what we can see when looking carefully at vegetables, a plant, some flowers, birds and a Mosque. Here is some of the wonderful art we have created.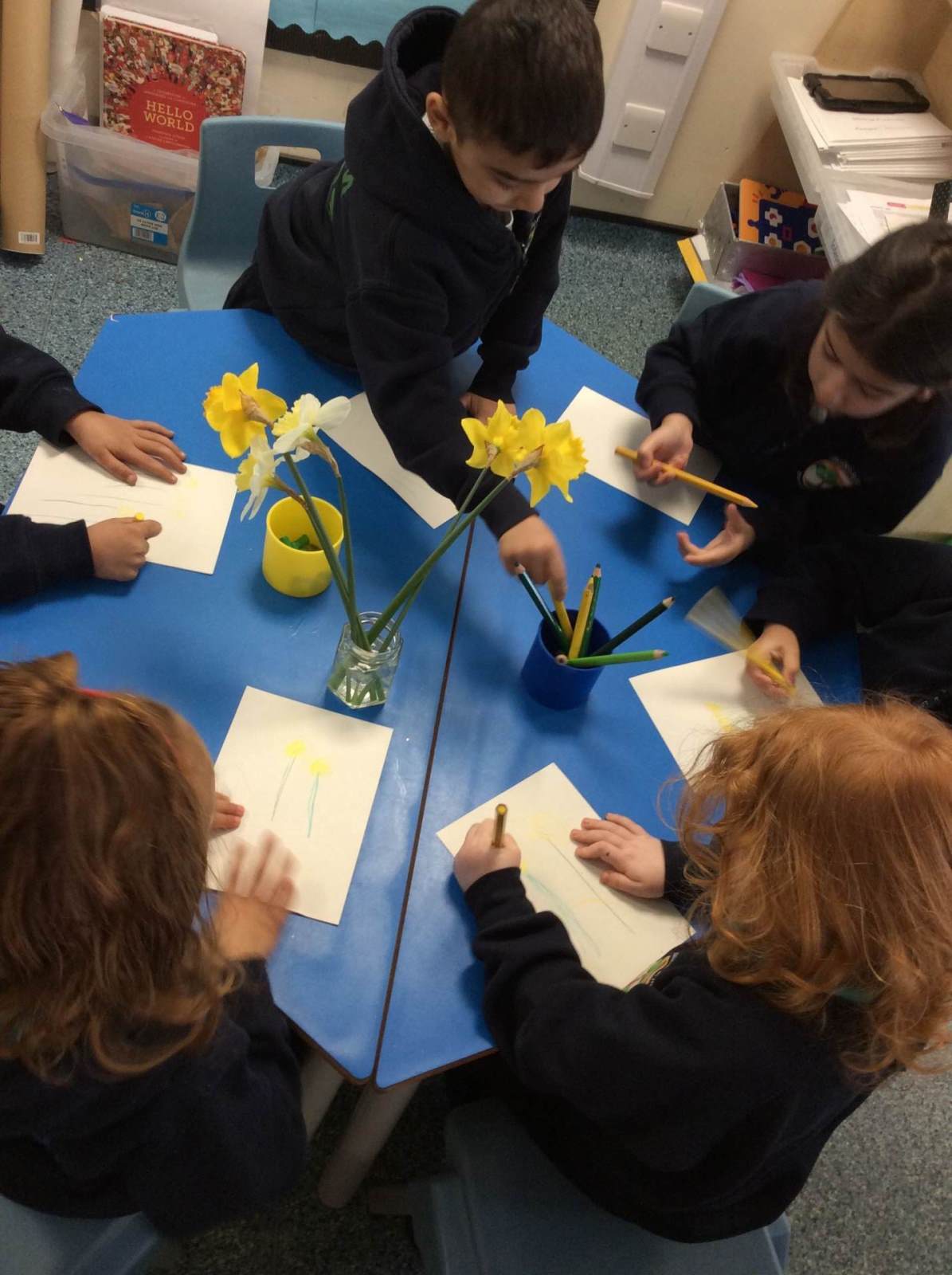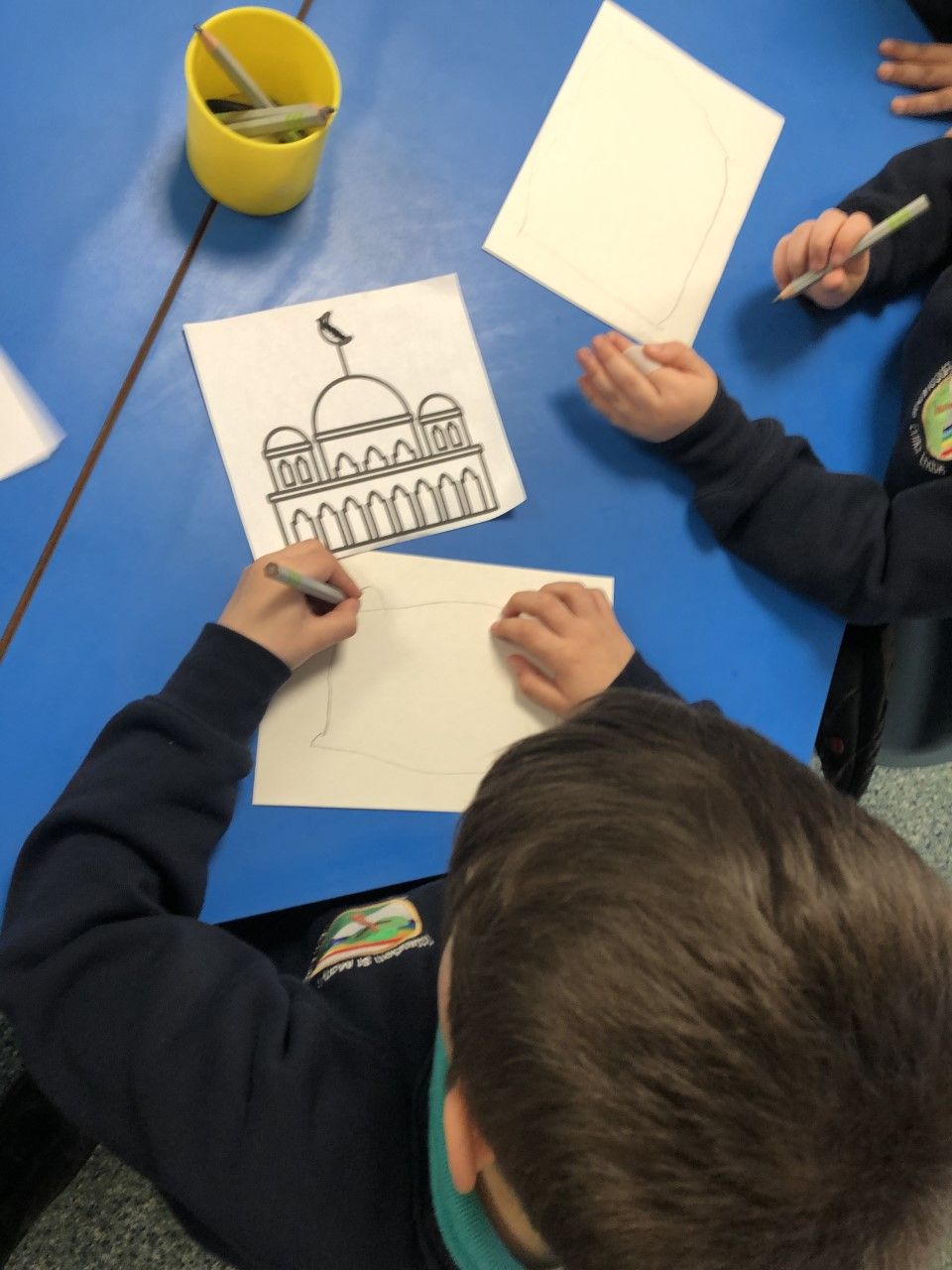 Forest Adventure Spring 2
As part of Forest Adventure, we made our own superhero crowns with natural materials from around the forest. We sat in the log circle and had a superhero parade, showing off our crowns and sharing what our super power would be!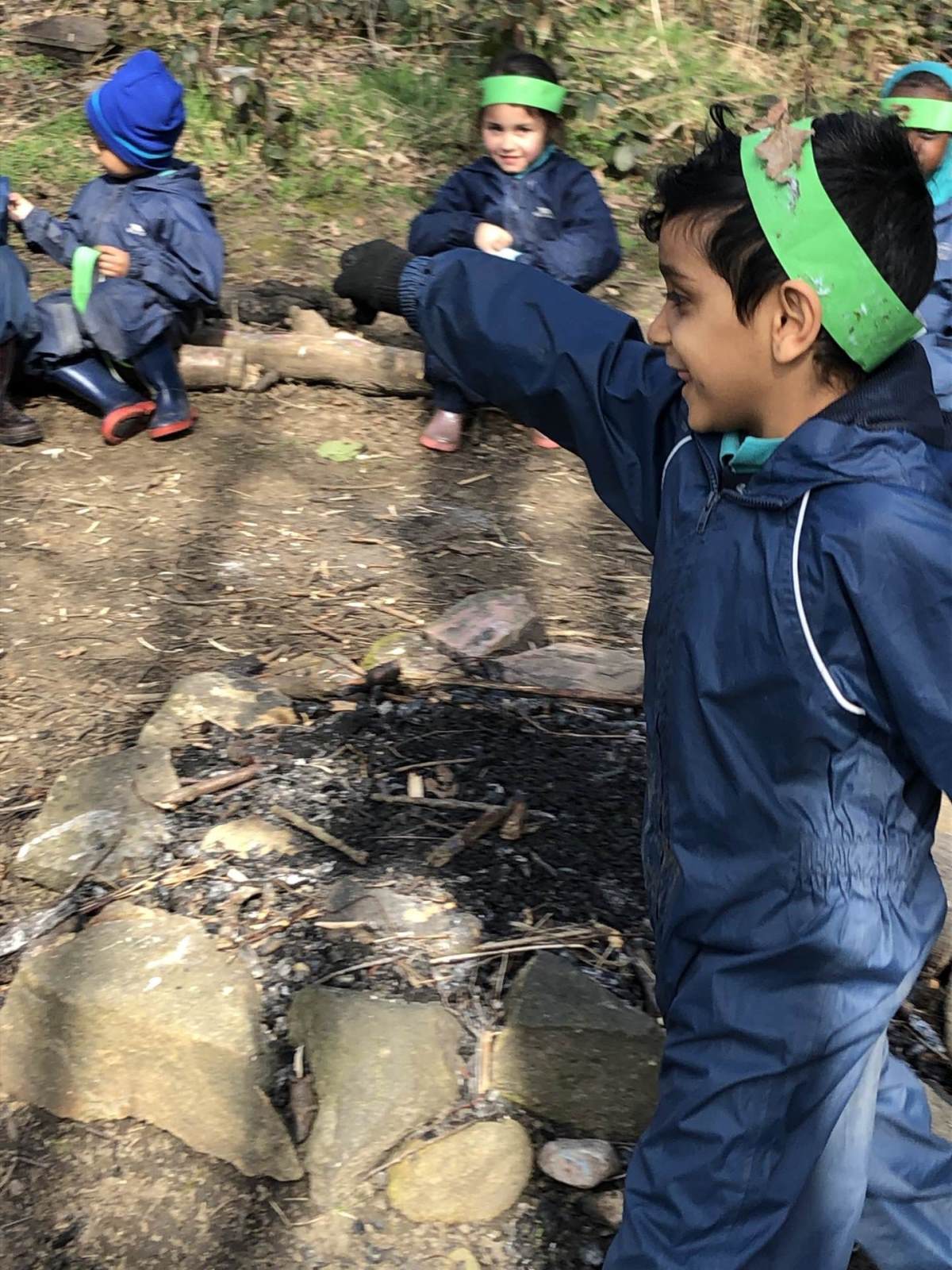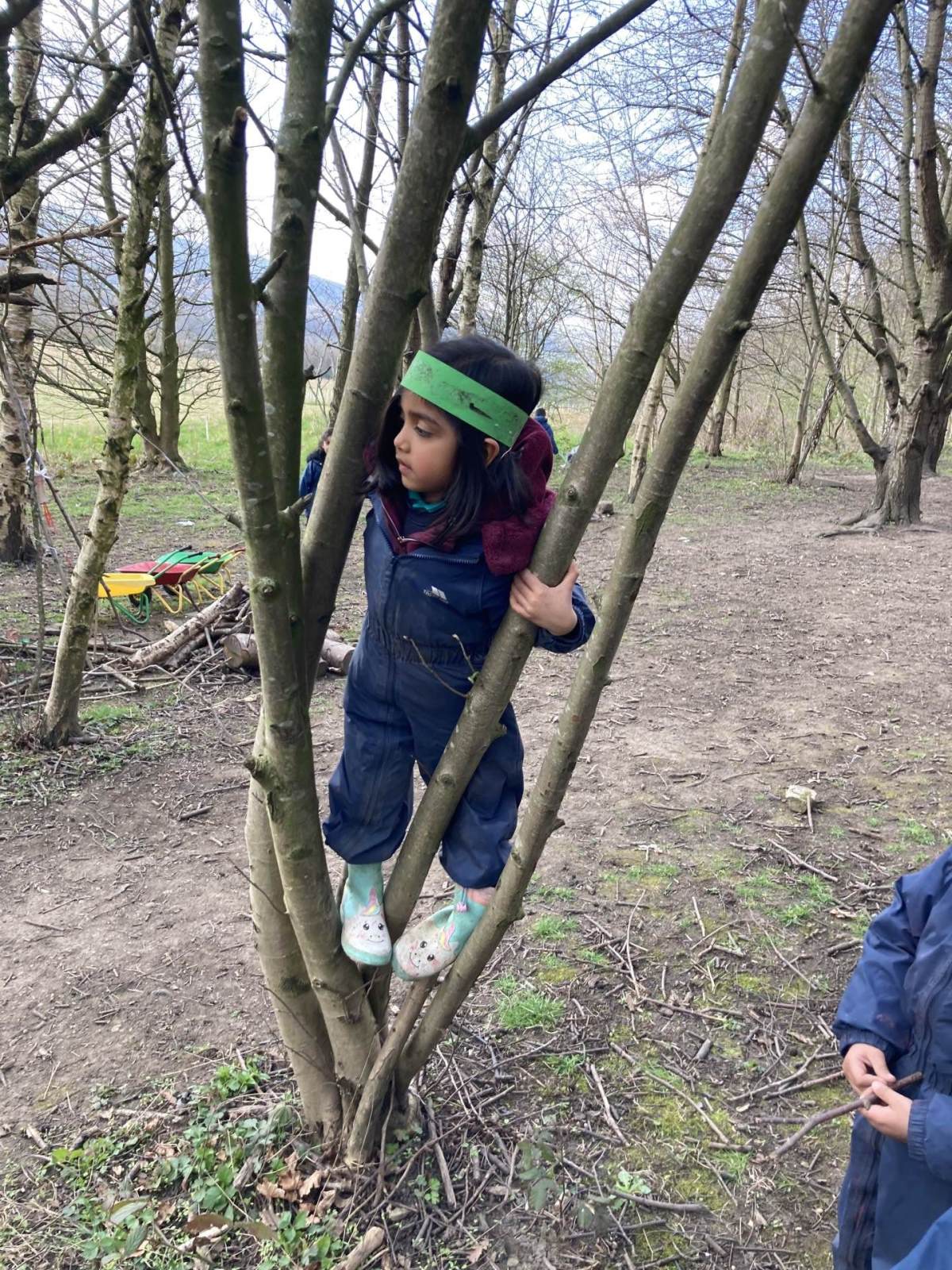 We explored using paint while in the forest and enjoyed getting messy before having a relaxing story, and snack under the trees while the birds tweeted.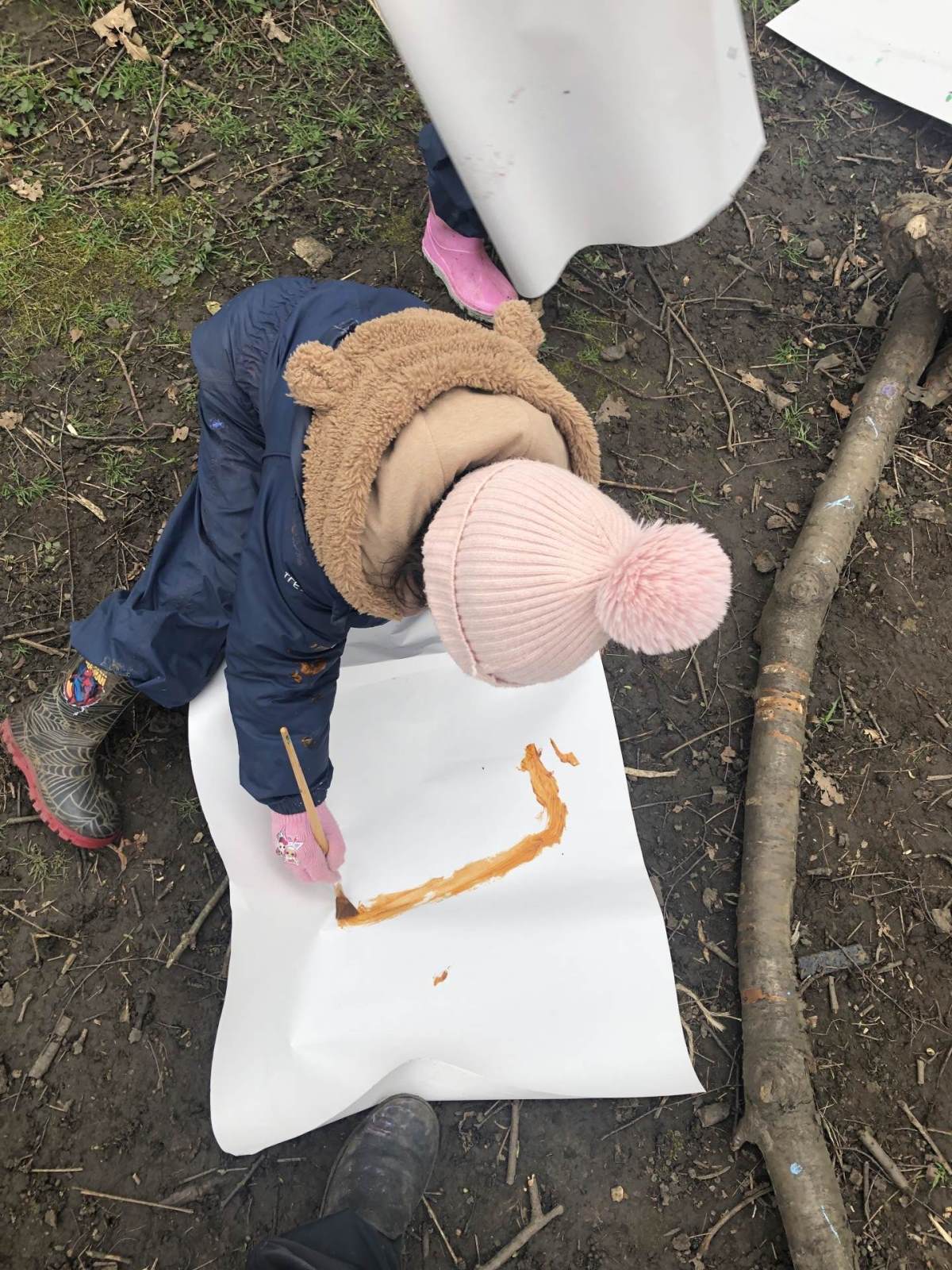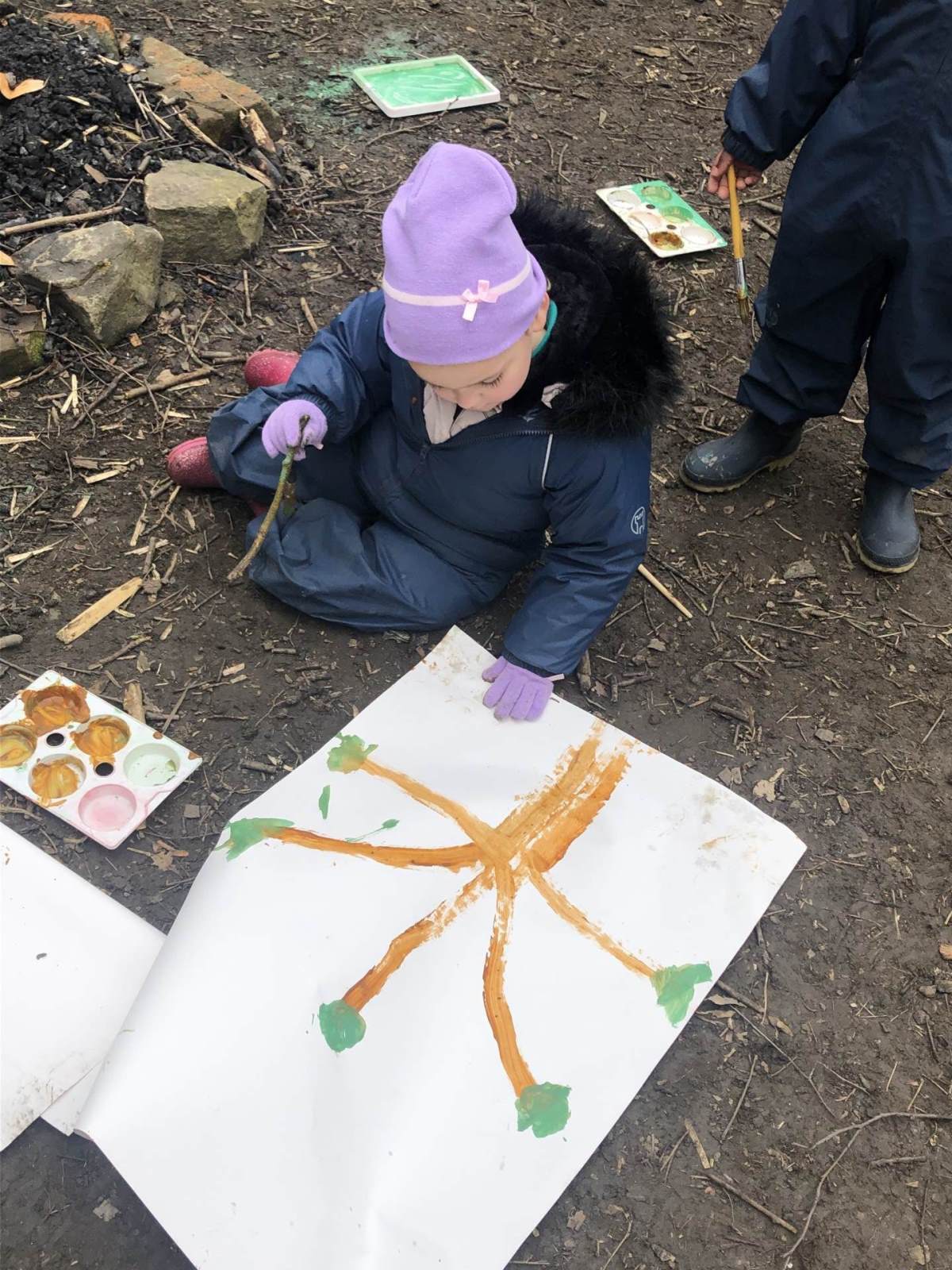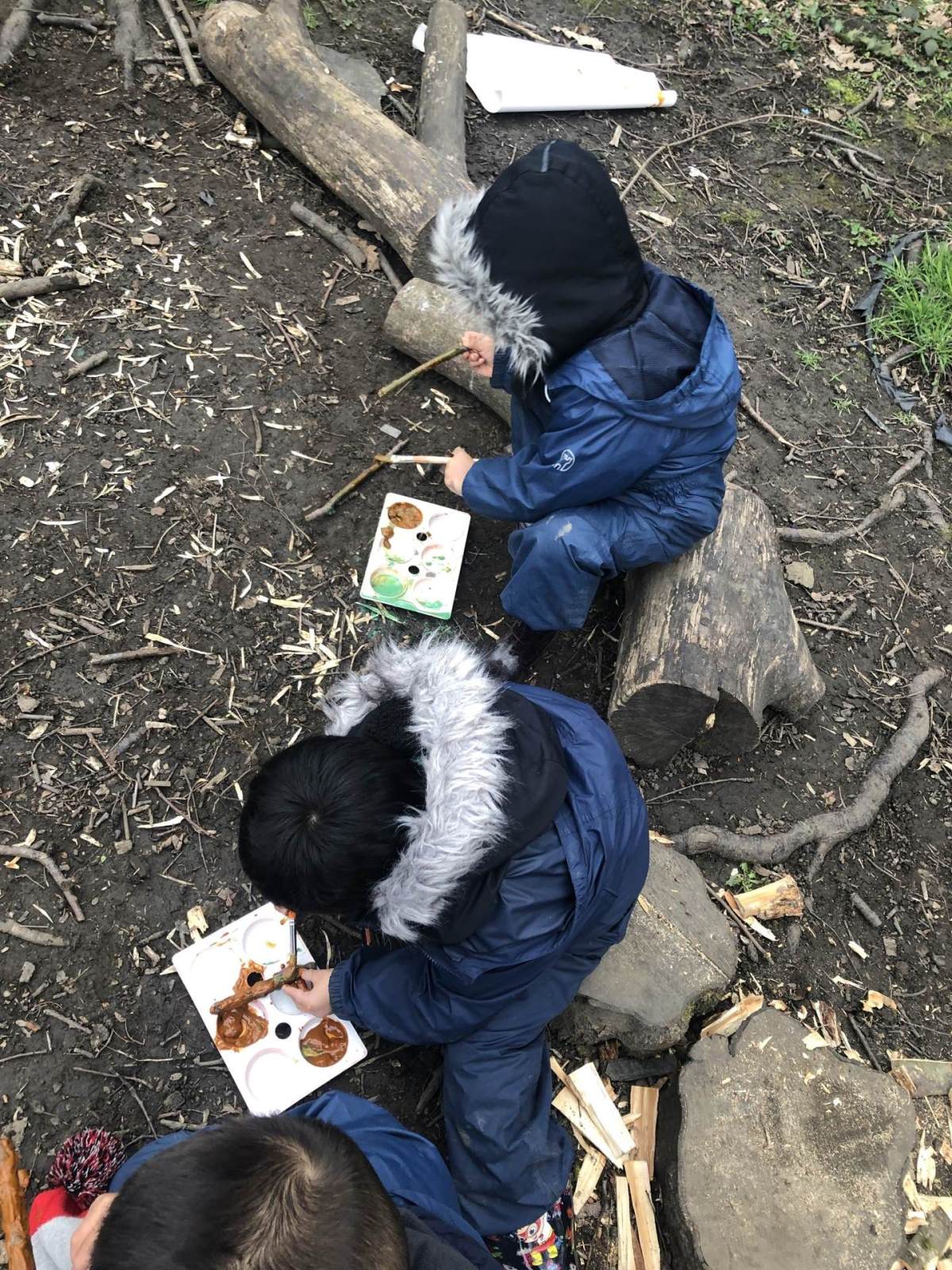 Snow!
We loved exploring in the snow! We tried to make snowmen, snowballs and made marks in the snow. We talked about how the snow was starting to melt because of the sun and by dinner time we noticed it had all disappeared!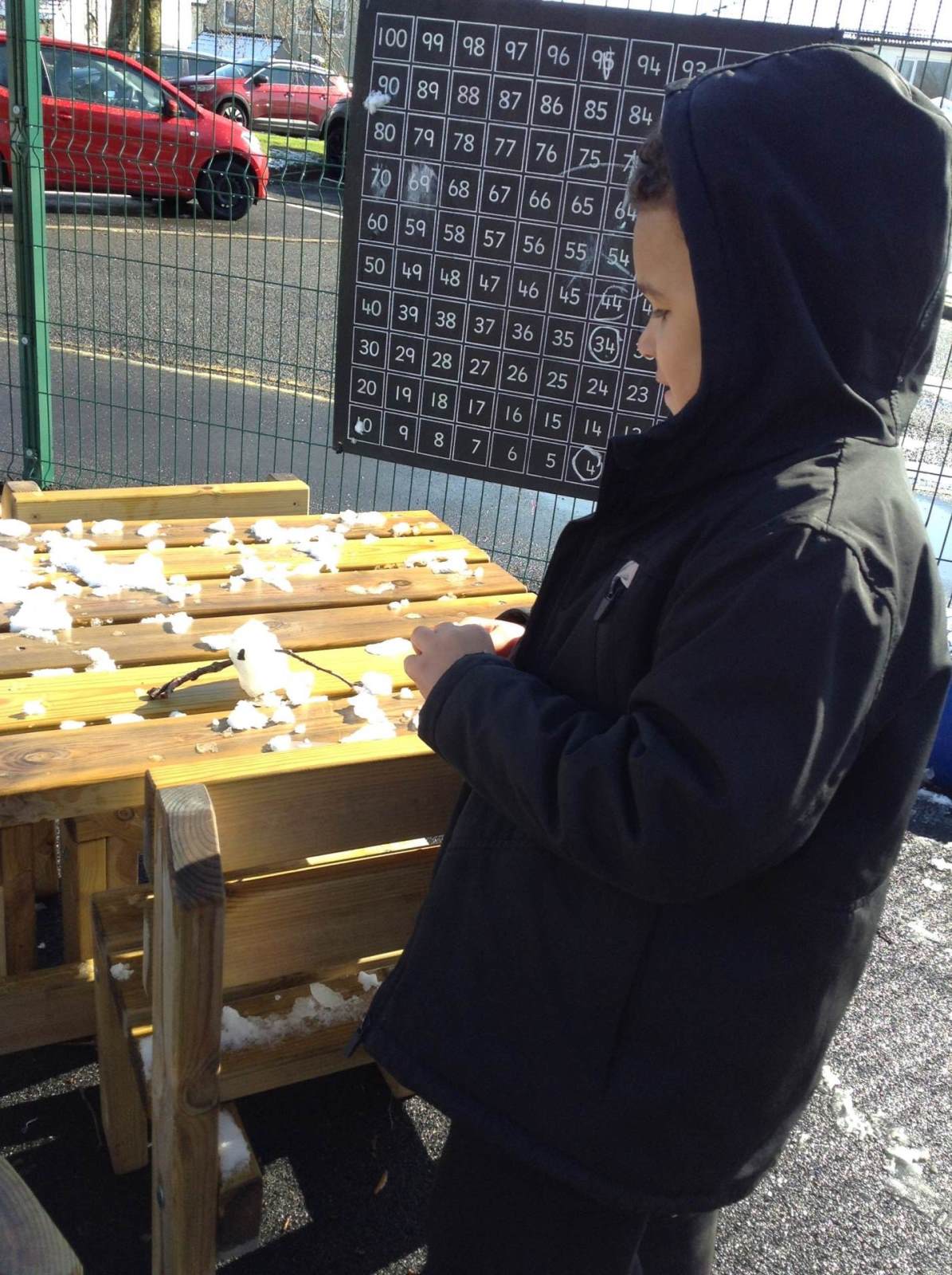 Ramadan Mubarak
We have been learning about Ramadan. We talked about what we already know about Ramadan and read a story called 'Under the Ramadan Moon' to find out more. We have a class Ramadan Kindness calendar, every day we will find out our kindness challenge for the day!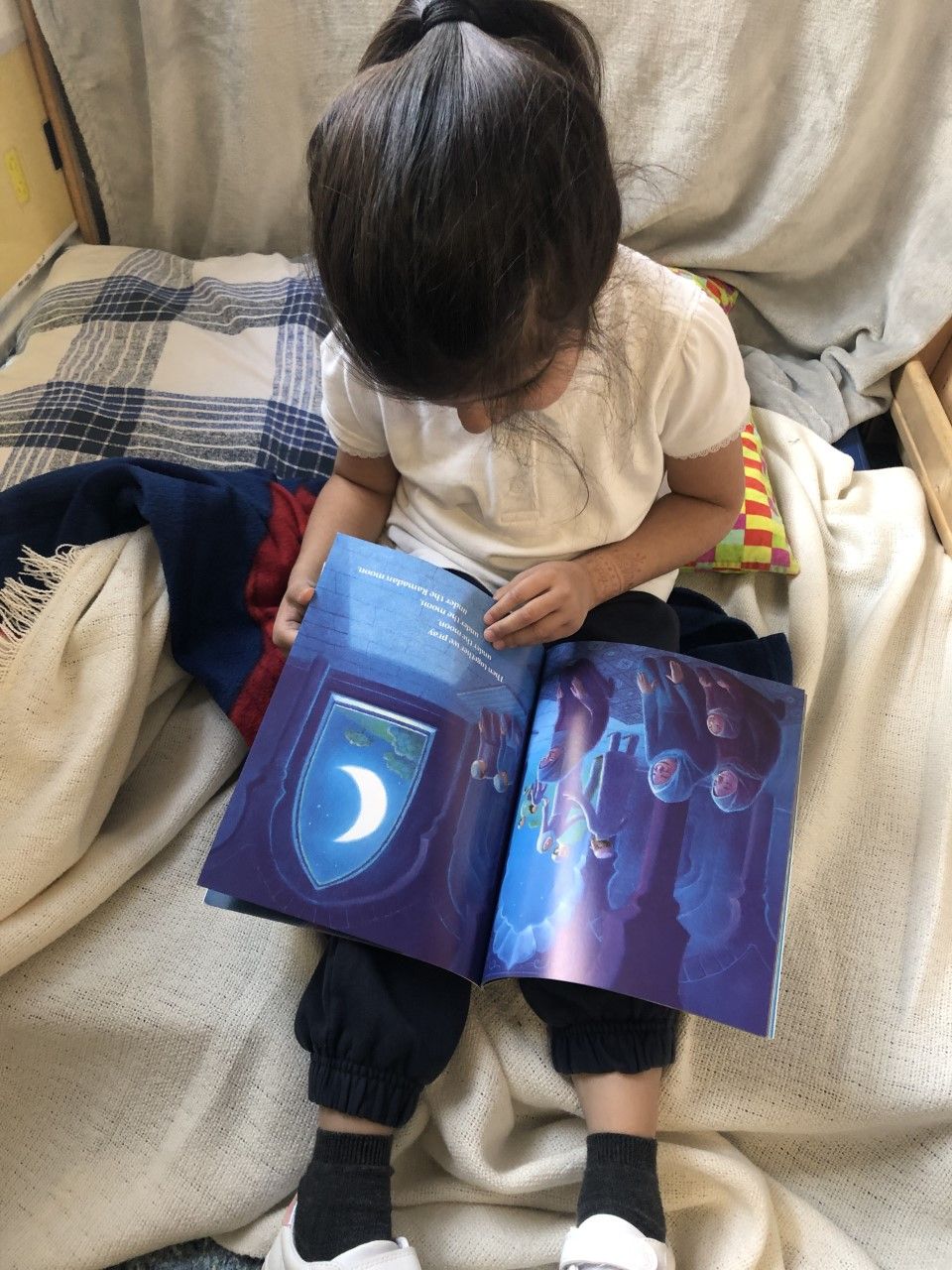 Sara Khan- Author of 'My First Book About Ramadan'- Monday 11th April
We had such a wonderful morning with children's author Sara Khan. The children were excited to hear Sara read her book 'My First Book About Ramadan', ask questions and show her some of our learning in the classroom. Sara brought dates for us to taste and we made cards and lanterns and, some of us had mendhi on our hands.
Sara also gifted us some of her beautiful books to add to our school library.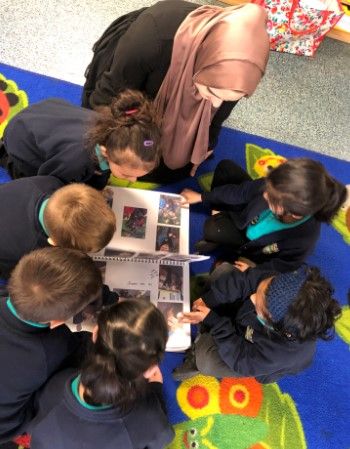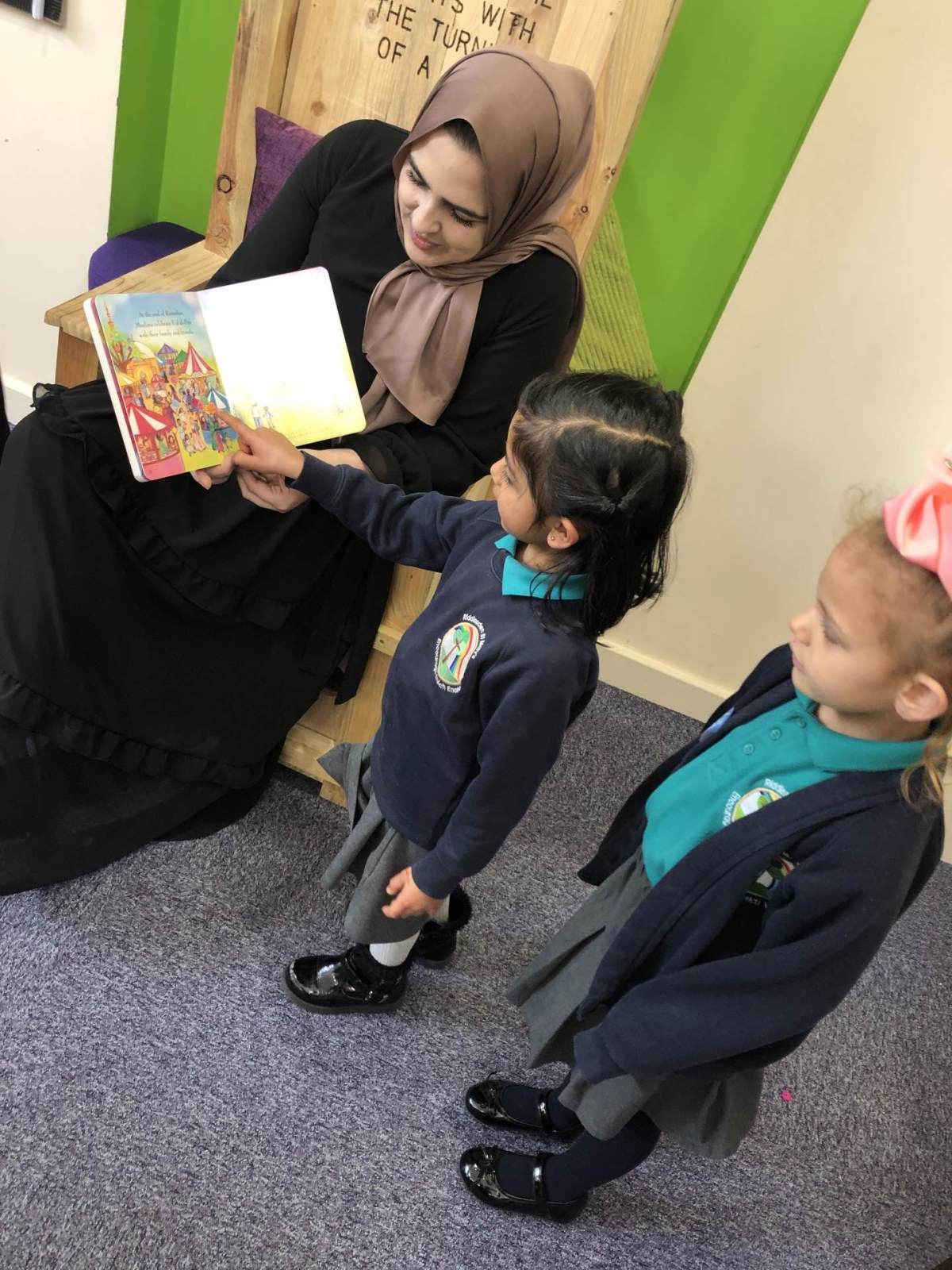 If you want to find out more about children's author Sara, you can visit her website. https://www.sarakhanauthor.com/