Our Spring Term Journey
Check back to see what we get up to this half term!
Spring 1
This half term we are learning the story Whatever Next! and finding out all about space.
Click here to watch a video of the story Whatever Next!
Reception have had lots of fun learning all about Space - we have had a visit from the Planetarium and went on our own space journey through the planets. We have researched the different planets and written our own space facts. We also learnt a planet song all about the solar system.
In Maths we learnt about weight and finding out if objects were heavier or lighter. Baby Bear set us lots of missions to find out how many moon rocks different objects in the classroom weighed. We also started to learn how to add two groups of objects together.
We have learnt the story Whatever Next! and have been using props and puppets to retell the story. We also learnt a song based on the story.
In phonics we have continued learning our letter sounds and have been focusing on reading and writing words and sentences. We really enjoyed writing in glitter trays practising our letter formation.
Chinese New Year
We celebrated Chinese New Year in Reception, we watched a video about a little girl celebrating Chinese New Year we then tried some Chinese food and listened to Chinese music. Once we had finished the food some children chose to try some Chinese dancing. We also had lots of activities linked to Chinese New Year - making dragons, writing Chinese numbers, collecting and sorting yellow and red pom poms.
Exploring the snow!
We were very excited to see the snow - we went out in our wellies to crunch and scrunch the snow under our feet and see our footprints. We also enjoyed feeling the snow in our hands; we used words such as freezing, soft, cold, wet and crunchy to describe the snow.
Maths
In Maths we have been learning to recognise our numbers to 20. We have also been learning to add two single digit numbers. You can make your own number flashcards here.
Baby bear set us some challenges in Maths. We had to weigh different objects to see if he could take them to the moon with him. If they were heavier than the moon rock he couldn't take them as the rocket would be too heavy to fly. We recorded our results in a table.
Spring 2 - Superheroes
This half term we are learning the story Supertato. You can watch the video of the story here.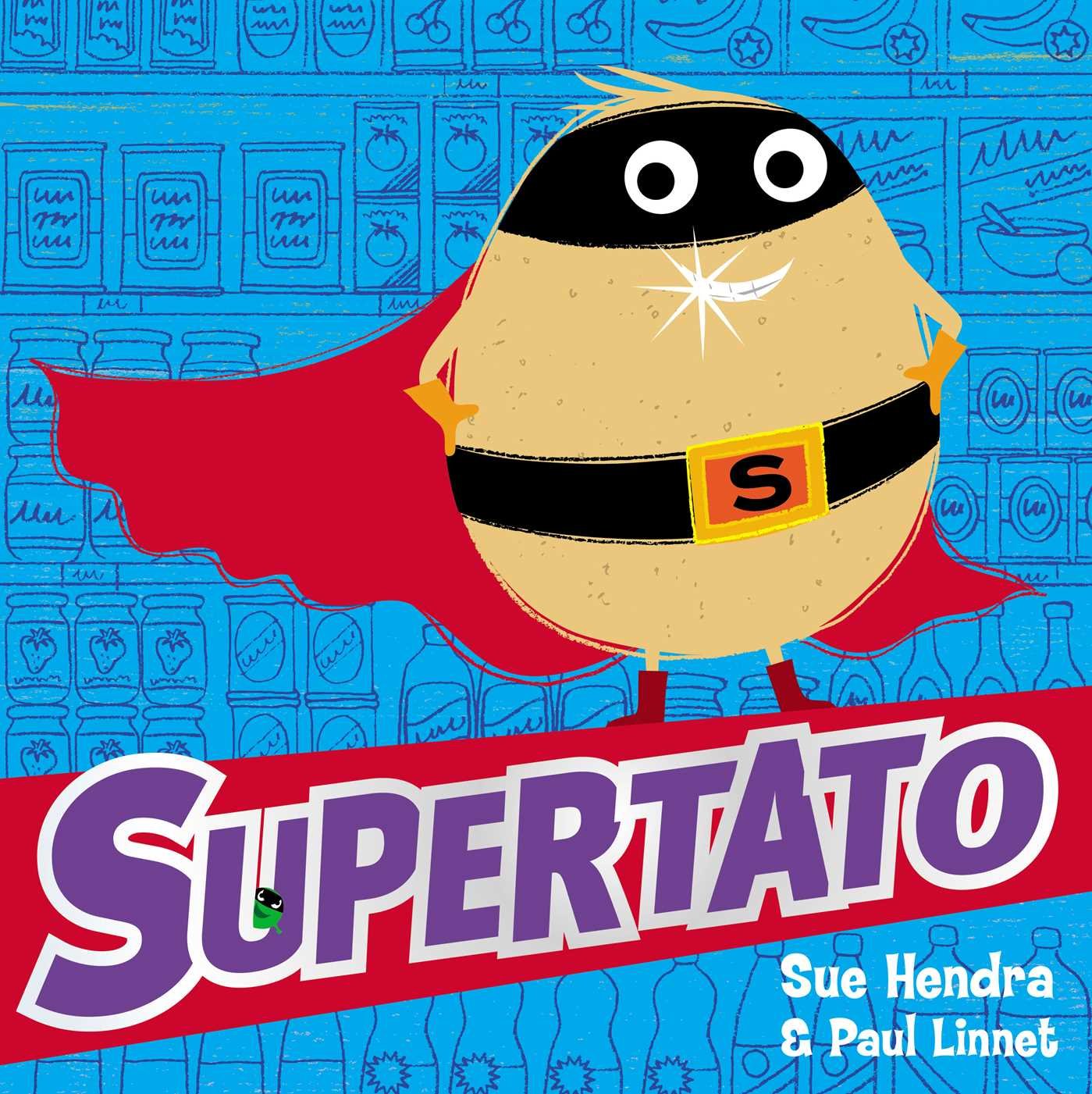 We started our topic learning about Real Life Superheroes; police officers, firefighters, doctors, teachers etc. We thought about how they help us as well as who helps us at home. We decided our family helps us lots, especially our mums and dads! Can you think of anybody else who helps you?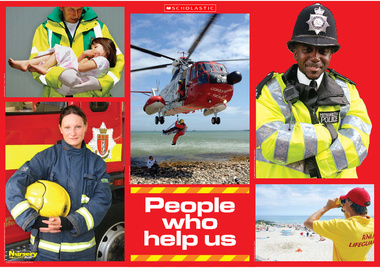 Our classrooms have been transformed into a Superhero Den with Superhero Headquarters and Superhero Writing Areas. We have been having lots of fun dressing up and saving the day!
Pancake Day
To celebrate pancake day we made pancakes. We watched Mrs White mix the ingredients and cook the pancake in a frying pan. We had to be very careful as the pan got hot! We then got to taste a pancake; we could have chocolate, syrup or sugar and lemon on our pancake. Chocolate was definitely the favourite!
World Book Week 2019!
This week for World Book Day we are having a whole week of reading activities around the topic of magic. The focus book for this week is Box of Tricks by Katie Cleminson
In the story the little girls finds a magic box and she magics lots of exciting things from inside her box including a polar bear! We thought about what we would do if we have a magic box. Where would you go? What would you like to pull out of your magic box? In Literacy we have been writing our own magic spells and in the discovery area we mixed up our own magic potions!
On Thursday a magician visited school. He suprised us with some amazing tricks in the school hall. Our favourite was when he made the ring reappear with a puff of fire! the children were amazed.
On Friday we dressed up as lots of magical creatures and book characters.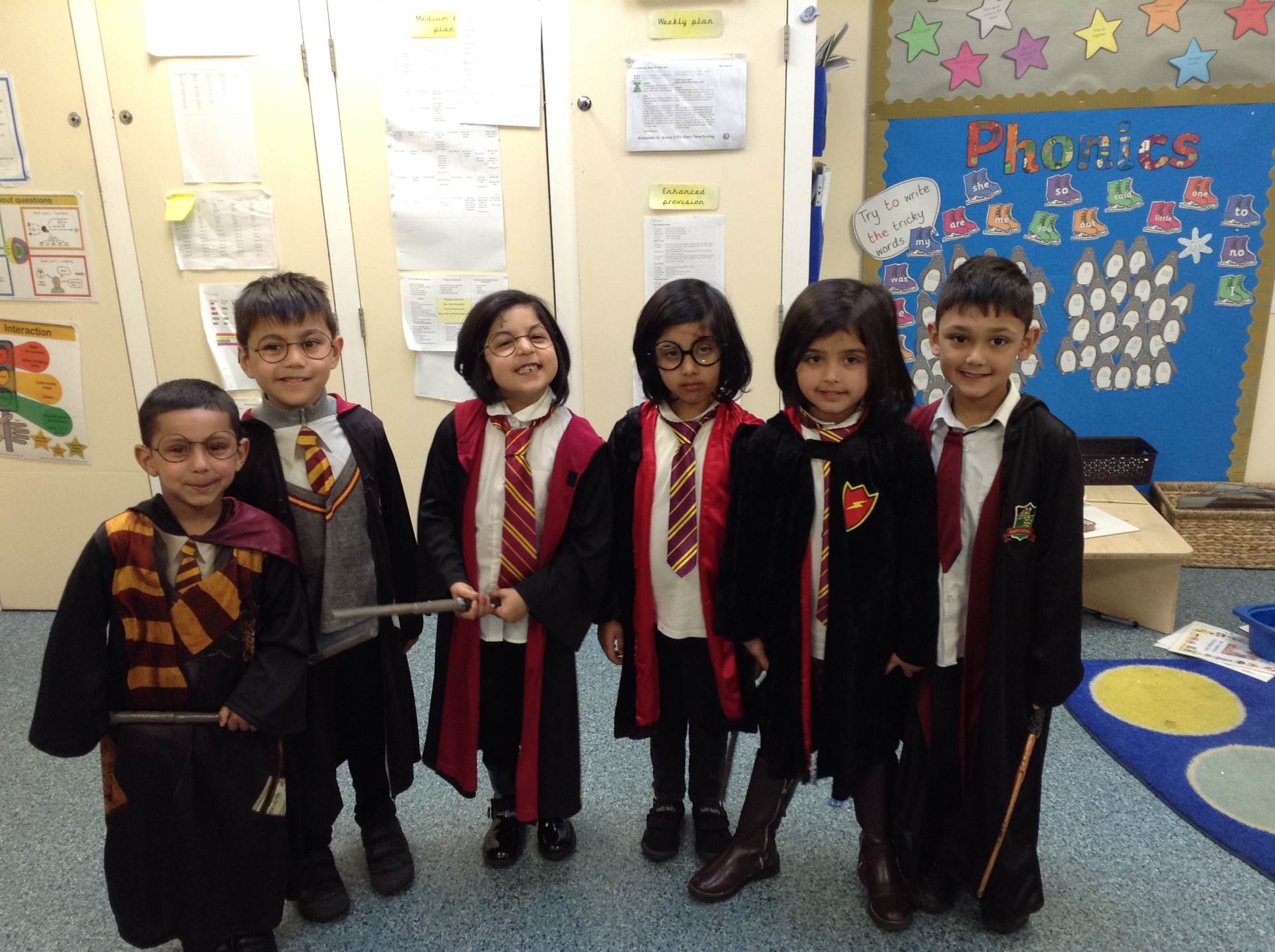 Supertato!
This week we began learning the story, Supertato. We have enjoyed using actions to use alongside the story. We wrote character descriptions and speech bubbles for Supertato and the Evil Pea.
Vegetable Soup
We collected leeks from the school allotment and made leek and potato soup. We had to be very careful using the shard knives and peelers. We then used a hand blender to blend the soup and make it smooth. We all tasted the soup - some of us thought it was delicious but some of us didn't like it.
Road Safety
Reception have been learning about how to stay safe on the way to school. We discussed how to stay safe inside the car; sitting in our car seat and wearing our seat belt. We then read a story called Ted's Tumble about a bear who was not wearing a seat belt. We also shared ways to stay safe when we are walking to school. It is important to walk on the path and watch out for cars! We learnt a new song that taught us how to stay safe when crossing the road. "Stop. Look. Listen. Think." Mason and Maymunah modelled how to cross the road safely; looking for cars, listening for cars and holding an adults hand.