Our Spring Term Journey
Spring One
This half term our story is Lost and Found by Oliver Jeffers. Using this story, we will learn lots about animals, countries, oceans and winter weather.
Literacy
To predict what might happen in the story we searched for clues hidden within the ice. The ice was so slippery and our hands were FREEZING but we found the clues we needed to predict our story.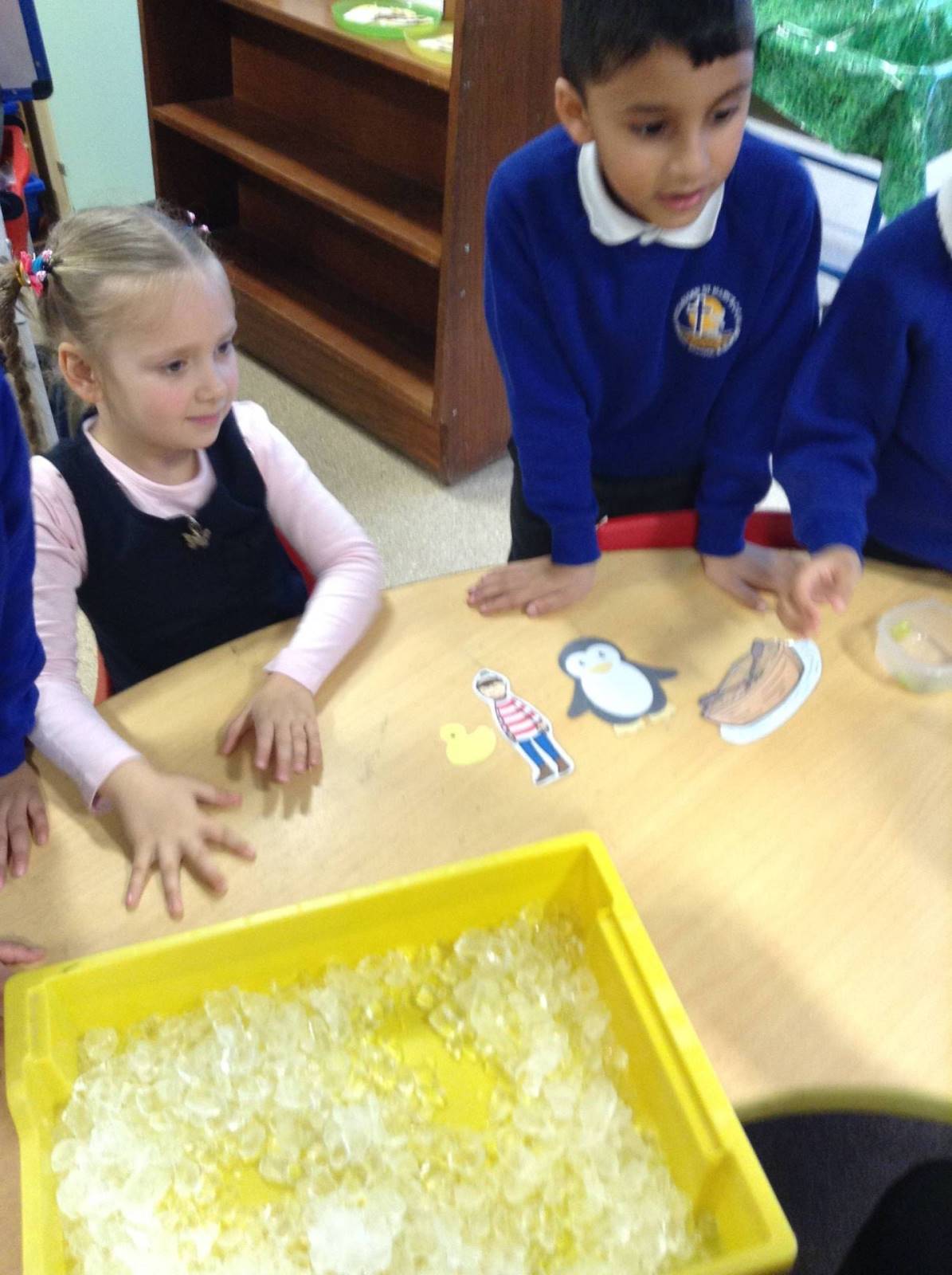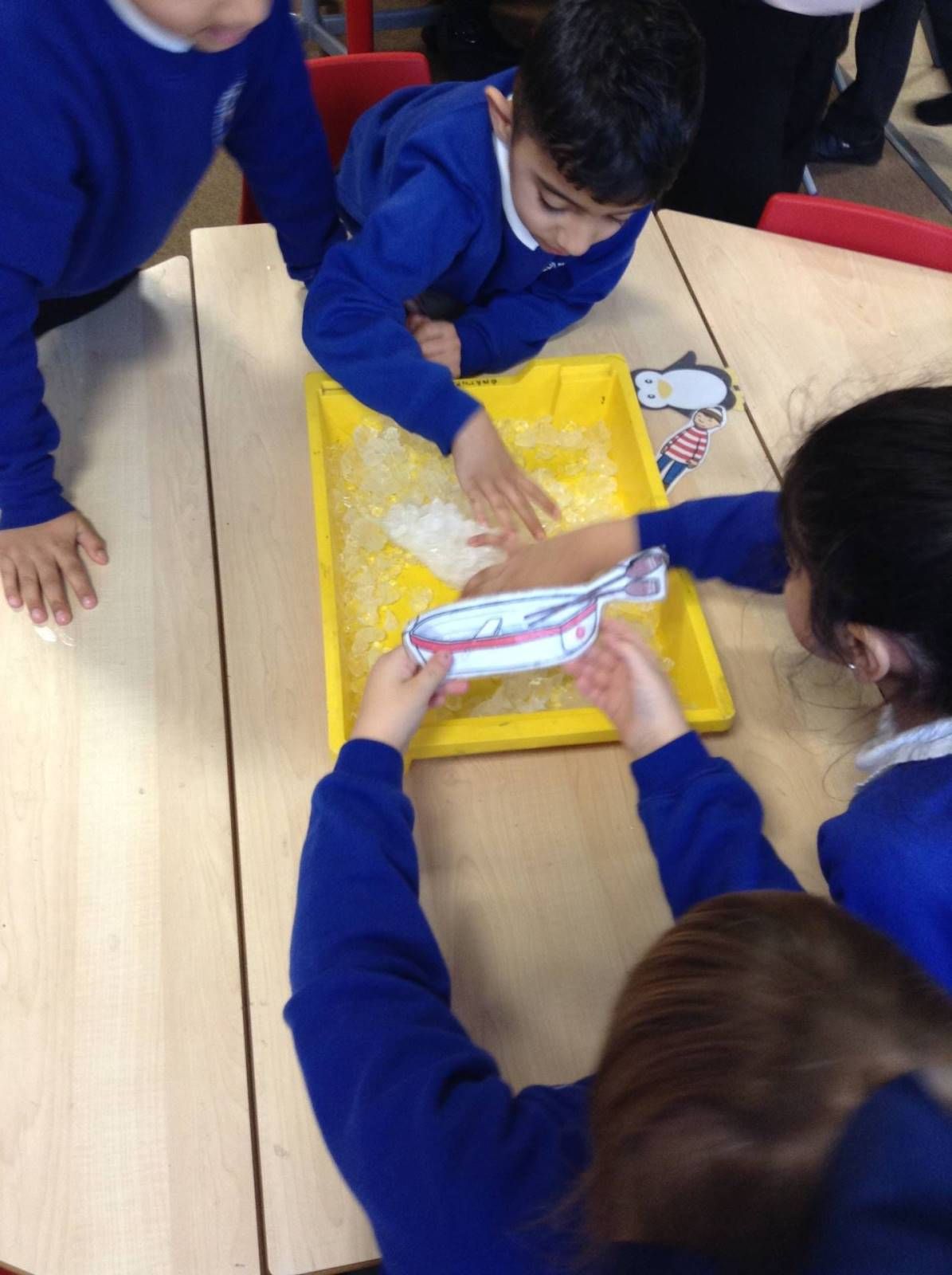 Not only have we been predicting, we have also been writing our very own lost and found stories. We have been focusing on our sentence rules and adding in LOTS of wow words linked to our topic e.g. The South Pole is bitterly cold.
Topic and Science
Lost and Found has inspired us to do many things - we have learnt all about our native birds with Joel. We have worked together to make nests, identify and name common British birds, listened to a song inspired by birds and drew pictures and finally created some origami birds which are flying across our classroom.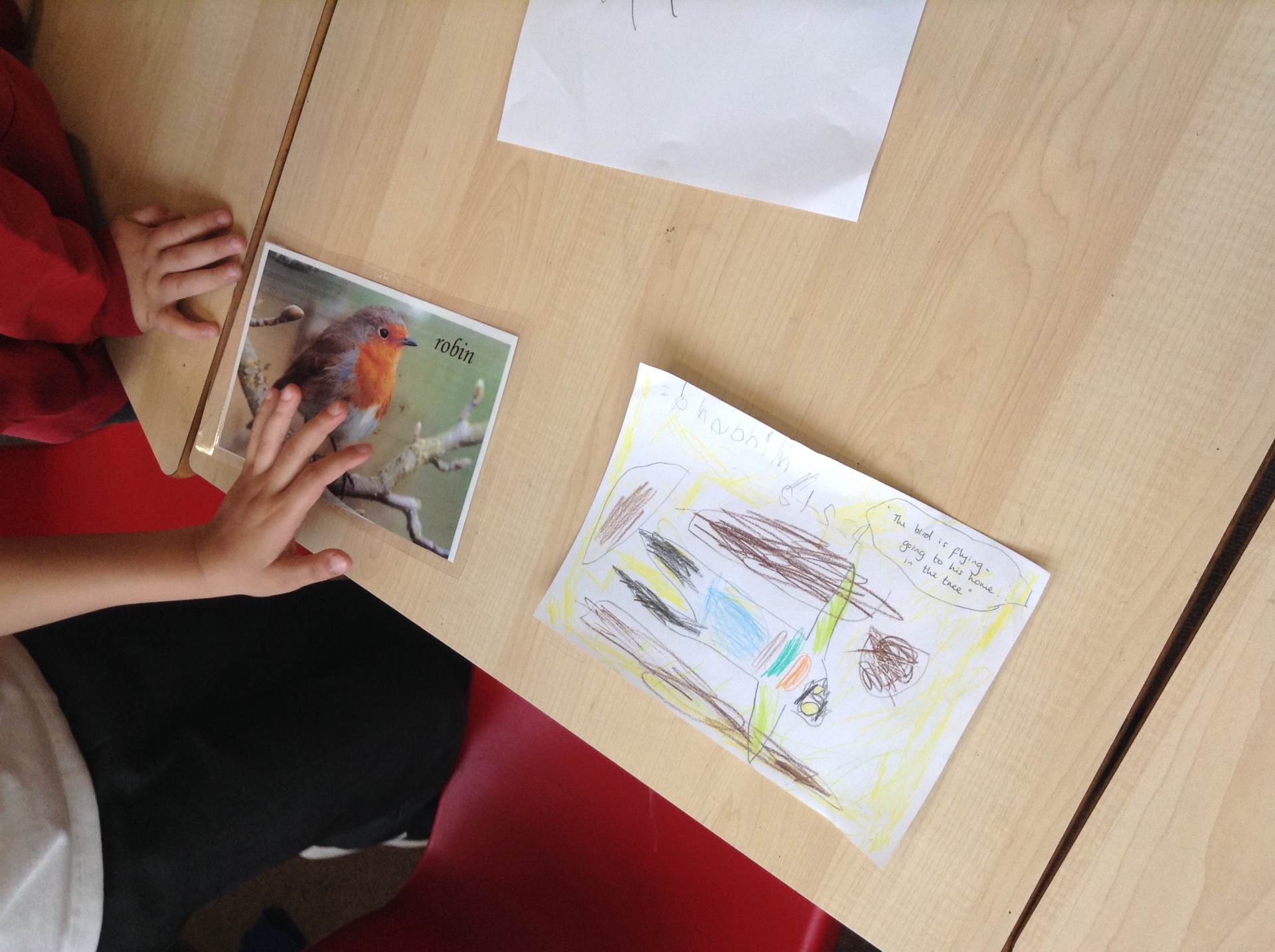 A special bird featured in our story, and although it is not native we thought it was such a unique and resilient animal that we had to discover more. To hook us in we learnt to walk and move just like a penguin. We waddled, we slid on our tummies, we huddled together to stay warm and we protected our eggs from the icy floor below our feet.
We were lucky enough for the weather to set the scene for our topic and science - we had a lovely snowy day! It gave us a glimpse into the extreme climates the penguins live in.
Spring Two
This half term our story is Meerkat Mail by Emily Gravett. Using this story, we will learn lots about animals (mammals) and their diet (herbivore, carnivore or omnivore), hot climates, oceans and all about where WE live (learning our home address).
Literacy
To kick start our new topic we were able to explore the desert sands! We predicted using clues which were hidden in sand and even used sand to create our very own meerkats.