Our Spring Term Journey
Spring 2
English - The Baker's Boy and The Great Fire of London
This half term our focus text is The Baker's Boy and the Great Fire of London. This story is based on the real life events from 1666. This story has allowed us to learn about a real life event and compare London in the 1666 to 2022.
Maths - Statistics, measurement and geometry.
We have been working on tally charts, block diagrams and keys to help us work out data. We used our 2s, 5s and 10 times tables to problem solve. We have moved onto geometry (shape) and have looked at 2D and 3D shapes. We know that 2D shapes are flat and 3D shapes are more realistic for objects around the world.
Science - Materials and their uses
We are digging deep into different types of materials, including where they come from, how they are made and what their uses are. We have already created a tally chart for different types of materials that are in our classroom. We have been able to use our shape knowledge to support us.
Topic - How did the Great Fire of London start?
We are focusing on the real event from 1666. We are thinking about materials that are flammable and how the fire was able to spread so rapidly. We have used re-created imagery to support our learning to get us familiar with how things have changed in London from 1666 to 2022.
R.E - Why is Easter important for Christians?
We have looked at the Easter Story, we understand that this story is extremely important to Christians. We looked at clues including, chocolate, lambs, bunnies and hot cross buns to remind us of the 'new life' message in the bible.
Computing -
RSE - Be Happy Be Healthy
This half term we are focusing on being happy and healthy. This includes making good choices, being a 'go getter'
Spring 1
English - Leaf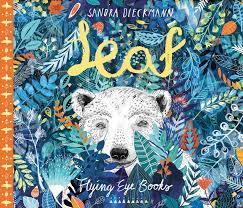 This half term we are focusing on the story Leaf. This story is about a polar bear that is washed up into a wild wood. The polar bear is trying to fly home but other animals are fleeing from him. The story has allowed us to learn different vocabulary such as; drifted, fleeing, melting and overgrown. We have immersed ourselves in the story and used our reading skills to retrieve and infer from the text. We are learning all the skills to write a letter from Leaf to his family back home in the Arctic.
Maths - Multiplication and Division
We have finished our money unit in maths and have moved onto multiplication and division. So far we have identified equal and unequal groups. We are working hard on our times tables and are digging deeper into understanding the multiplication symbol 'x'.
Topic - Where on Earth did Leaf come from?
This half term we are learning about the 7 continents and the 5 oceans. We are learning the song below, we love it and think it is really catchy. We are learning about the equator and discussing why polar bears live at the top of the world. We have been using out knowledge to compare England to the Arctic.
Science - Plants
In science we have been learning all about germination. We have done a taste test with different herbs to decide what fruit or vegetable family they come from. We are conducting an experiment to understand what plants need to grow. We have a variety of different seeds in different conditions and we will be keeping an update on their progress.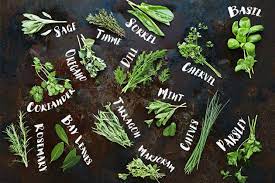 R.E - What do Christians believe God is like?
We have been learning about different parables from the bible that allow us to understand what Christians think God is like. God is seen as forgiving, loving, kind and helpful. We have learnt about our new school story The Good Samaritan. We often refer to this story throughout our learning and see whether our actions are similar to the good samaritans.
Computing - Spreadsheets
This half term on Purple Mash we have been learning how to use spreadsheets effectively. We know how to use columns and rows, and have moved further into changing cell colour and inputting data.
RSE - Goals
This half term we have looked into new years resolutions. Some of us have decided to; eat less chocolate or do more to help around the house. We have identified our differences in the class and dug deeper into our different strengths. We have also looked into what a good team player looks like, we have linked this to Tom Daley (our value person this half term). Tom Daley shows courage everyday, he is resilient in his training and works with other divers to get results.