Our Spring Term Journey
English and Topic
Spring 1
We have been exploring the book 'Stone Age Boy'. So far this half term we have been learning the story off by heart using the 'talk for writing' actions. We have been using the book to write for different purposes, exploring the prehistoric beasts that lived during this time and we have innovated the story by choosing one of the prehistoric beasts to add into the story. we really enjoyed doing this.
In topic we have been creating time lines of the Stone Age so we can see how long ago it happened, we have been learning all about the tools and weapons they had and used and we have designed our own. After we had designed them we went into the woods and collected the different materials that we were going to use to create them.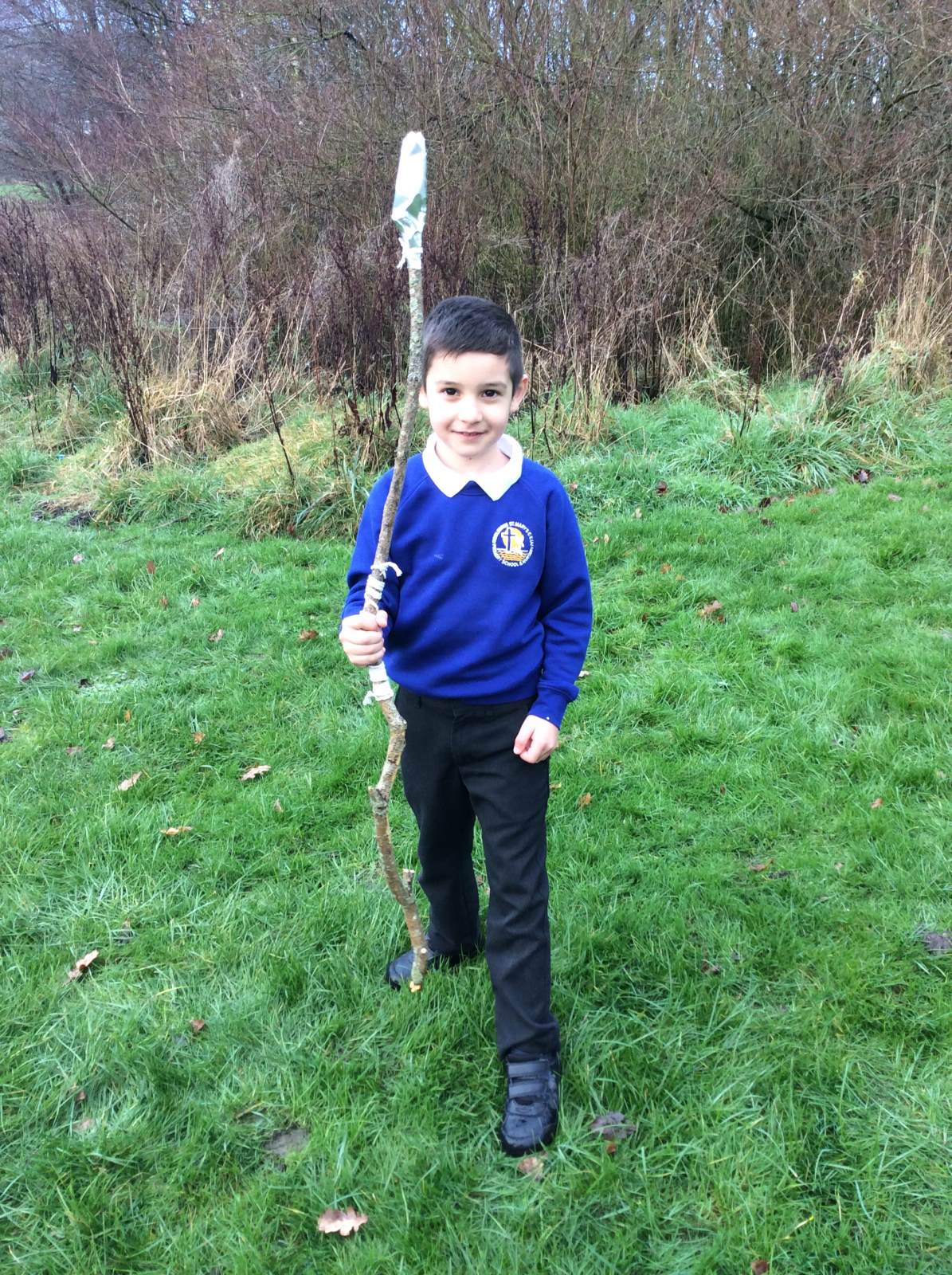 As well as making Stone Age weapons we have also been making our own caves within a shoe box. We designed what we would like them to look like including cave paintings/drawings. We have started them but not quite finished them yet, but here are some pictures so far of what we have done.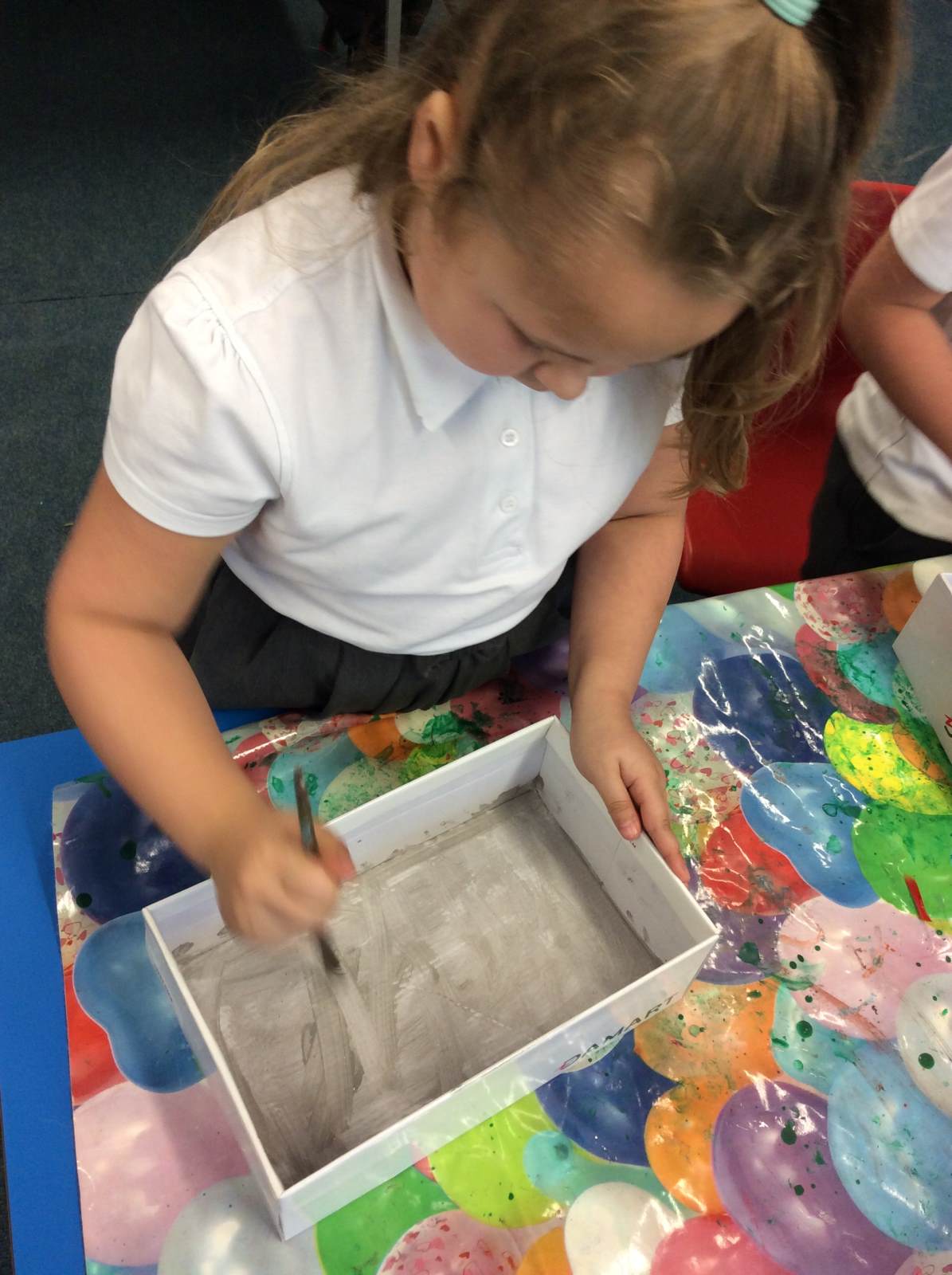 We have been learning songs all about the Stone Age, and as well as singing these we introduced musical instruments so we can perform the songs with drums as well as using our bodies as percussion instruments.
Maths
In maths this term we have been exploring division, measurement - money, fractions and statistics. We are going to cover measurement - length/height and perimeter.
As well as this children will also get the chance to go on 'Mathletics' and 'Times Table Rockstars' to practise skills and subjects we have already covered.
Something I would like children to become confident with this term is their times table recall facts.
Reading
We are really focusing on reading this term, we are beginning to introduce 3 reading lessons a week which will all focus on different aspects of 'VIPERS', this will help us to understand how to answer questions and where to find the answer in the text. We are going to be using a range of text genres so that we are confident with answering questions on every type of text fiction or non-fiction.
Please try and read with your child at least 3 times a week at home as this is something that will help them with their confidence in reading and answering questions.
We have had a storyteller in this half term who really captured our imaginations. She put on her magic story telling cloak and started to tell us the story of 'Baba Yaga'. We really enjoyed this and we even got the chance to put the cloak on ourselves and re-tell the story. This was a lot of fun! After we had re-told the story we then drew a picture of our favourite part of the story.
What to expect in Spring 2...
To finish the topic off we are going to have a Stone Age day, so we can make and taste the food they ate and use tools to sew and make the food.
We are going to continue to learn about light in science as well as learning about living things and their habitats.