Our Spring Term Journey
Spring 1
Linking schools
This half term we have met up with our Linking School - Sandal Primary - for the first time! The children were both nervous and excited but got on extremely well with the other school and made lots of new friends.
The children were paired with a child from the other school and did activities in both Kala Sangam and Bradford Cathedral. In Kala Sangam, the children had lots of different speaking and listening challenges. Then, in the cathedral, the children completed a shield for them and their partner.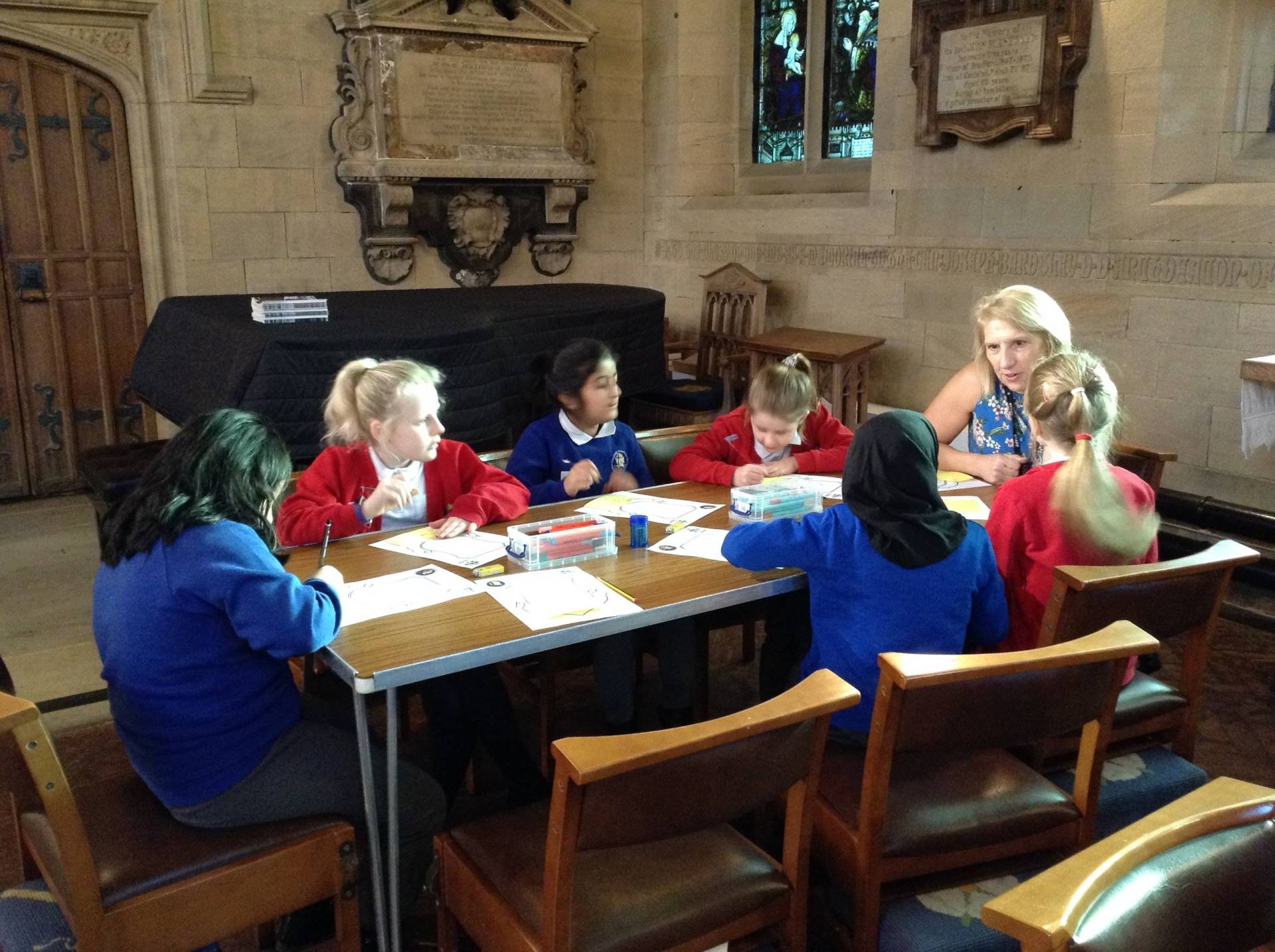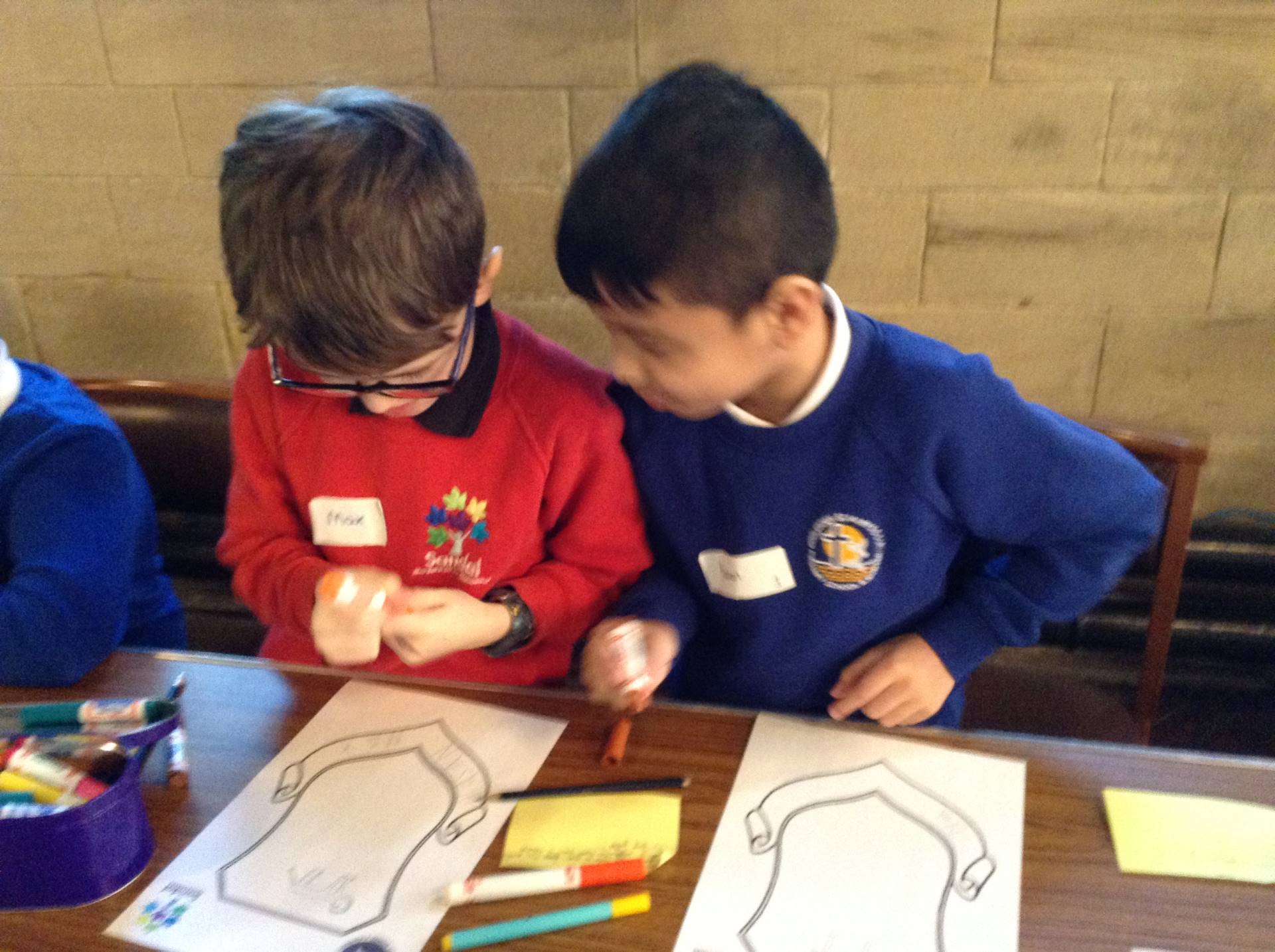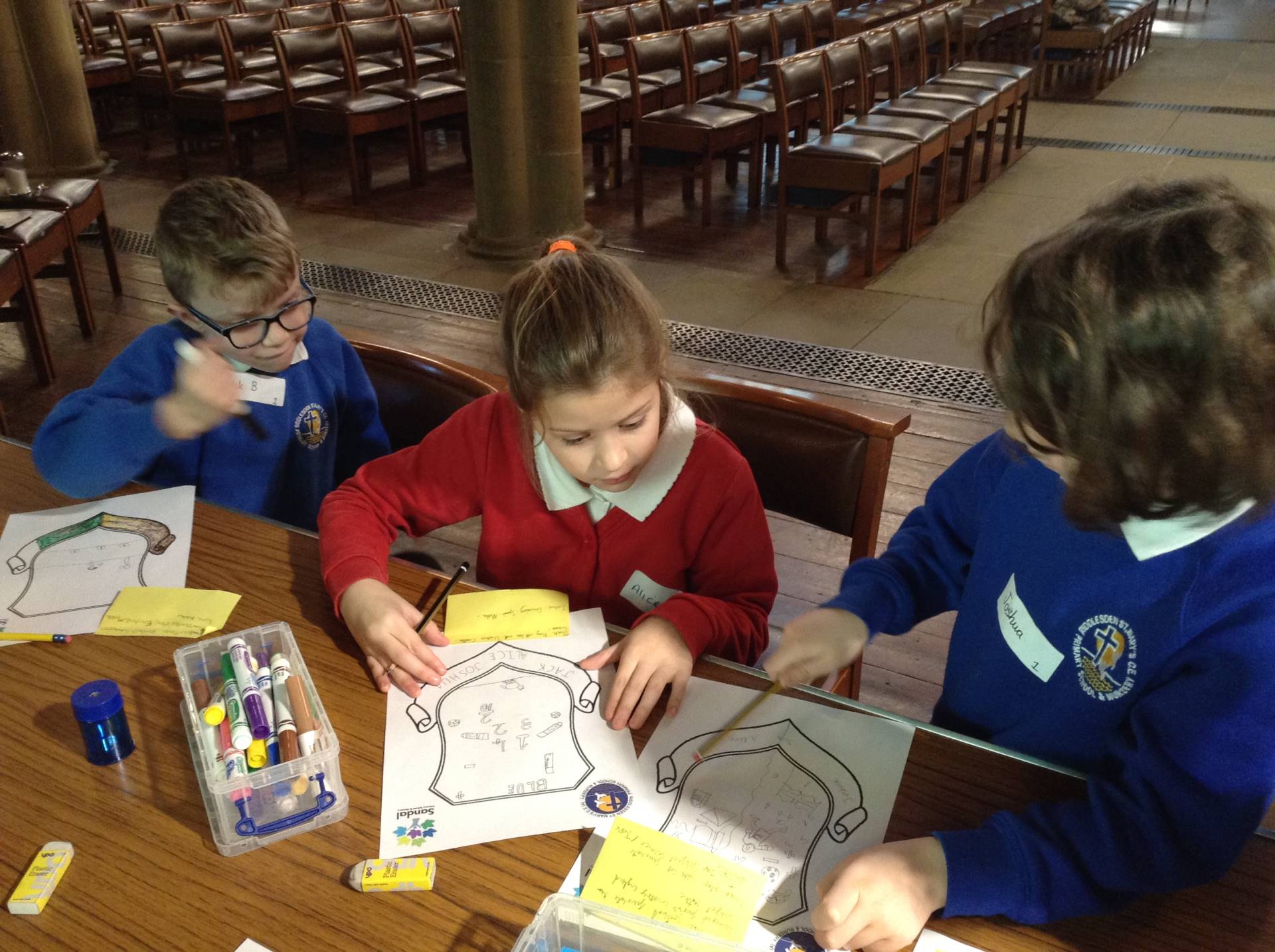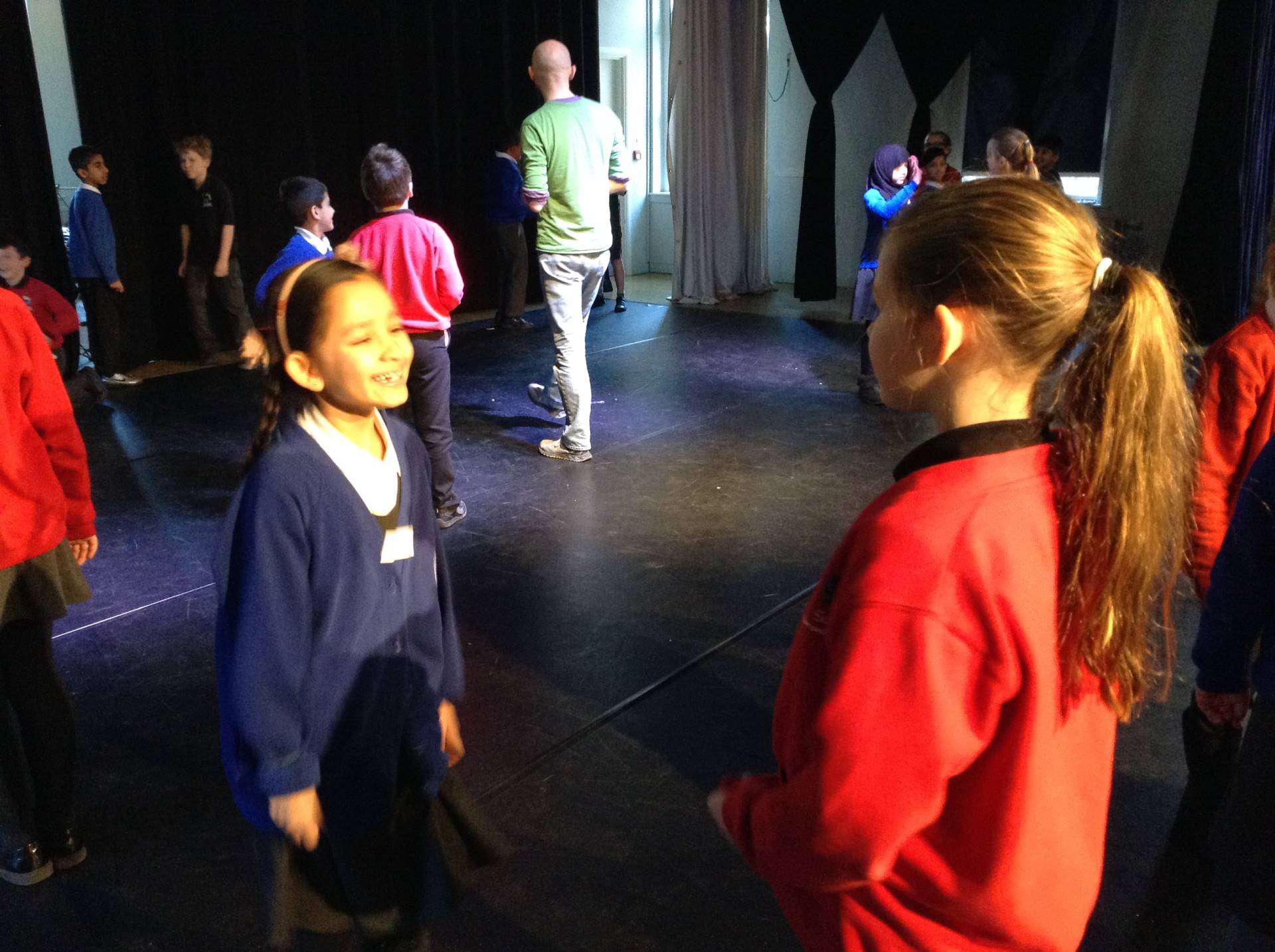 We also has lots of fun during our Victorian Day, where we had a full day of Victorian schooling! We dressed like Victorians, and even followed their school rules - they are very different to what life is like in year 4 at St Mary's. Miss Elstub and Miss Gini were evil teachers for the day and made the children copy out their times tables using chalk in their right hand.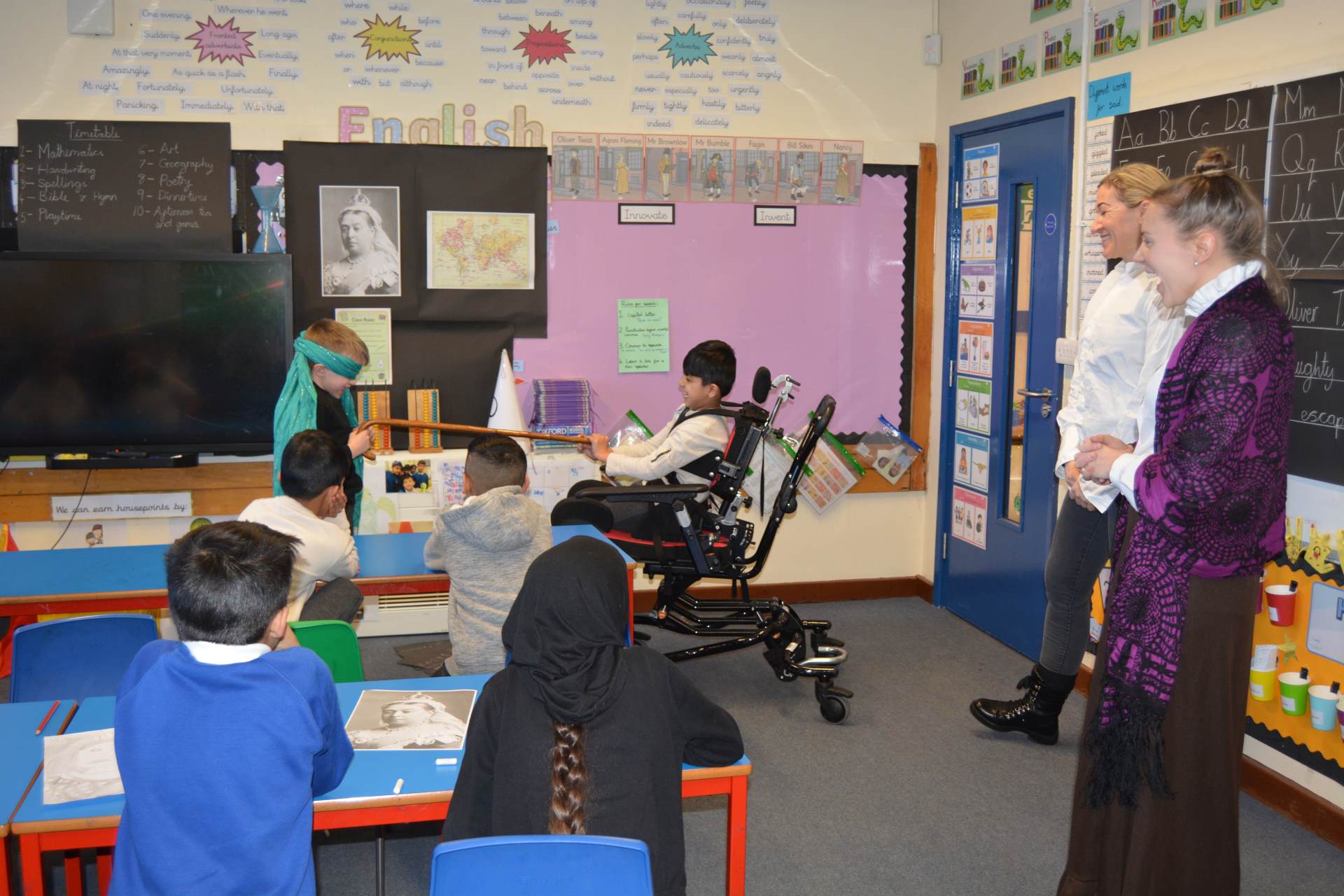 Year 4 have also had a blast playing with Victorian toys make by our very own Mr Bruce! The children said the toys were incredible and they preferred them to their consoles.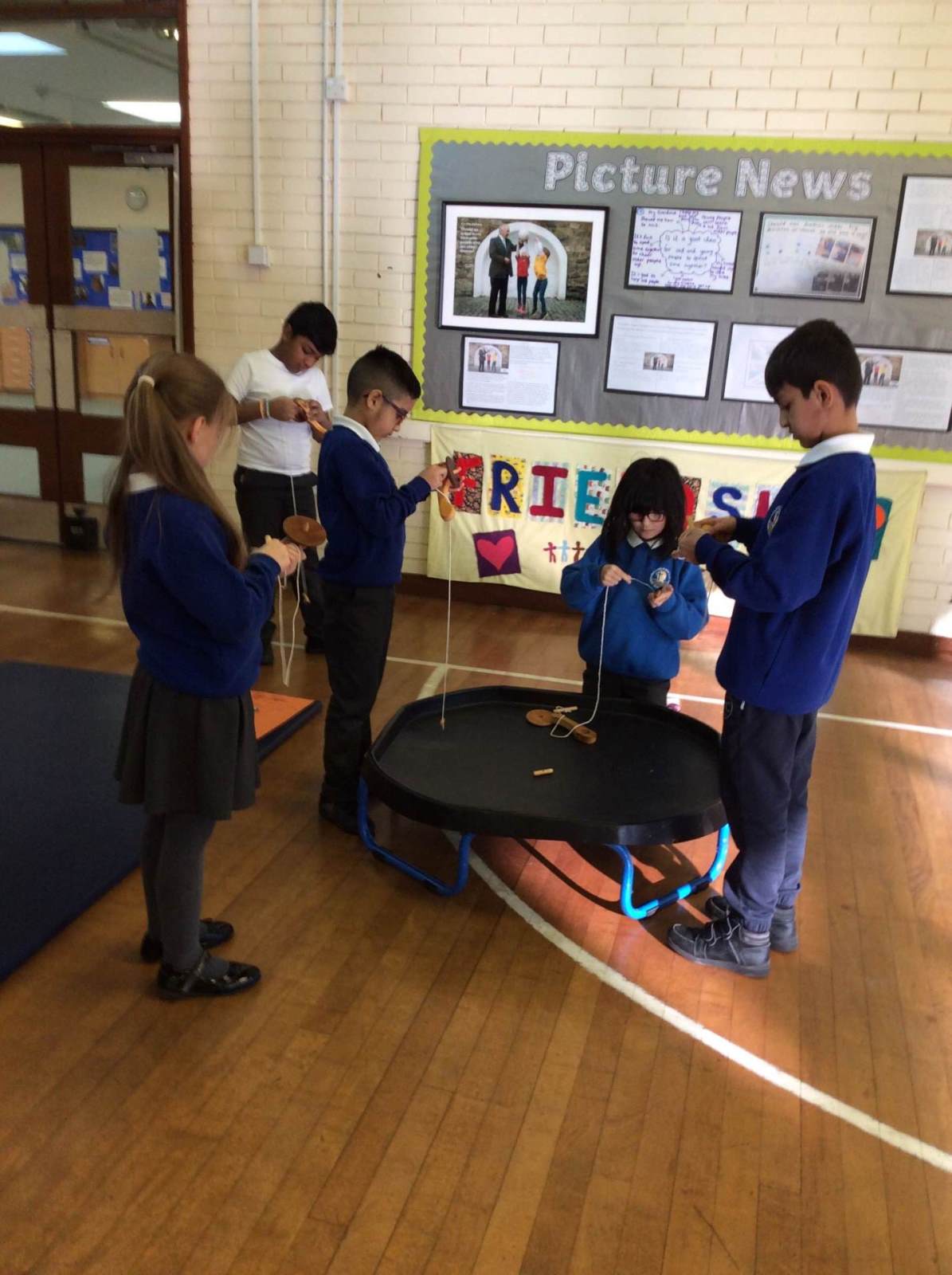 We have even tasted typical food from a Victorian workhouse - gruel! We made our own and we all tasted it. Most of the children would definitely not want to eat like a Victorian!
Spring 2
This term we had magic week, we had the privilege of working with Paul Cookson the poet. We were able to listen to Paul perform - which had us in stitches! After that we discussed poetry and learnt that "it's not always your first poem that is the best, it's the best words in the right order."
As a class we wrote a poem that described a magical creature. We followed the structure of 'number, colour, description and body' followed by 'four ing words.' Then in the afternoon we got the opportunity to perform to the rest of the school!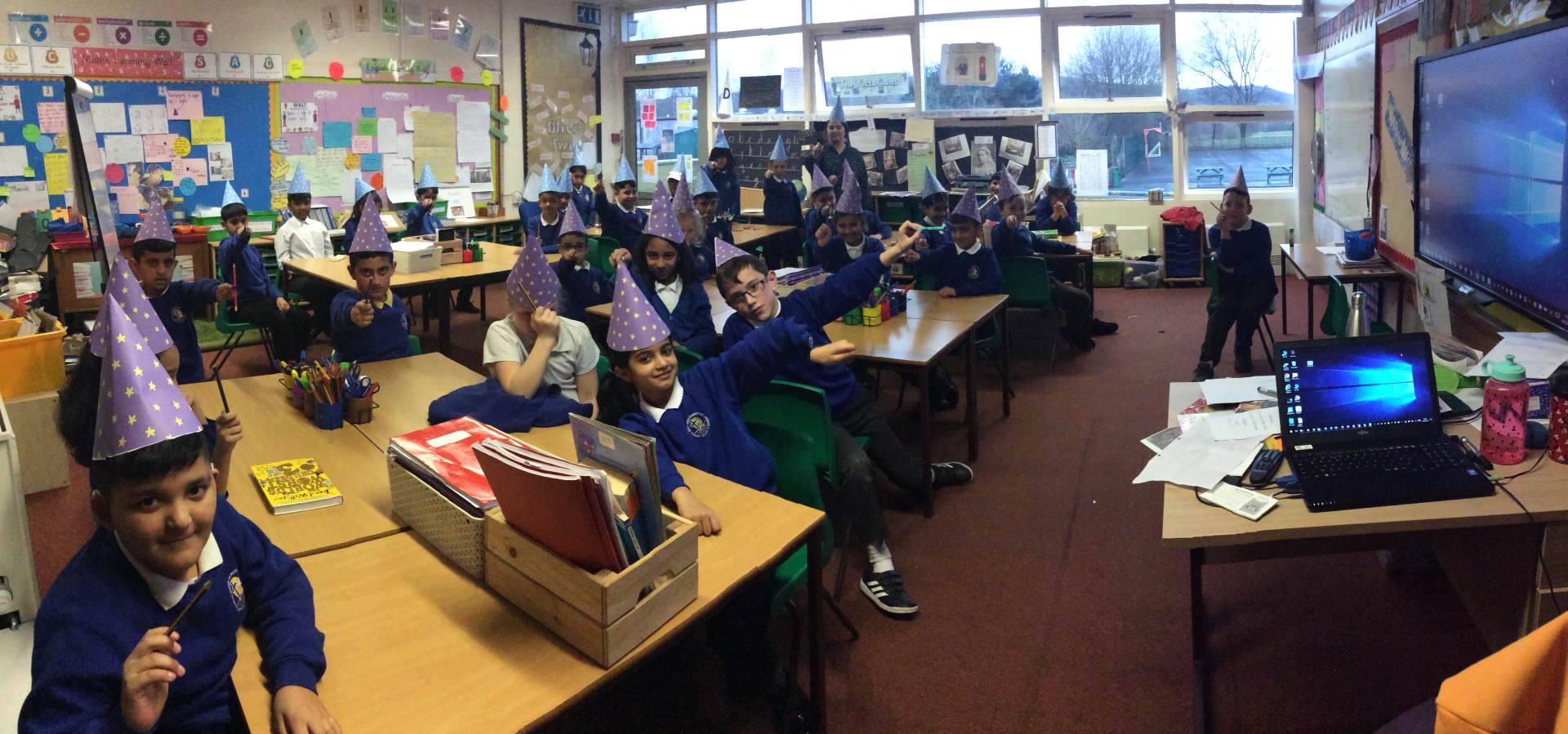 In science we did a magical experiment. We used milk, food colouring and fairy liquid to create an illusion affect. We thought about what 'The Place Between' might look like whilst watching the reaction take place.
We have also started a new unit in Maths - fractions! We have been thinking about pizza and Victoria sponge cake to help us with our fraction knowledge. We have put our knowledge to the test and thought about real life scenarios.