Our Summer 1 Journey
Eid
After learning about what Ramadan means for those who observe it last half term we were excited to share how we had celebrated Eid. Those of us who did not celebrate Eid wished our friends 'Eid Mubarak' and listened carefully.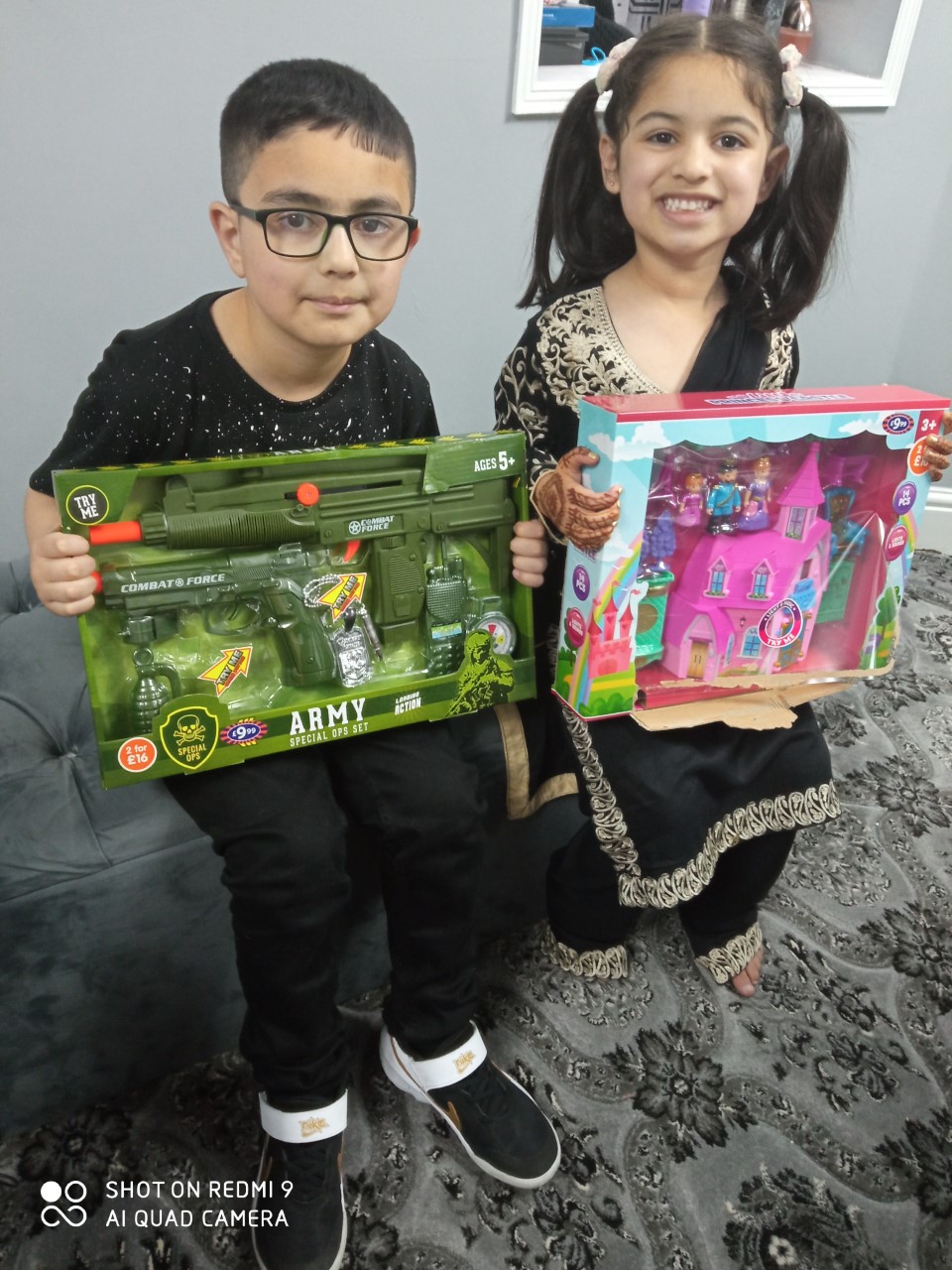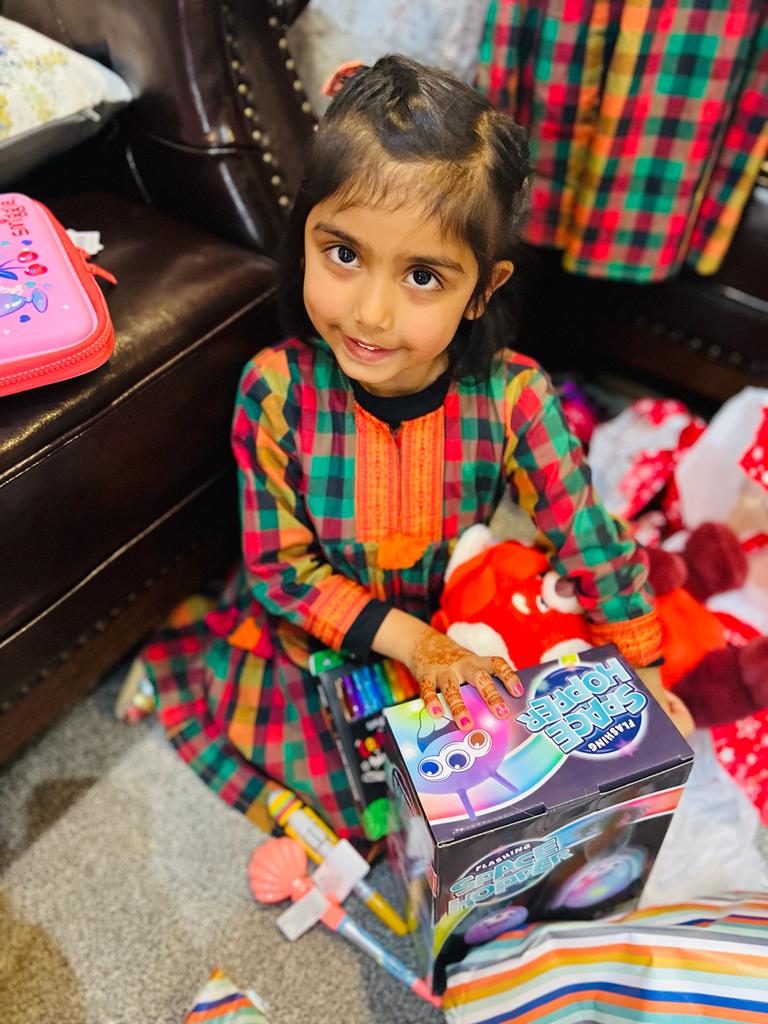 I went to my Hala's house for Eid, I had a new dress.
I put my new shalwar kameez on and my brother had the same.
We had balloons in the house and had a party. My mum put mehndi on.
Tadpoles and Caterpillars
We were so excited to find out we would be taking care of our very own tadpoles and caterpillars. We watched some videos to help us understand what would happen to them and learnt the new word 'metamorphosis' which is when the insect changes to an adult form.
We are looking forward to watching our tadpoles and catterpillars change!
We needed to find out how to care for them properly, we used some books to help us with this. We have learnt about how to feed tadpoles and how to carefully clean out their tank. Our tadpoles love to ear cucumber and juicy worms!!!
Tadpole's Promise
Listen to Miss Watmough read our focus book for this half term.
Tadpoles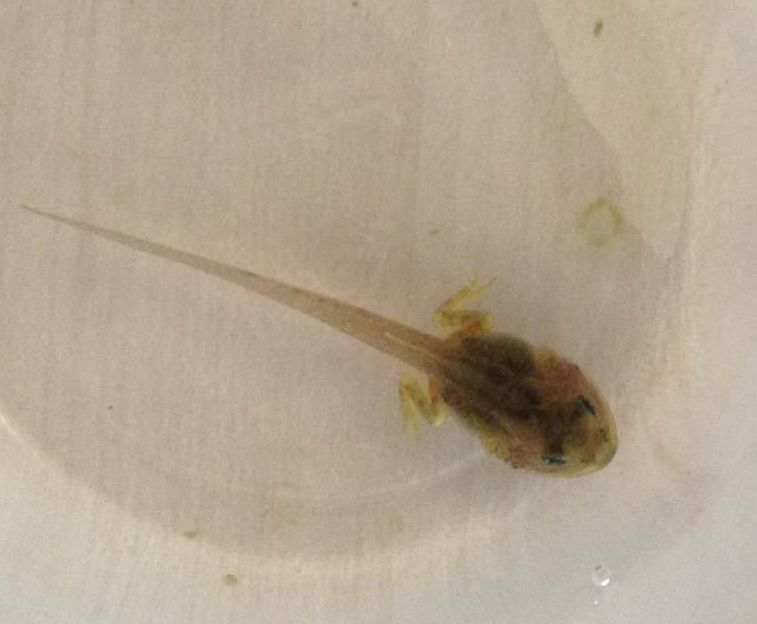 The tadpoles are starting to turn into froglets. We have noticed that lots of the tadpoles have grown two legs.
Caterpillars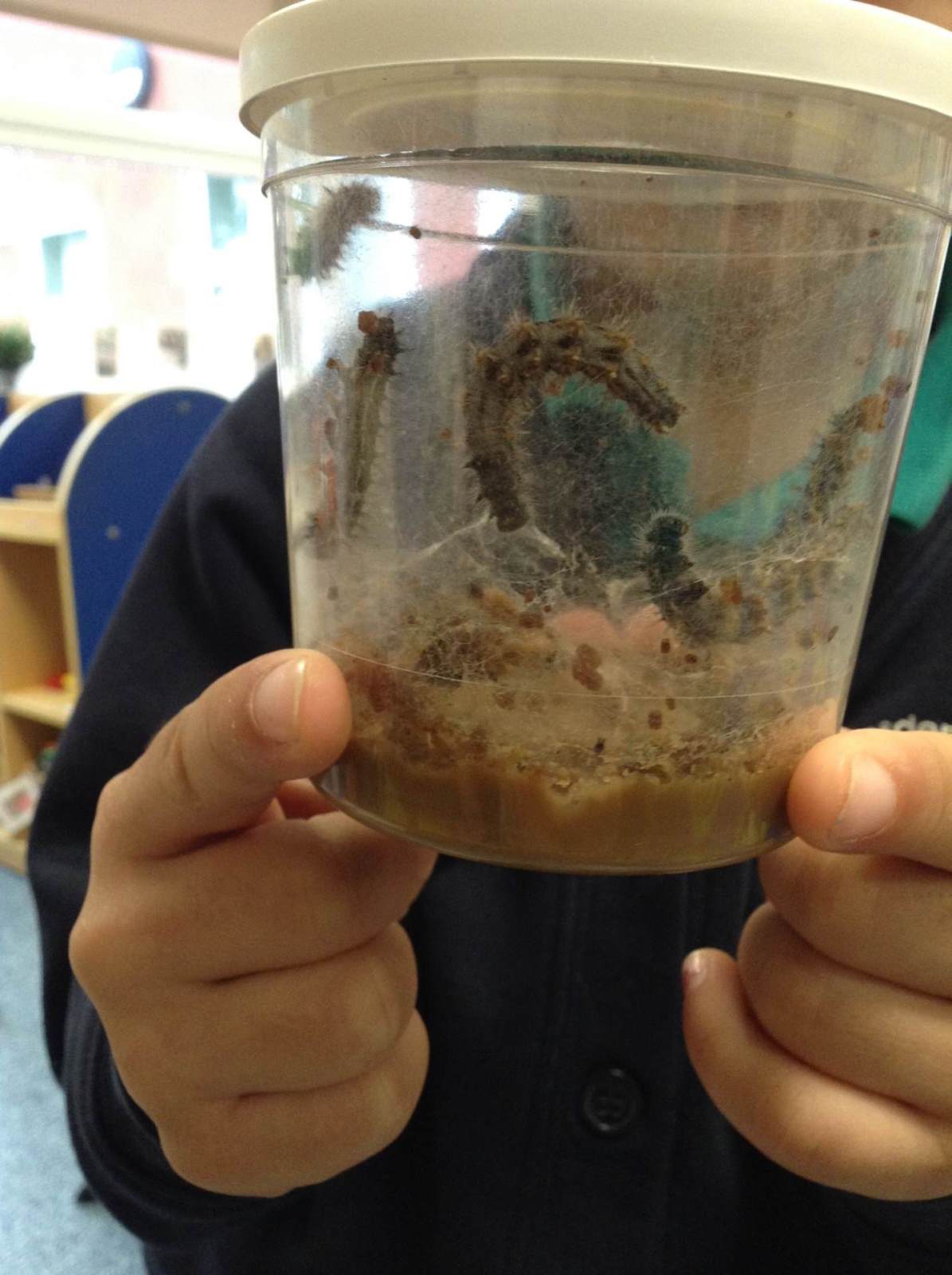 The caterpillars have grown! They are long and hairy.
The caterpillars are eating all the food. They will turn into butterflies soon.
The caterpillars are turning into a chrysalis.
More coming soon!
Minibeasts
We have been learning about lots of different minibeasts. We love minibeast hunting outside!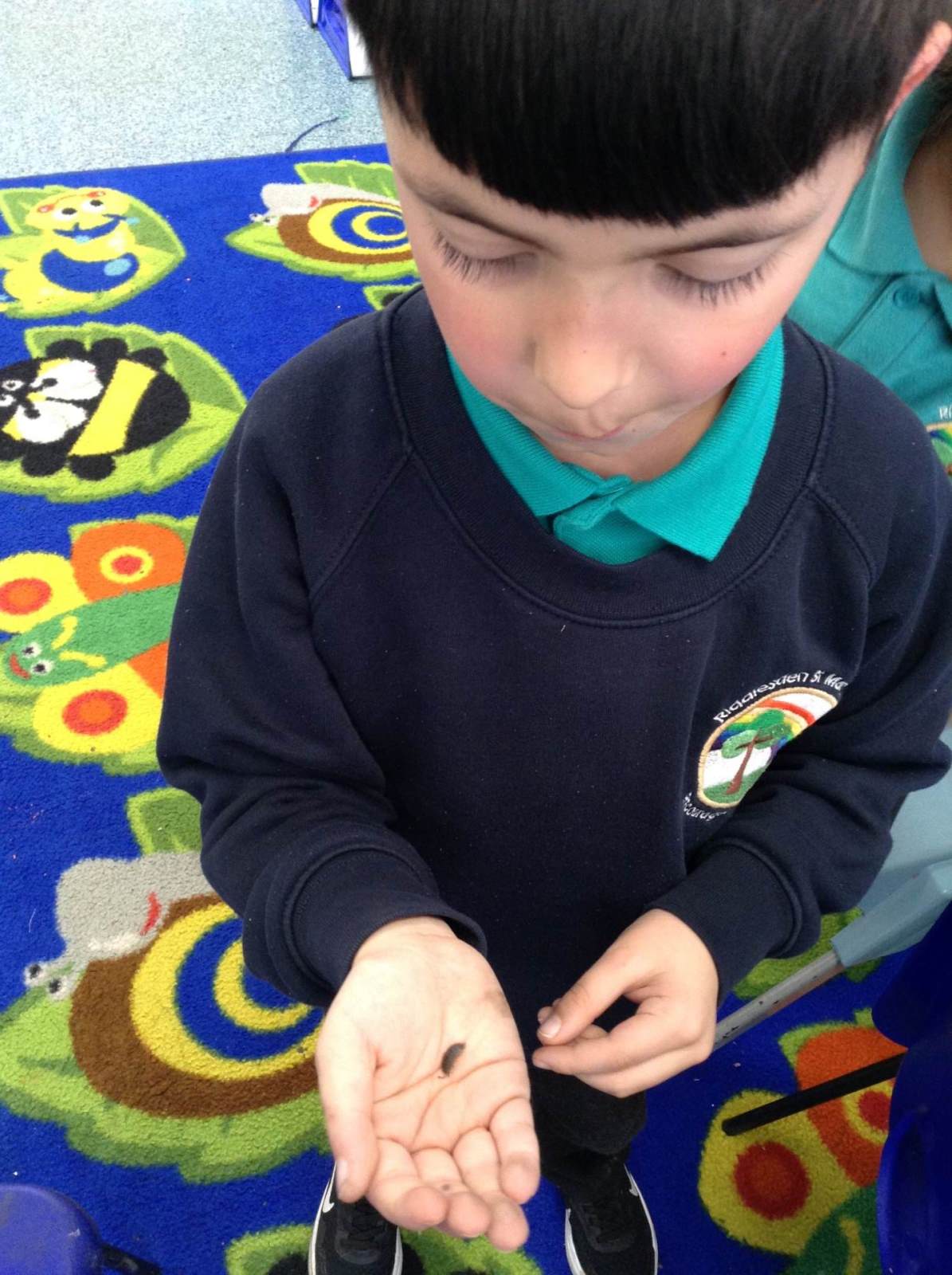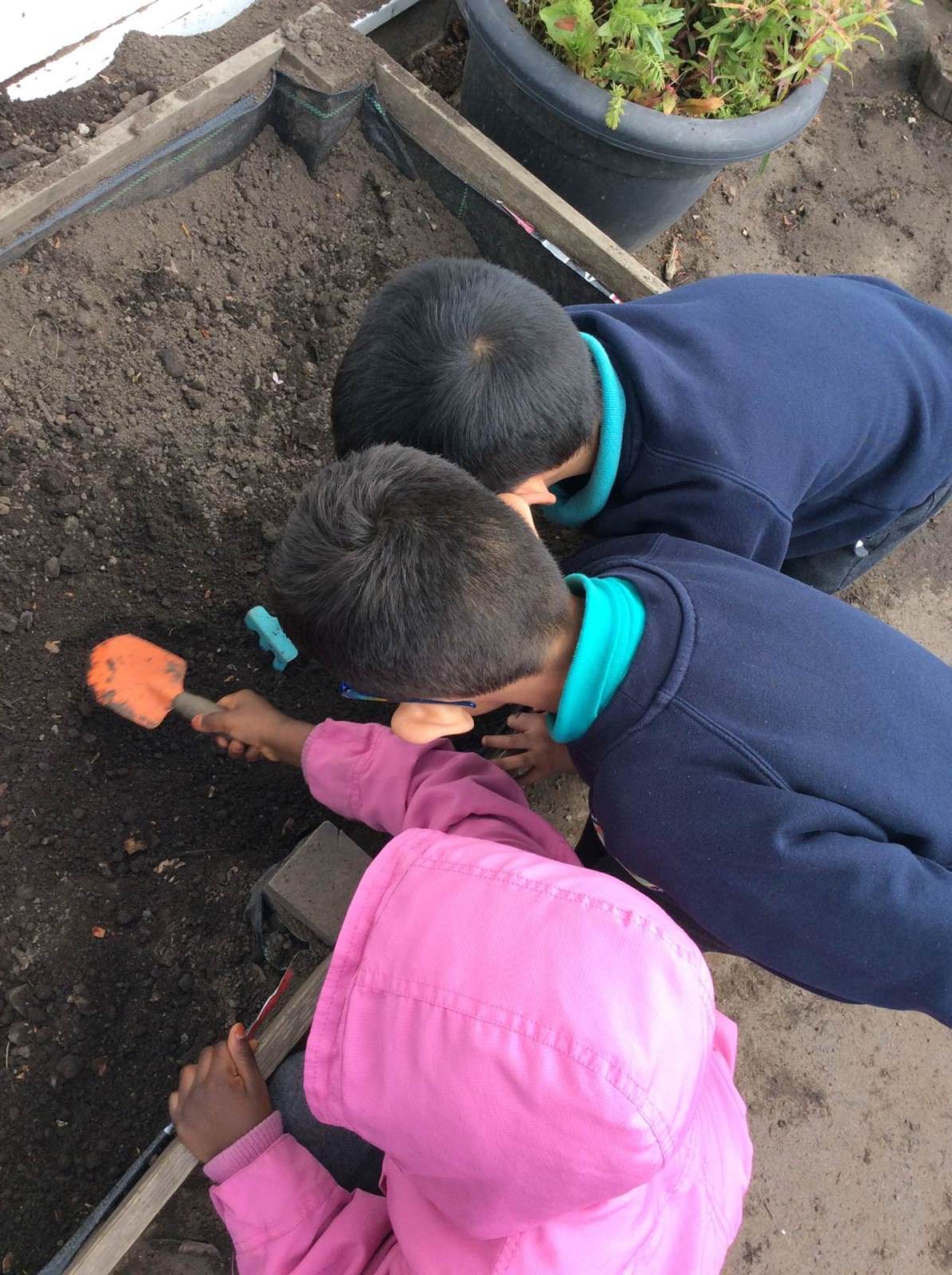 Our Wonderful World
We have been learning a story from the Bible called 'The Beginning'. Christians believe this is how the world started, we shared what we liked about the world and thought about the things we can do to help look after our wonderful world. We used some props to help us tell the special story.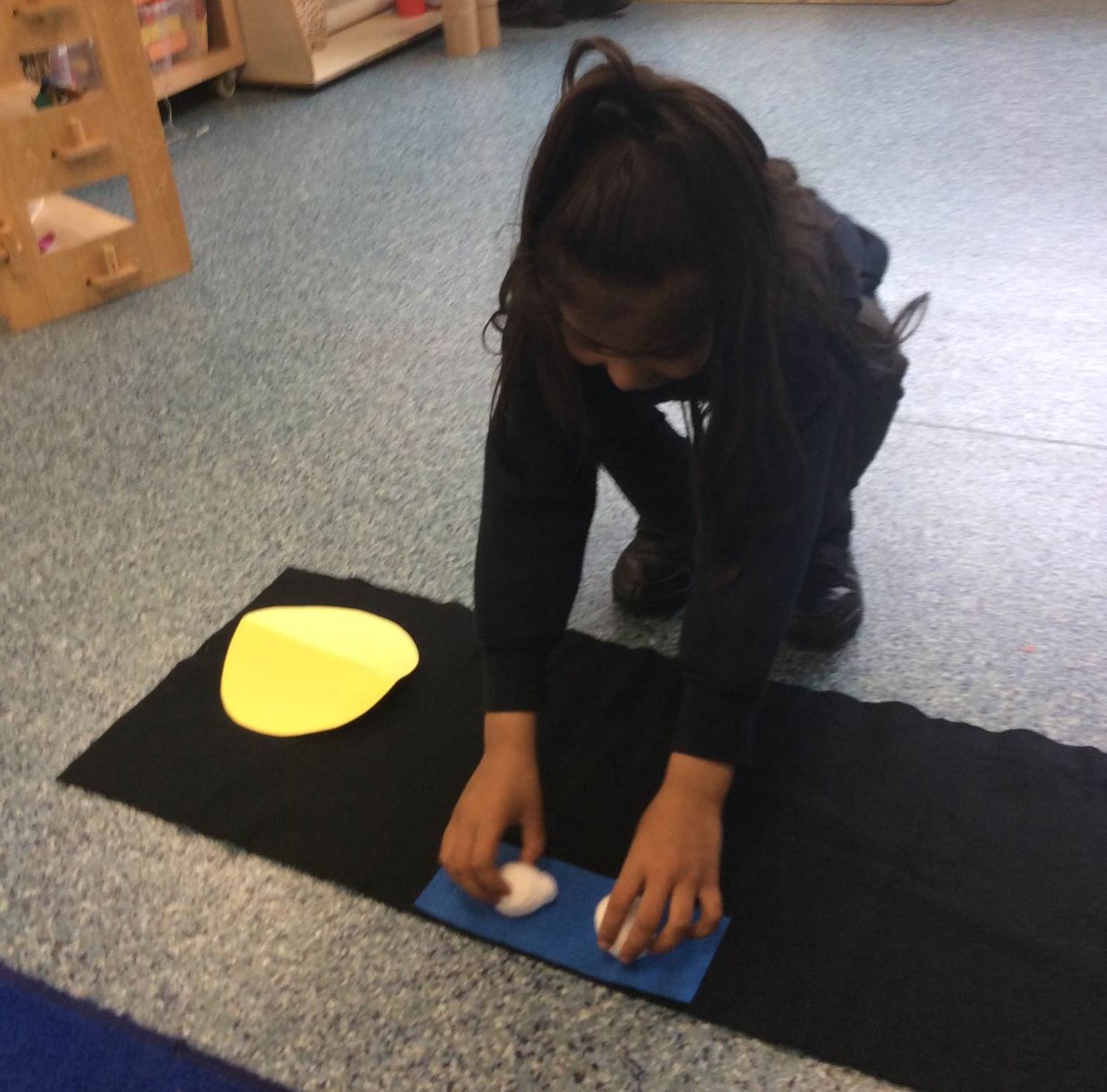 We have been painting and drawing pictures of our wonderful world.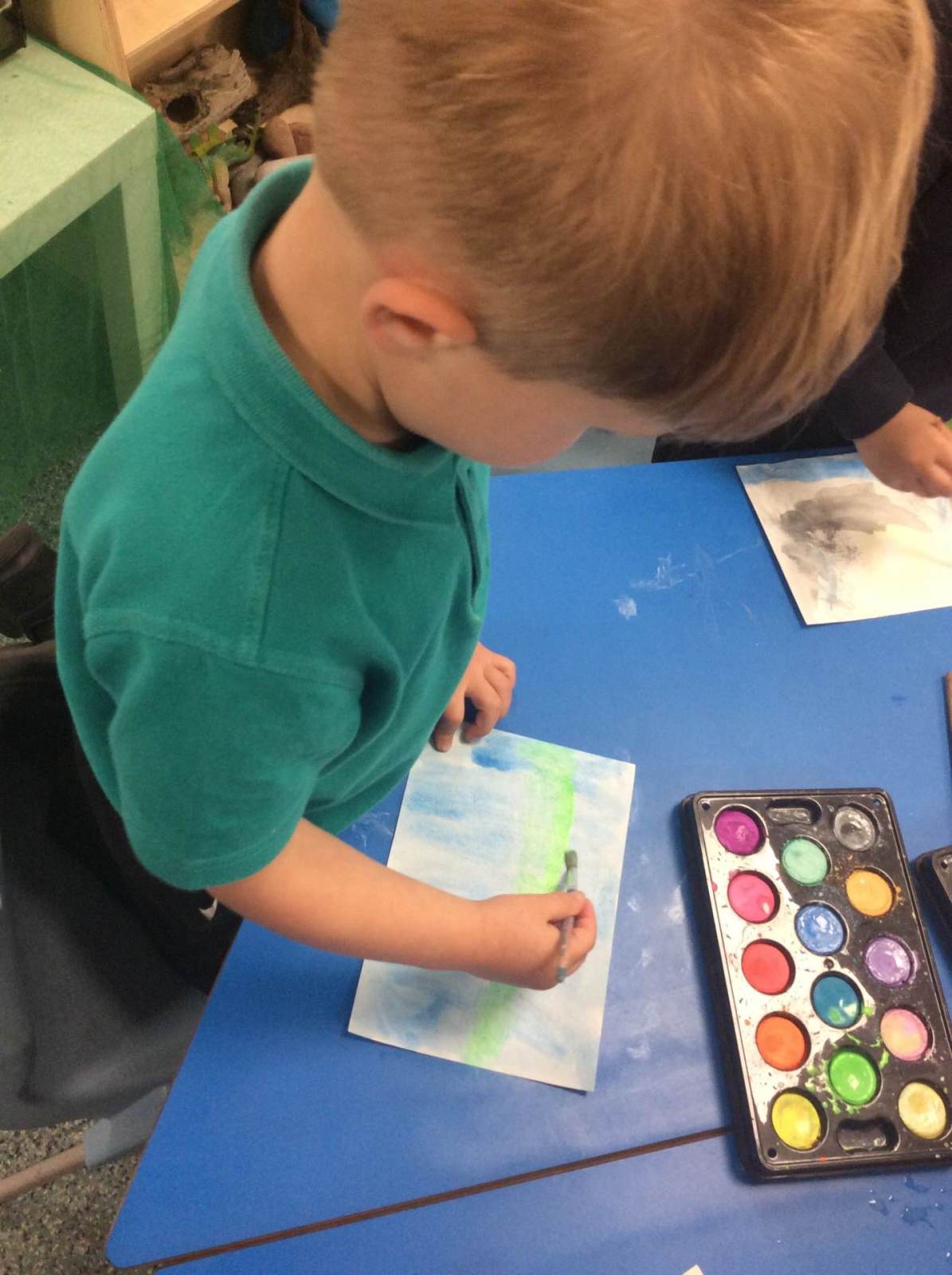 We have been joining in with the song 'He's got the Whole World in His Hands.'
Forest Adventure
This half term in our Forest Adventure sessions we have been making bird feeders. Joel helped us learn about how to spot and name different birds and we had a go at drawing them.
Maths Skills
This half term we are working hard on consolidating our Maths skills we have learnt over the year.
The videos below will help with this.
Count to 20
Number Bonds to 10
Subitising