Our Autumn 1 Journey
Autumn 1 topic web and 10 things to do
Nursery have really enjoyed exploring their new learning environment. Getting busy in the different areas of provision - both inside and outside as well as making new friends. Here are some photos of us:
Our first week in Nursery 2022
Owl Babies
This half term our focus text is Owl Babies.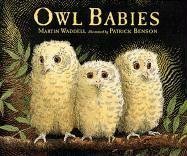 We have learnt that ivy is a plant. Bill, one of the Owl Babies, sits on a bit of old ivy. We have been using hole punchers to make holes in ivy leaves.
We have been painting with sticks.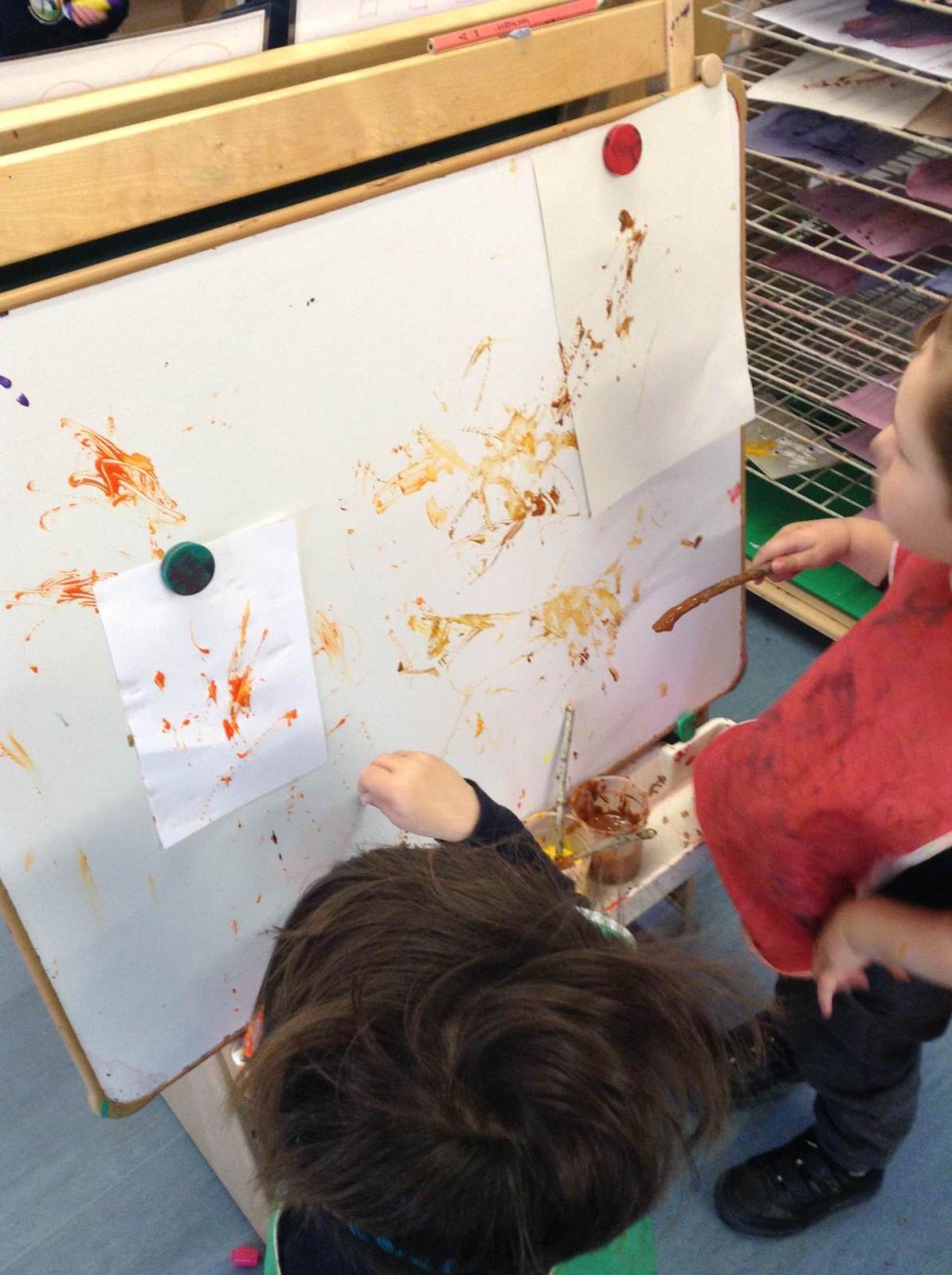 We have been making owl pictures using feathers, sticks, leaves and googly eyes.
Pumpkins and squash!
We have loved exploring the pumpkins and squash on our Autumn tray. We have been drawing the pumpkins and comparing the size of them.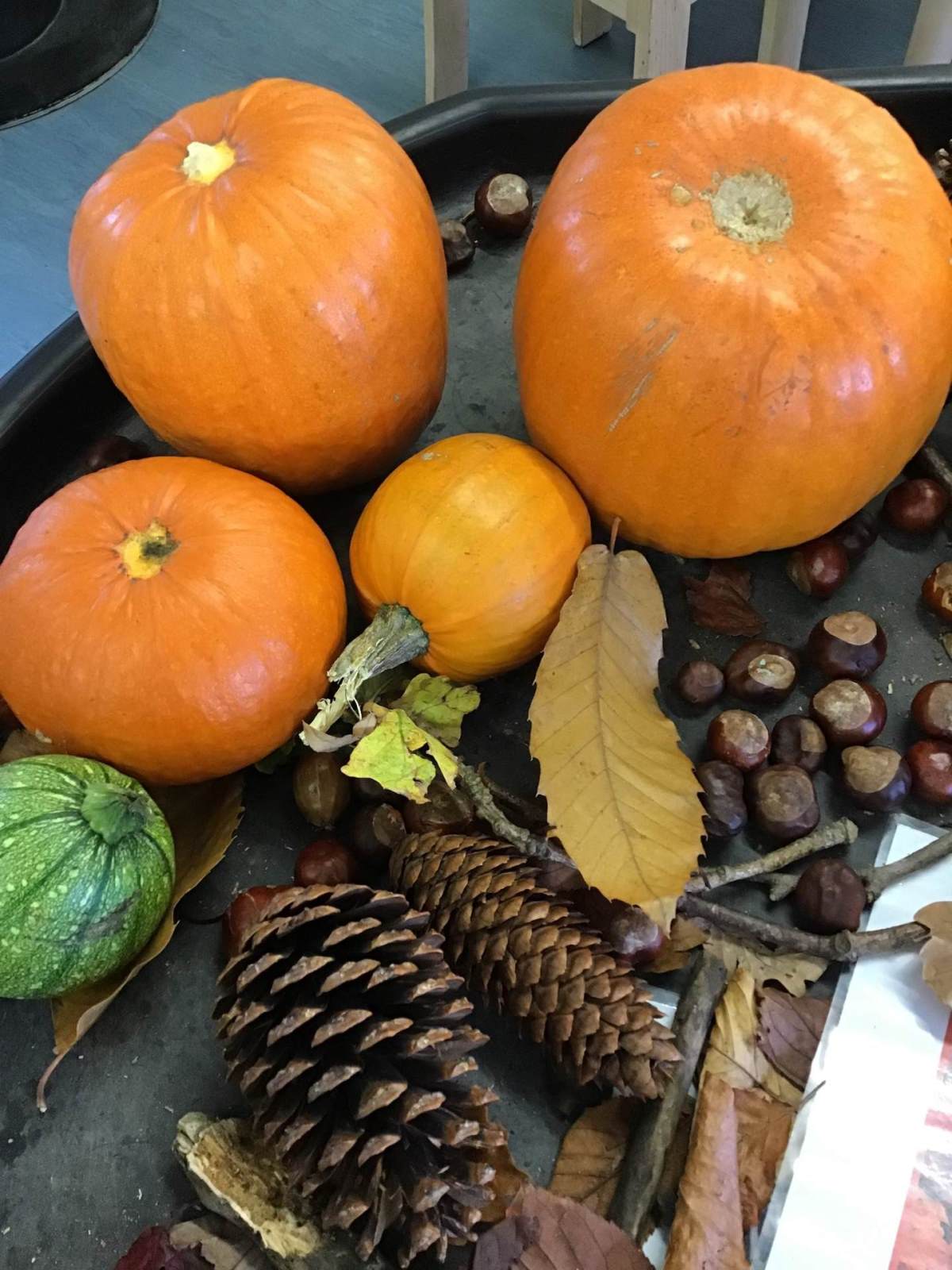 Dough Disco
We have been joining in with Dough Disco this week.
We are strengthening our hands and fingers by squeezing the dough and rolling it into a ball in time to the music.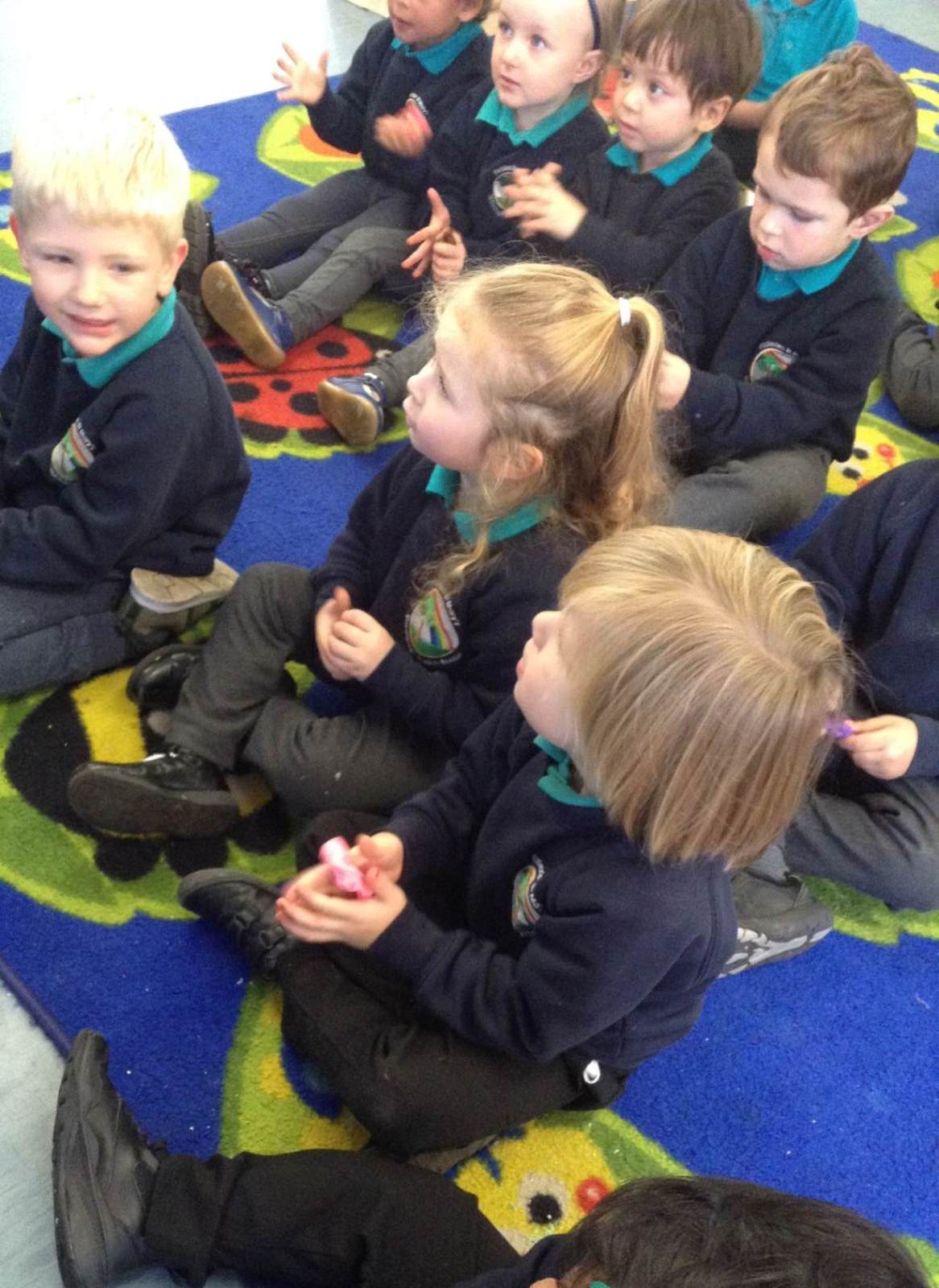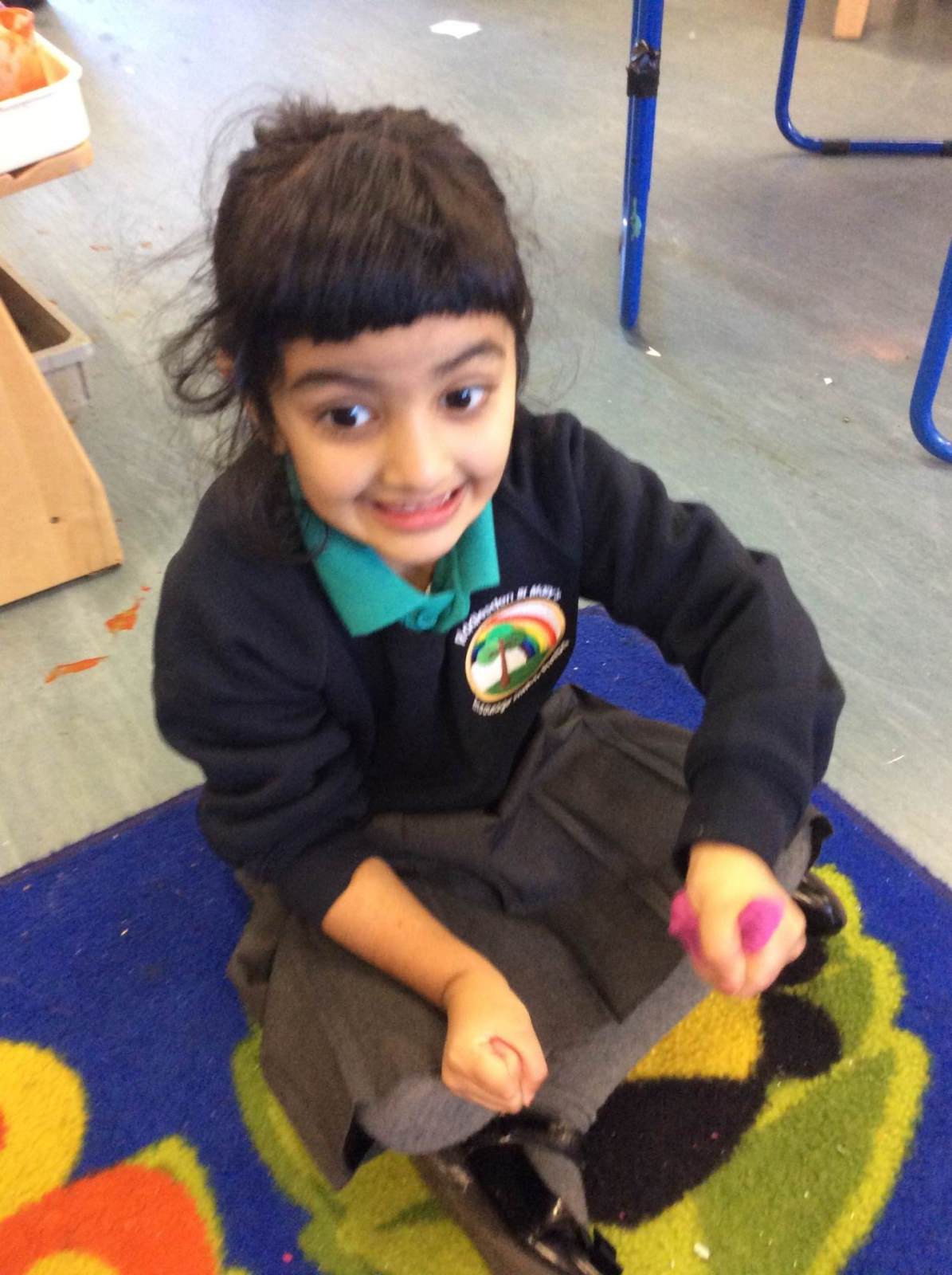 Colours
We have been learning about the colours red, blue and yellow. We had to choose an item from the case and we had to sort them onto the correct colour plates.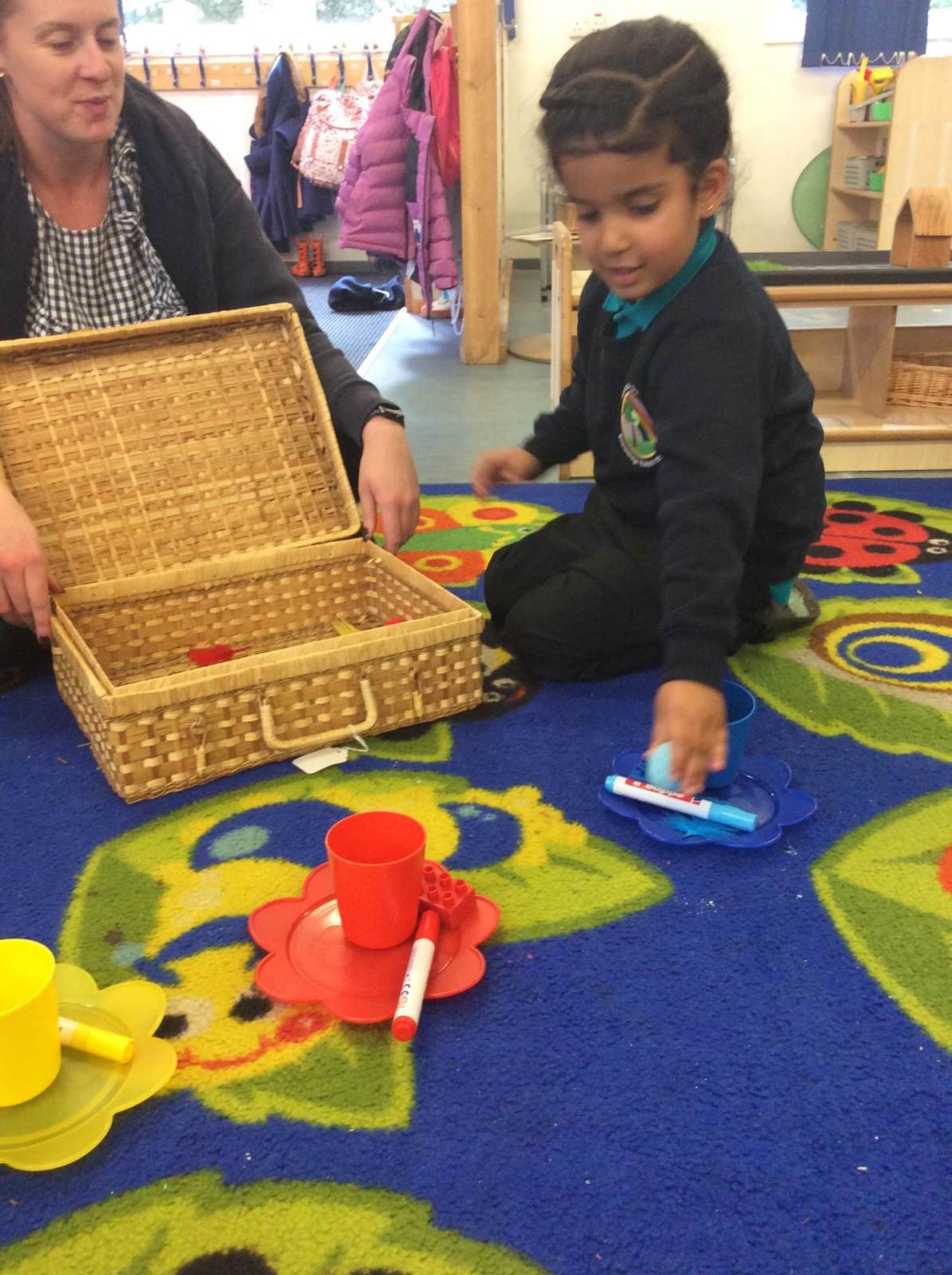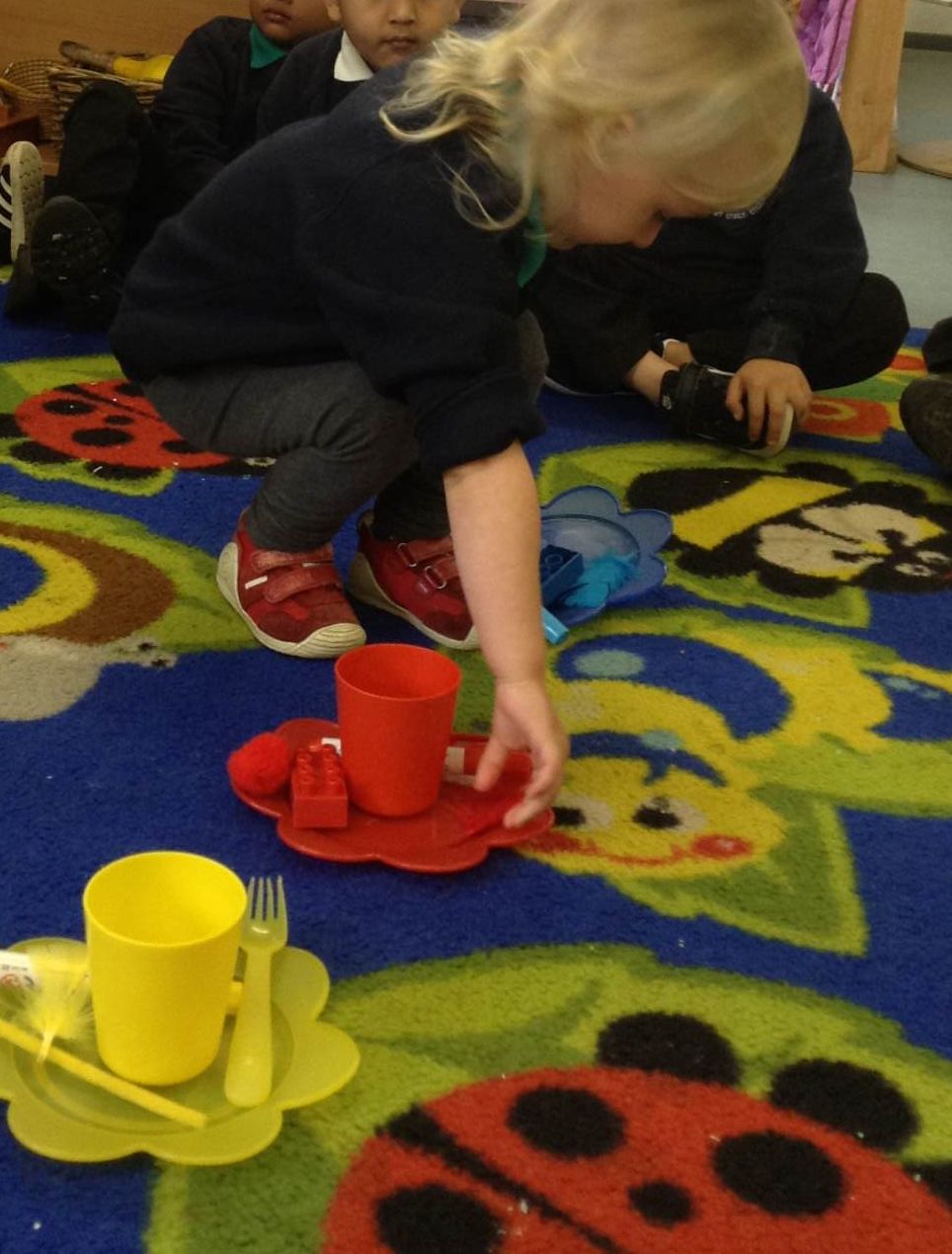 We have been learning about the colours green, orange and purple.
We went on a colour hunt in the outdoor area.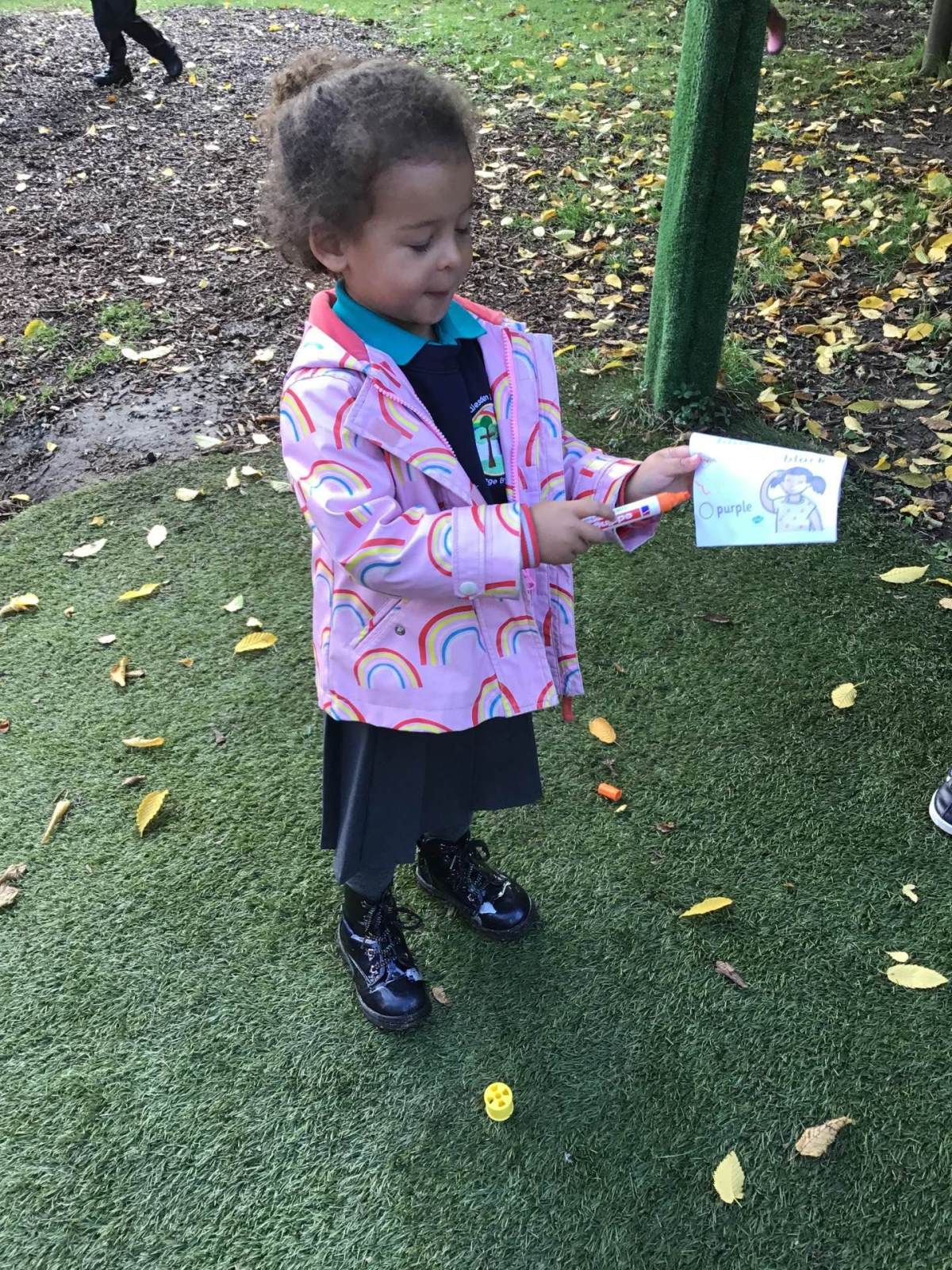 I can see all the colours.
The grass is green.
This is yellow, yellow is here.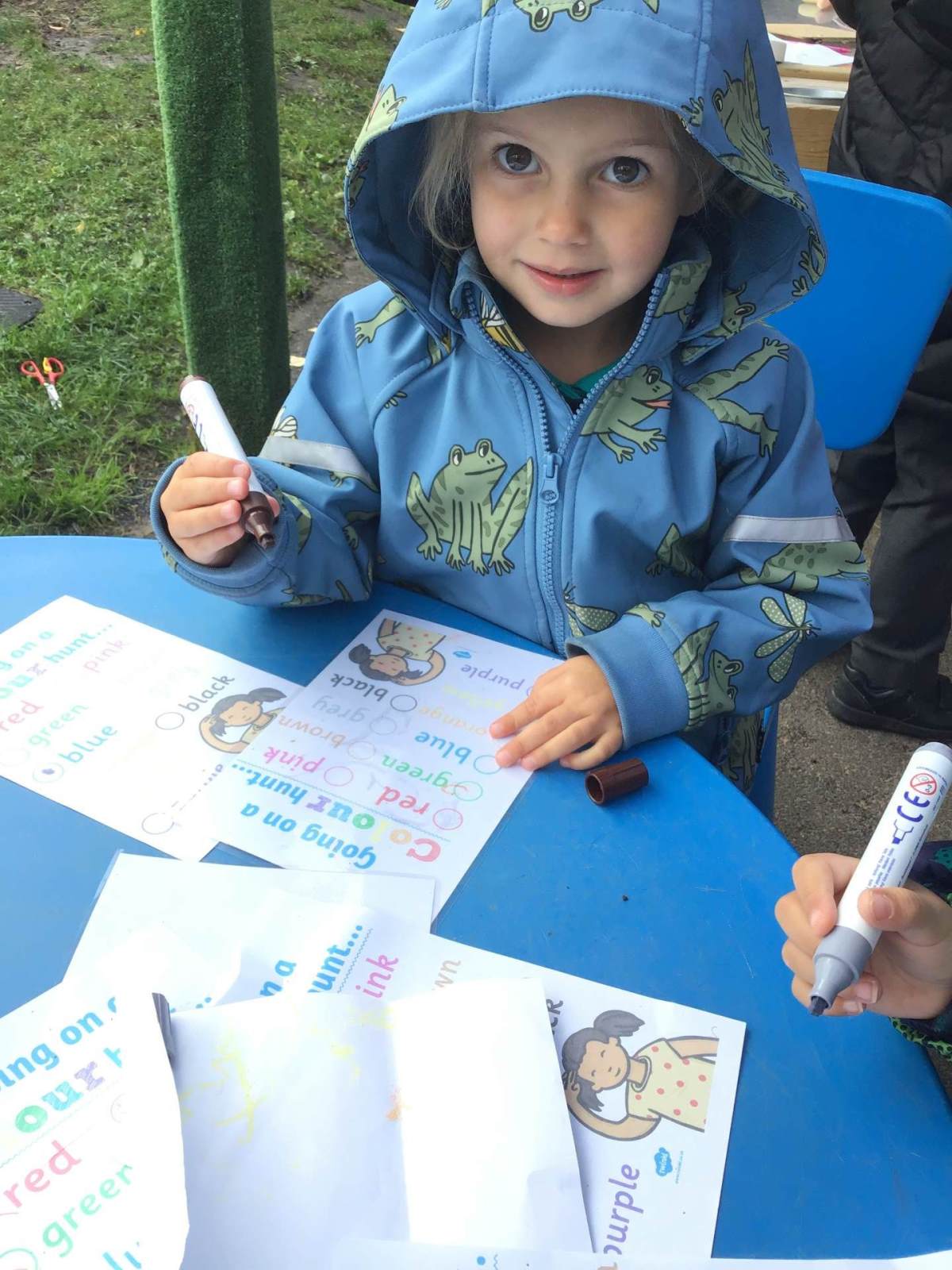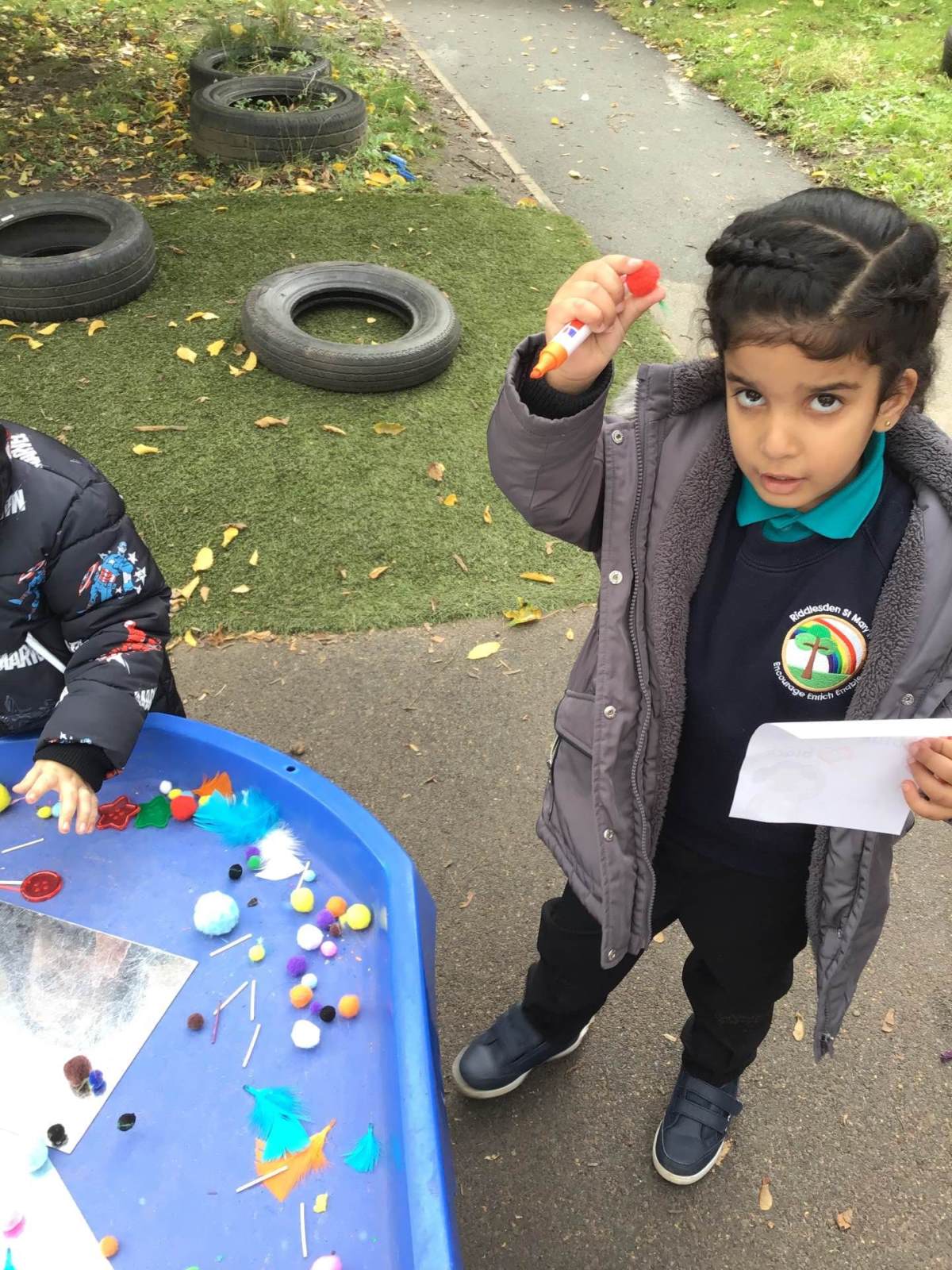 Matching
We have been matching autumn items. We needed to look at the items and find items that were the same. Can you find the matching items? What is the same?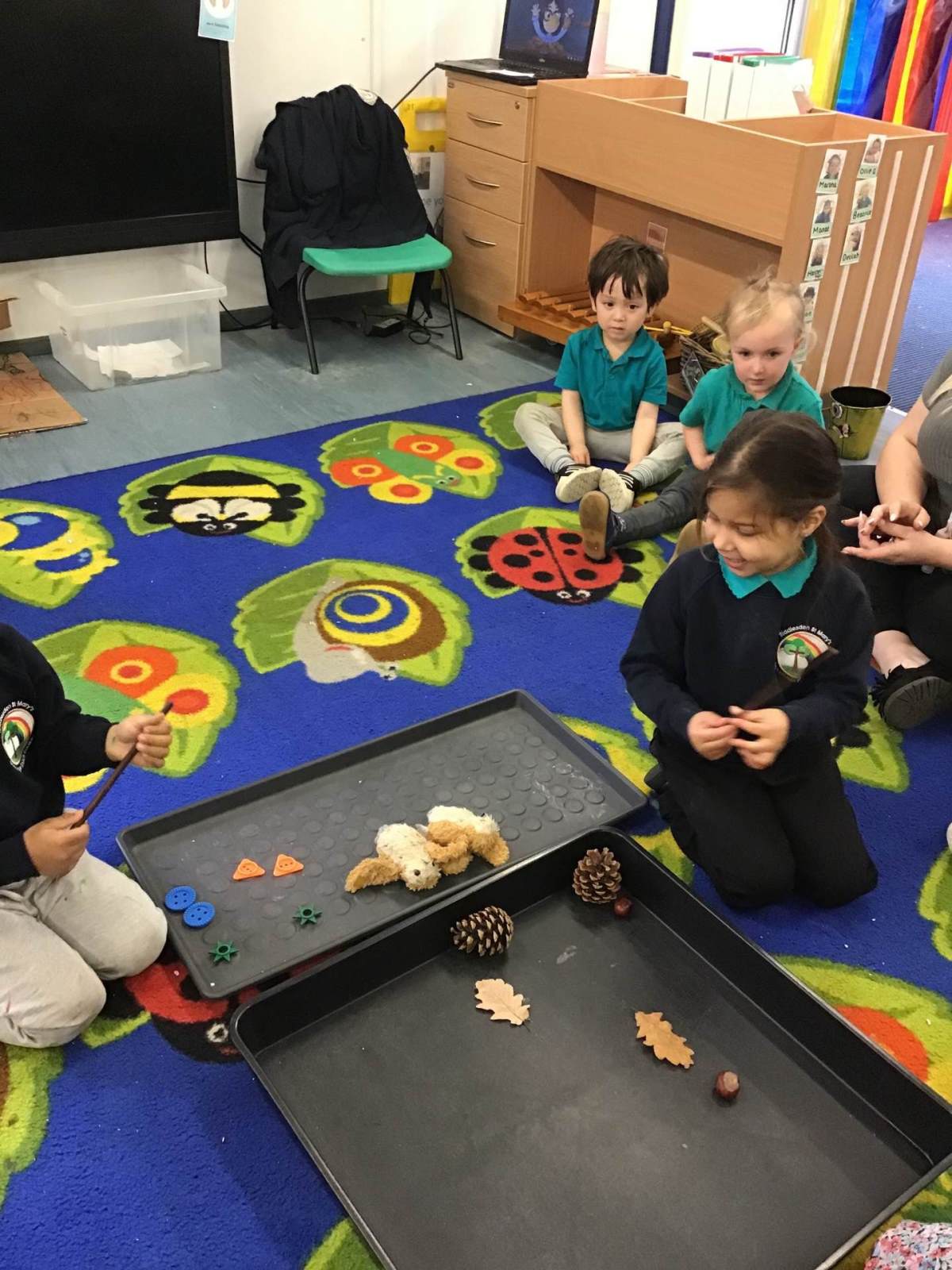 Our Autumn Walk
We went on an Autumn walk around the school grounds. We saw that some of the leaves had changed colour and had fallen to the ground. We also saw some apples and pears growing on the trees. We collected some leaves and talked about the different colours we could see.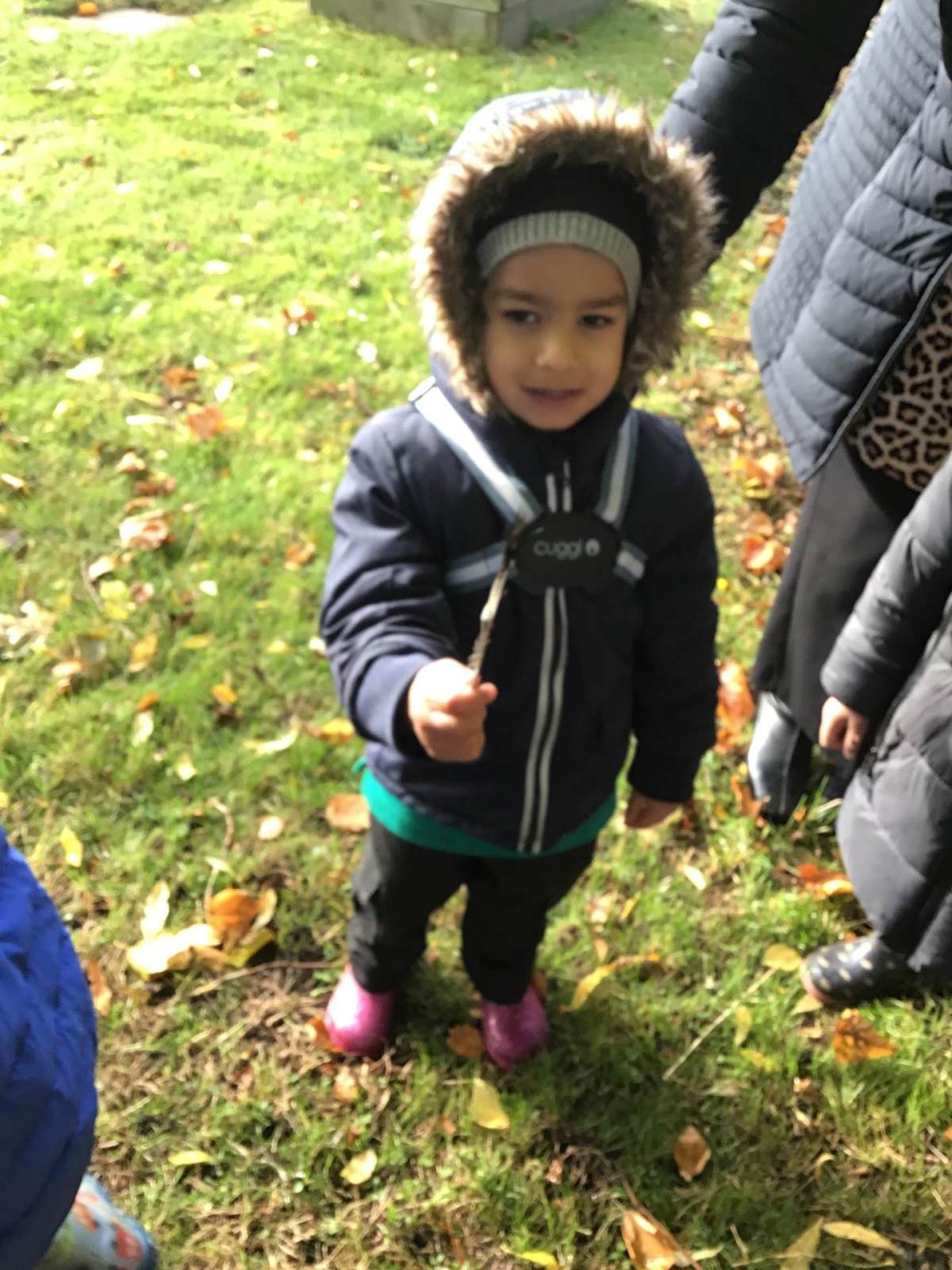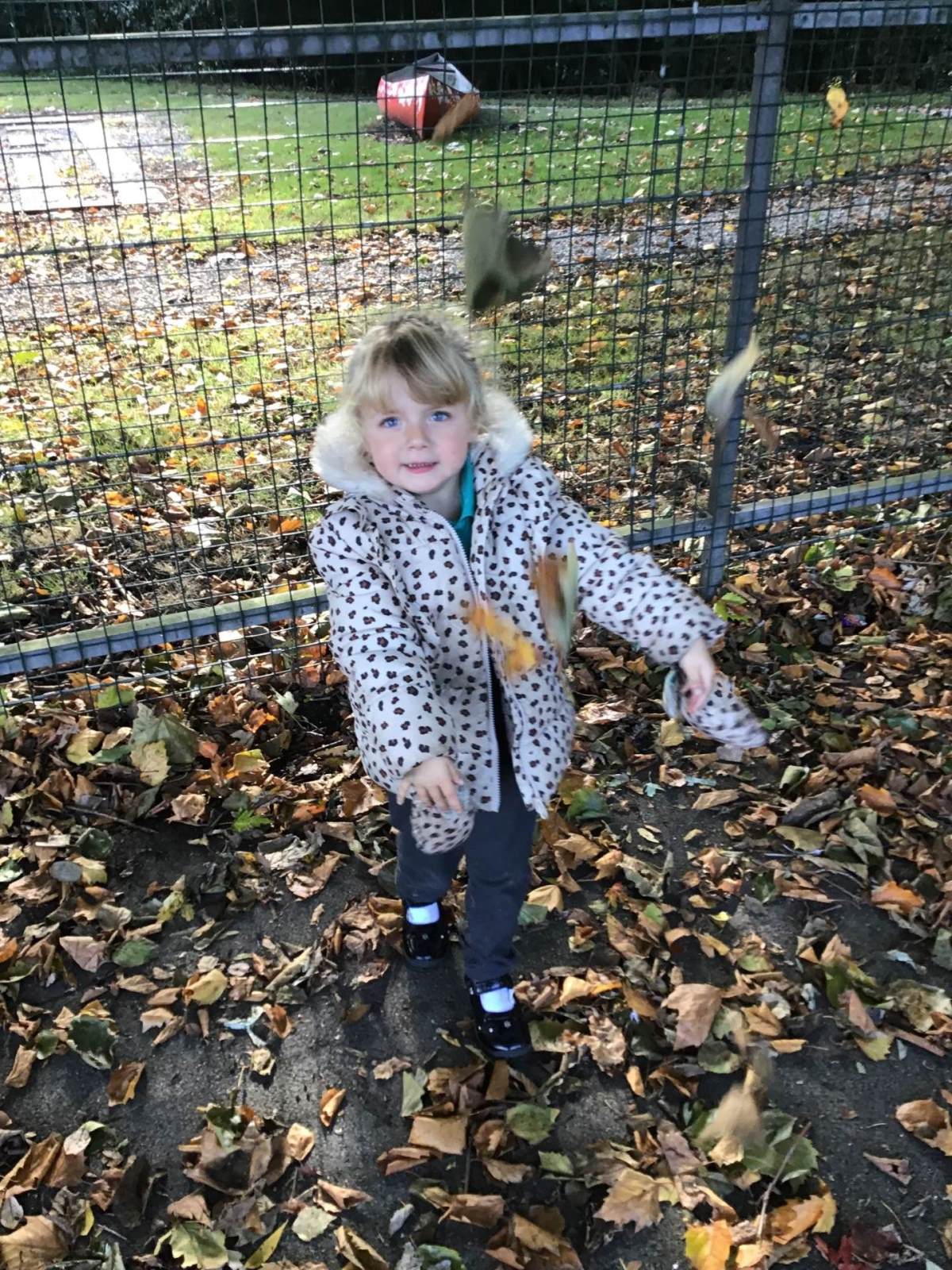 Handwashing
We have been learning to wash our hands. We know we need to wash our hands after we have been to the toilet and before we have our snack or lunch.
We know we need to wet our hands with water, add soap and rub it in.
We need to wash the soap off of our hands and use one paper towel to dry them.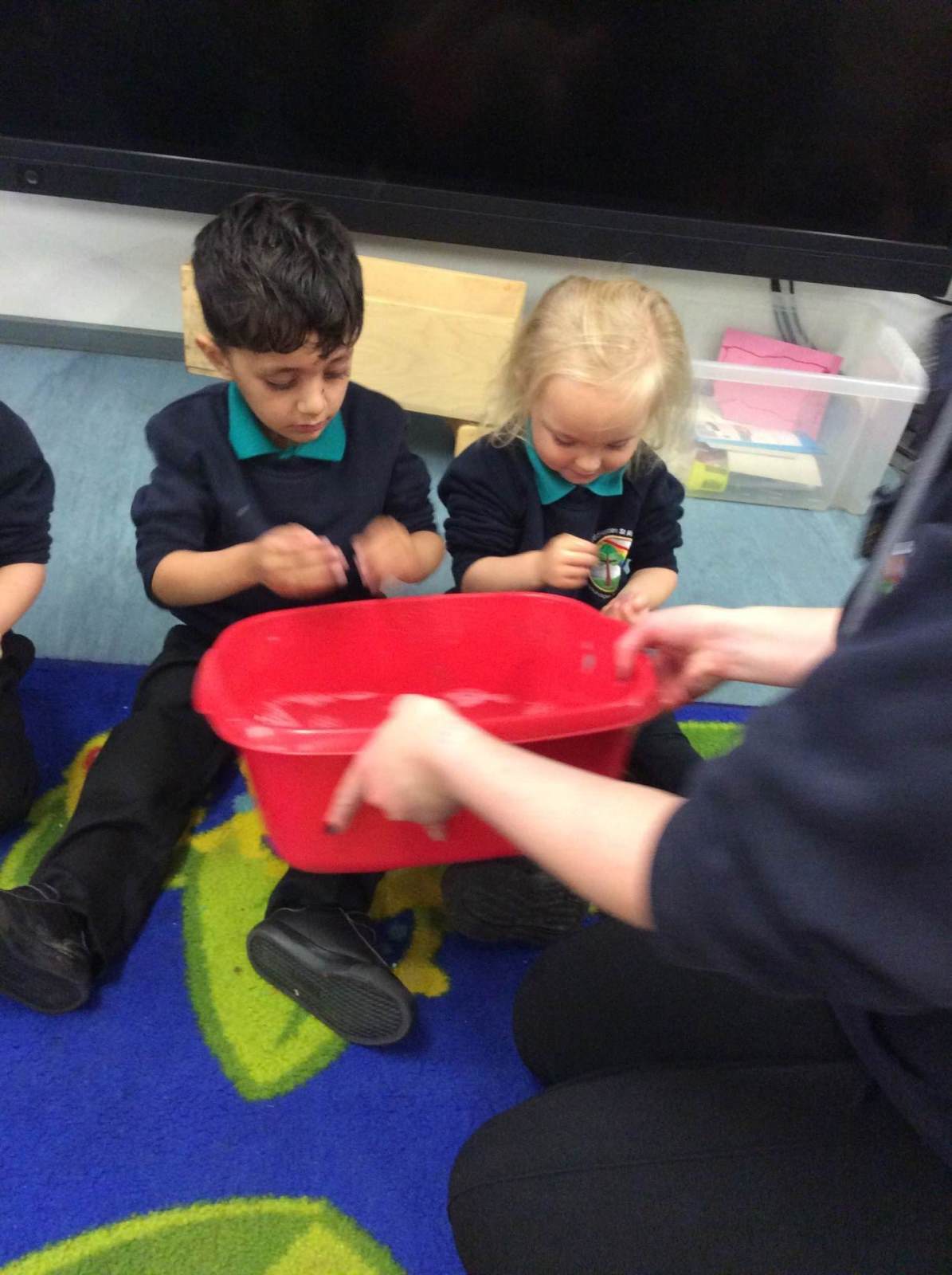 Phase 1 Phonics
Which instrument?
We have learnt the names of two instruments: maraca and guiro. We listened to the sound each of these instruments made and had a go at making a noise with each instrument.
Miss Watmough hid the instruments and played one at a time, we had to listen carefully and think about which instrument we could hear.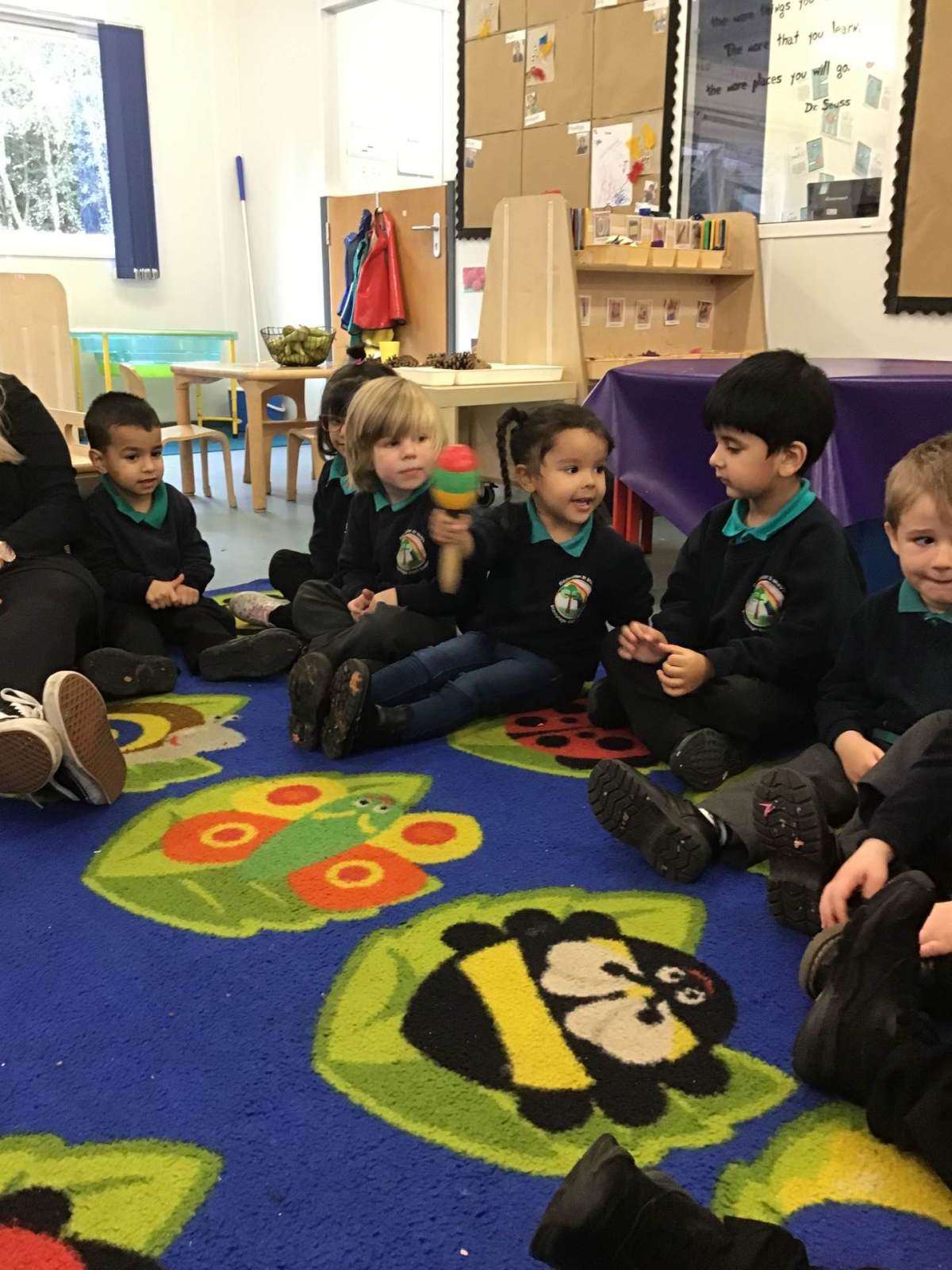 Our first trip to the library
We have been on our first trip to the school library. We all enjoyed choosing a book to read in the library and listening to Miss Watmough read to us. We will be visiting the library every Tuesday.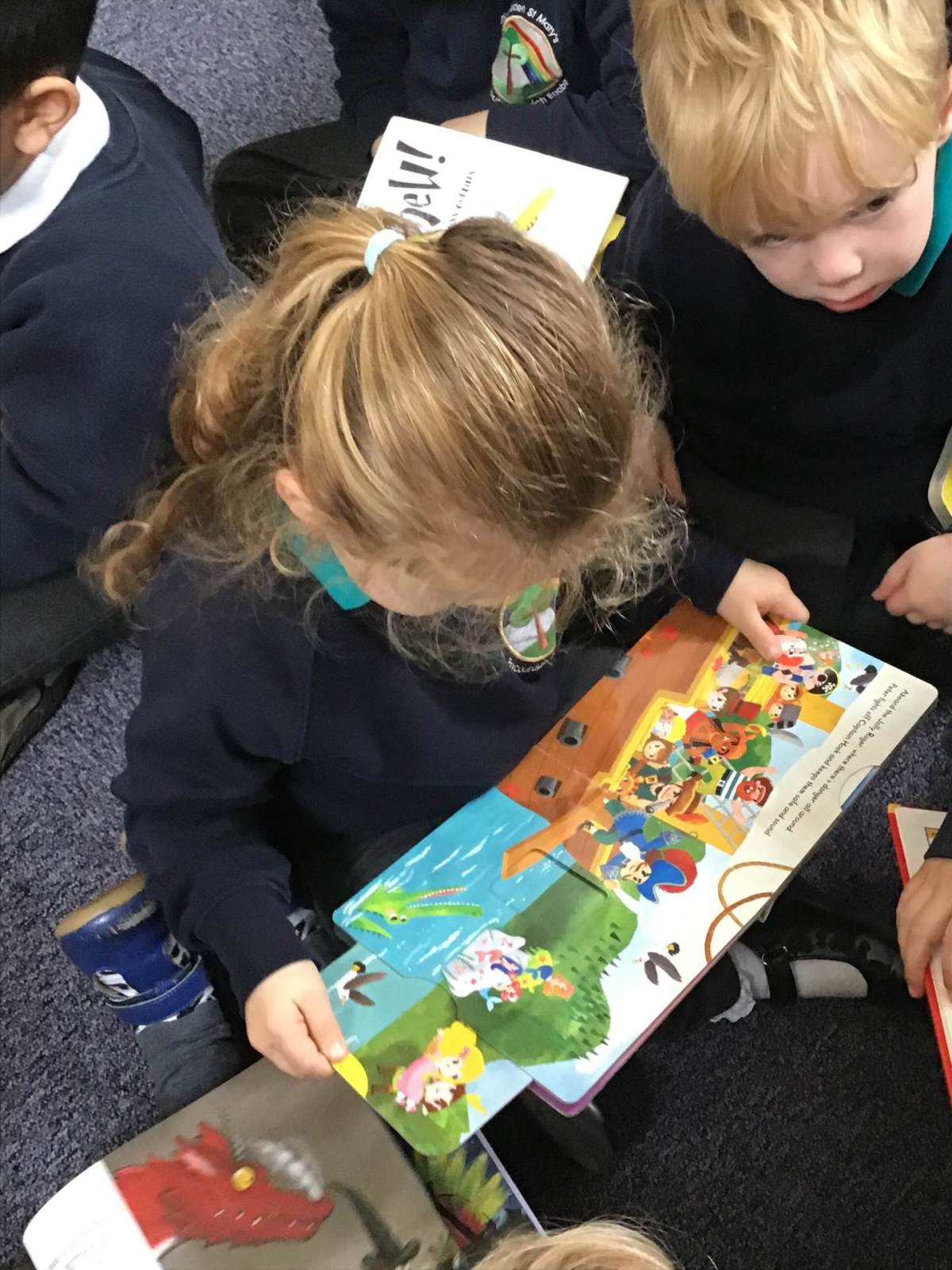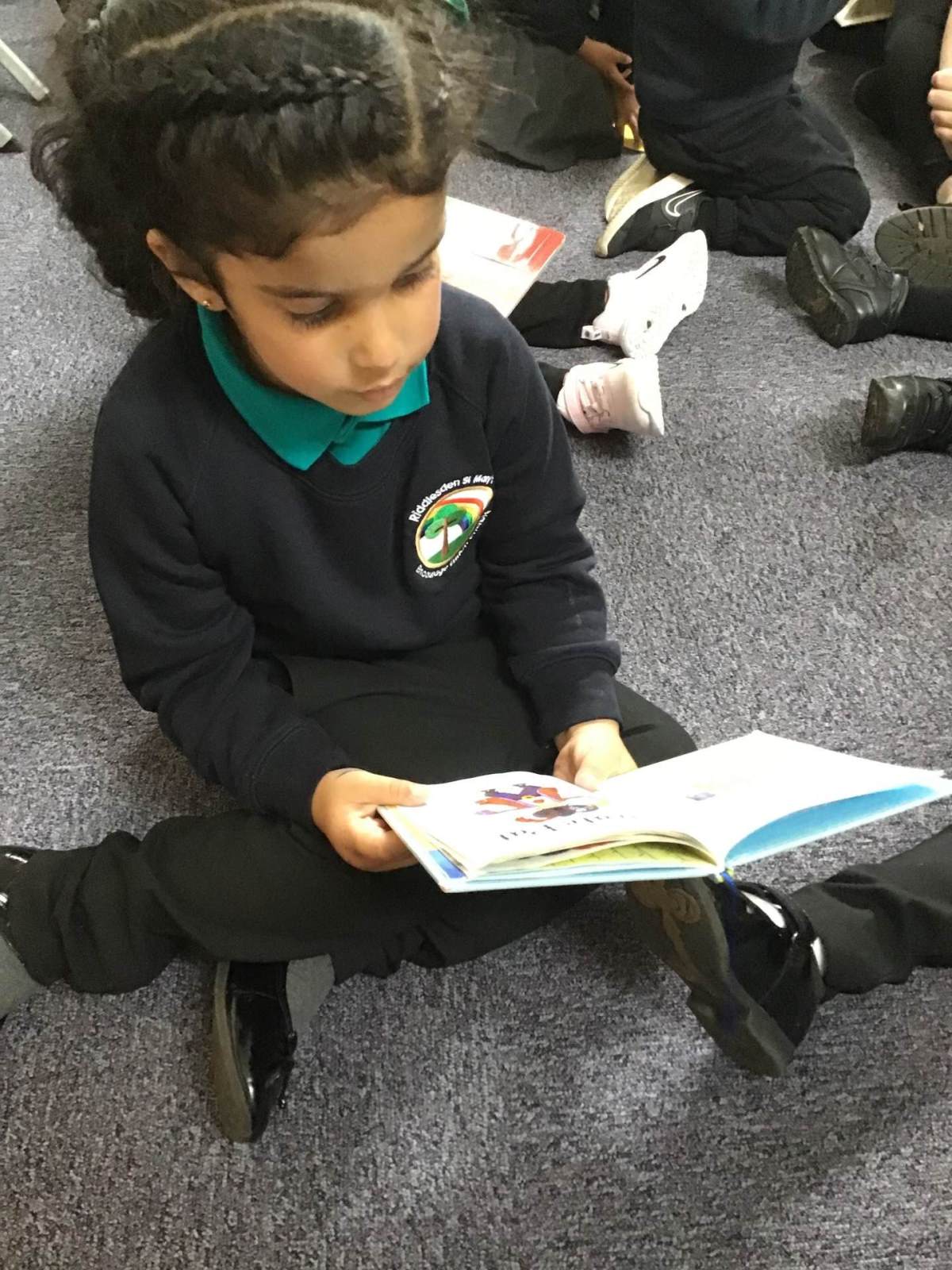 'Mini mes'
We were very excited to find 'mini mes' in Nursery! We have been finding our own 'mini mes' and playing with them with our friends.