Religious Education (RE)
Intent
Religious Education in our school enables every child to flourish and live life in all its fullness (John 10:10)
Our intent for RE teaching and learning is to help educate for dignity and respect encouraging all to live well together, preparing for the opportunities, responsibilities and experiences of life in modern Britain. All children will acquire core knowledge and understanding of the beliefs and practices of different religions and worldviews which not only shape their history and culture but which guide their development. The modern world needs young people who are sufficiently confident in their own beliefs and values so that they can respect the religious and cultural differences of others and contribute to a cohesive and compassionate society.
At Riddlesden St. Mary's Primary School we take into consideration the community and range of religions, faiths and beliefs from within it, ensuring that we show the utmost respect. In our Church school, pupils and their families can expect an RE curriculum that enables our pupils to acquire a rich, deep knowledge and understanding of Christian belief and practice, which will include the ways in which it is unique and diverse but also similar to other faiths.
An engaging, progressive and creative RE curriculum ensures that our children build an understanding of religious texts, beliefs, rituals and practices and how they help form identity in a range of religions and worldviews. Meaningful and informed dialogue holds a high profile in all RE teaching and learning throughout our school.
RE Yearly Overview
Inter Faith Week 12-19th November 2023
This week, we were joined by Imam Mahmood who led worship for both KS1 and KS2. He shared an Islamic story with the children which had a key message about forgiveness leading to peace- two of our school values.
The children were also joined by Reverend Tony and Reverend Rob for the morning. The children in years 2-6 took part in a workshop, split into 6 stations which allowed them to explore different faiths and have some time to reflect:
Station 1:
What is important to you?
Station 2:
Why is it important to learn about other faiths?
Station 3:
Which community/faith do these celebrities belong to?
Station 4:
What would you like to find out about your own or other faiths?
Station 5:
A prayer tree/tree of hope. Write down your thoughts, hopes or prayers and tie it to the tree.
Station 6:
Explore the books to discover more about your own or other faiths.
Reception and Year One were joined by Mrs Khan who read them a story about Prophet Muhammad (peace be upon him).
The children really enjoyed their day and their time reflecting on their own beliefs and those of others.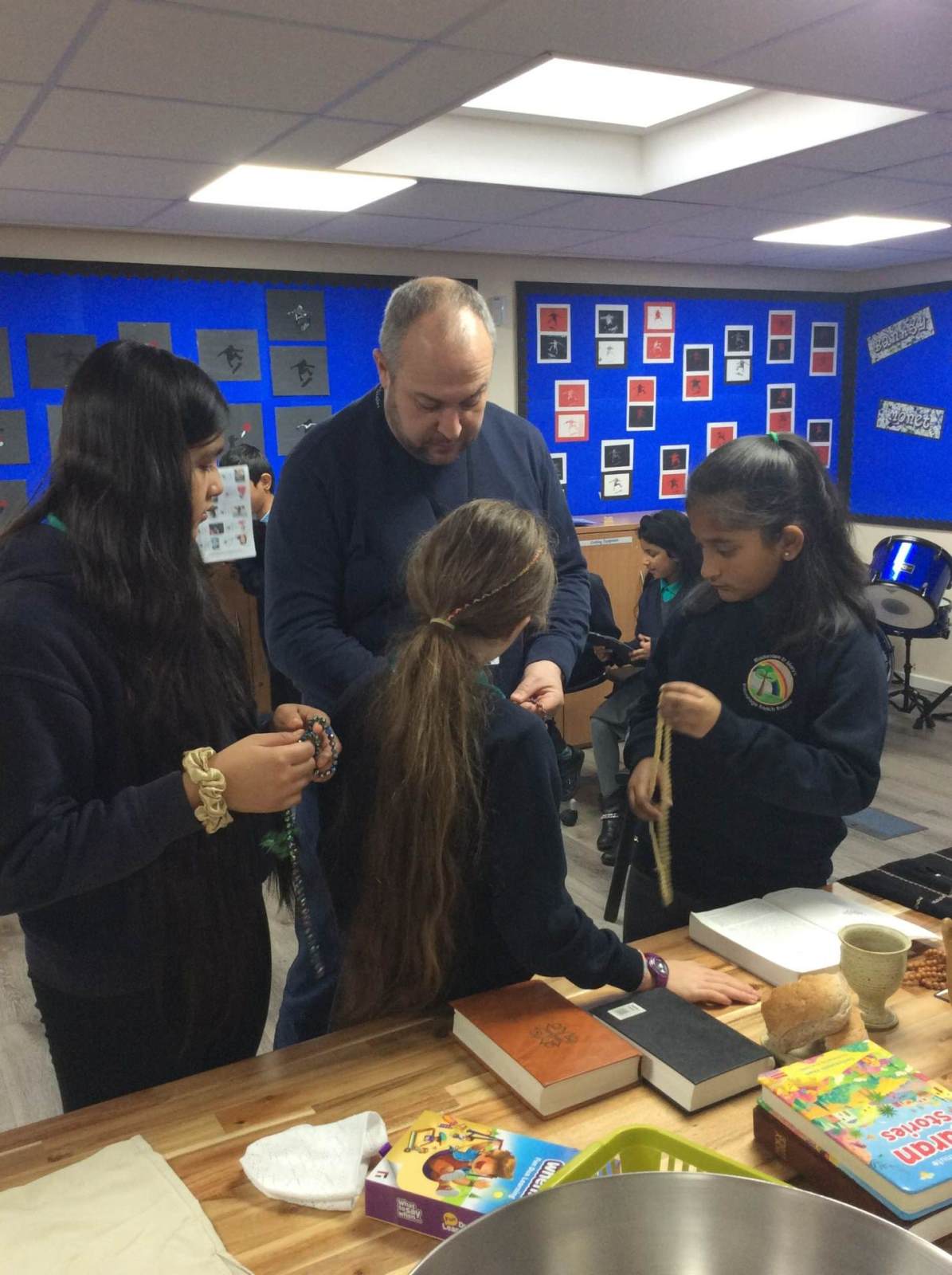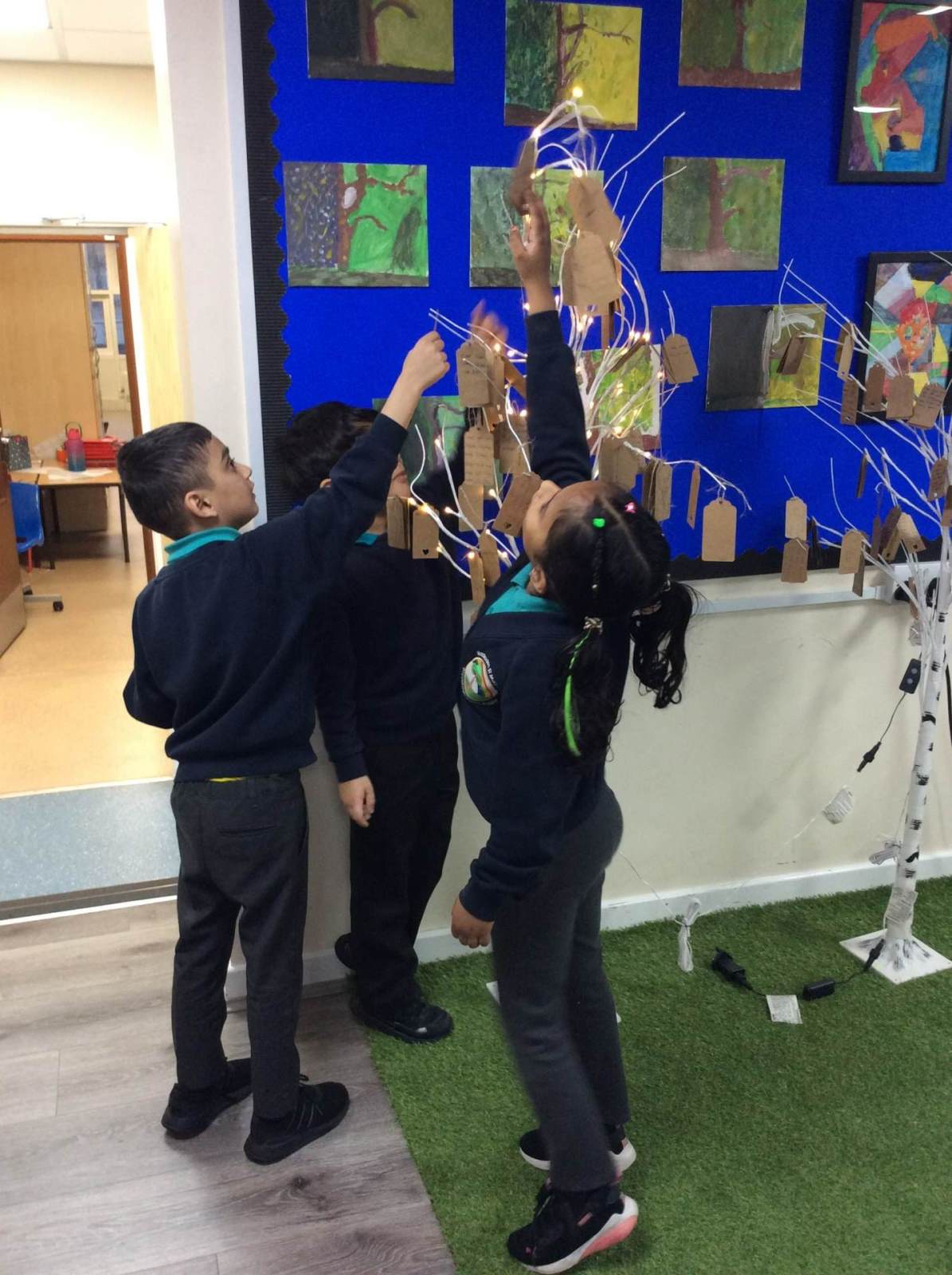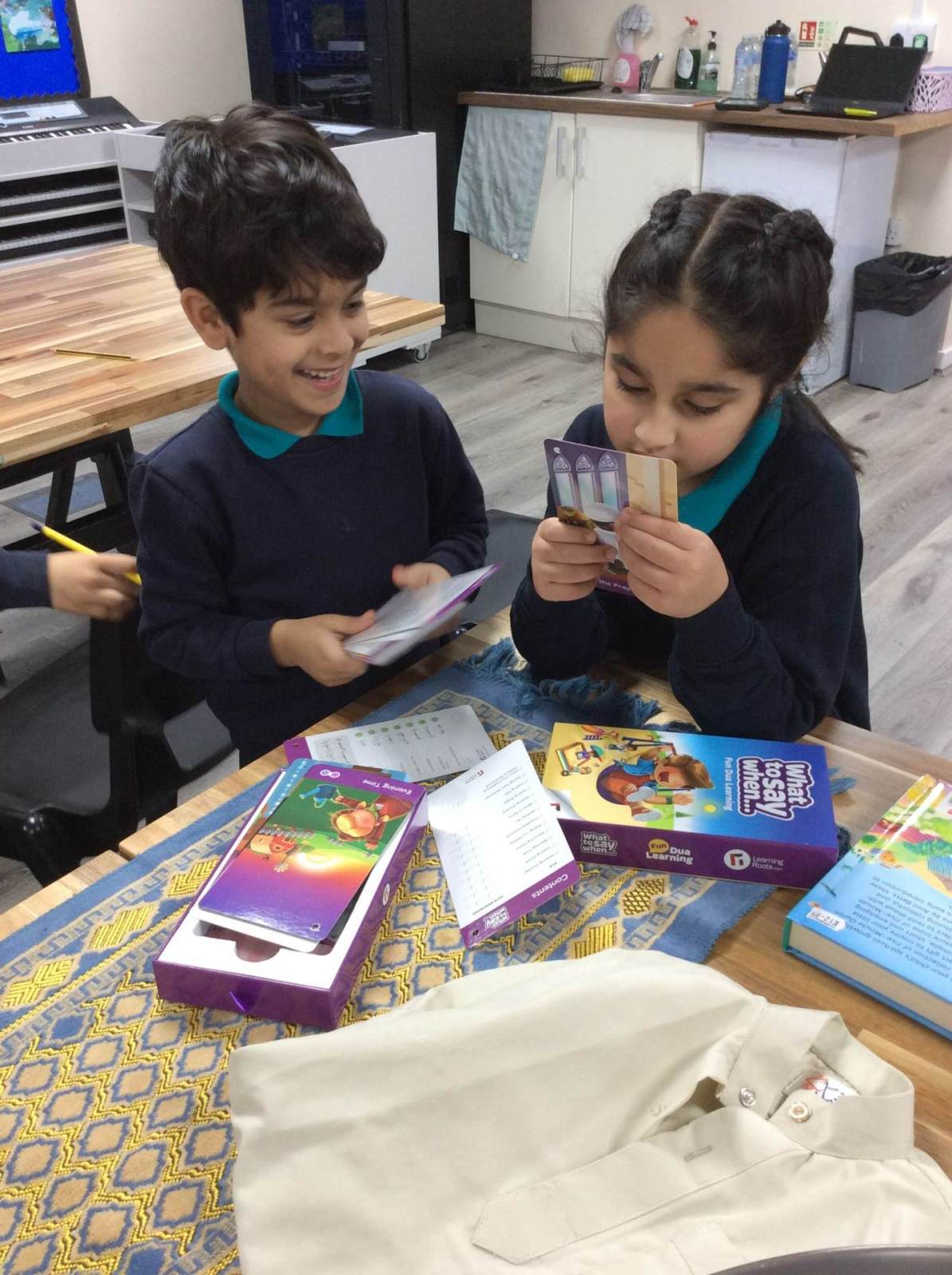 Diwali
Reception had a wonderful week celebrating the festival of Diwali. We now know that it is often referred to as the 'festival of light' because of the bright decorations and lights that are used during this special festival. We used the book 'The Best Diwali Ever' by Sonali Shah to help us to find out more. We thought about how this celebration is similar or different to some of the special festivals that we celebrate. During the week, we made our own rangoli patterns, made diva lamps from clay and even tried some traditional dancing!