Our Autumn 2 Journey
Welcome back Acorns!
What a busy first week back.
This week we have been focusing on Bonfire night!
The children have been very creative this week making some fabulous Bonfire pictures, they created some amazing fire pictures using their hands and lots of paint, as well as making their own fireworks using cut up tubes, paint and glitter.
Acorns even put out their own paint fires using watering cans outside. Miss Barber had painted a fire onto a tuff tray and the children poured water onto the paint and watched the paint melt away.
At the end of the week the children watched some fireworks on the big screen in class, they all cheered and watched in delight as they saw lots of bright colours fill the screen.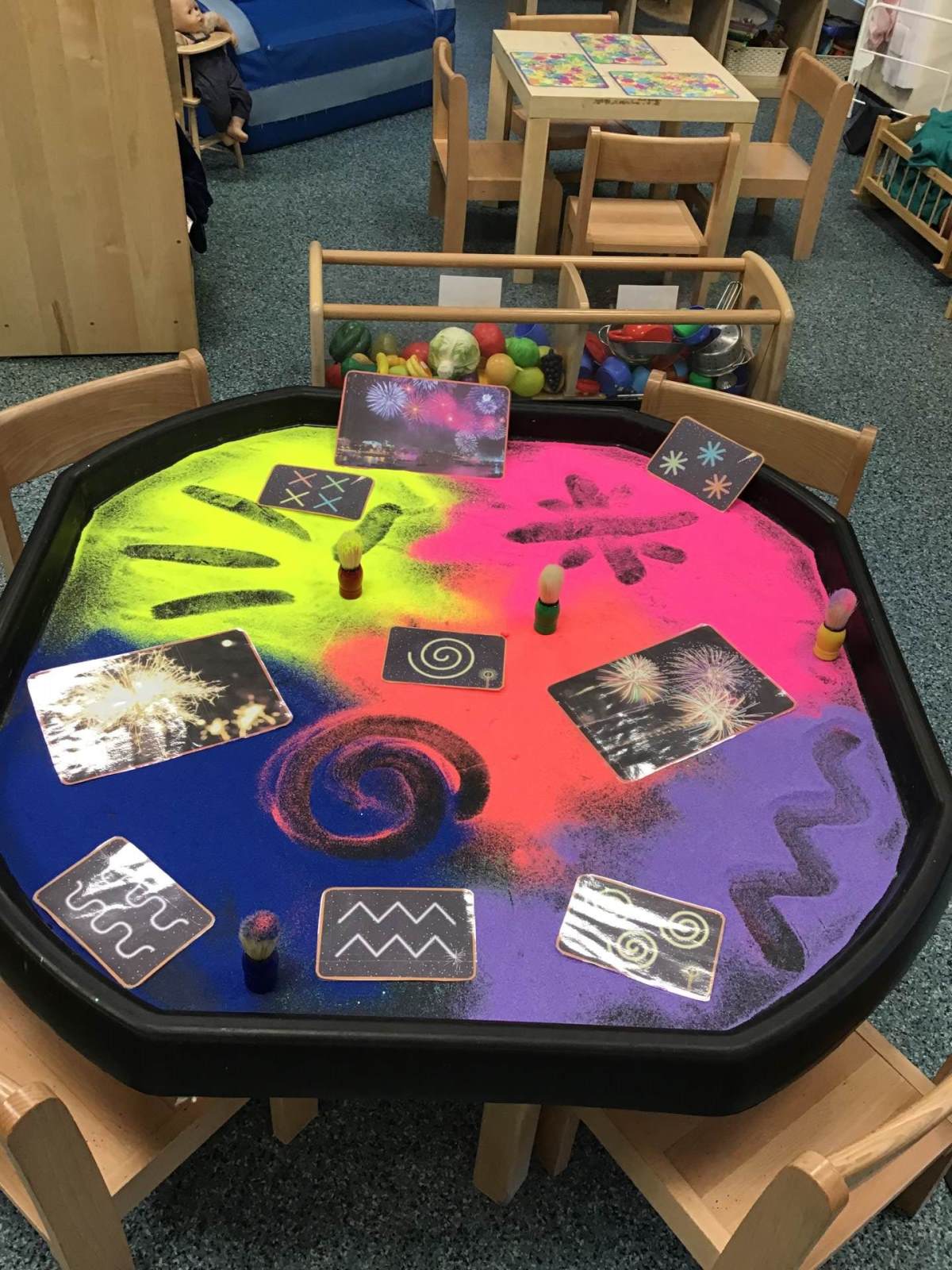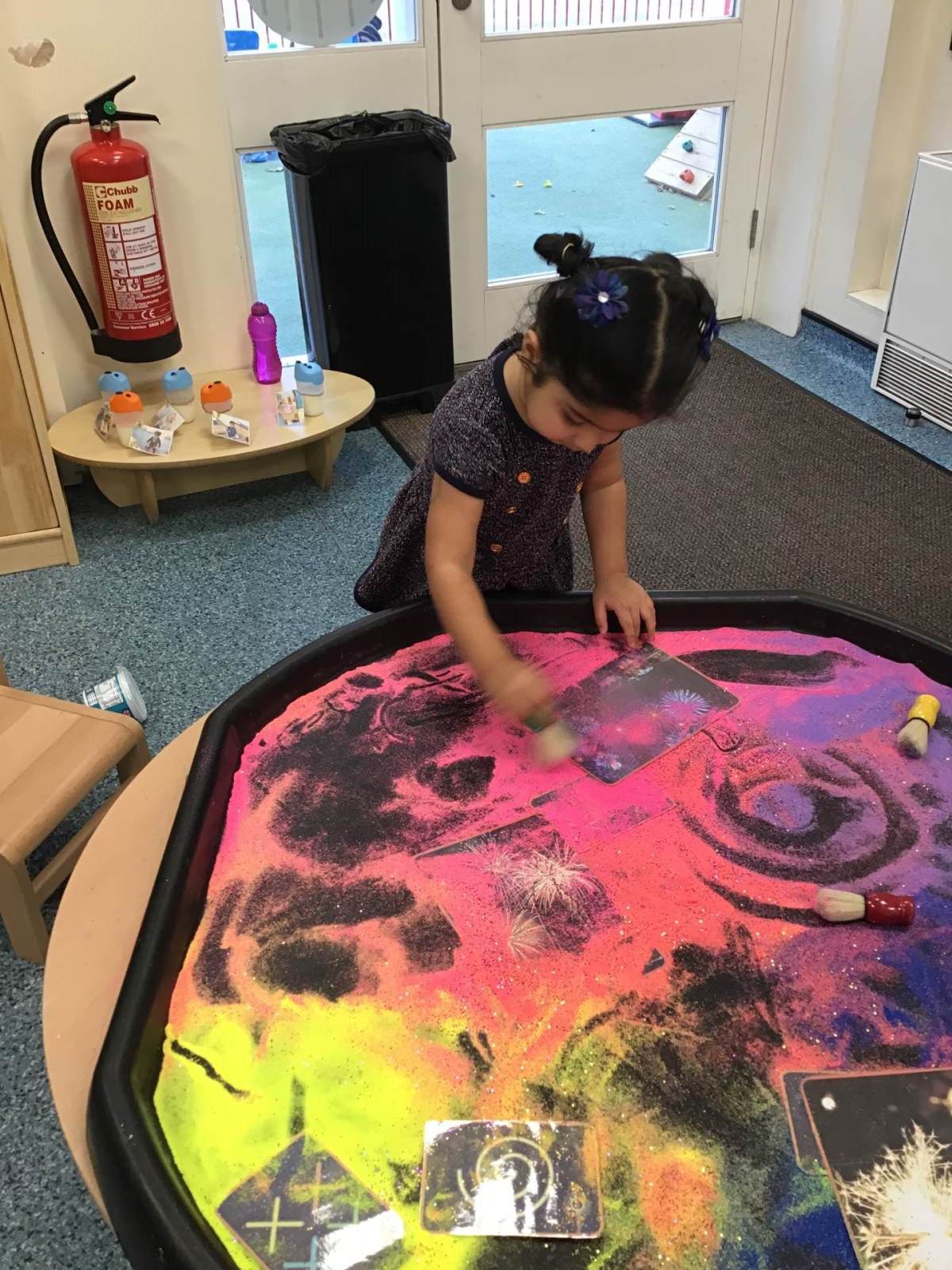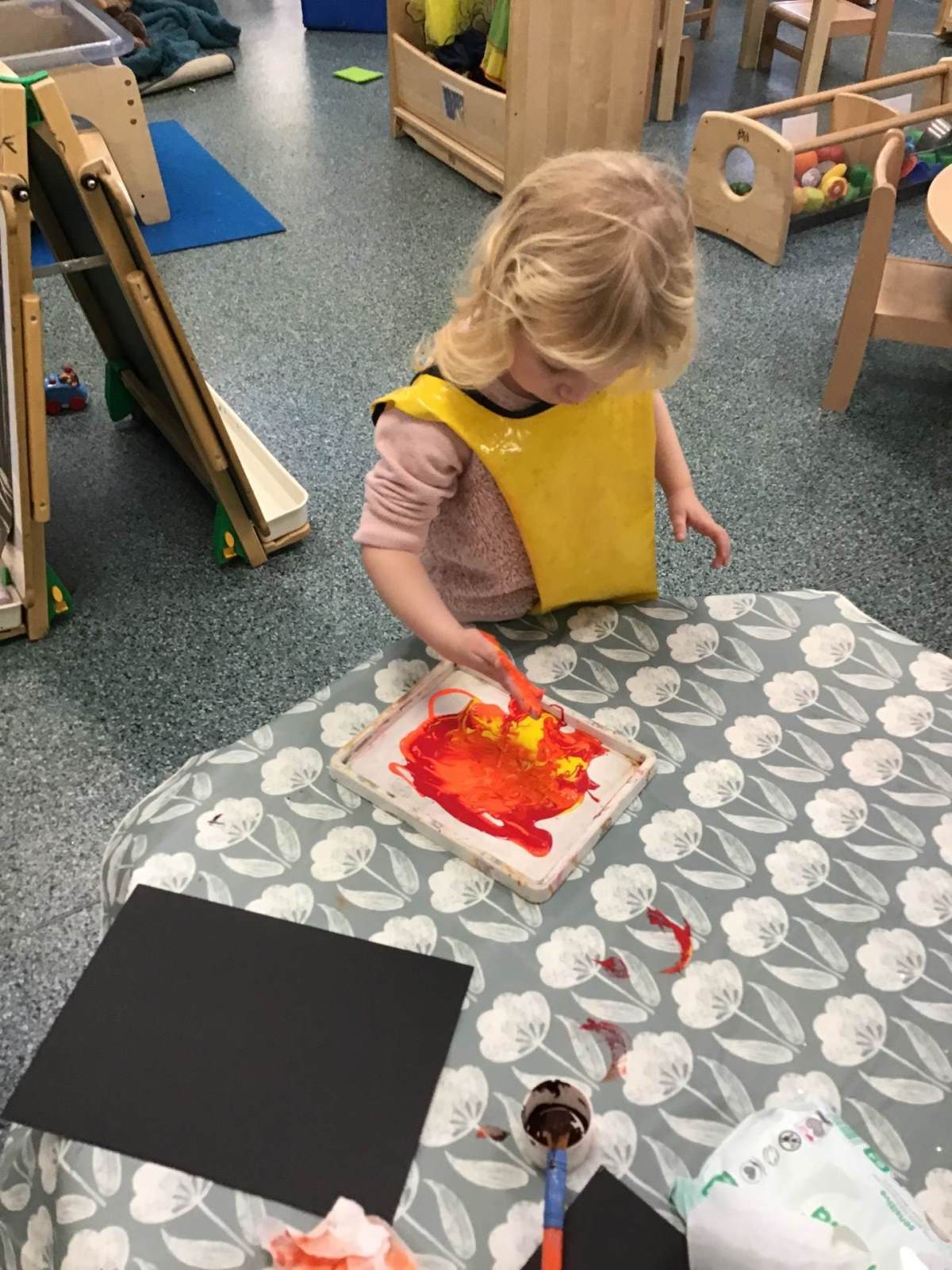 Week Two.
We have had another busy week here in Acorns.
This week we have been celebrating Diwali by creating some salt dough Diva lamps for the children to take home and place a candle in. Once the lamps were dry the children decorated them with lots of bright colours, sequins and glitter. The children created their own hands filled with different coloured Henna. We read stories and watched a video about Diwali and learnt why it's celebrated.
On Wednesday the children created some red poppies using paint for Remembrance Day. The children sat down and had a moments silence to Remember the fallen soldiers.
All of us here at Acorns hope all of you celebrating Diwali have a wonderful day!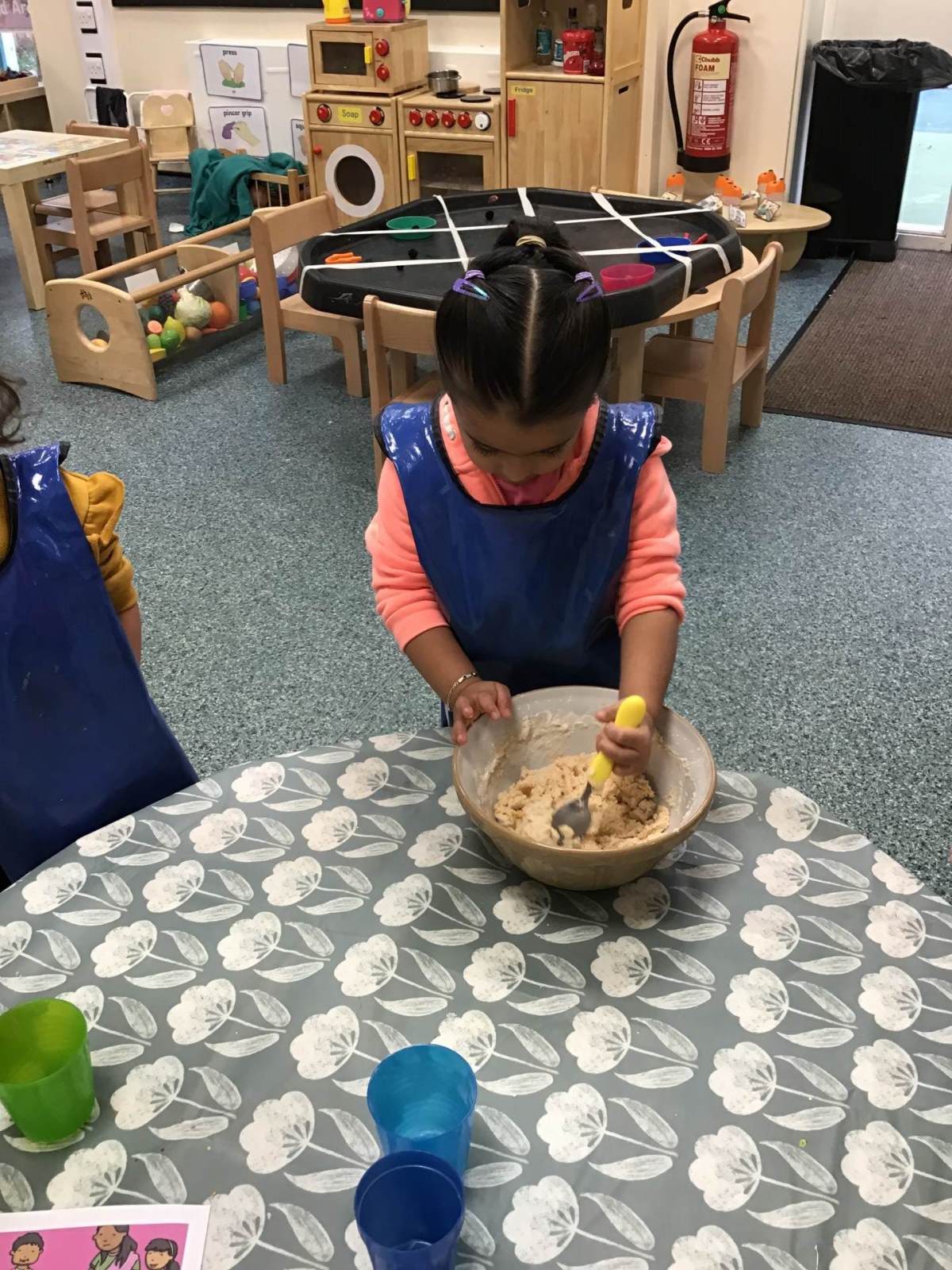 Week Three.
This week in Acorns we have been exploring all things Autumn.
On Tuesday we went on a 'leaf hunt' around the school to collect lots of leaves to create leaf crowns, leaf puppets and to do some leaf printing with. The 'leaf hunt' around school was a big success, the children enjoyed exploring outside on the school fields.
We have been singing and learning 'Miss Polly had a Dolly' this week as well. In Acorns the children had a doctor's surgery in the tuff tray to play with and they loved it!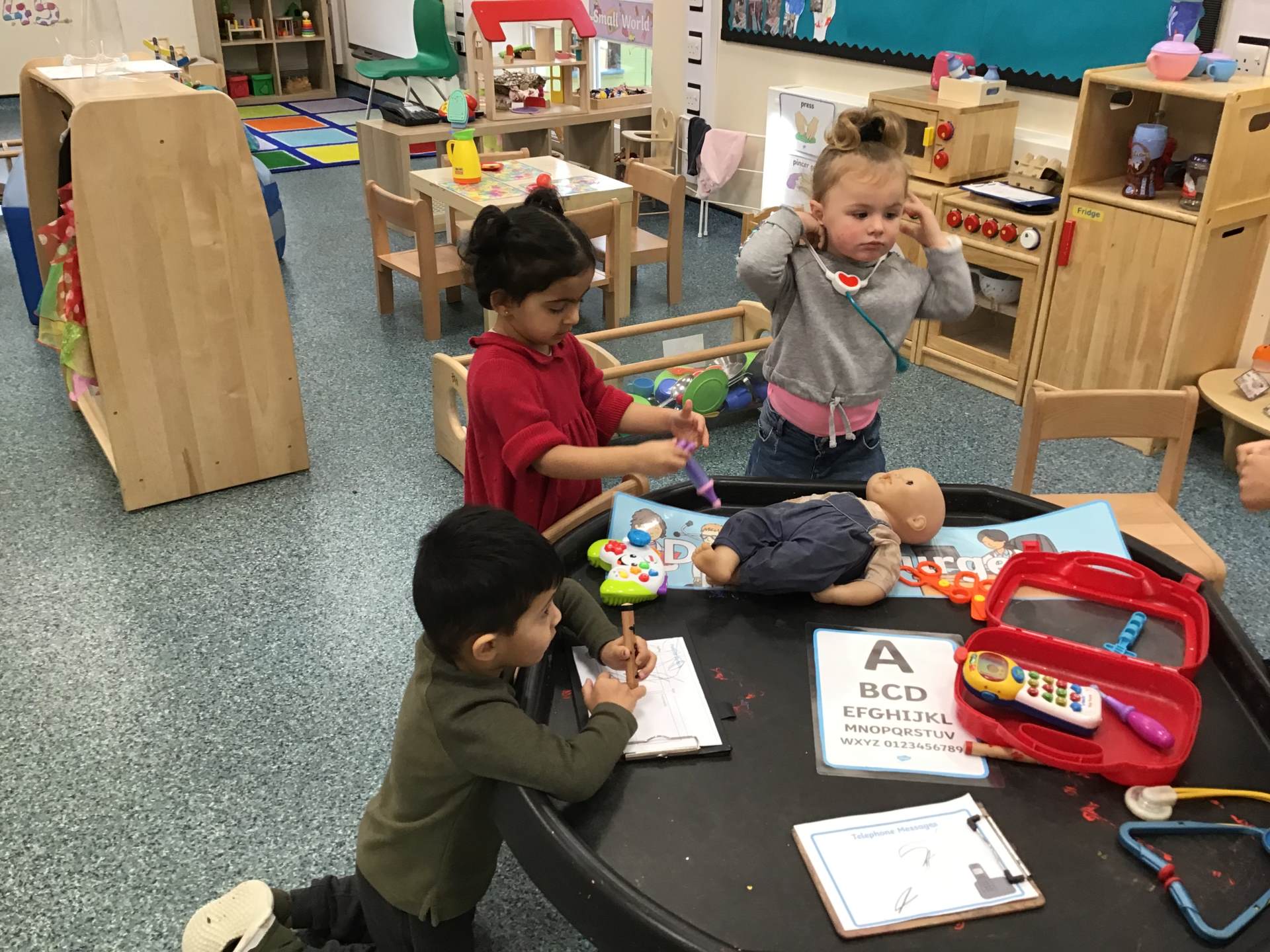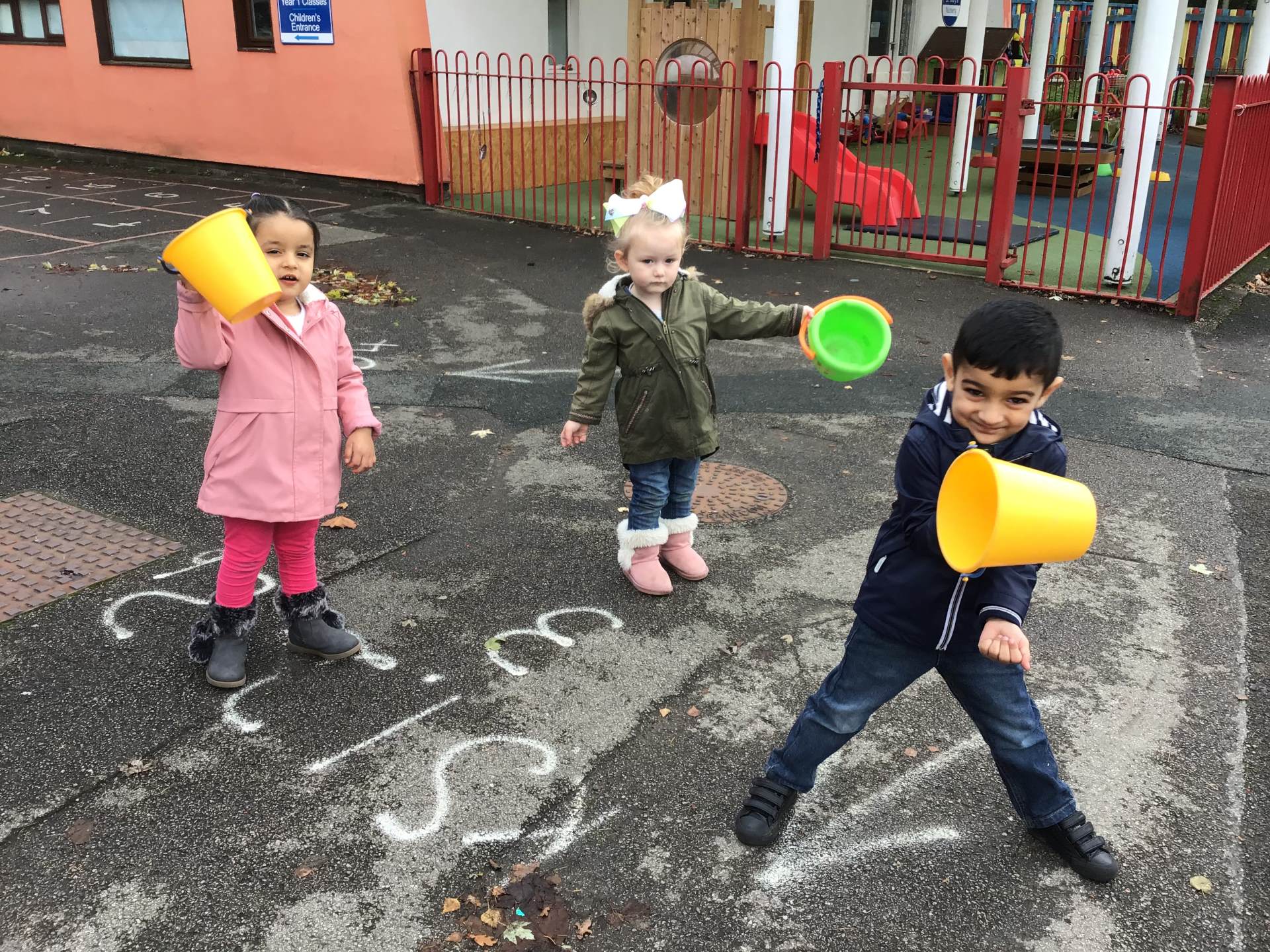 Week Four.
This week in Acorns we are learning the Nursery Rhyme 'Two little Dickie Birds.'
We created some bird masks using lots of glitter and feathers. We made birds using bottle lids, googly eyes and feathers.
In the tuff tray we had shredded paper and pipe cleaners for everyone to explore in and create their own nests. We have had a very exciting week.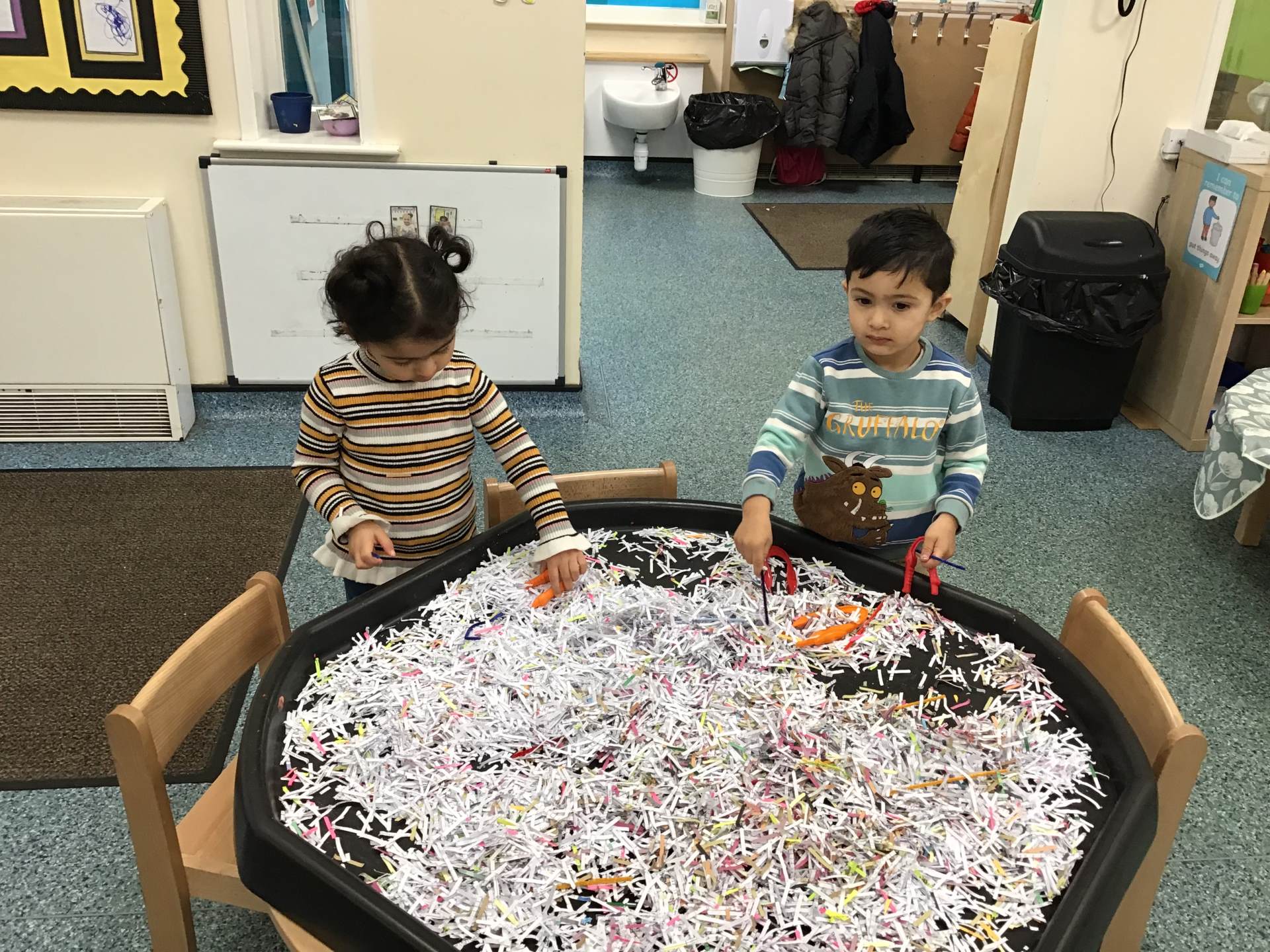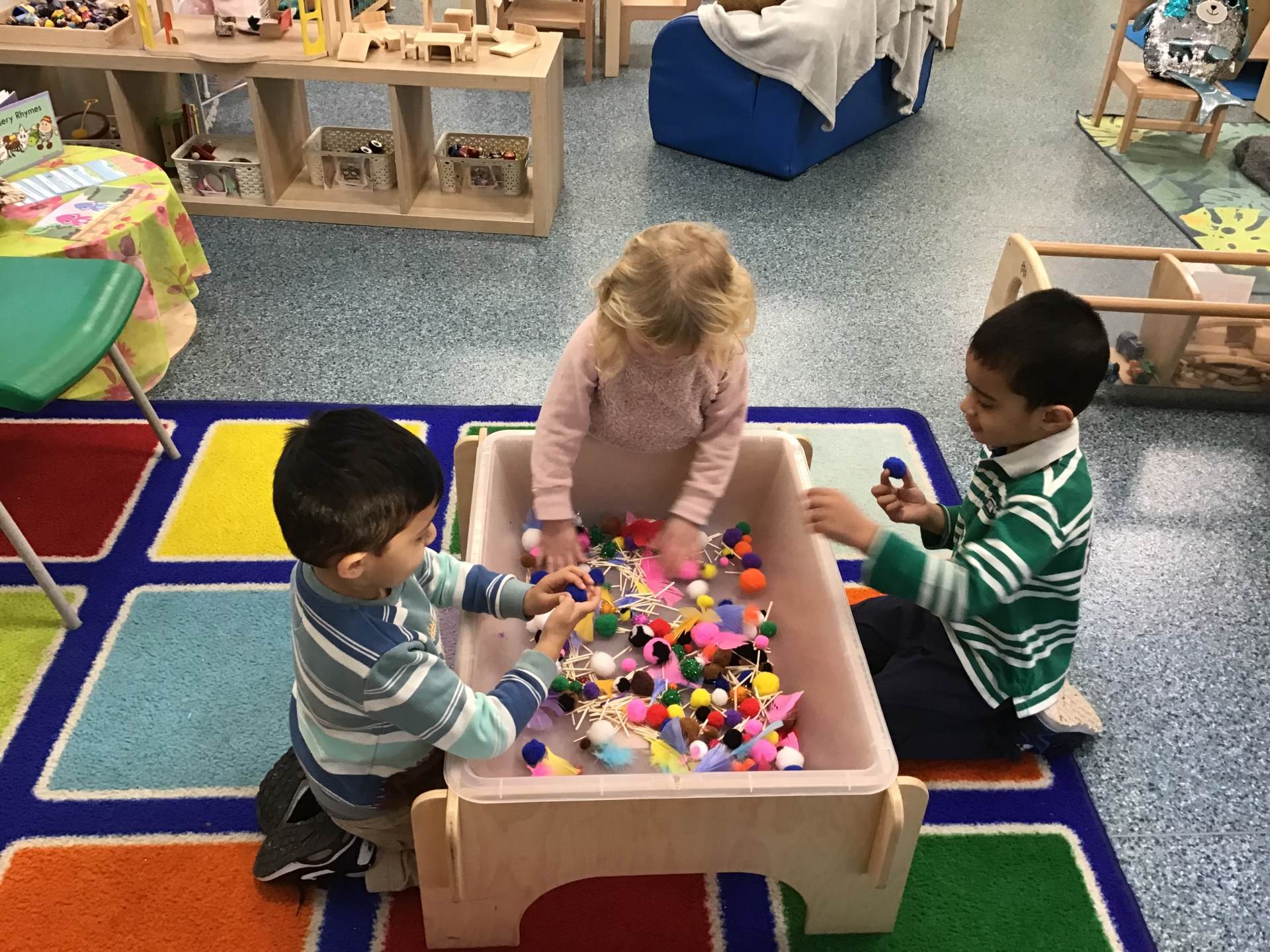 Week Five.
This week has been a very busy week. The Nursery Rhyme we are singing is 'Twinkle Twinkle Little Star.' On Monday we created star wands to sing with, as well as exploring in shaving foam and paint, we caught stars from inside the yellow sparkly water.
Tuesday marked the beginning of advent. Tinsel our Acorns fairy came to visit and sprinkled the class with some Christmas Magic. Everyday Tinsel is going to visit the class with a surprise.
This week we have made some bright and colourful baubles for our Christmas trees, as well as making Christmas wreaths using lots of glitter and pom poms. Friday we made a class wreath for the rest of the school to see.
It has been a very exciting week.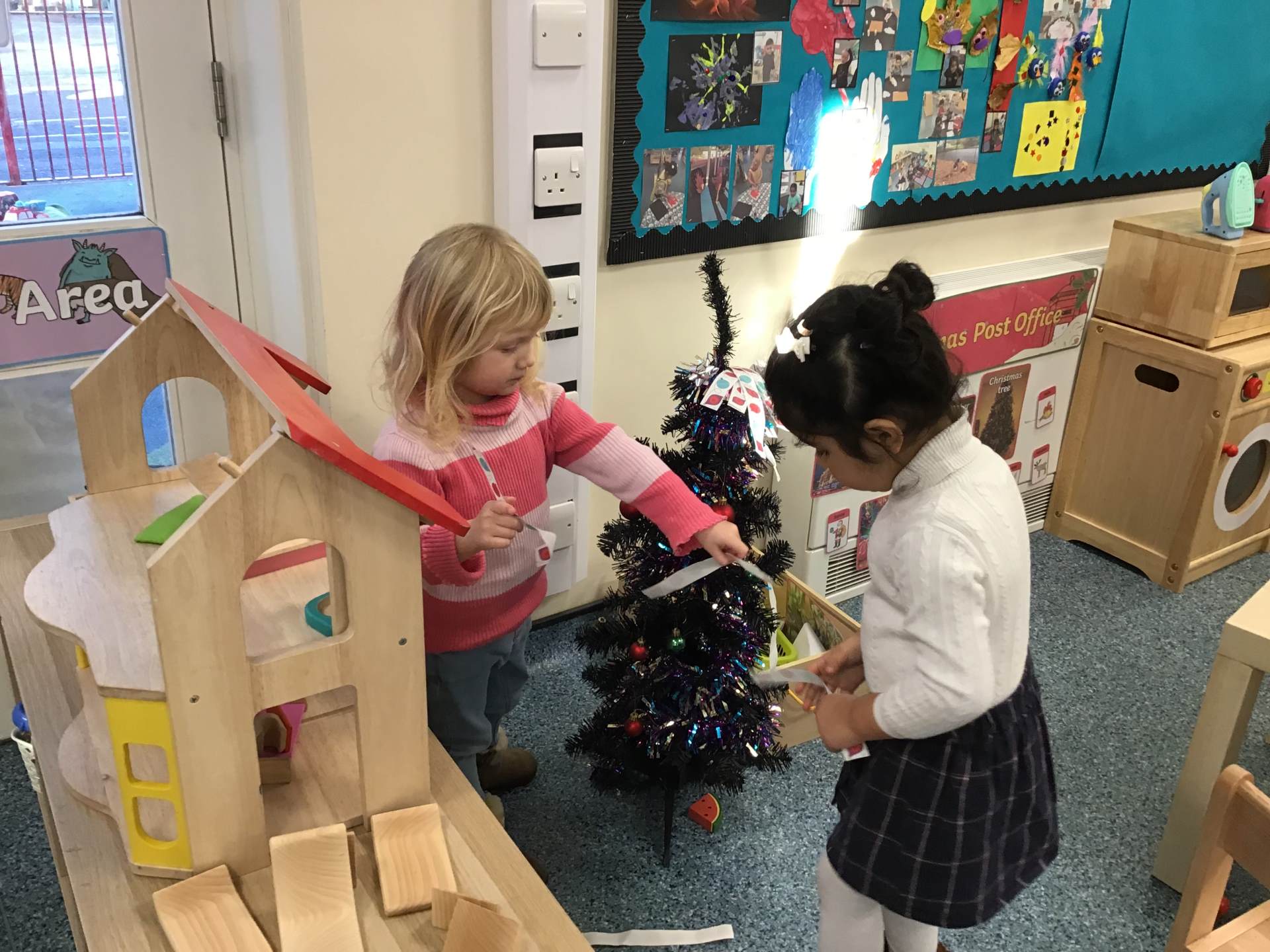 The Christmas Show read by Miss Barber