Our Autumn 2 Journey
Autumn 2 topic web and 10 things to do
Christmas
We have been celebrating Christmas in Sunflowers.
We have been decorating the tree, making decorations, writing Christmas cards, making Christmas pictures and been retelling The Christmas Story with our Nativity scene props. We have found out about a Christingle and held one carefully before blowing it out.
Snowflake the Elf has been visiting our classroom every day. He has been leaving a Christmas book for us to share at home. We have loved listening to all the Christmas stories in Nursery this month.
We're Going on a Bear Hunt
We arrived in Nursery and noticed some footprints on the floor leading to a suitcase with a label 'Ted' on it.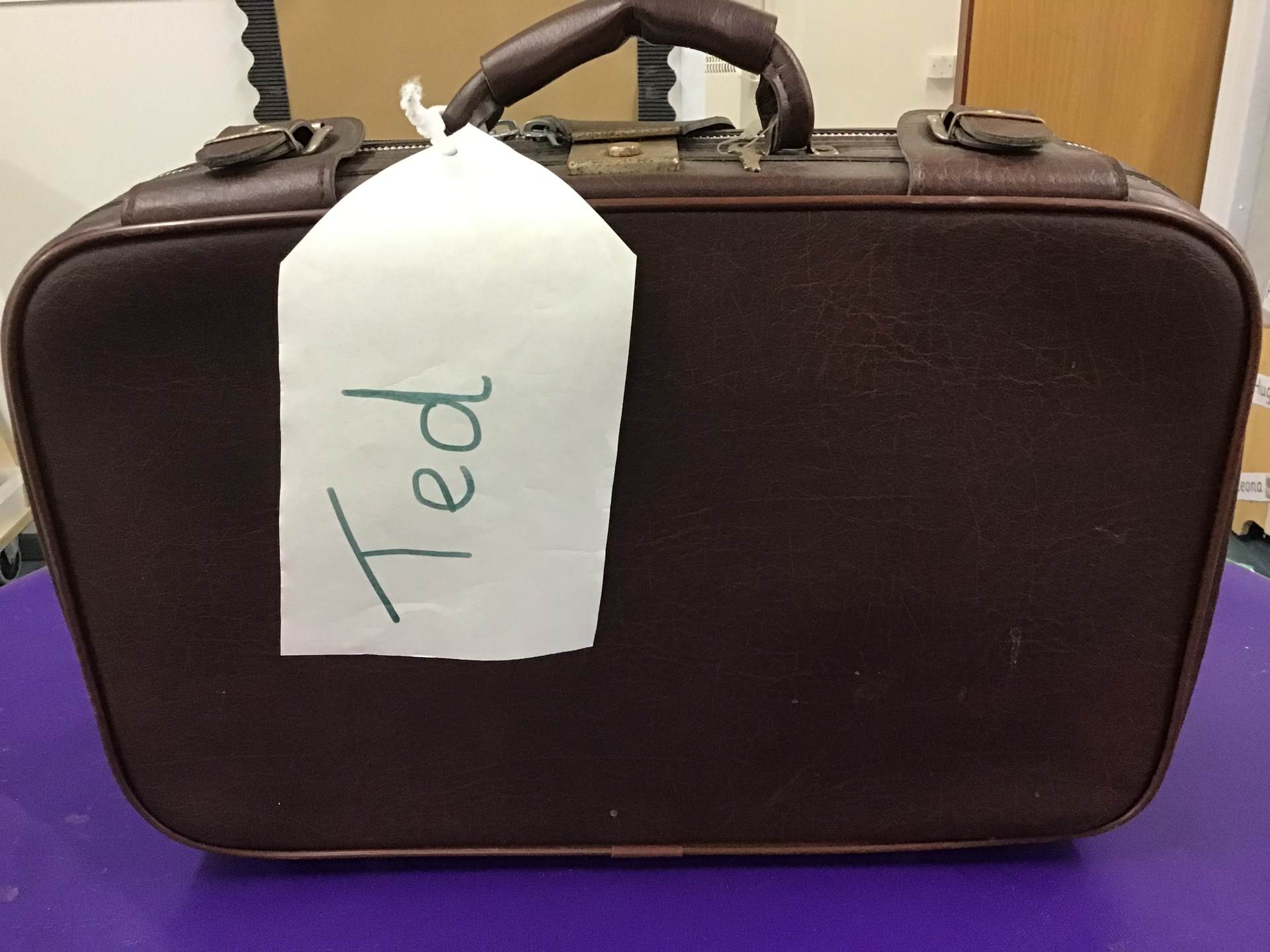 We thought about what it could be...
They're big footprints.
It's a tiger, dinosaur, dog, bear...
Mud on feet.
We opened the case and we found a bear called 'Ted', a letter and the book 'We're Going on a Bear Hunt'.
We came into Nursery to find that Ted had gone! He left us a note saying he had gone on an adventure and that we had to go and find him! We set off on our own Bear Hunt to find Ted...
We're going on a bear hunt, we're going to find Ted.

What a rainy day, we're not scared!
First we had to walk through some long wavy grass.
Then we had to walk through a deep cold river!
Next we came across some thick, oozy mud!
Then we had to walk through a big, dark forest!
We had to walk through a swirling, whirling snowstorm.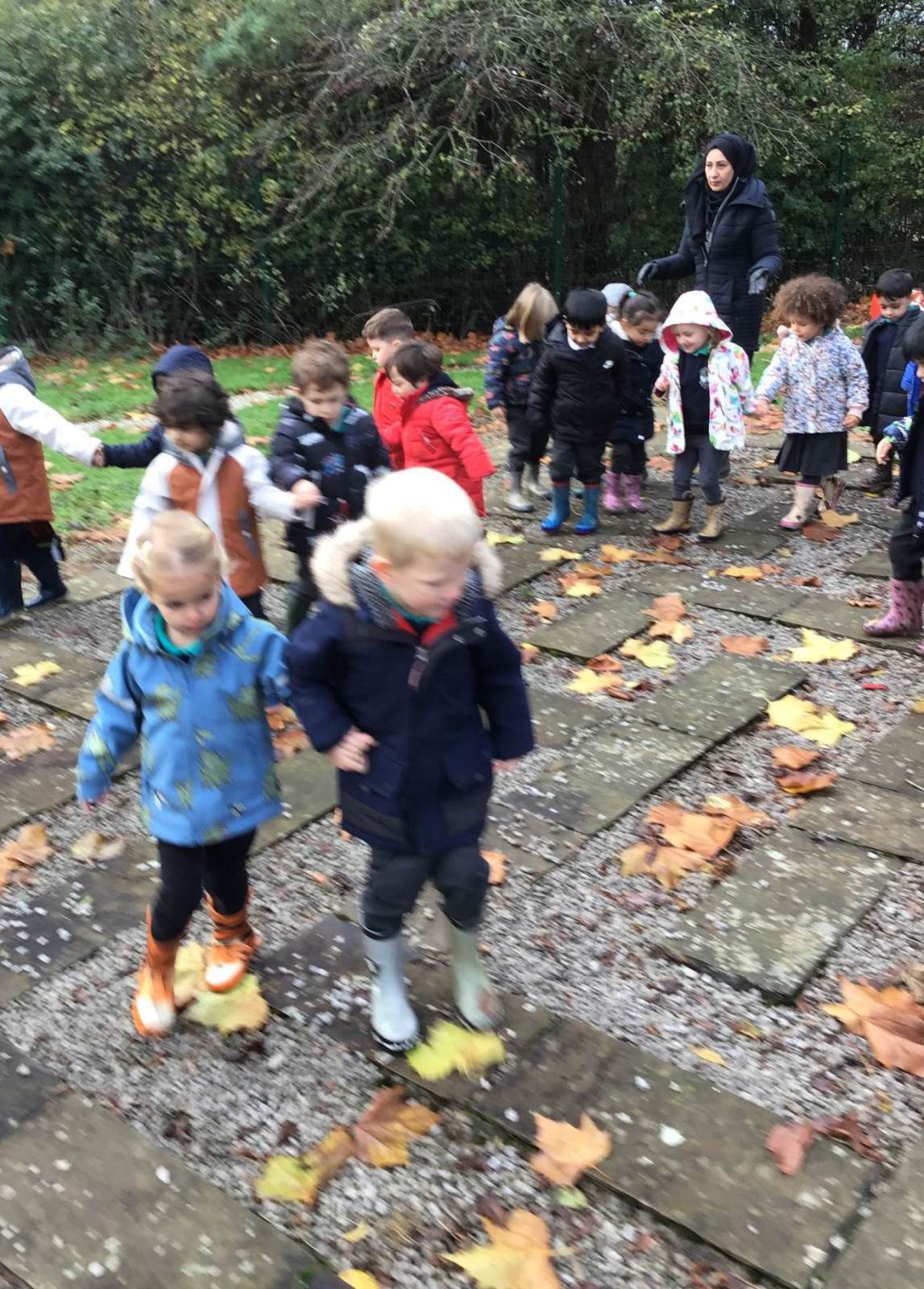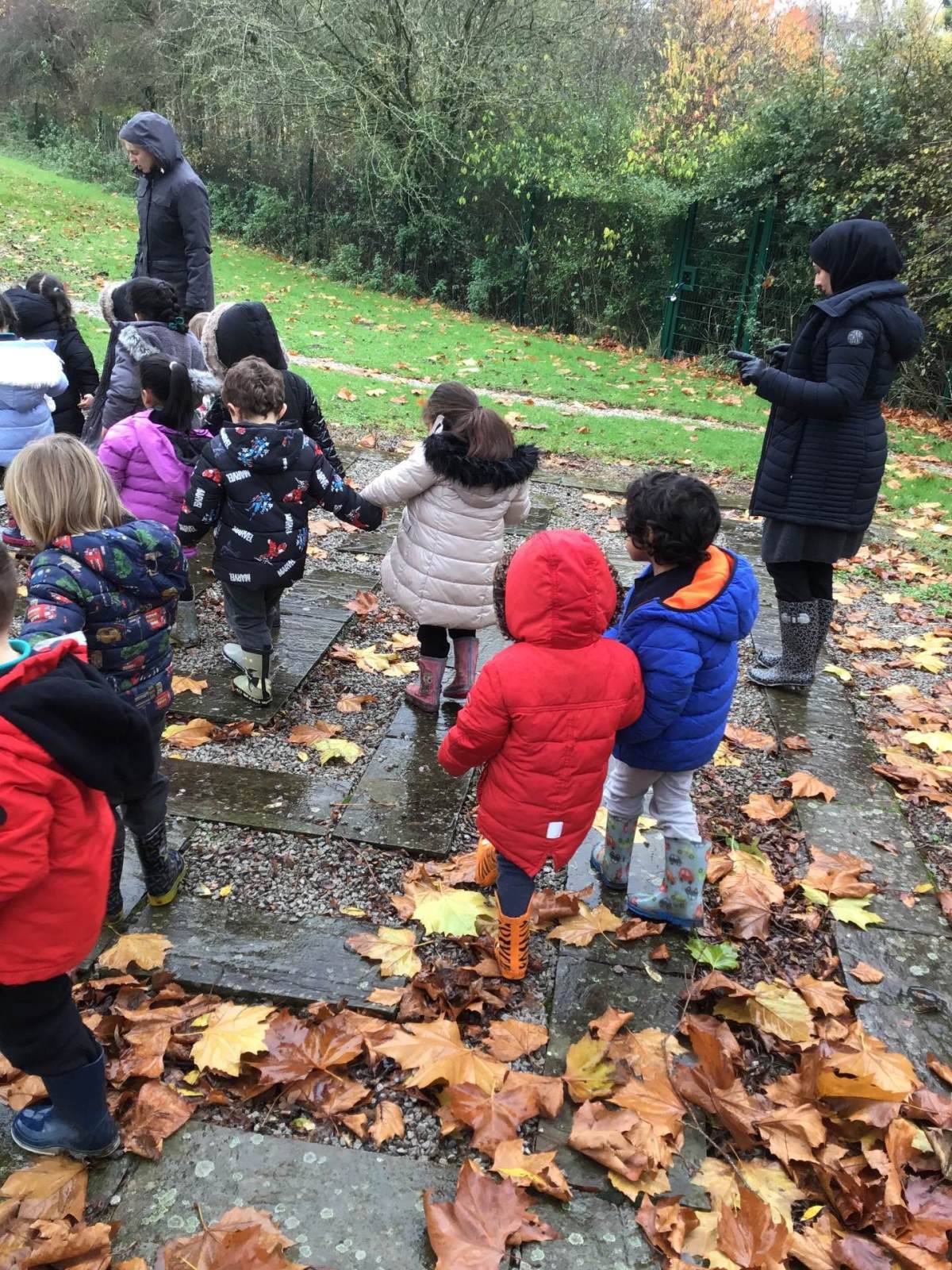 Finally we saw a narrow, gloomy cave.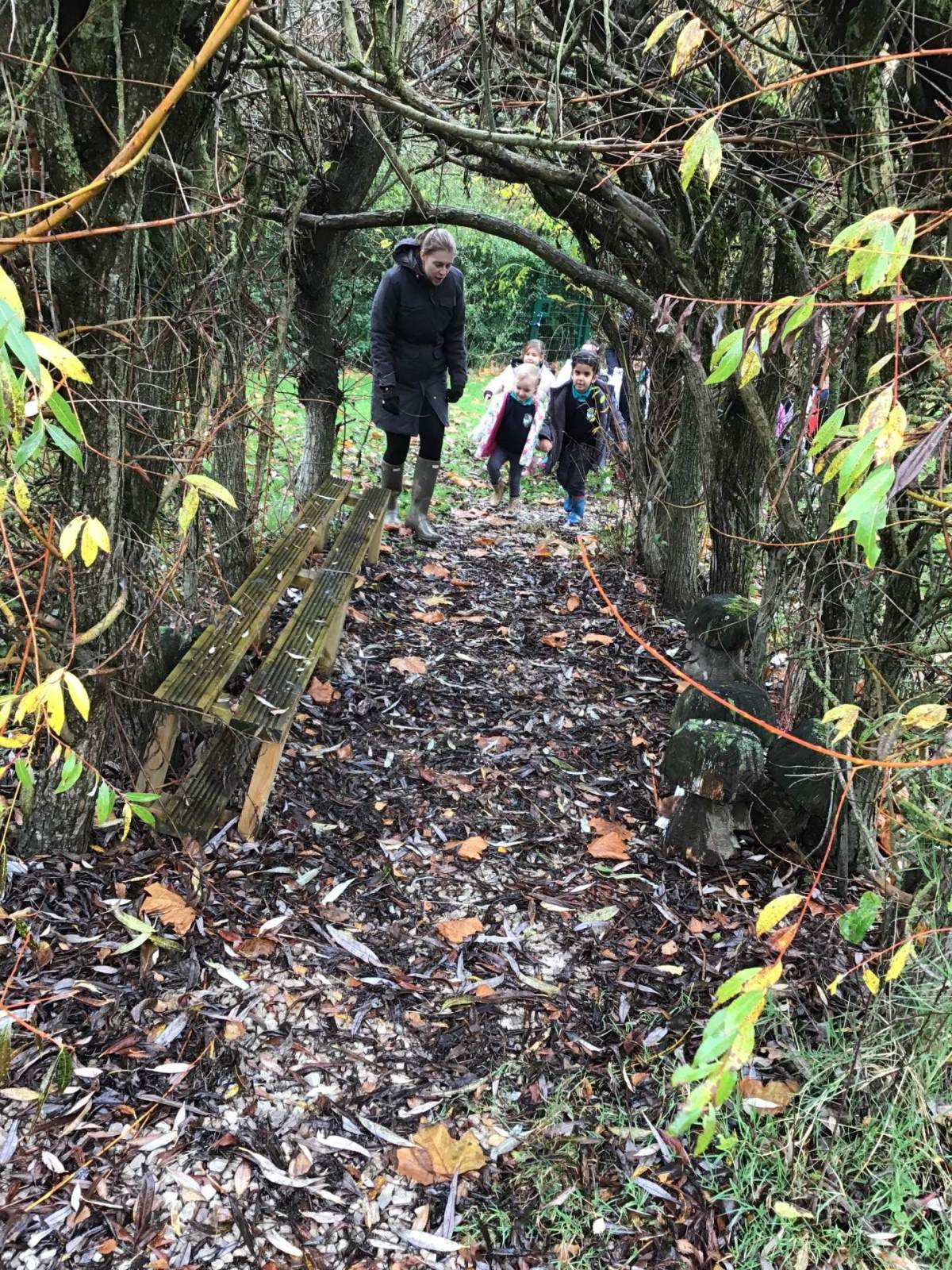 We found Ted!
We drew our own maps to show the adventure that we went on to find Ted!
Stay and Play
Every Tuesday we have 'stay and play' in Nursery. This is an opportunity for our adults to join us in provision and enjoy a song and story with us.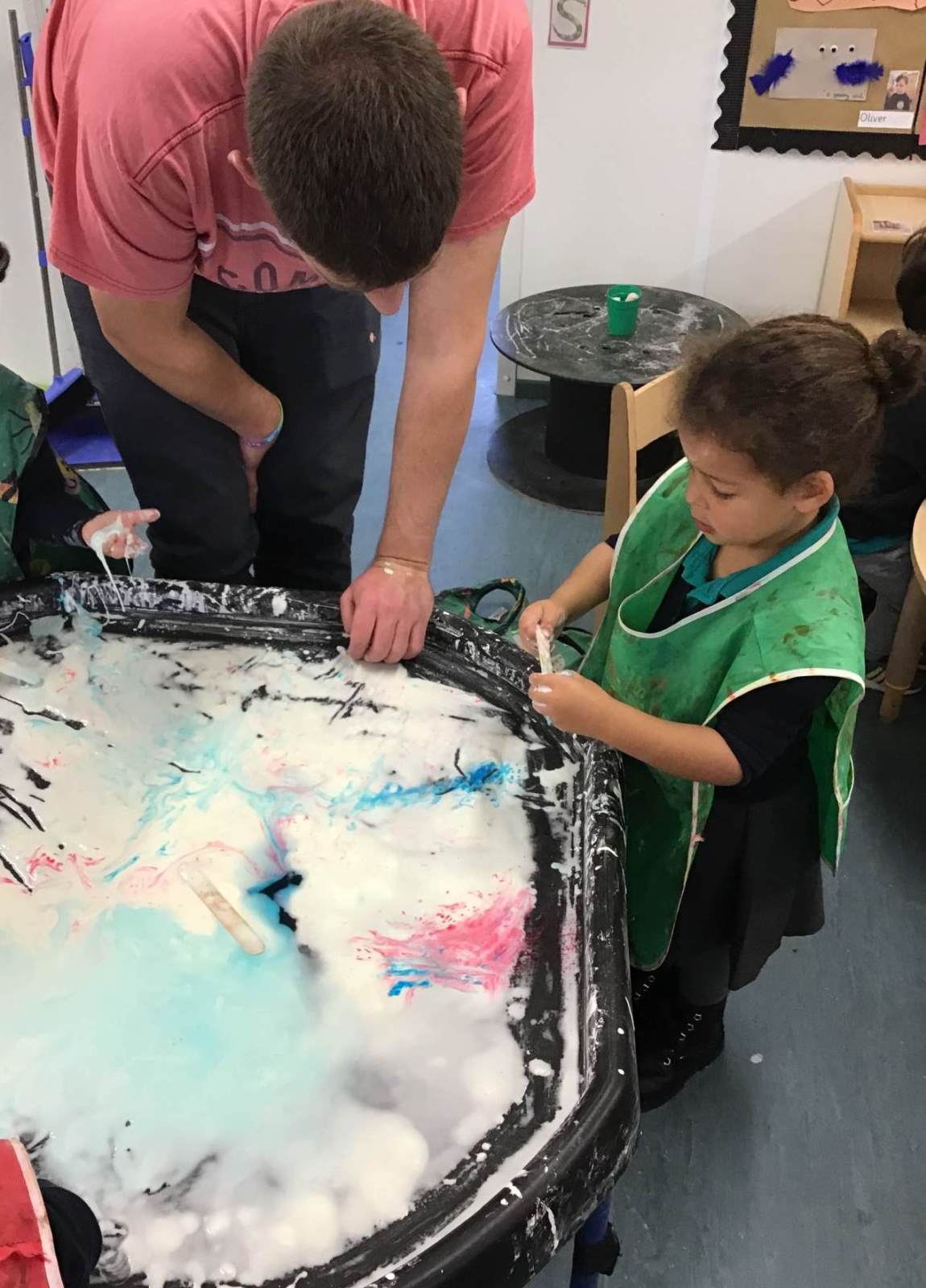 Corn flour
We have been exploring corn flour, we have made lots of marks in the corn flour and been able to talk about what it looks and feels like.
It's slimy!
It's wet.
I like slime.
It is cold.
Bonfire Night
We have been enjoying some Bonfire Night crafts this week. We have been painting fireworks, mark making firework patterns in sand and glitter, making our own fireworks at the 'funky fingers' table and learning how to stay safe on Bonfire Night.
Miss Polly had a Dolly
We have been learning the nursery rhyme 'Miss Polly' and we wanted to find out more about doctors. We have been using the doctors role play kits to make our patients better!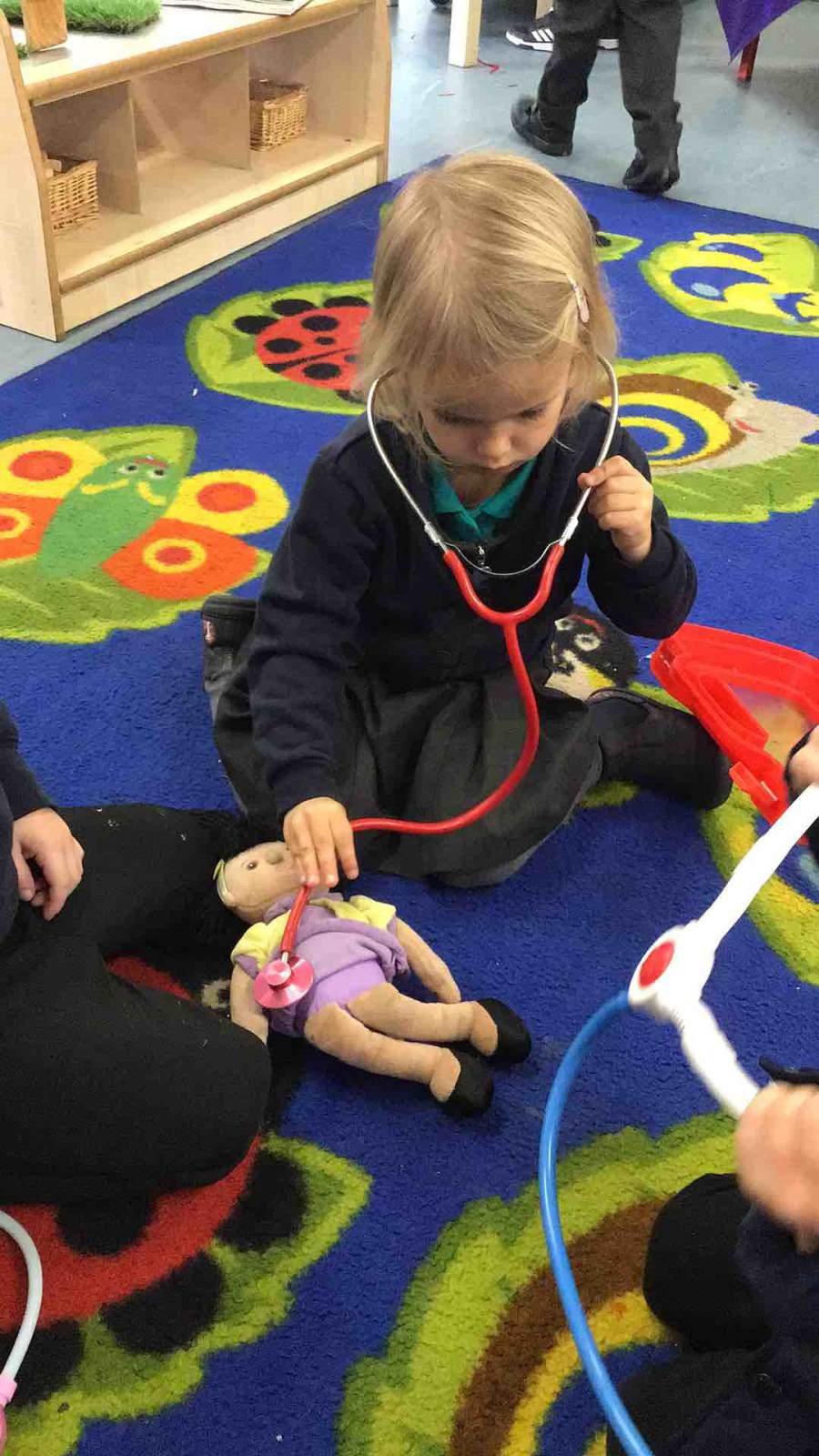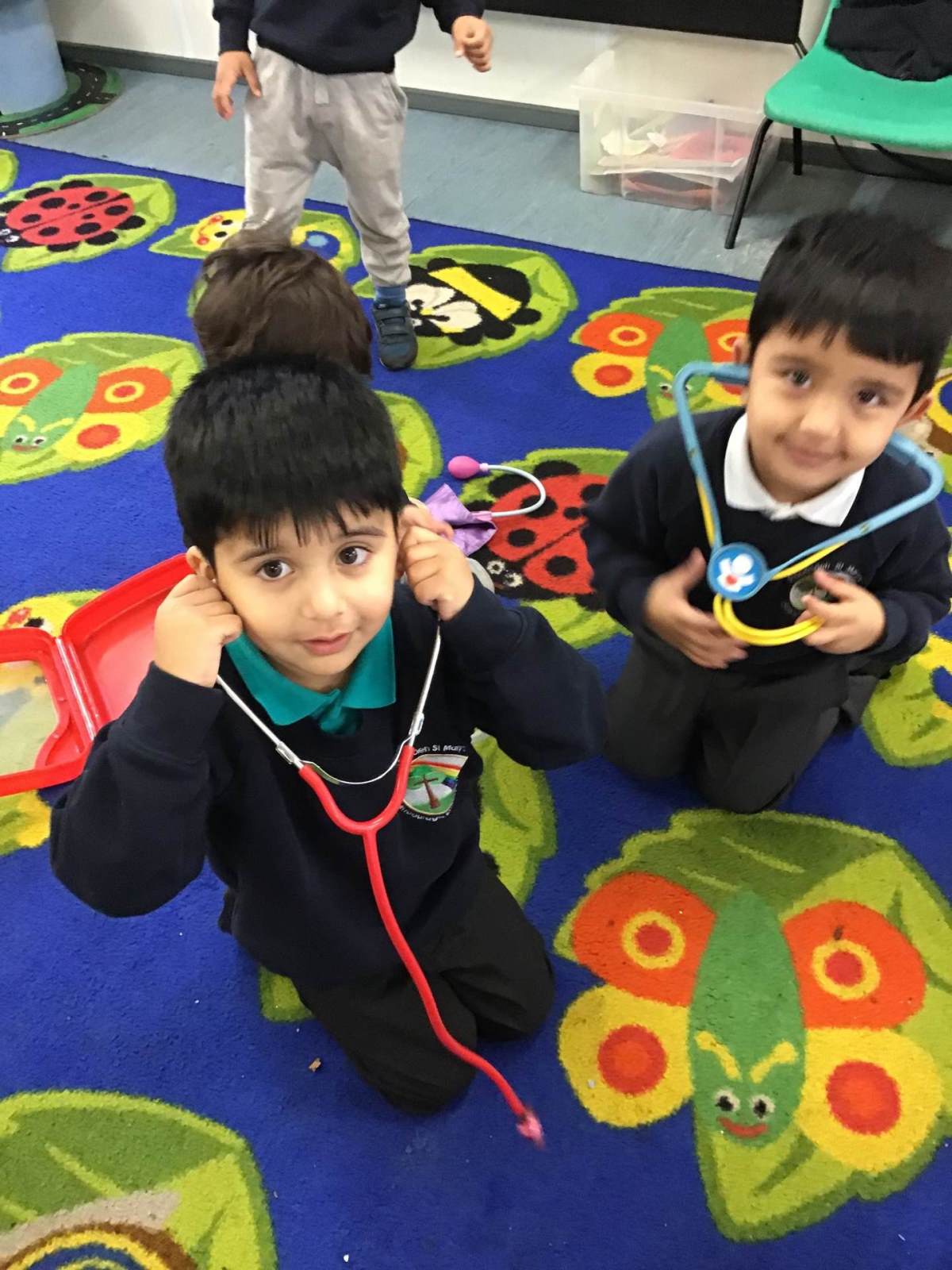 Gross Motor Skills
We loved going out onto the big playground to play with the bikes, scooters, footballs, hoops and building blocks.