Our Autumn Term Journey
Year 1
Week 1
We spent the first week settling into Year 1. Our focus text for the week was 'The Colour Monster'. This helped the children explore their feelings and emotions around the move to Year 1. The children really enjoyed exploring their new classroom and getting to know their new adults and the environment. We ended the week with a lovely trip to the forest where the children loved climbing trees, making stick models and we even constructed a log seesaw, which was lots of fun.
Week 2
This week we have started to explore our new topics for this half term and we've started to get to grips with the fast pace of Year 1. The days go so quickly!
We have a jam packed morning with phonics, consolidating our Phase 3 sounds and then moving onto our 3 Day Read groups.
In English we started our prediction phase of our core text 'The Gruffalo' and the children wrote some super sentences about what clues were left by the main characters from the story. The mouse is very cheeky!
In Maths we have worked very hard on our place value to 10 and we have loved using all the fantastic resources to help us with our learning. On Friday the mouse left the children True or False problem to solve. We spent the morning investigating the length and height of objects in the classroom. The children showed great resourcefulness and worked together to measure the length of the entire classroom!
We have really enjoyed our foundation subjects of Science and Topic which links to our core text of The Gruffalo. Why are humans not like the Gruffalo is our focus and we are exploring animals including humans.
The children worked in groups to draw round each other and they had to label all the different body parts they could see.
We have also enjoyed visiting the edible garden this week. We have discovered a secret tunnel, beautiful sunshine and baby vegetables.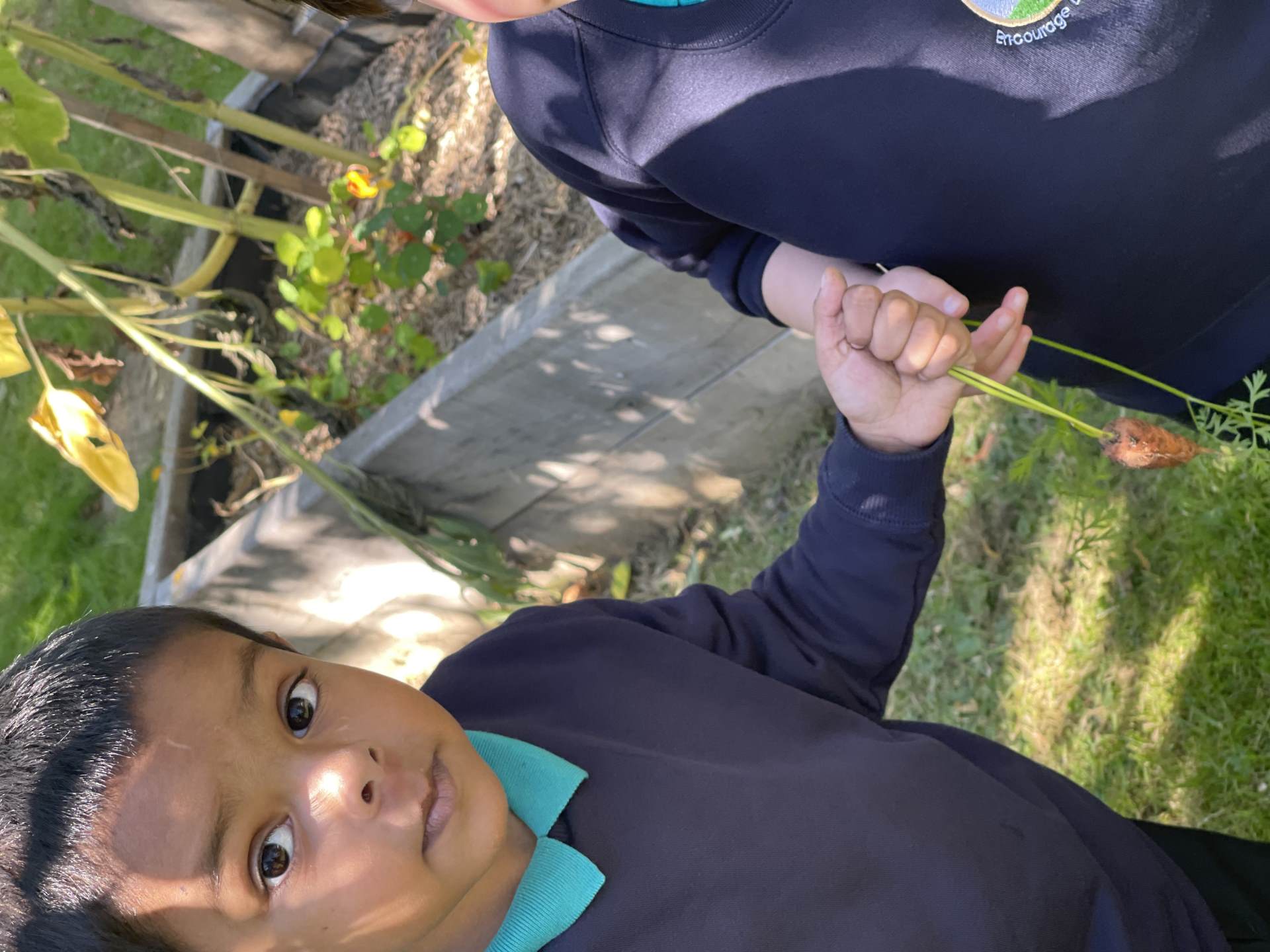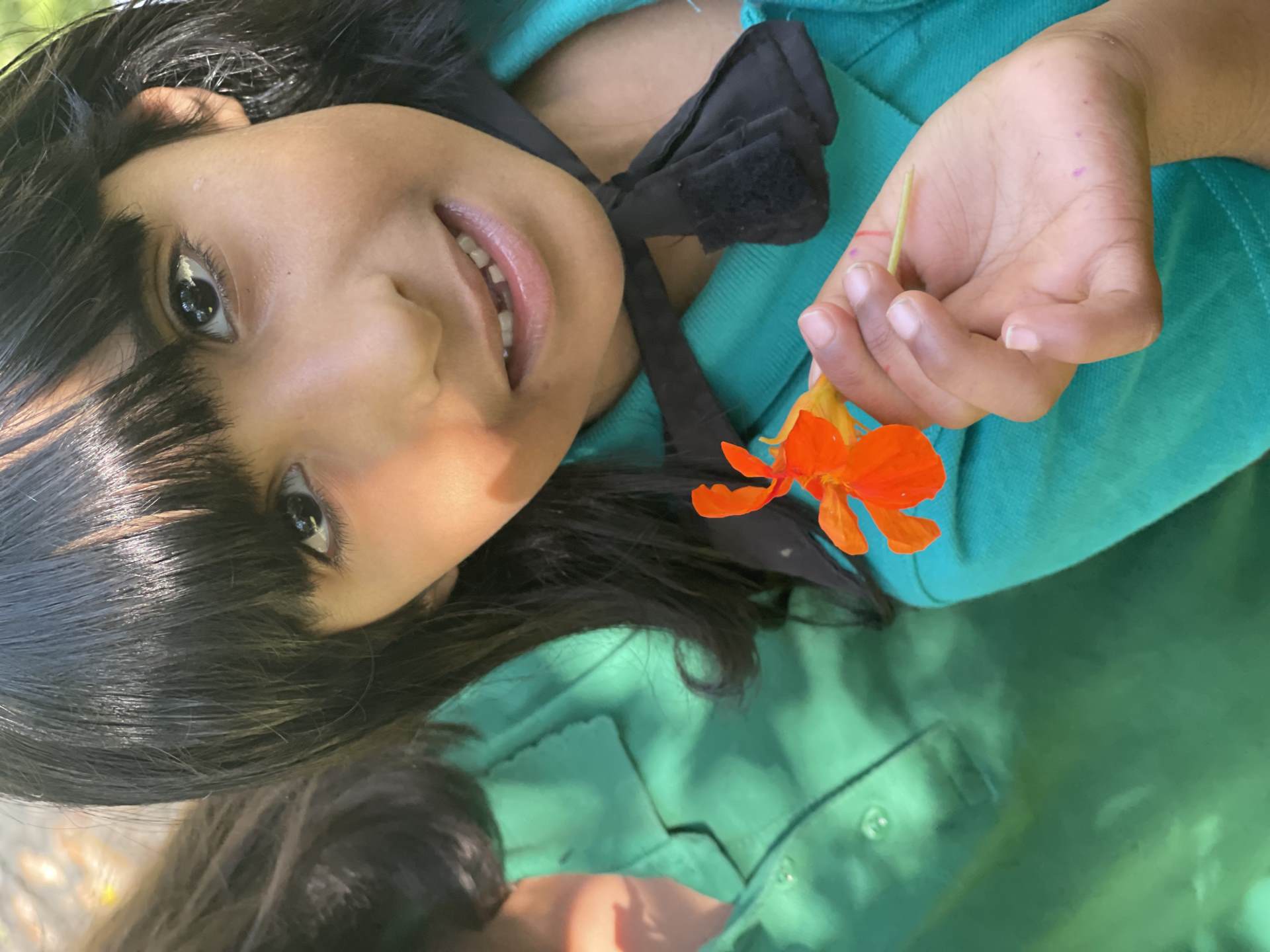 Week 3
This week we have continued our work on the Gruffalo and have focused on learning the story and exploring how the main characters felt at different parts in the story. We have all tried very hard to use capital letters, finger spaces and full stops in our writing.
In Maths we have looked at one more and one less than a given number. We have also used the more than, less than and equals symbols to make our very own true or false statements. On Friday the Gruffalo sent the children a challenge about time. He was getting very confused about when it was lunchtime, story time and bedtime so the children made their own clocks to help him tell the time. This was very helpful for Year 1 as we are always asking when is it playtime and dinnertime!
Science was very exciting this week. Mrs. Buckley and Mrs, McGuigan had prepared our very first science experiment around our 5 senses. Using blindfolds, we all tasted and smelt a range of foods these were; lemon, limes, grapes, chocolate, curry powder, vanilla and honey. We can't wait for our next experiment!
Week 4
This week we continued our work with the Gruffalo and consolidating our work with place value within 10. The children have focused on sentence structure and using the concrete models and images to support their understanding of addition.
1B had great fun spending the morning in the edible playground with Joel. They explored the different flower beds, planted some seeds for the year ahead and harvested carrots and potatoes. Once back in class, Mrs Cook took a guided group to wash, peel and chop the potatoes ready for boiling. In the afternoon the children all tasted some yummy mash potato!
Week 5
This week Year 1 spent time immersing themselves in their music and exploring sounds of the woodland. They listened to and appraised the musical piece: Colonel Hathi Elephant March from the motion picture The Jungle Book.
The whole of Year 1 had a fantastic time counting and clapping in octaves, the beat of 8 and marching around the classroom. Mrs Buckley thought it was a great idea to move like the elephants and everyone moved around the room on all fours.
Week 6
To celebrate the last week of the half term and to bring our topic to a close Year 1 had a Gruffalo party! They ate the following:
Terrible Tusks (cheesy crisps)
Poisonous Warts (halved grapes)
Purple Prickles (chocolate mini rolls)
Roasted Fox (cheese rolls)
Scrambled Snake (popcorn)
Terrible Teeth (marshmallows)
Owl Ice-cream (ice-cream in a cone)
knobbly Knees (cupcakes)
Terrible Tusks (chocolate fingers)
Mouse Droppings (chocolate buttons)
Orange Eyes (cheese balls)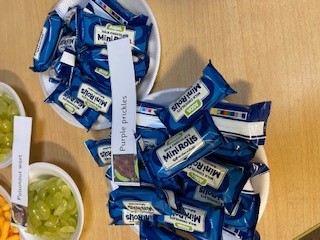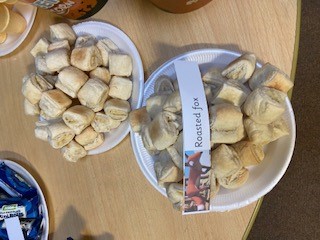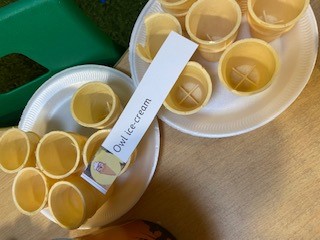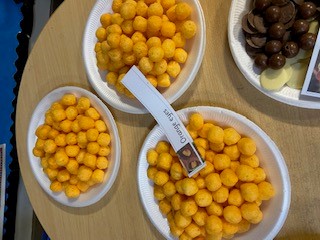 English
This half term Year 1 have started our exciting journey of 'Lost and Found' by Oliver Jeffers. The children had great fun predicting what would happen in the story and even had to defrost some of the characters that were trapped in a block of ice! This made for great links with Science and the children explored what happened when the ice melted.
Throughout the unit of work the children focused their attention on sentences constructions and tried very hard to remember their capital letters, finger spaces, conjunctions and full stops.
The children wrote a range of pieces of writing from: retells, character descriptions. setting descriptions and letter writing. Year 1 also received letters and pictures from the penguin, who set challenges for the children to complete.
Maths
During the second half term Year 1 continued to develop their understanding of place value within 20 and explored solving mixed addition and subtraction problems. The children had great fun using the part / part whole models and tens frames to support their learning.
Music,
During the second half term in music we focused on preparing for our peace concert and Nativity performance. We enjoyed showing of our singing and acting skills in our Nativity play and finished with an amazing rendition of One Night, One Moment. During our peace concert we performed our version of Celine Dion's What about Love.
Science
In Science we have been exploring everyday materials. We have looked at objects in our classroom and the materials they are made from. We made boats that could float and finished the half term by testing the best biscuits for Santa to eat on his journey. The children had to see how many dunks it took the biscuit to dissolve when we dipped it in milk. We all made our predictions and then had great fun testing jammie dodgers, pink wafers and party rings. We discovered after our experiment that the Jammie dodger was the strongest biscuit.

{SECTION_MENU}