Our Autumn Term Journey
Autumn 1 half term overview:
Maths
We have started our place value unit of work. We have been investigating what one hundred looks like with different objects. After, we practised counting in hundreds.


We have been exploring how to represent numbers using dienes and place value counters.

English
We are excited to read 'The Stone Age Boy' and find out all about his adventures in the past! We have hot seated the main character and done a conscience alley to discuss what he should do when he meets a mysterious girl called Om...

Topic
We are learning all about the Stone Age! We have have lots of questions and are eager to learn more! So far we have learnt how to forage like a caveman and have explored the role play area.


We have spent time looking at different cave paintings and thought about the colours and techniques used to design our own cave paintings with oil pastels.

We have even created our very own Stone Age jewellery using clay to make the beads. After we painted them using the colours the Stone Age people would have used. We look like real cavemen now!


To consolidate our learning of the Stone Age in the classroom we went on a school trip to Cliffe Castle where we did a carousel of Stone Age activities. We had so much fun! We dressed up as cavemen, became archaeologists digging for artefacts, sorted different materials and types of artefacts and we also drew the artefacts.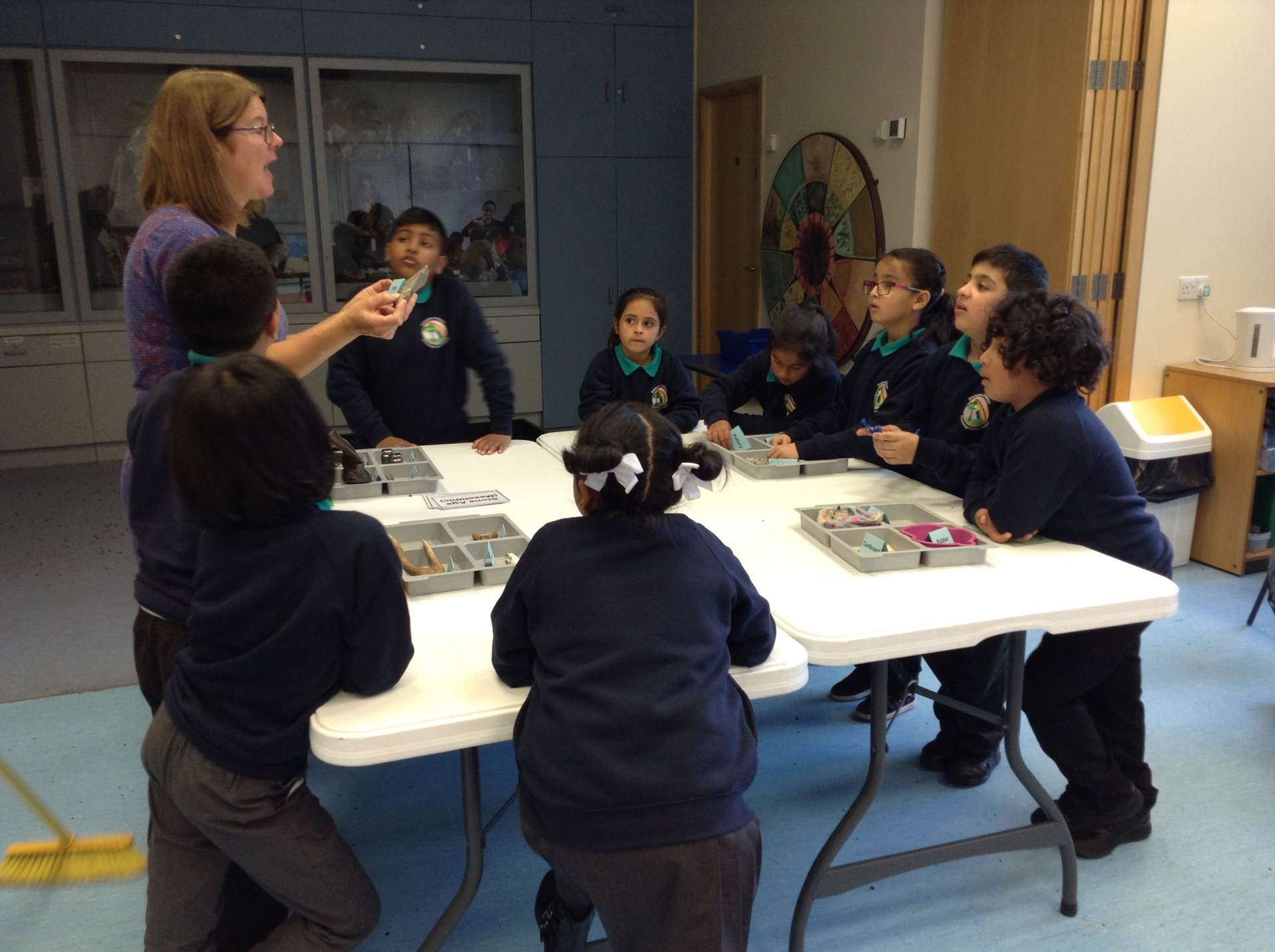 Science
We are looking at light this half term. First we learnt what a light source is and worked in groups to decide which objects were light sources and which were not. There were some tricky ones like the moon and mirrors!

We have since explored mirrors and discussed how light reflects off smooth surfaces like mirrors. We had a go at some mirror activities to test how the light reflects!

After we learnt about reflection, we tested different materials to see which one was the most reflective and the best material for Om and the Stone Age boy to wear in the dark cave!

RE
This half term we are thinking about what it is like to follow God. We started with the Noah's Ark Godly Play. We retold the story using the props and discussed what it was like for Noah to follow God.

Picture news
Each week we discuss something relevant in the news and this week it was all about first aid. We held a debate to discuss whether first aid should be part of the curriculum for all children. We loved sharing our ideas and disagreeing respectfully!


Homework
Look at our fabulous examples of our homework! Everyone has put a lot of effort in and should be very proud of the work they produced!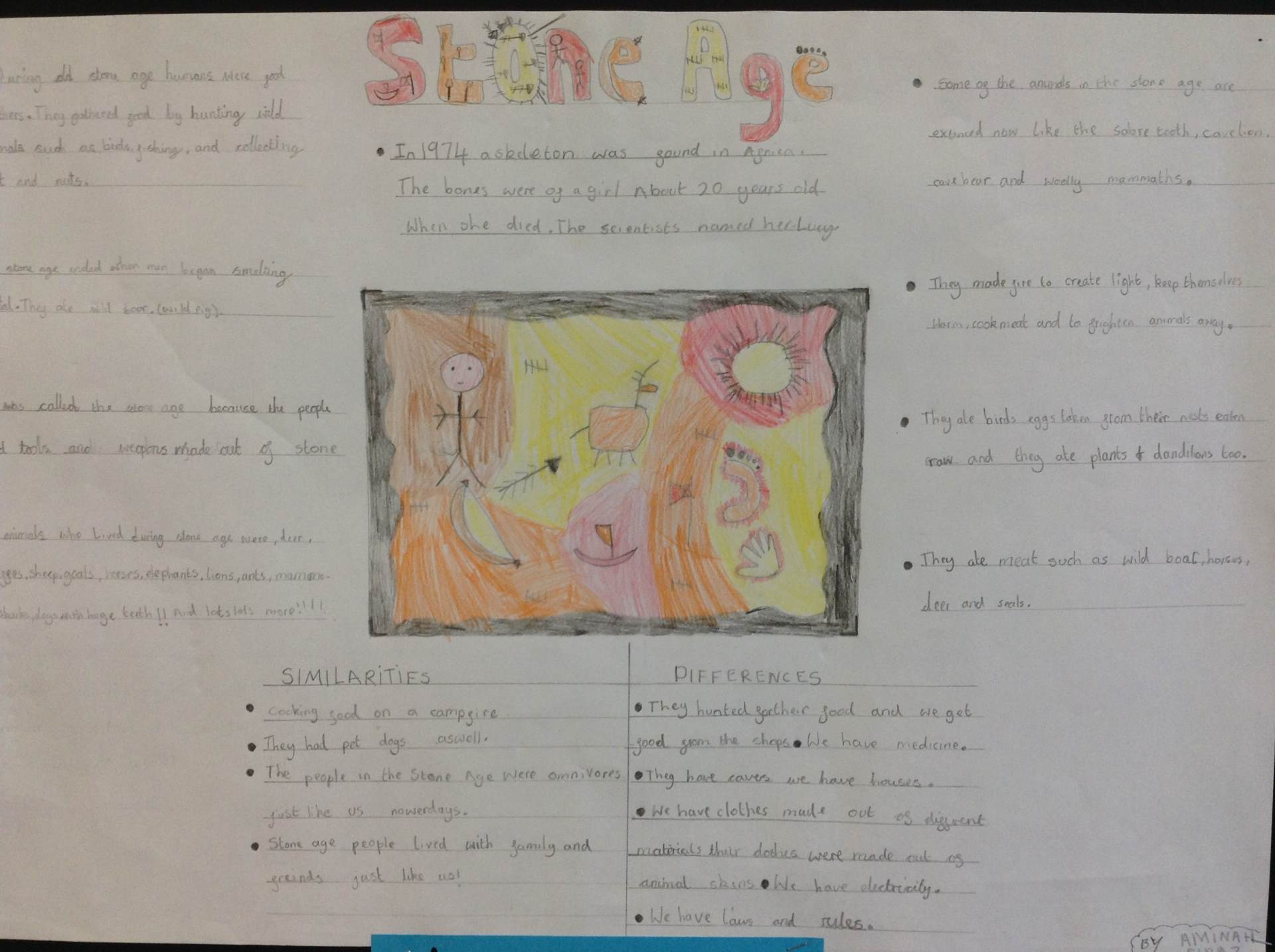 Autumn 2 half term overview:
UK Parliament week
During our first week back after the October half term we have been learning all about parliament, focusing specifically on democracy and what that means in our country. We used dictionaries to find out what democracy and other British values mean. We discussed what democracy is and why it is important.
Once we had discovered what democracy is and how parliament works. We thought about voting and what happens during an election. We then held a debate to discuss whether children should be allowed to vote in elections. We had a group of children who were for and a group who were against. We appointed judges to look for the group using clear voices, taking turns, being respectful and using good body language.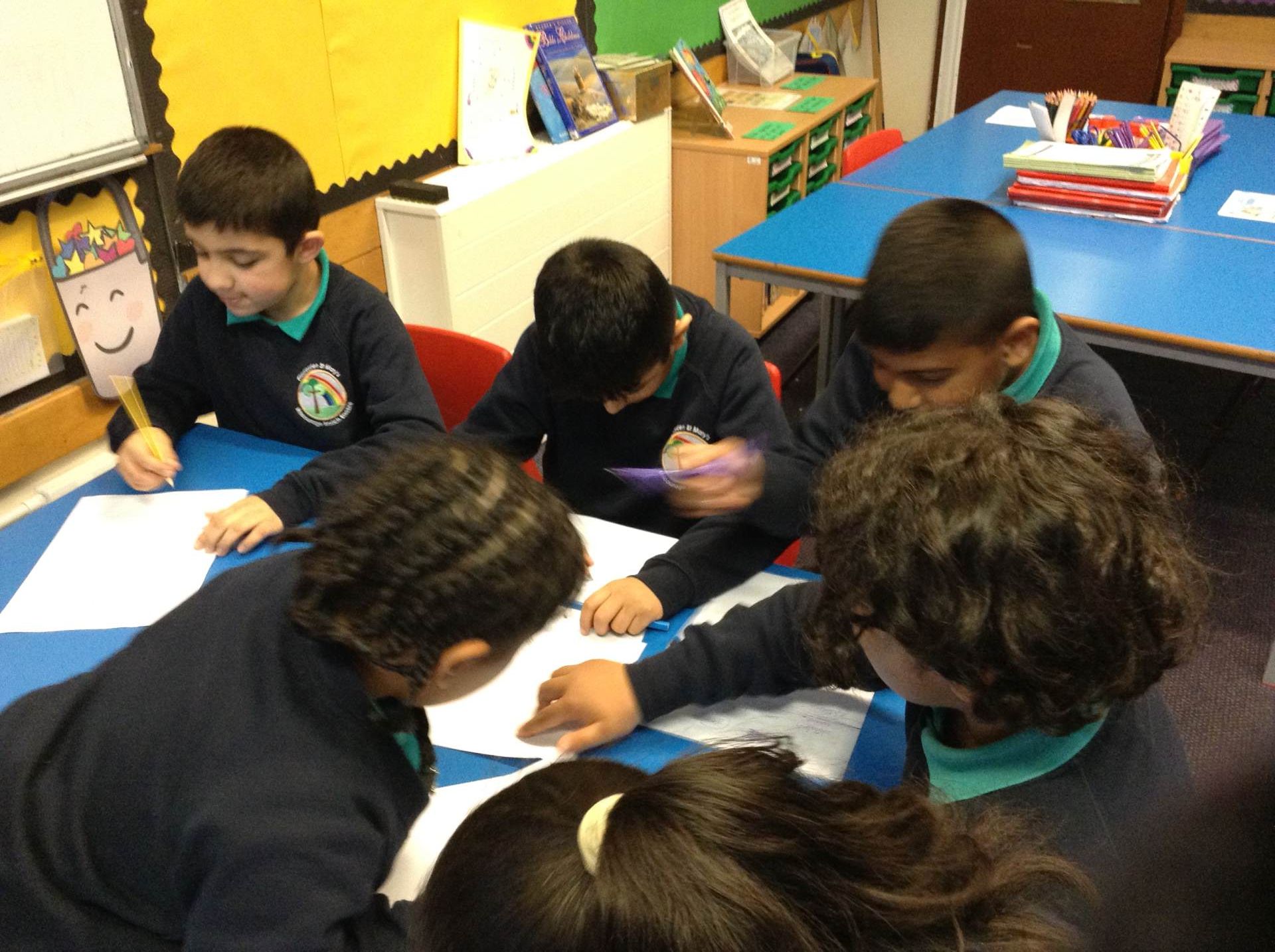 Bonfire night
We looked into the history of Bonfire Night and why it is celebrated. We learnt what Guy Fawkes had done and how King James I reacted. We then thought about Guy Fawkes' thoughts and feelings during the different stages of his plan. We explained why he was feeling/thinking this way and we had a go at finding evidence in the text.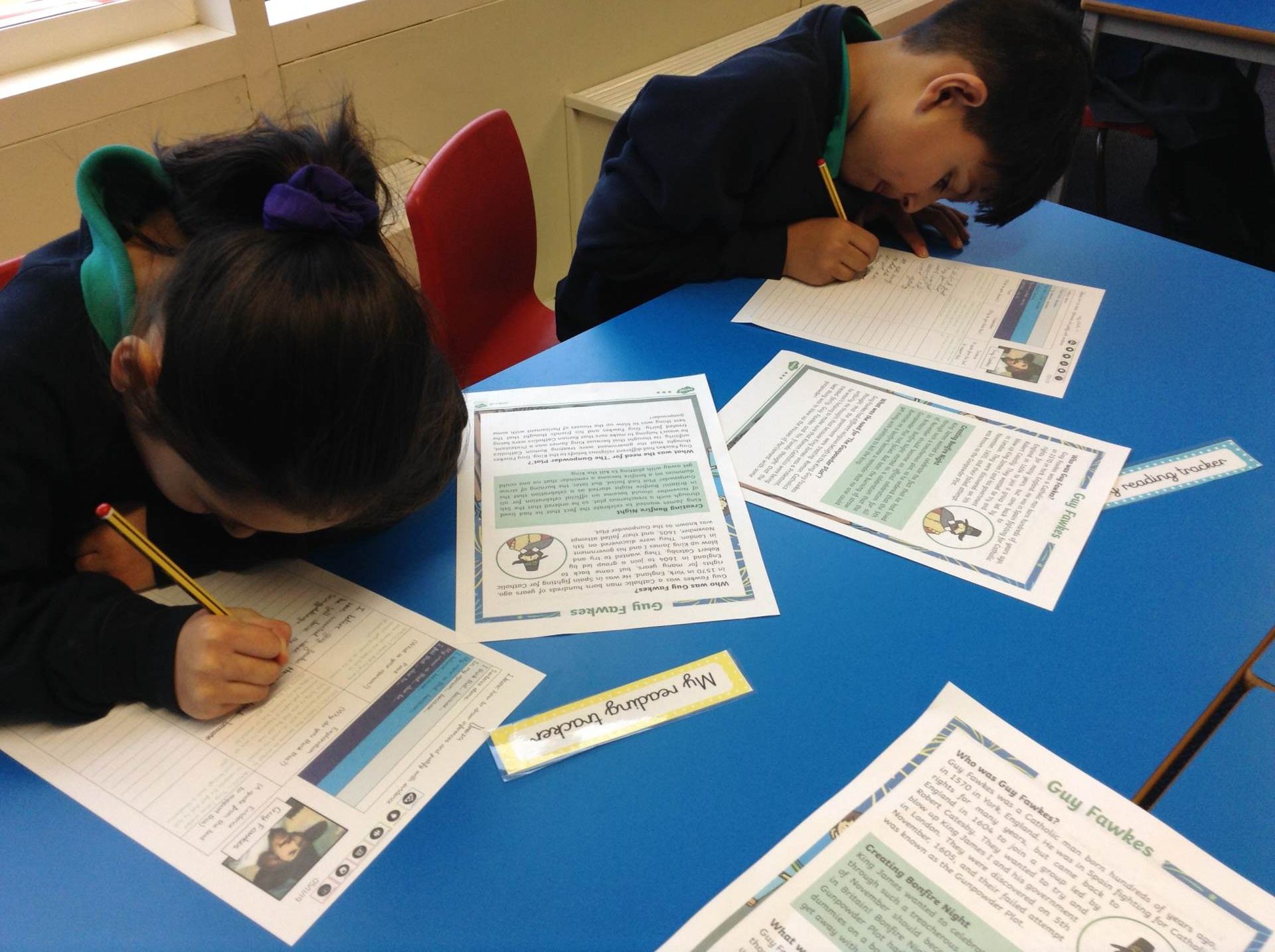 Remembrance Day
To commemorate Remembrance Day, we found out why it is important and how it started. We learned about the importance of the poppies and read the poem of 'In Flanders Fields' together. We wrote our own acrostic poems thinking about the poppy and after we made poppies of our own.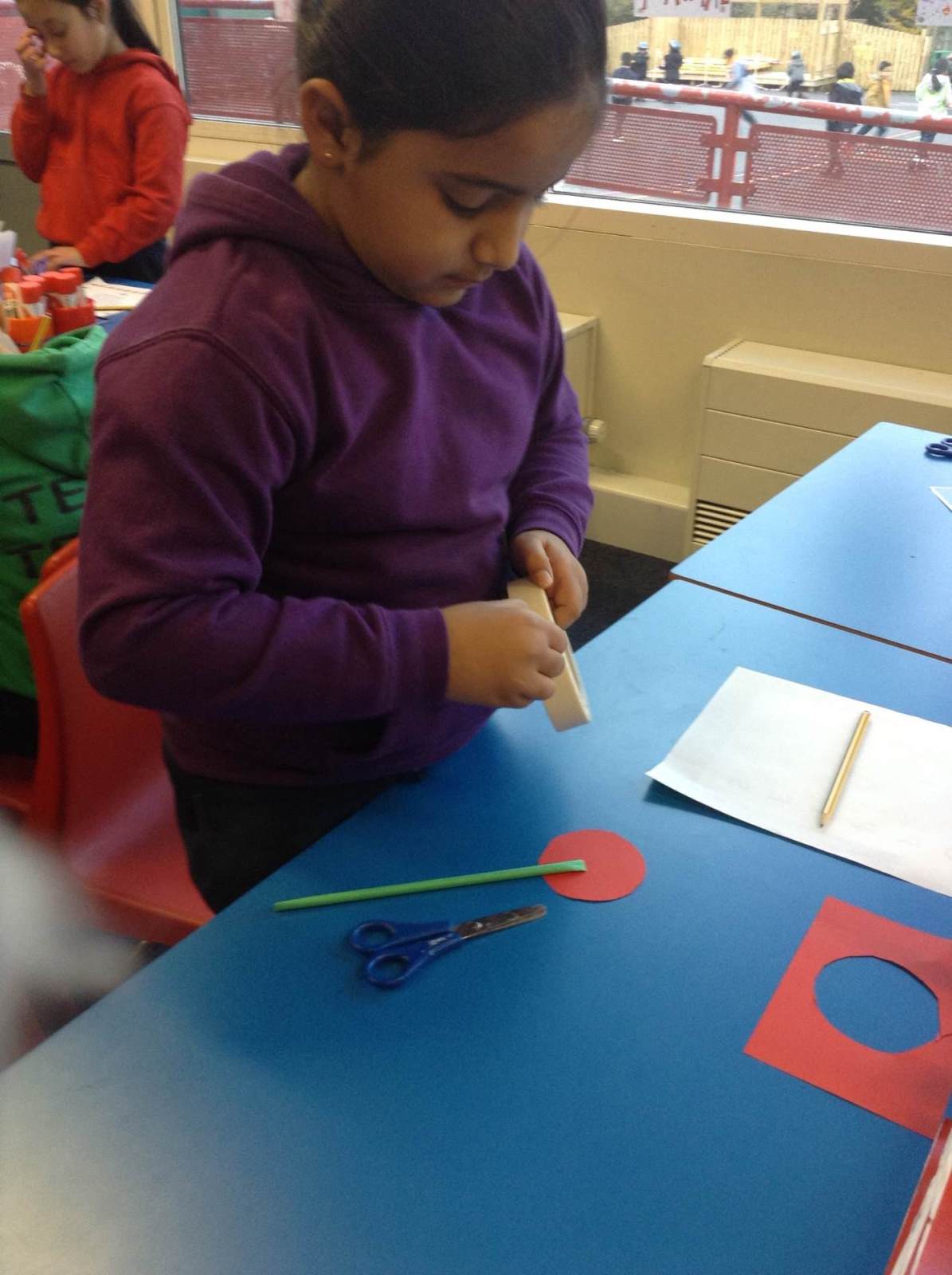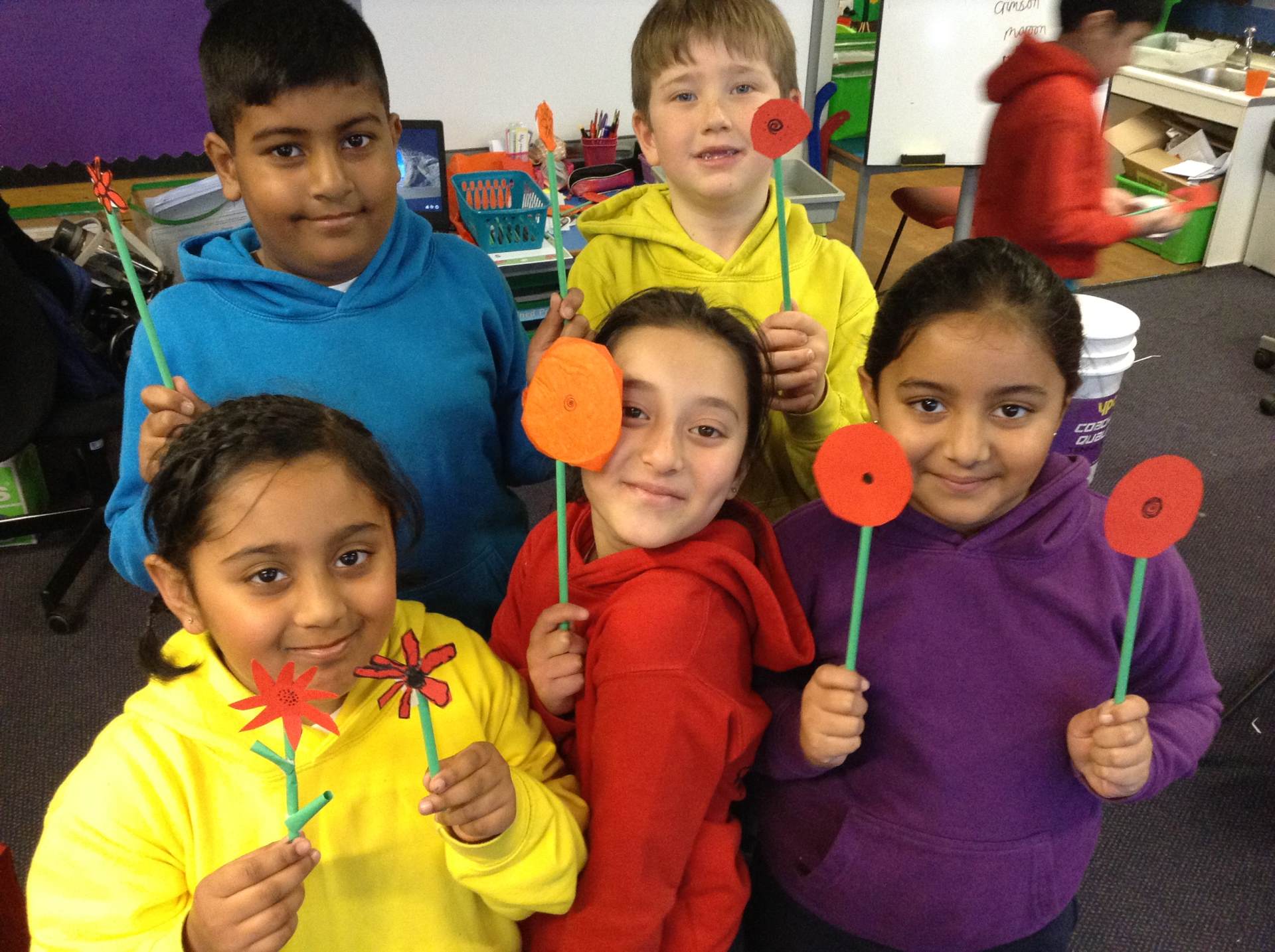 Class assembly
Our class prepared an assembly on everything that we had learnt about Stormzy last half term. We shared information we had learnt about Stormzy and how he shows respect. We even learnt one of Stormzy's songs 'Blinded by your Grace' and sang it during our assembly. We were really excited to share our assembly with the rest of the school!
Topic
This half term our topic is plants. We have loved exploring our garden centre role-play area!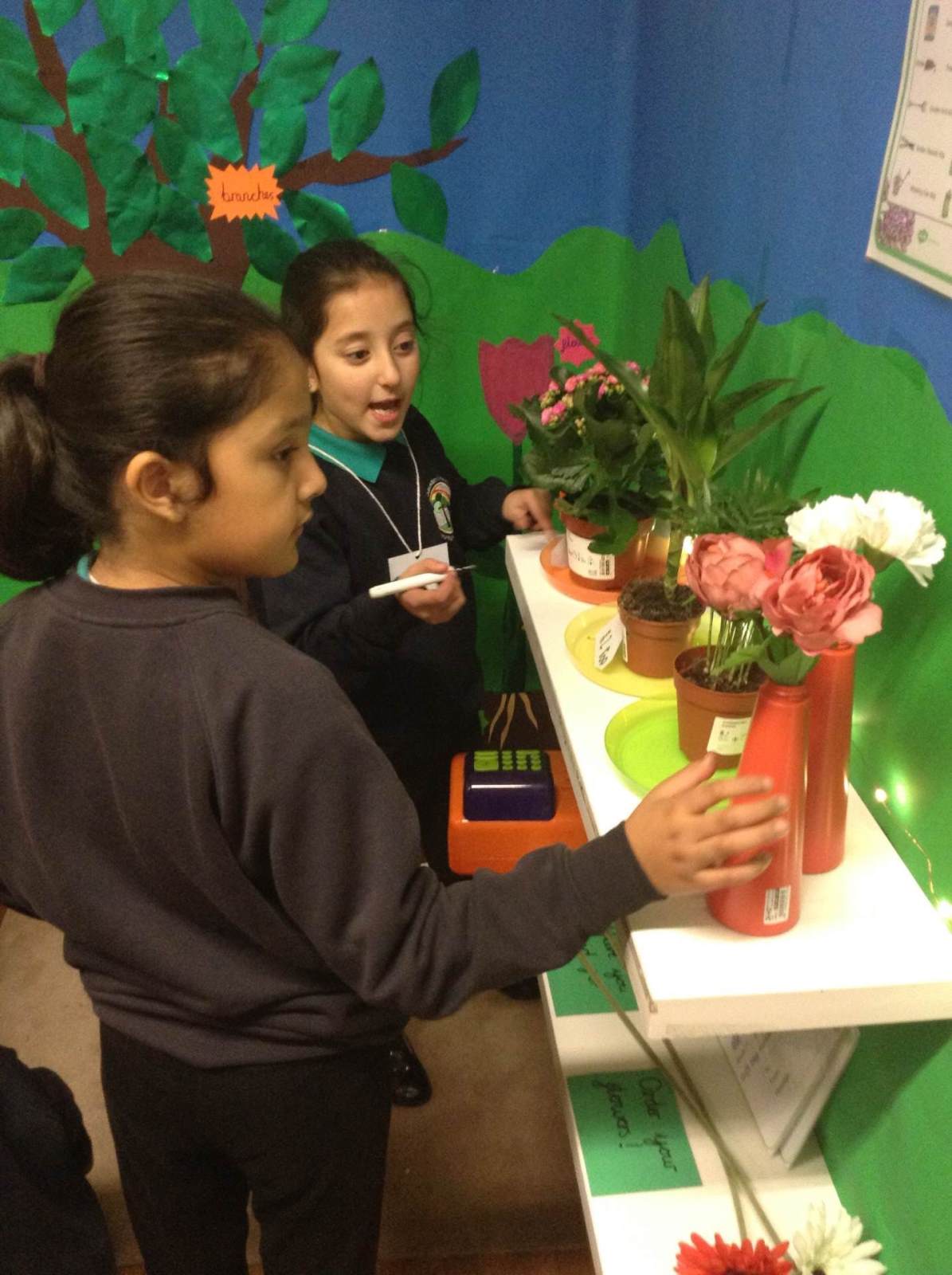 We have also started learning about different types of trees. We looked at the different shapes of leaves and went outside and identified Sycamore, silver birch, oak, ash and beech trees. We were surprised by how many different trees we could find in our own school!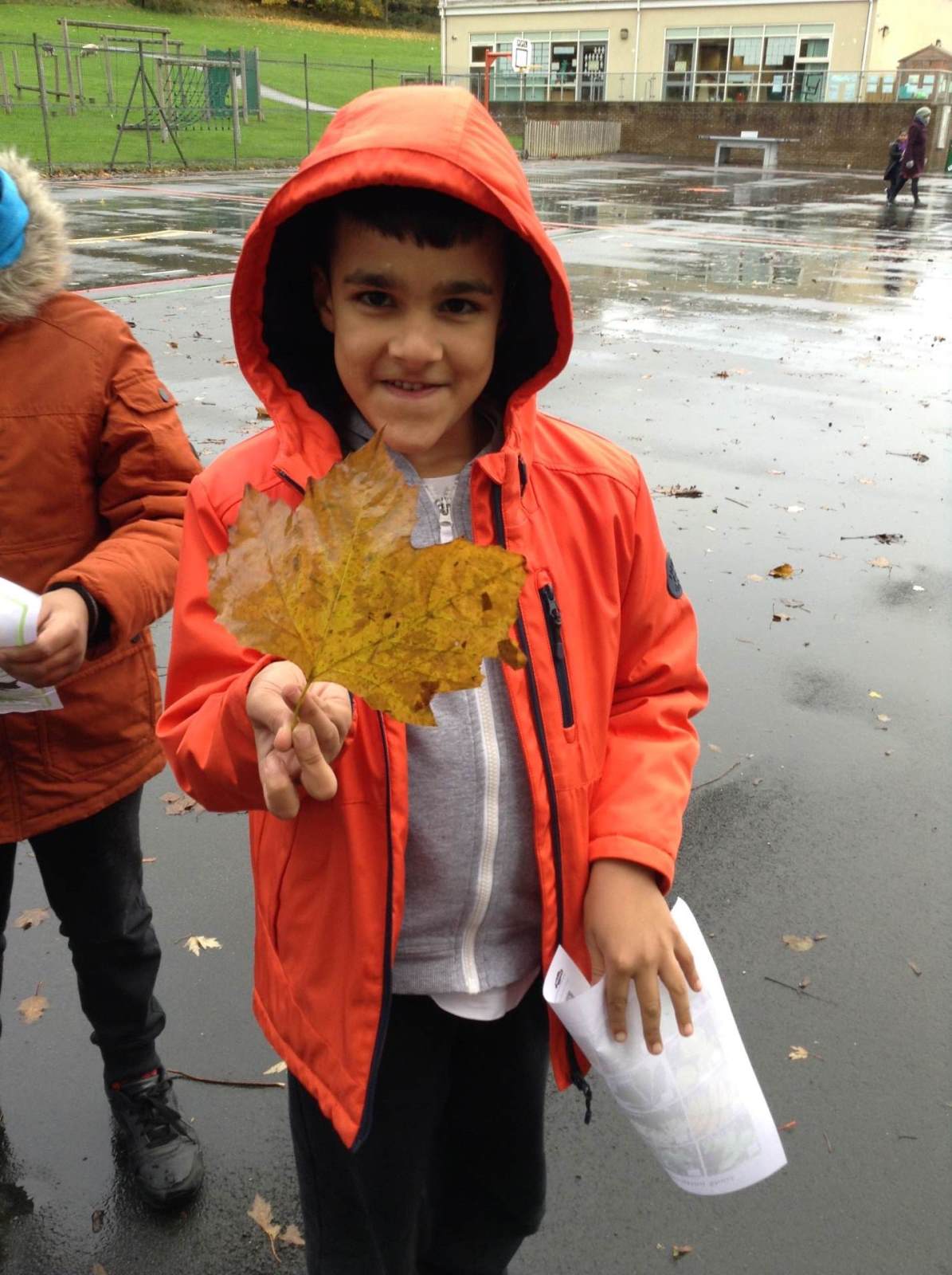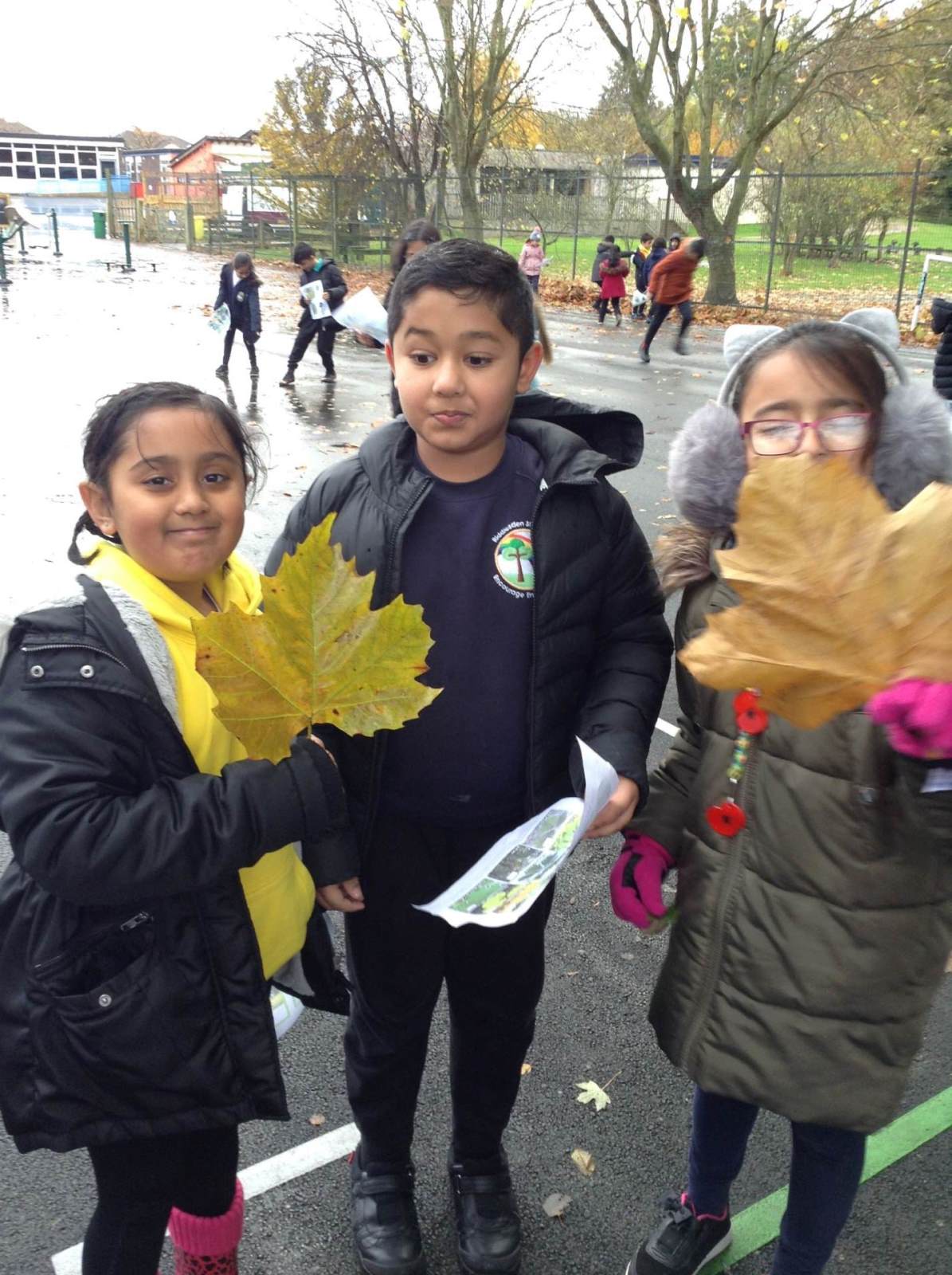 After, we measured the height of the trees and the circumference of the tree trunks. We used trundle wheels and measuring tapes to measure in metres and centimetres. We learnt that we could measure the height by walking back from the tree until we could see the top looking between our legs! We then measured the distance back to the tree using a trundle wheel. When we had finished measuring, we looked at our findings and realised that the taller trees had tree trunks with a bigger circumference.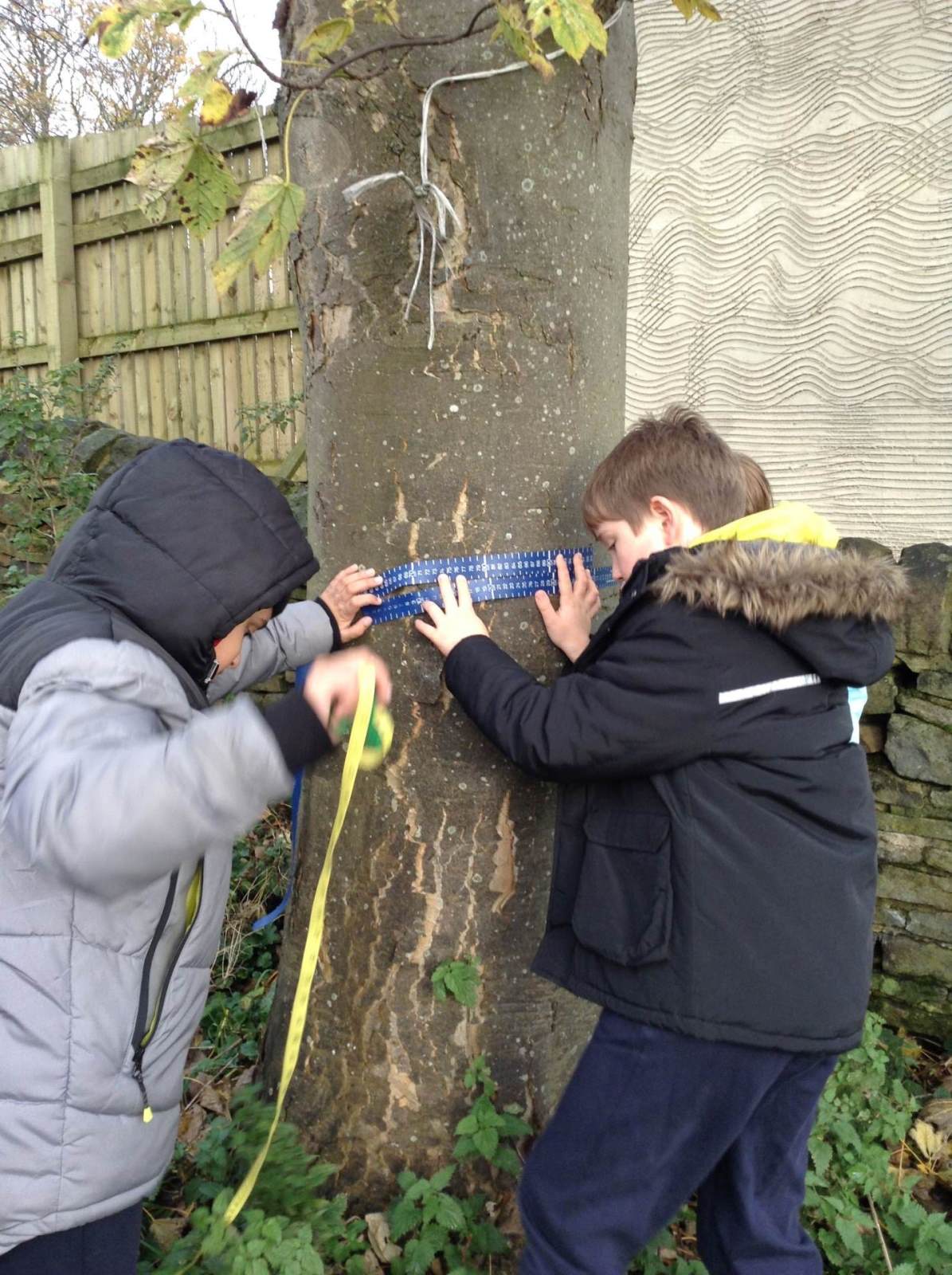 Music
This half term we are learning how to play the glockenspiel! We couldn't wait to learn our first notes! In our first lesson, we explored how they work and how to use them. We learnt how to play the notes D and E. We also practised how to read these notes and learnt some musical vocabulary such as stave and treble clef.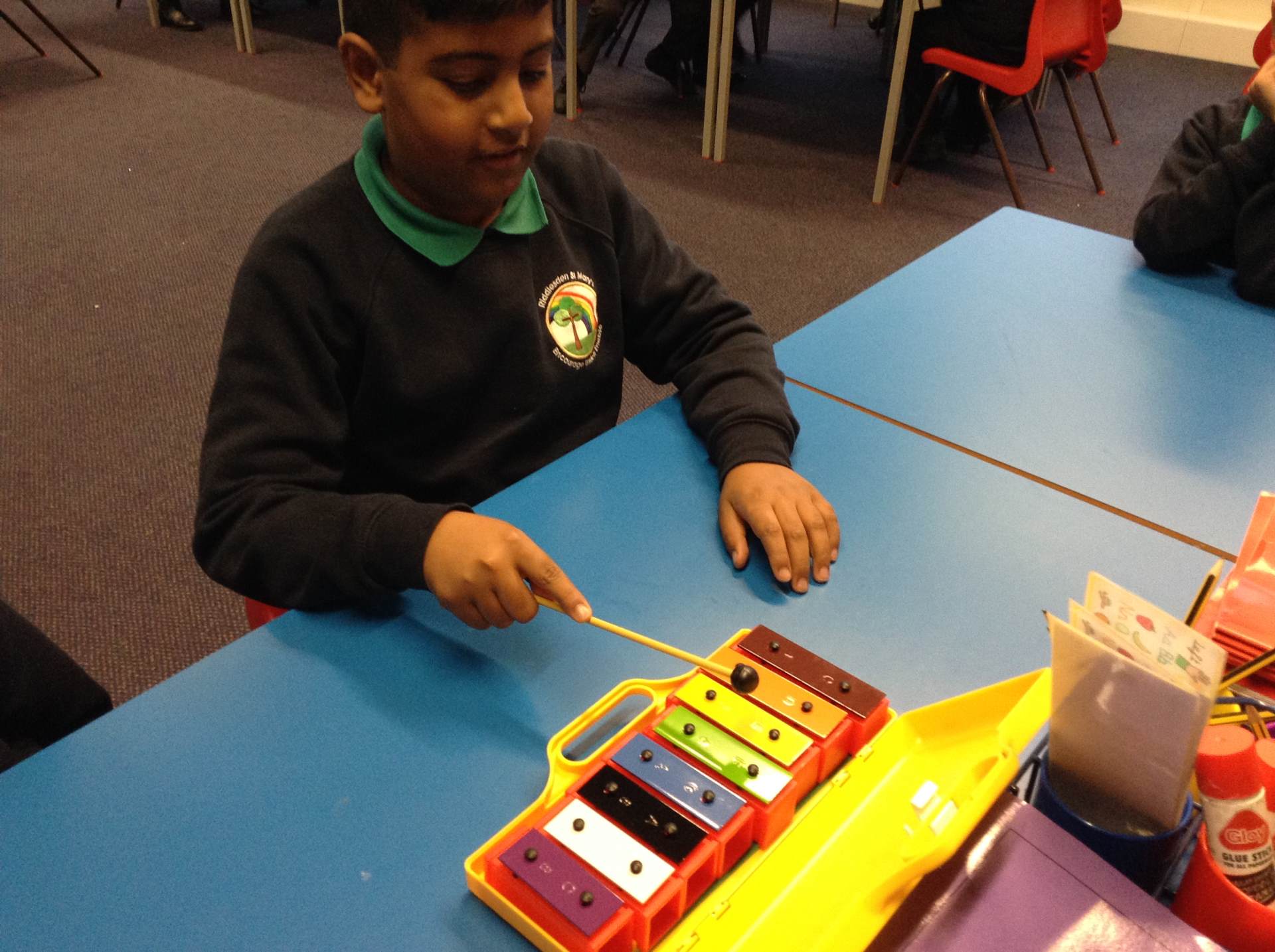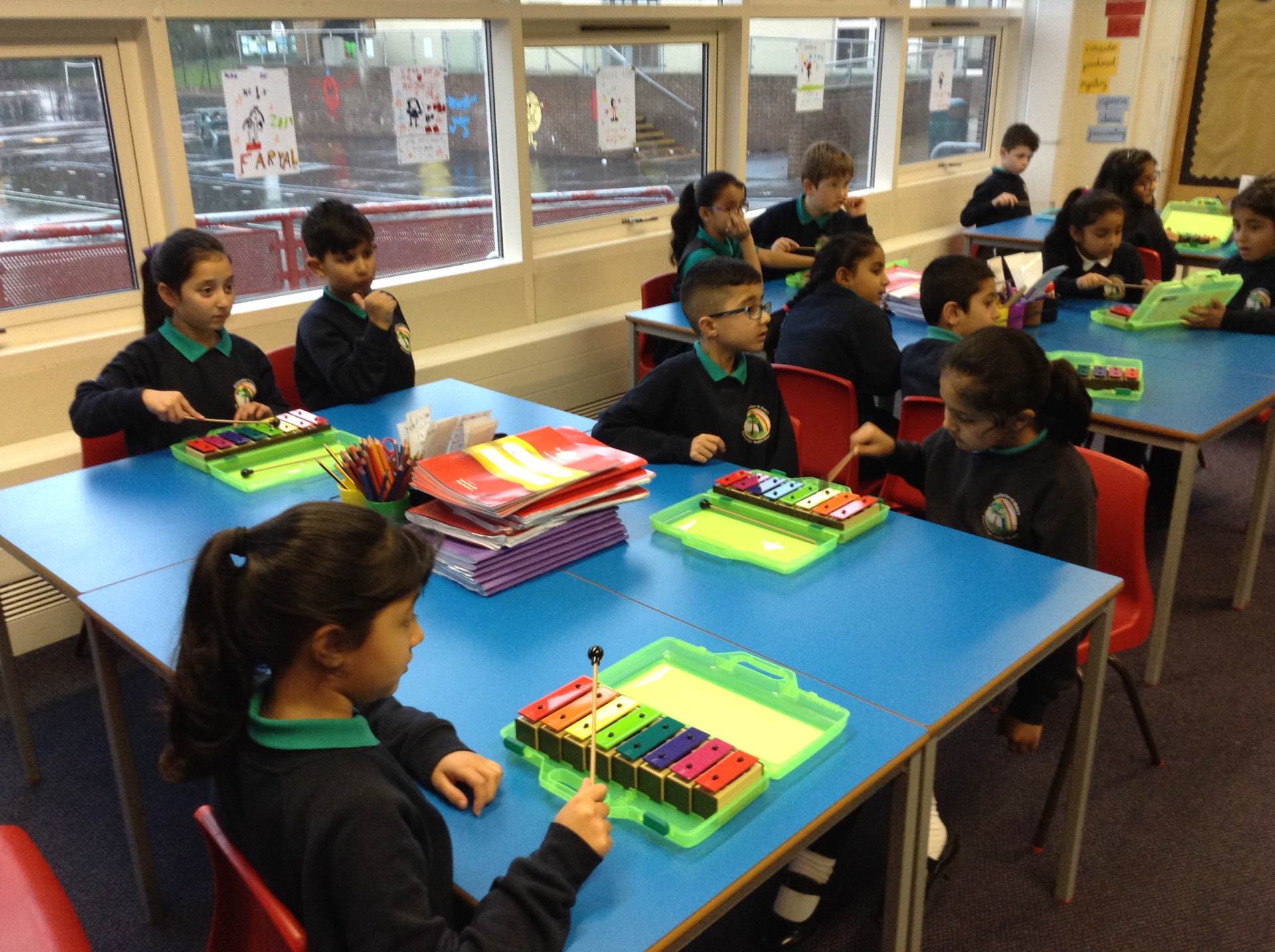 No pens day!
We had so much fun on no pens day! None of the activities we did required any pens or pencils. During our English lesson, we created artwork from our class book, 'The Night Gardener'. In this book the gardener creates topiary to look like different animals. Below are our examples: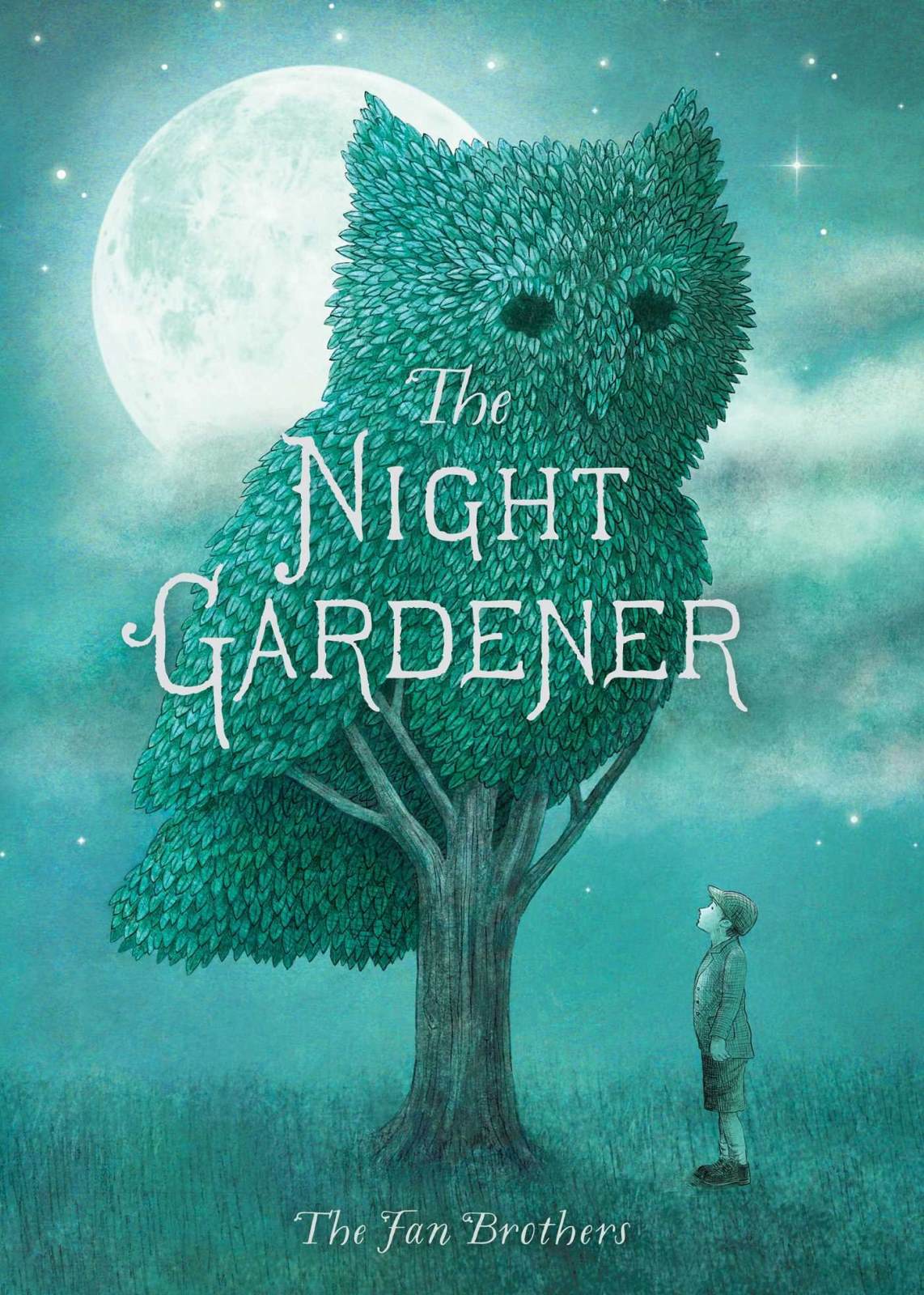 We also had fun in our maths lesson playing lots of different maths games and counting the sunflower seeds that we collected from the sunflower in the allotment.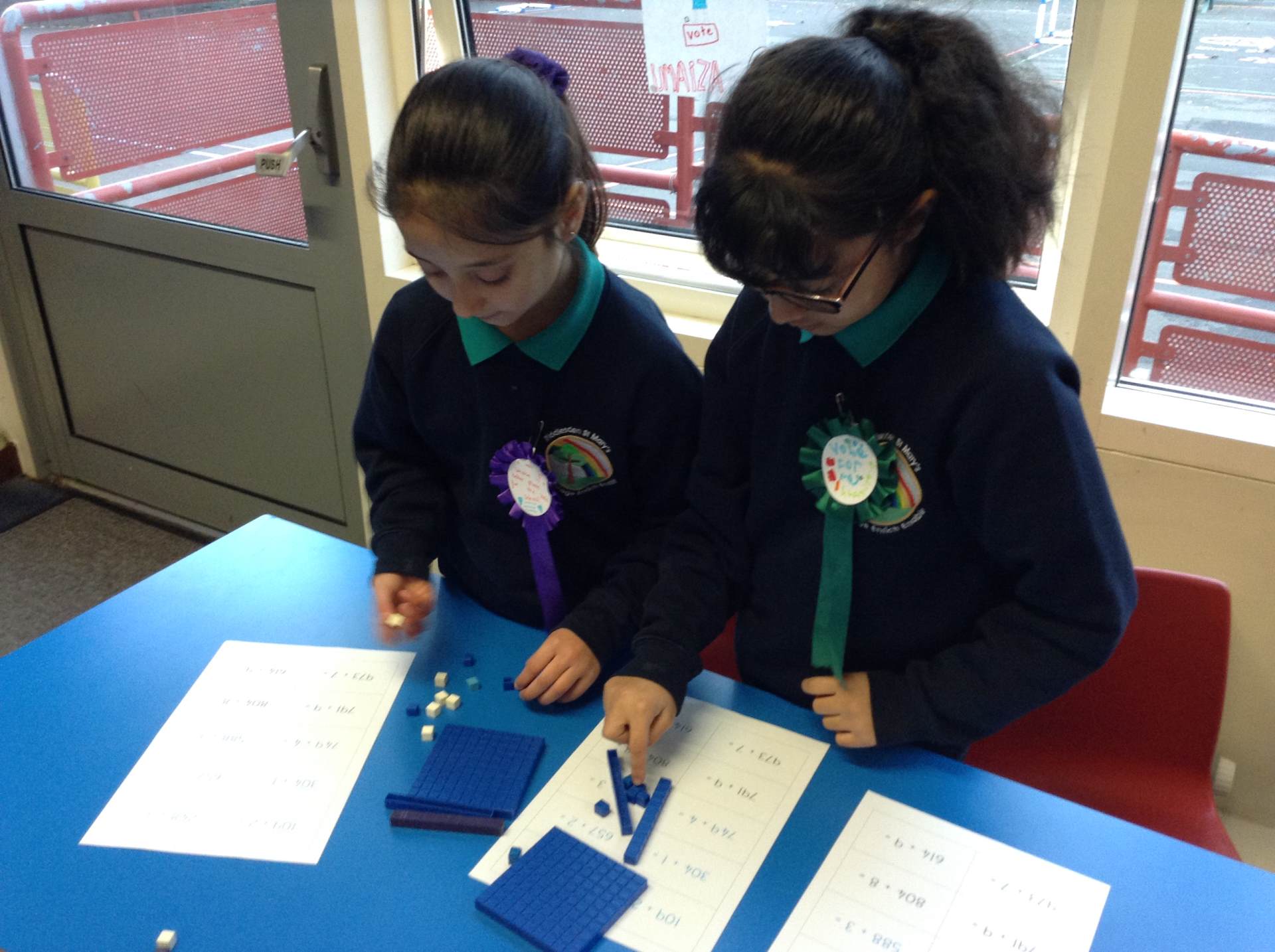 English
Year 3 were very lucky because a special visitor came in to tell us an amazing story called Baba Yaga! We loved listening to the story and having a go at some actions.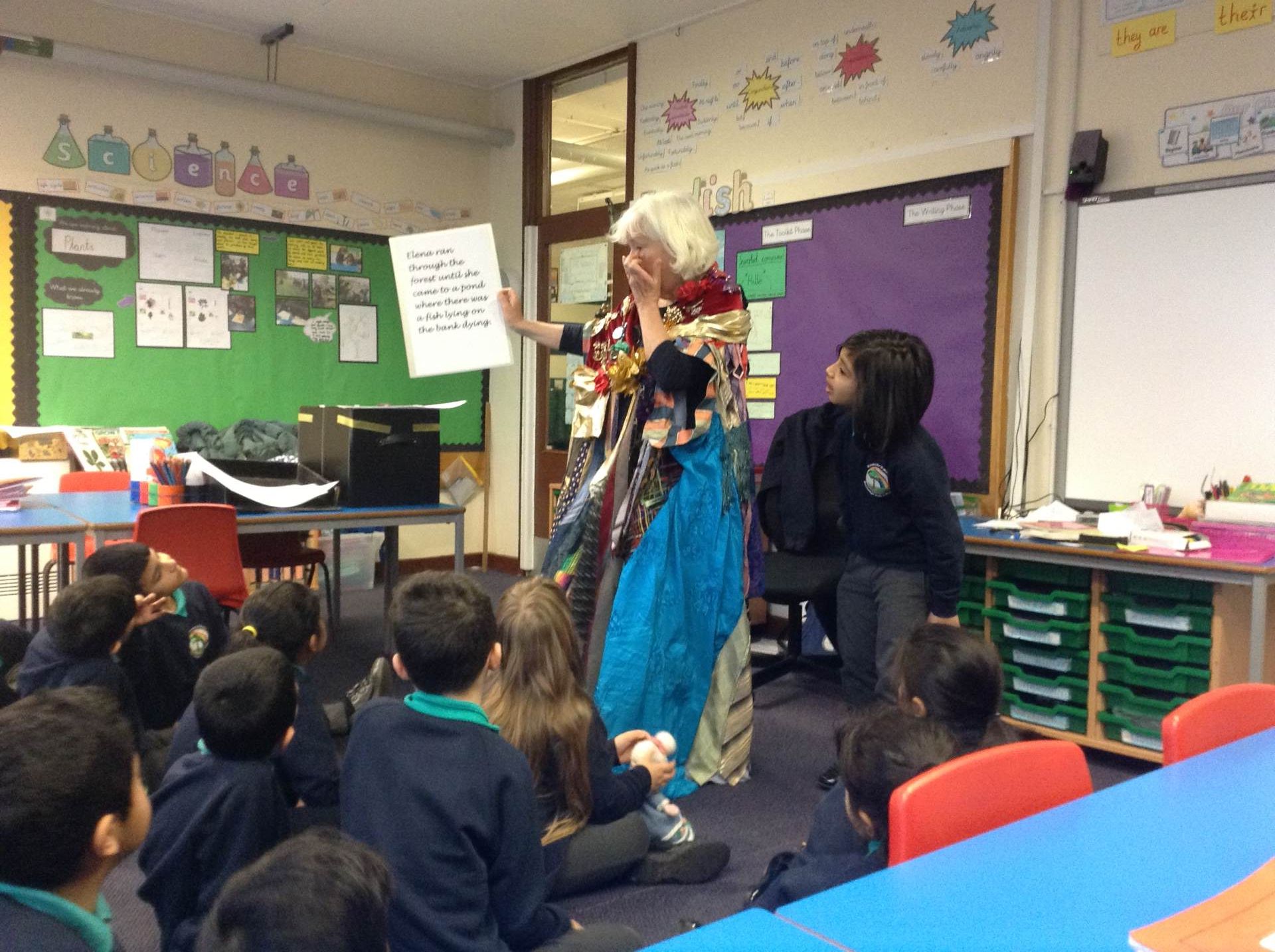 Science
We have been very lucky to receive some trees from the Woodland Trust to plant on our school grounds! Before we planted our trees we looked at what plants need in order to grow successfully. We also discussed how trees can help the environment and make the air we breathe safer.
Everybody had the chance to plant their very own tree. We planted a mixture of Silver Birch, Rowan and Wild Cherry trees. We had great fun planting our trees and can't wait to watch them grow over the years!