Our Autumn Term Journey
Our Autumn 1 Topic Web
Autumn 1: What have we been up to?
This term our Topic is The Stone Age.
Our book focus is The Stone Age Boy written by Satoshi Kitamura.
In English, we are going to write an exciting adventure story. We are learning lots of skills that will help make our writing interesting for the reader such as using adjectives and adverbs. We are also having a really big focus on the presentation of our work- making sure our handwriting is super neat and tidy and we are challenging ourselves to use joined up handwriting.
In Topic, we went out and collected natural materials from the woods and then came back to our classroom to make cave paintings. We used our hands and sticks for paintbrushes. It was super messy but we had so much fun- just like they did it in The Stone Age.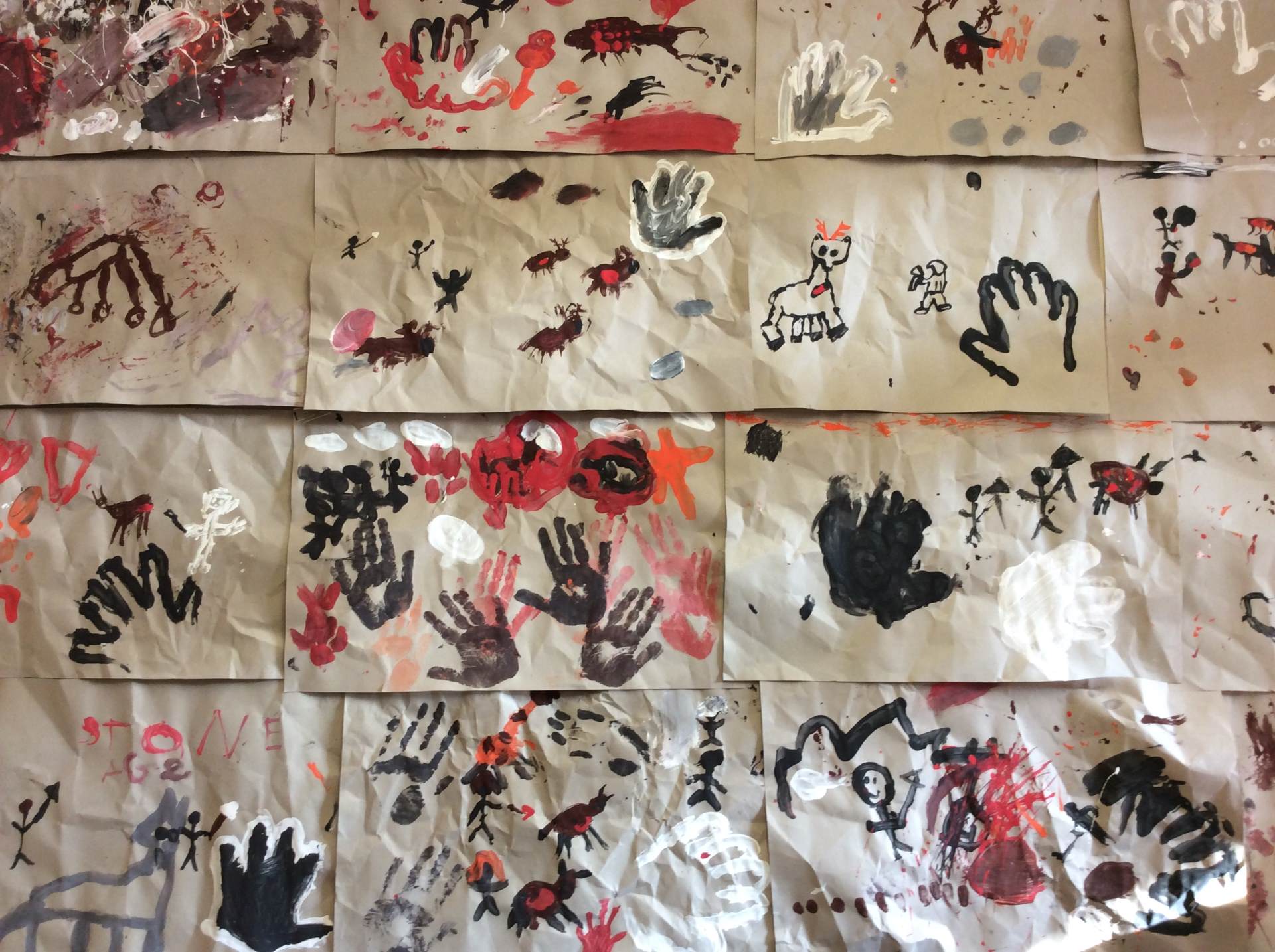 In Math's this half term we have had a focus on Place Value. We have used dienes, counters and number lines to secure numbers all the way up to 1000. We have also learnt how to compare numbers using the greater than and less than sign.