Our Autumn Term Journey
Autumn 1 half term overview:
Maths
We have started our place value unit of work. We have been investigating what one hundred looks like with different objects. After, we practised counting in hundreds.


We have been exploring how to represent numbers using dienes and place value counters.

English
We are excited to read 'The Stone Age Boy' and find out all about his adventures in the past! We have hot seated the main character and done a conscience alley to discuss what he should do when he meets a mysterious girl called Om...

Topic
We are learning all about the Stone Age! We have have lots of questions and are eager to learn more! So far we have learnt how to forage like a caveman and have explored the role play area.


We have spent time looking at different cave paintings and thought about the colours and techniques used to design our own cave paintings with oil pastels.

We have even created our very own Stone Age jewellery using clay to make the beads. After we painted them using the colours the Stone Age people would have used. We look like real cavemen now!


To consolidate our learning of the Stone Age in the classroom we went on a school trip to Cliffe Castle where we did a carousel of Stone Age activities. We had so much fun! We dressed up as cavemen, became archaeologists digging for artefacts, sorted different materials and types of artefacts and we also drew the artefacts.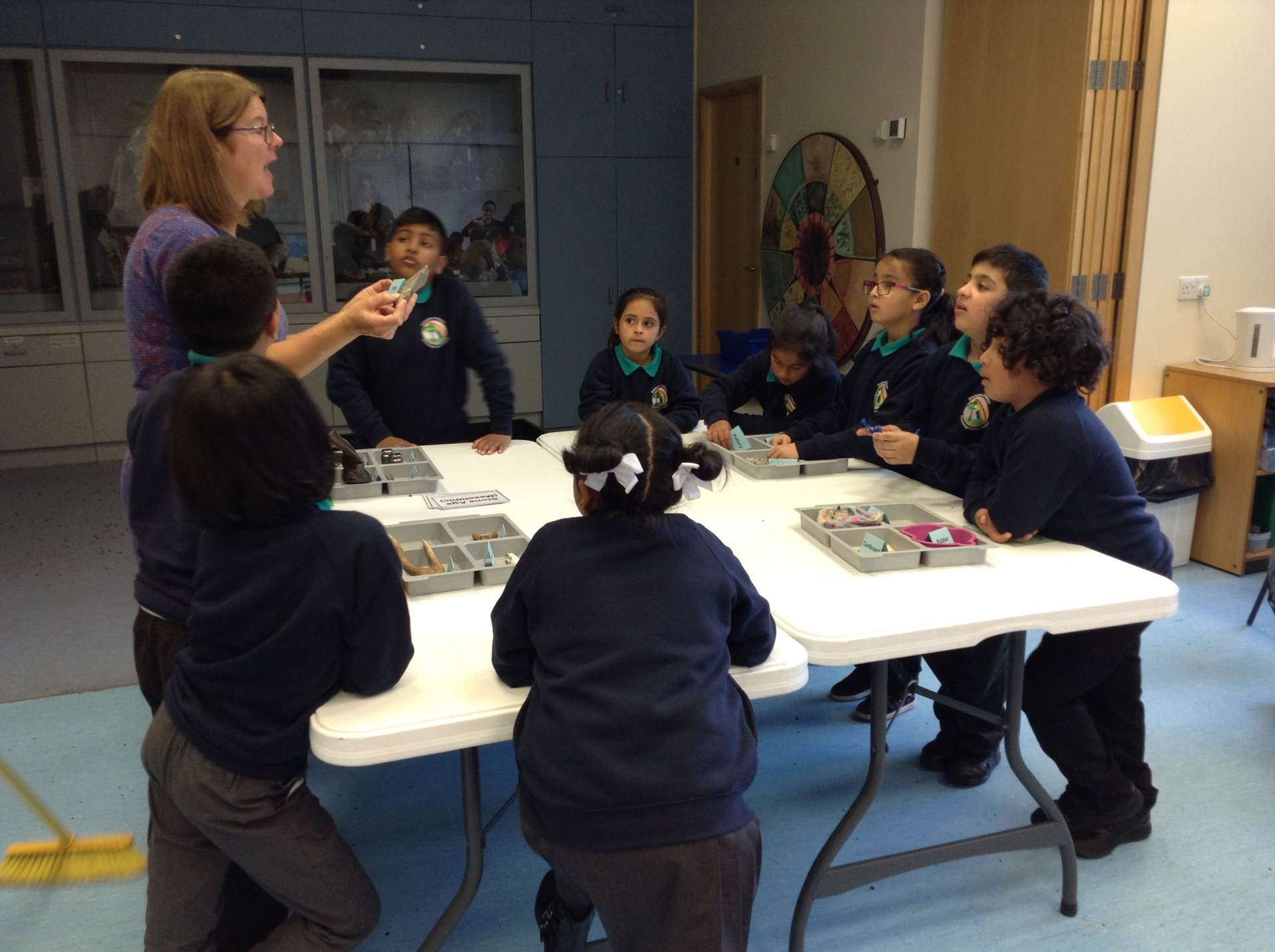 Science
We are looking at light this half term. First we learnt what a light source is and worked in groups to decide which objects were light sources and which were not. There were some tricky ones like the moon and mirrors!

We have since explored mirrors and discussed how light reflects off smooth surfaces like mirrors. We had a go at some mirror activities to test how the light reflects!

After we learnt about reflection, we tested different materials to see which one was the most reflective and the best material for Om and the Stone Age boy to wear in the dark cave!

RE
This half term we are thinking about what it is like to follow God. We started with the Noah's Ark Godly Play. We retold the story using the props and discussed what it was like for Noah to follow God.

Picture news
Each week we discuss something relevant in the news and this week it was all about first aid. We held a debate to discuss whether first aid should be part of the curriculum for all children. We loved sharing our ideas and disagreeing respectfully!