Our Autumn Term Journey
Autumn Half Term One
English
During the first half term of Year 3, we will be reading 'Stone Age Boy'.
This will link in nicely to our History topic which focusses on the Stone age. For our English lessons this half term, we will be completing the reading phase, the toolkit phase and the writing phase.
We started our English work by having a peek at different clues from our story and making predictions about what we think the story will be about, and what will happen.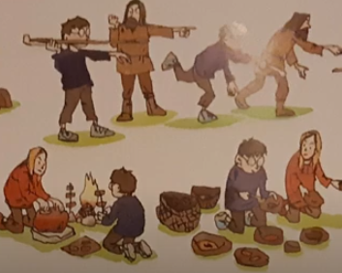 I predict the people will kill the bear and eat it.

I predict that the cave is dark because on the front cover they are using fire to see.

I think the story is about a boy and a girl in a cave.

I predict they are learning how to fight the bear.
We then read some of the story and were introduced to two characters - a normal boy and a very different girl. We discussed what the boy and girl could say to each other when they first met and what questions they would ask.
We spent two weeks learning everything we could about the Stone Age Boy story. We thought carefully about the characters and used our inference skills to imagine why the characters acted as they did, and how they felt during different stages of the story.
We then moved onto the toolkit phase. During this phase we learnt lots of grammar knowledge that we then used in our stories. The following things helped us to write some amazing stories:
Expanded noun phrases - these are phrases that include a noun and adjective. We use these to add description to our writing.
Adverbs - we use these to describe verbs.
Conjunctions - these are used to join sentences together to make them more informative and interesting.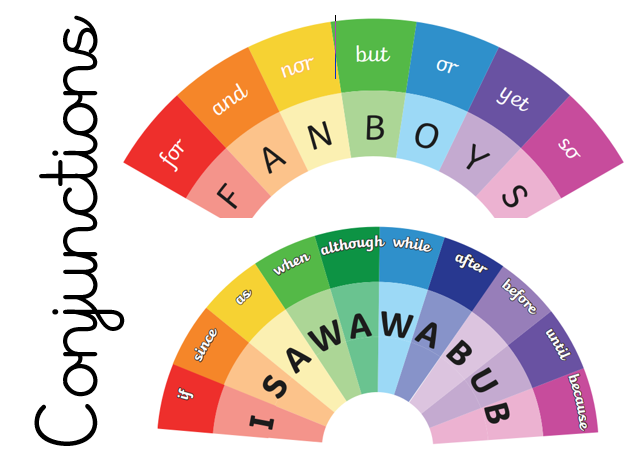 After learning about these important grammar terms, we moved onto our writing phase. During these weeks, we planned, wrote and edited our very own stone age stories using the knowledge we have grown from English and Topic. We thought carefully about our characters, the events in our story and what stone age vocabulary we should include.
We then took the final version of our stories home to show our grown-ups the hard work we have done this half term!
Math
In maths this half term, we will be focussing on Place value and starting addition and subtraction.
We started our learning journey by recapping some of our Year 2 skills - representing and partitioning 2-digit numbers. We worked practically with dienes and counters to make and partition numbers before answering some picture questions.
We then started our learning for our Year 3 objectives and learnt about the following things:
Counting in multiples of 4, 8, 50 and 100.
Find 10 or 100 more or less
Read and write numbers to 1000
Compare and order numbers to 1000
Recognise the place value of each digit in a 3-digit number
We completed a hot task at the end of our unit to show all of the skills we had learnt and every member of our class made fantastic progress!
We then moved onto learning about addition and subtraction. Due to covid, we missed some of our Year 2 learning, particularly how to use the column method for addition and subtraction, so we focussed our first few days of maths on this!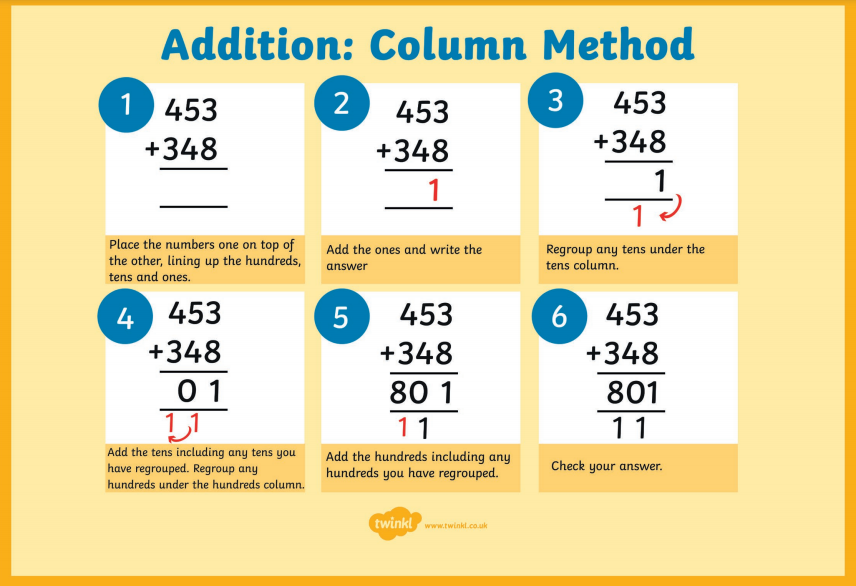 We have worked incredibly hard during our first half term and we will continue with addition and subtraction during half term two!
Science
In Science this half term, we are looking at light!
Over the half term, we have learnt about the following things:
The dark
using light to see with our eyes
reflections and reflective surfaces
how shadows are formed and why they change
the dangers of the sun and how to protect ourselves.
We started our half term by identify what light is, and sorted a variety of objects based on whether they were sources of light or not. We learnt that a source of light is something that gives off light all by itself.
Did you know that the moon is not source of light? It reflects light from the sun!
We then investigated mirrors and had a lot of fun creating mirror messages for each other - the writing was backwards!
Can you decode our mirror message?

We followed this by discussing the sun as a source of light and talking about the dangers we knew the sun posed. We knew that we should NEVER look directly at the sun, even when wearing sunglasses and that we can protect ourselves using glasses and a hat. In this lesson we made our own sunglasses using card and cellophane !
Following on from this, we moved onto learning about shadows. We learnt that shadows are formed when something blocks light. We used this knowledge, and our knowledge of the Stone Age Boy to put on a puppet show version of the book.
History
Our topic for History is 'Who first lived in Britain?' During our topic we will be looking carefully at life during the Stone age including:
What they ate and how they got their food.
Where they lived and how they built houses.
A typical day for a Stone age child.
Stone age cave paintings.
Stonehenge
Important events during the Stone, Bronze and Iron age.
During the half term we learnt a lot about the Stone Age. We discussed what we already knew and what we would like to learn. We then learnt about what Stone age people ate and created our very own menu for a stone age cafe!
During our learning, we also showed our creativity and produced our own stone age cave paintings and a biscuit model of Stonehenge!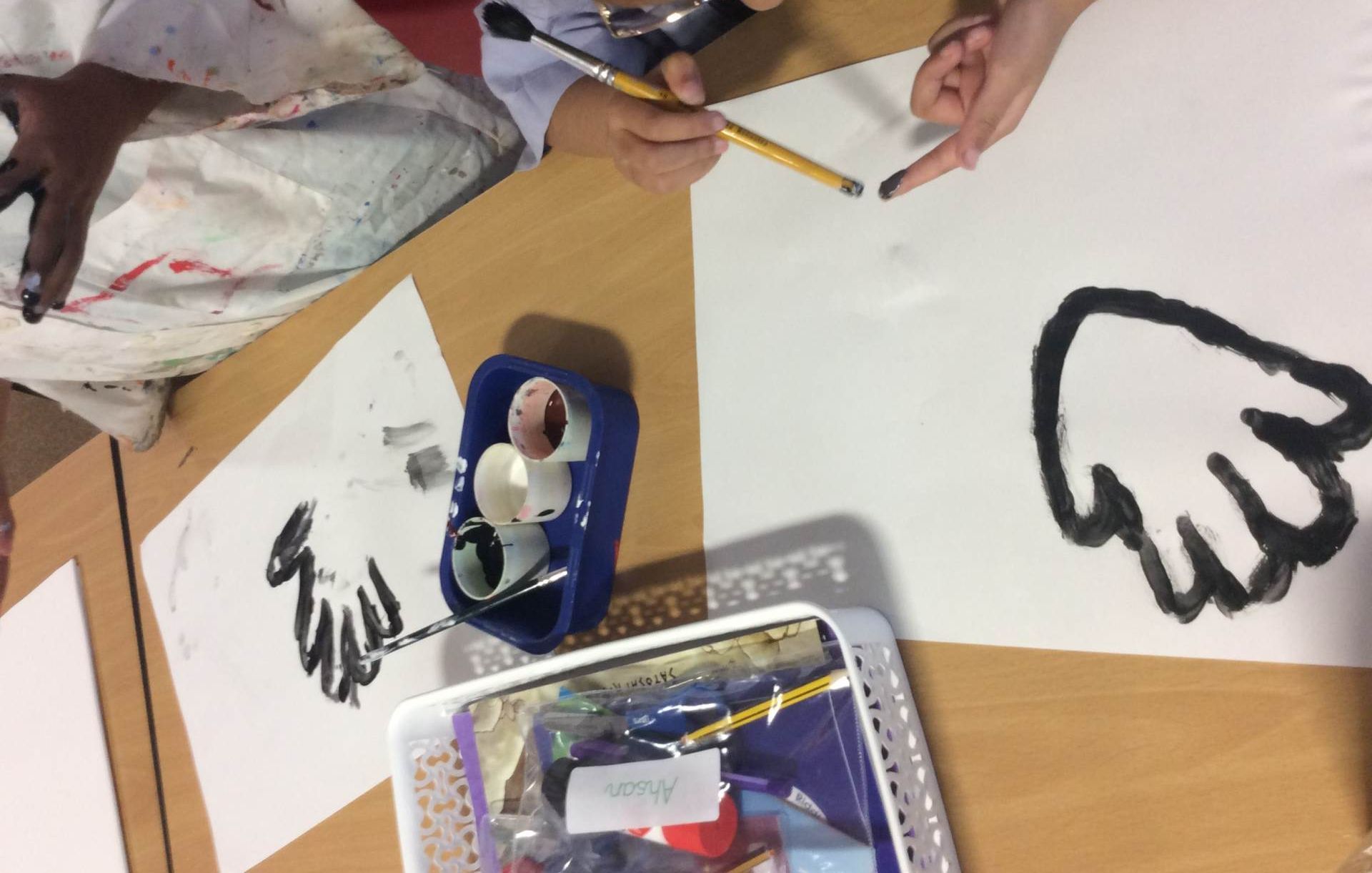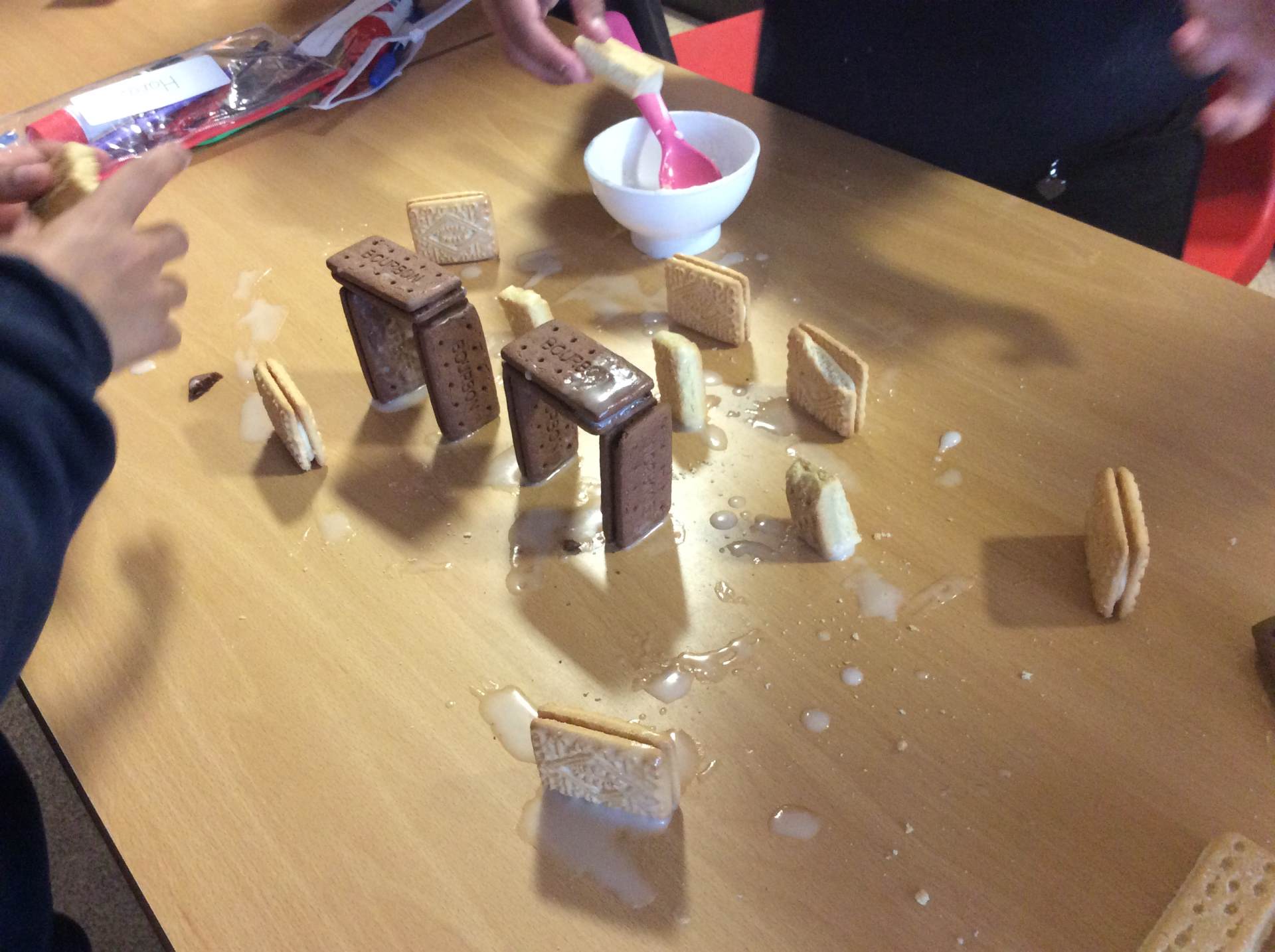 Spanish
During Spanish this half term we are going introduce ourselves to Spain and the Spanish language. We will learn how to greet people, give and ask for someone's name and follow classroom instructions in Spanish!
Autumn Half Term Two
English
During half term two, our book in English is 'The Night Gardener'. At the end of the half term, we will be using all of our learning to write a newspaper report about the events from the book.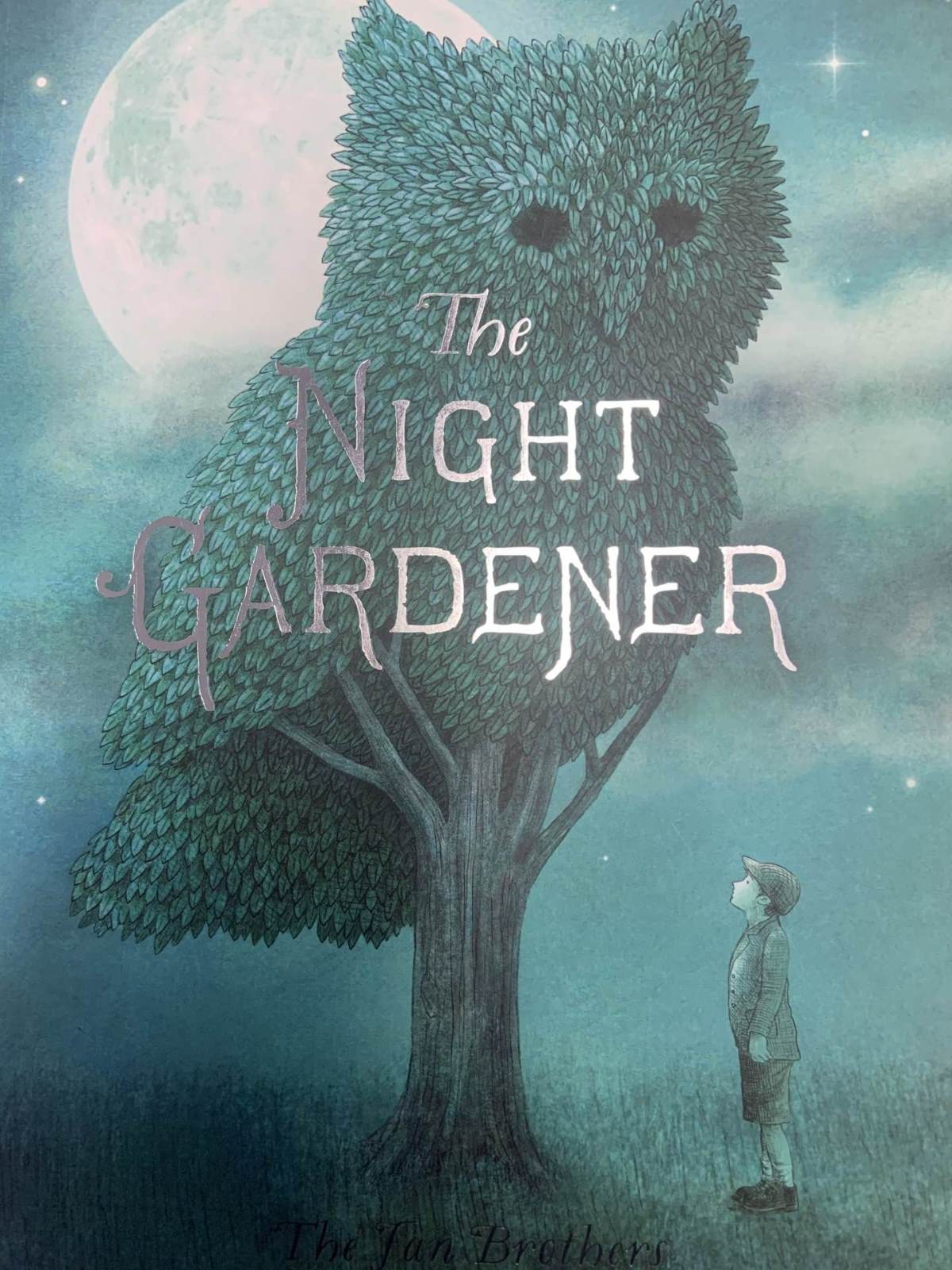 We have spent the half term looking into our class story and investigating how the characters are feeling and what their actions tell us about them. We then used our knowledge of the book to help us progress through the grammar learning in our English unit. We learnt about
The present perfect tense
Direct speech
Time adverbs.
We are going to use these things to help us write a newspaper report at the end of the half-term. Look out for a photocopy of our reports in our bags at the end of this half term!
Maths
In maths, we will be continuing our learning about addition and subtraction before moving onto multiplication and division.
We are focussing the remainder of our time on the 3, 4 and 8 times tables as these are super tricky.
Have a look at the posters below, and click on the links to see what we have been watching to help with our recall!
Science
In Science, we will be learning all about plants!
We will be focussing on:
Parts of a plant
Parts of a flower
What a plant needs to grow
How does water move through a plant?
What are the stages of a plant life cycle?
Topic
In Topic we will be developing our art skills through drawing different plants and flowers using different art medium.
A Christmas story
A Christmas Eve Tree - Delia Huddy and Emily Sutton
Read by Miss Halliday
The Crayons' Christmas- Drew Daywalt
Read by Mrs Khan