Our Autumn Term Journey
Autumn 1
Hi everyone! The year 6 team are so pleased with how well everyone settled in during Autumn 1 and it's been great to see some fabulous learning.
In Year 6, we will be using our email address Year6@riddlesdenstmarys.co.uk to communicate with parents.
If you have any questions, please feel free to contact us.
In the meanwhile, do read on to find out about our learning this half term based on our enquiry, 'How has World War 2 changed the world?'
In Maths we have focused our learning on place value, recapping previous years objectives as well enabling pupils to extend their understanding of the number and place value system to include larger integers. This will then enable children to go on to make connections between the four operations with fractions, decimals, percentages and ratio.
Click on the link below to see an overview of term -by -term maths objectives.
/docs/Year_6_-_Autumn_-_Mastery_More_Detail_SOL_-_2016.pdf
In English, the children have been immersed in our key text, 'Rose Blanche' and have worked hard to build fabulous pieces of writing which included narratives, letters of complaint and diary entries. Within the reading phase, we learnt new vocabulary, made predictions and retrieved information from the text to make inferences. During the grammar phase. we refined our grammar tool-kit to then enable us to produce quality pieces of writing in the writing phase. In addition to these objectives, we also learnt to understand the impact of war on the Home Front and around the world. We developed and sustained our ideas through discussion, wrote in role in order to explore and develop empathy for characters and to understand authorial intent. Our unit of work has been supplemented by 'The Diary of Anne Frank' and was emotional yet thought-provoking in many ways. It gave us an insight into her life while she was hiding from the Germans during World War 2, the conditions in Germany at the time and what people went through to avoid capture.
Click on the link below to learn more about Anne Frank, have a virtual tour of the secret annexe and learn more.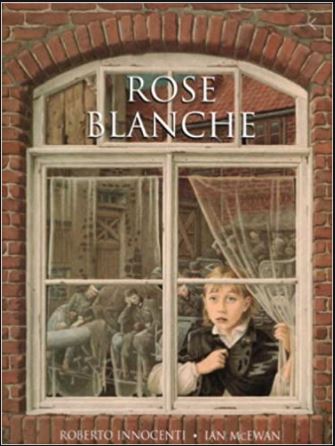 We've also been busy making and designing traffic lights in science, building and testing air-raid shelters, learning about Martin Luther King in Values and exploring our enquiry, 'How do religions help people live through good times and bad?' in RE, based on Understanding Christianity. The focus has been on three main elements: making sense of the text, making connections and understanding the impact. We have developed our skills in reading and interpretation, understanding how Christians interpret, handle and use biblical texts, making connections between these and pupils' own lives and ways of understanding the world - examining how beliefs are put into action in the Christian community and the world.
In Art, we've learned about war artists and produced our own creations, inspired by the Totes Meer, using our sketchbooks to confidently try out painting techniques and make preliminary investigations.
View the images to see a snapshot of our work this half-term.