Our Autumn Term Journey
Autumn Term in Year 6:
Over the last half term, we have immersed ourselves into our topic of World War Two. This has included;
In Reading we have explored the texts 'Rose Blanche' and 'The Boy in the Striped Pyjamas' and have applied a range of reading skills across the texts. Such skills have involved making predictions, critically responding to a text, sequencing and summarising, retrieving and inferring facts and opinions, justifying our view point through sound explanation and taking on the role of characters to combine all of the above skills.
In Writing we have applied our reading based skills to complete a range of incidental writing such as film reviews, playscripts, an acrostic poem, a persuasive speech from the point of view of a leader and descriptive writing about The Blitz. Next half term we will develop our writing skills further through character and setting descriptions, letters of complaint and inventing our own historically based tragedy stories.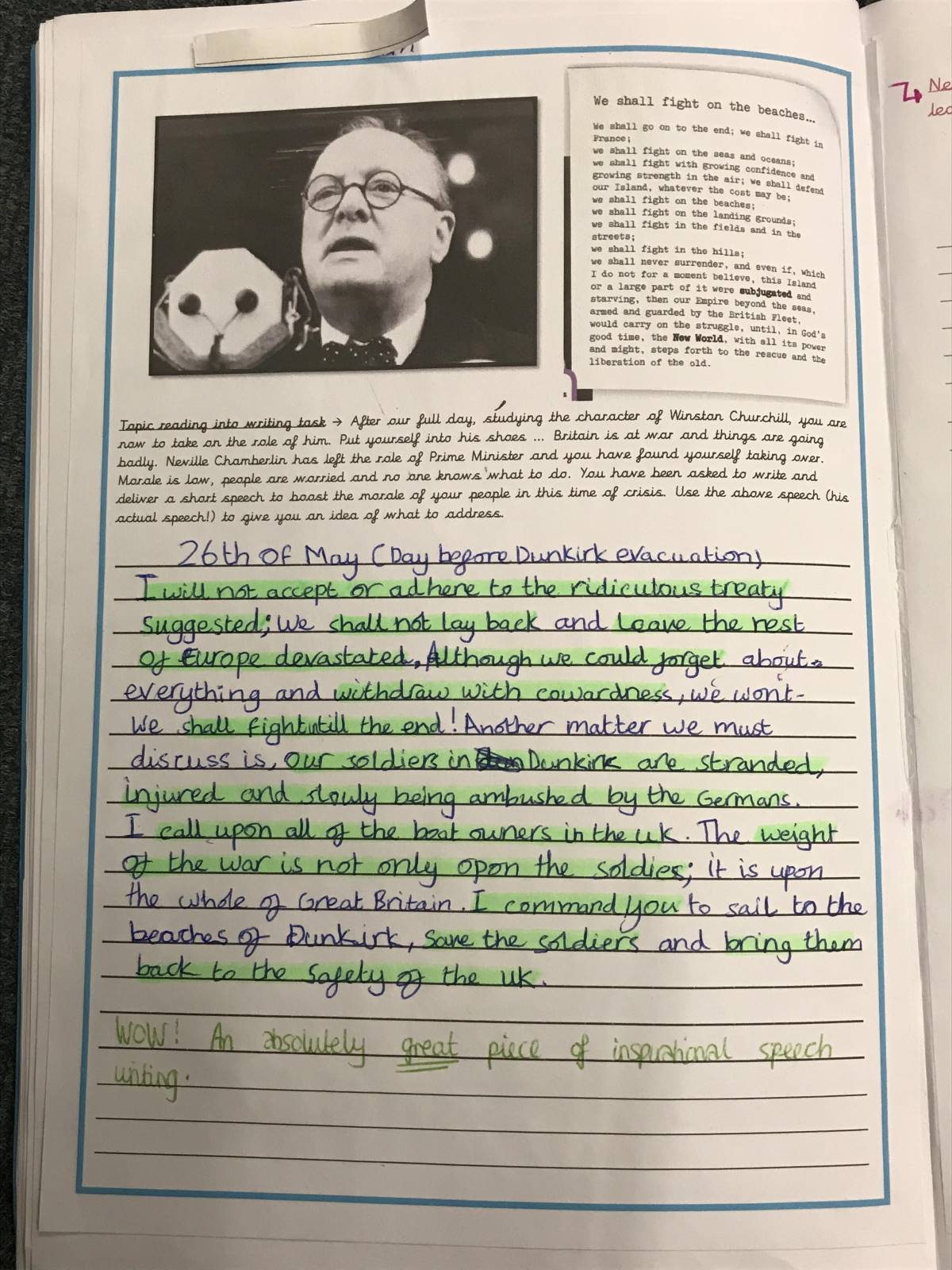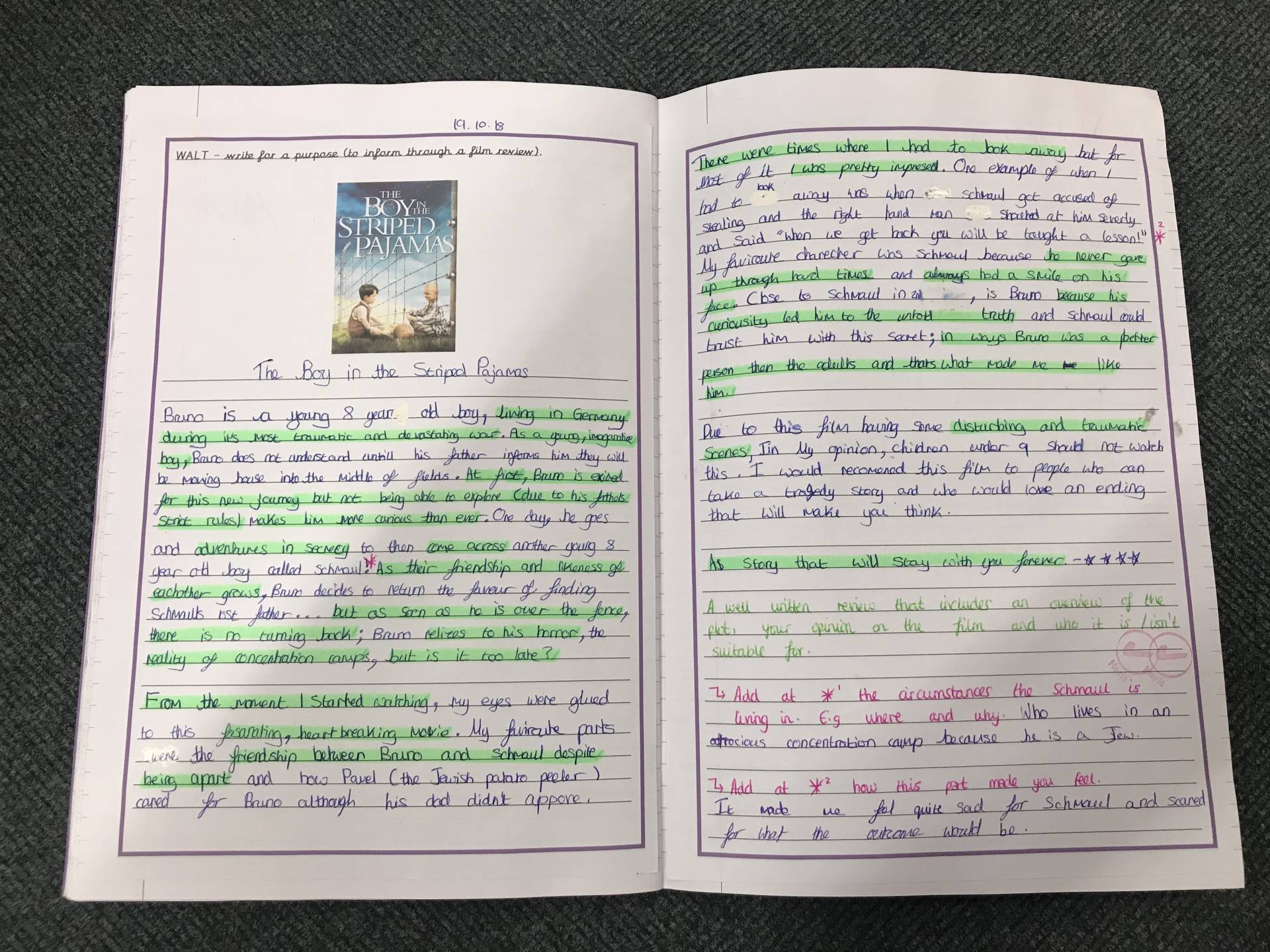 In History we gained an understanding of the events of World War Two and how they came to be. We then spent each week focusing on one key event from during World War Two. Such events involved; Winston Churchill taking power over Britain, The Blitz and the aftermath, The Battle of Britain and The Holocaust. Next half term we will hone in on what it was like to live in Britain during World War Two, specifically focusing on evacuees.
In Art we studied both photographic and artist impressions that depicted the Blitz in Britain. We applied our inference skills to appraise the artwork (what the images were showing and how they made us feel) before using a range of different tools to create our own Blitz based art. Next half term we will use our DT based skills to design, make and evaluate our own models of Anderson shelters.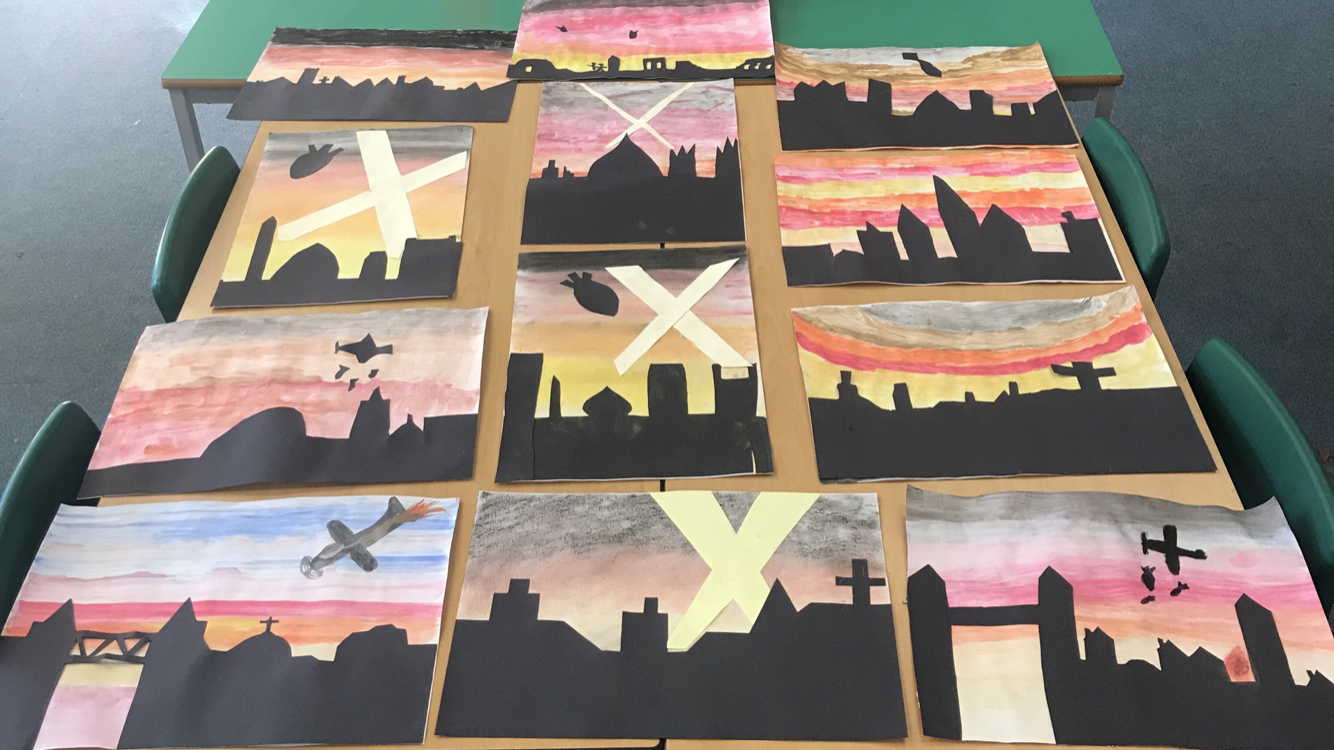 In Science we learnt all about classification and applied our skills and knowledge of World War Two to create a classifications keys for the leaders of World War Two and the different planes flown during the Battle of Britain. Next half term we will move onto studying electricity.
In Maths we covered place value objectives applying our skills and knowledge to World War Two. This included; comparing civilian and military deaths across the different countries during World War Two, ordering the population sizes of the key countries that were involved during the war and rounding statistics taken from the Battle of Britain. Next half term will see Year 6 using their four operation skills in a budget based task where they will plan and finance D-Day. We will also cover fractions, decimals and percentages.
In addition to all of our wonderful curriculum based learning, Year 6 have engaged in their weekly picture news. This has involved numerous debates, discussions and activities centered around a variety of current topical issues.
Year 6 trip to Eden Camp
On Monday 3rd December 2018, Year 6 thoroughly enjoyed a trip to Eden Camp – a museum specialising in World War Two and located on the site of a genuine prisoner of war camp. Whilst here, Year 6 were immersed into life during World War Two. As we wandered the site, we experienced a range of themed exhibitions each representing a specific role in the story of World War Two and capturing perfectly the sights, sounds and even smells of life both on the Home Front and the Front Line during World War Two. Such themed exhibitions included:
- The rise of Hitler and the Nazi Party
- The Blitz
- A London street during war
- Prisoners of War
- Women at War