Parent Survey
On November 29th 2019, we held our parents' consultation day. This is an opportunity for all parents to meet with their child's class teacher on a one to one basis to discuss their child's progress both academically and personally. We value the relationship between home and school and see the time spent between parents/carers and class teachers as extremely valuable.
It is also a time for leaders of the school to get some feedback on how you think we are doing. We had a record 138 responses from parents across school, with the majority of them being overwhelmingly positive. We have analysed the results and used a pie chart for each question to share your responses. There were some parents who have disagreed with some comments made. Mrs Wright has written to these parents to offer a way forward to overcome the minor issues they have raised.
There were 14 questions asked in total. Here are the results: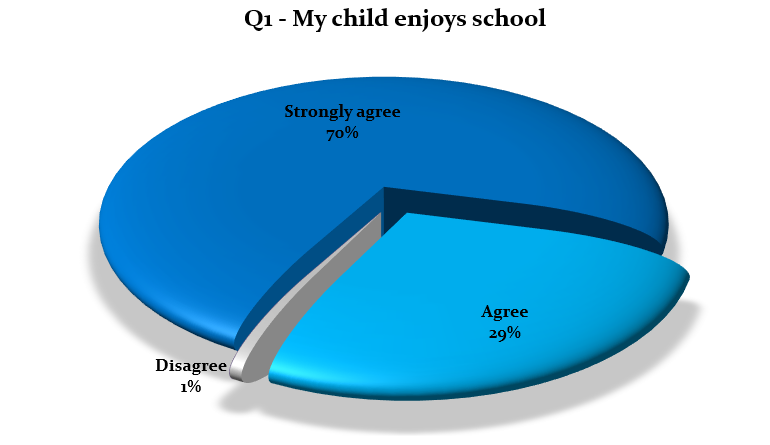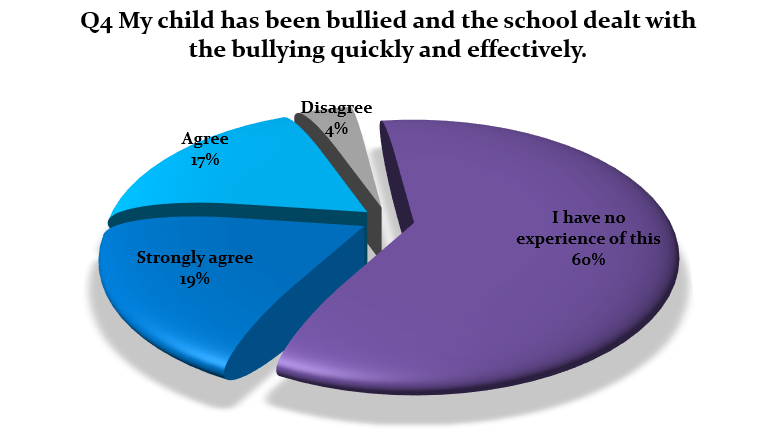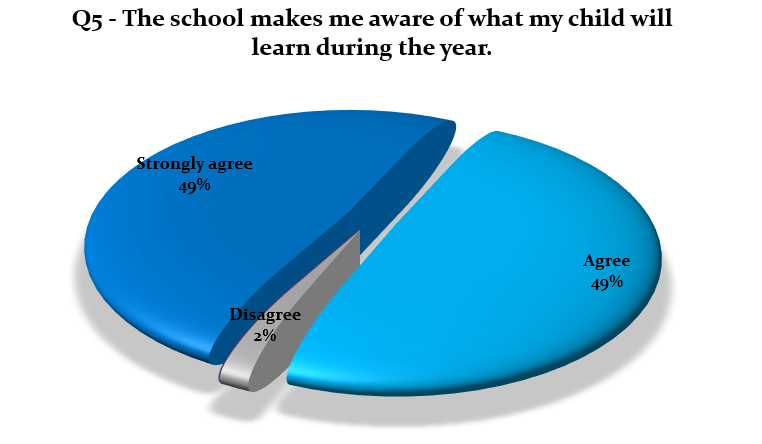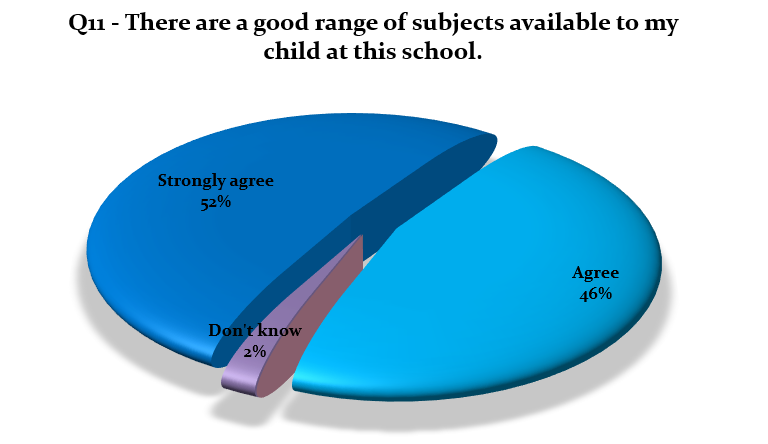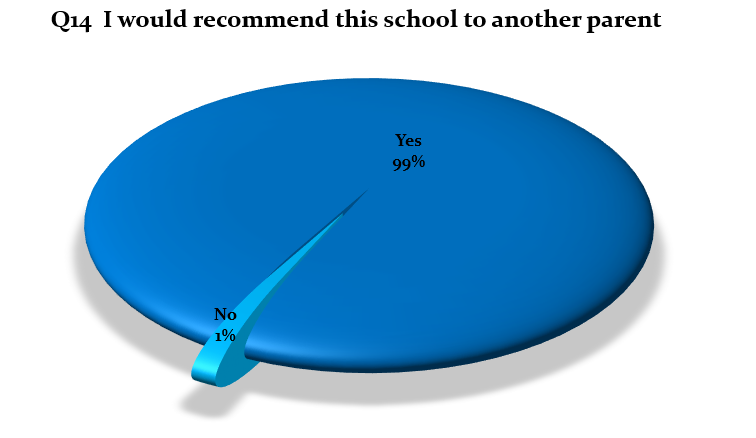 Thank you for all feedback. We act upon suggestions made and share the many positive comments with class teachers.