Reception Phonics at Home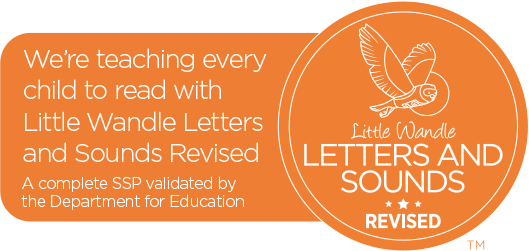 At Riddlesden St Mary's we believe that all our children can become fluent readers and writers. This is why we teach reading through Little Wandle Letters and Sounds Revised, which is a systematic and synthetic phonics programme.
Phonics is taught daily in Reception and is such an important part of the day. Phonics teaches children how to read and spell words.
On this page you will find lots of resources to support your child at home with their phonics.
Miss Halliday and Mr Midgley have uploaded some videos for your child to access at home to support their phonics development. If you require any further information or have any questions, please get in touch.
Videos to support phonics at home
It is important that your child pronounces these letter sounds correctly, use the videos below to support your child in doing this.
If you wish, you can purchase a set of Little Wandle flash cards to use at home. These can be bought from Amazon. Click here to access the link. Buy Phonics Flash Cards
Phase 2 - Speedy Sounds
Phase 2
Autumn 2 Week 4
Autumn 2 Week 3
Autumn 2 Week 2
Autumn 2 Week 1
Autumn 1 Phonemes - full video
Autumn 1 Week 5
Autumn 1 Week 4
Autumn 1 Week 3
Autumn 1 Week 2
Autumn 1 Week 1
s, a, t, p