Pupil Parliament
What is Pupil Parliament?
Pupil Parliament is a democratically, peer elected group of pupils representing each of our classes. The purpose of the Pupil Parliament is to provide a voice for all of our pupils , enabling all to have an active role in matters that affect their lives both in school and the wider community.
How is it different from the School Council?
The new Pupil Parliament is structured much like the government as it consists of Members of Parliament and made up of different sub-committees.
Each Member of Parliament will be elected through a whole school election process, which then a further election process will take place to vote in a Prime Minister and Deputy Prime Minister. The aim of mirroring the process of how we vote in the United Kingdom is so that children are aware of the process and how their votes can make a difference.
The different sub-committees within Pupil Parliament will consist of ministers. In November, each sub-committee will have two ministers who will be elected through the Pupil Parliament. Each committee is designed to have a specific focus on improving Riddlesden St Mary's Primary School.
How Pupil Parliament Works
The Pupil Parliament will meet at least once a week to discuss up and coming events and any issues raised by their peers.These meetings usually run for half an hour, during lunch time. After the meetings, the Members of Parliament, where necessary, will then feedback to the class the outcome of the meetings. MP's are occasionally asked to attend meetings and speak to visitors to promote our school.
The Role of an MP
MP's play a vital role in the day to day running of school as they are the voice of the children.
Pupils who are elected, are expected to:
attend meetings
feedback and discuss with their class any ideas and issues raised at meetings
share opinions with other Members of Parliament
be confident to speak in front of people
respect and take into consideration other people's thoughts and feelings.
Our Pupil Parliament Journey
Monday 1st July - Wednesday 3rd July 2019
Mrs Whitaker successfully applied to become a Teacher Ambassador for Parliament's Education Service. She was one of 70 teachers from across the UK to be selected for the role after outlining the importance of democracy in her application and describing how she would spread the word about democracy.
Following her acceptance onto the programme, Mrs Whitaker took part in three days' training at Parliament's education centre. As well as a tour of the Houses of Parliament, she met the Speaker of the House of Commons John Bercow and MP Tracy Brabin.
Mrs Whitaker plans to apply to become a Gold Ambassador for the school and set up a pupil parliament with Years 2 to 6. Watch this space!
Week beginning 9th September 2019
Pupil Parliament was launched by Mrs Whitaker during a KS2 collective worship. She explained what Pupil Parliament was and how it will be implemented into our school. As a result of the launch, there have been over 30 children who applied to be an MP candidate. Let the Pupil Parliament elections begin!
Pupil Parliament Elections
The first Pupil Parliament election will take place on Thursday 14th November. For the last few weeks our MP candidates have been busy campaigning. They have been writing their manifestos and creating a campaign poster, which were displayed in their classroom. They also designed their own rosettes so that they could wear this with pride during Pupil Parliament election week. I am proud of all the candidates as they have shown a great amount of enthusiasm and commitment.
Thursday 14th November:
Election Day.
Today, all the MP candidates read out their manifestos in order to persuade their classmates to vote for them. In the afternoon, all the children in key stage two voted for their class MP. The results will be announced on Monday 18th November!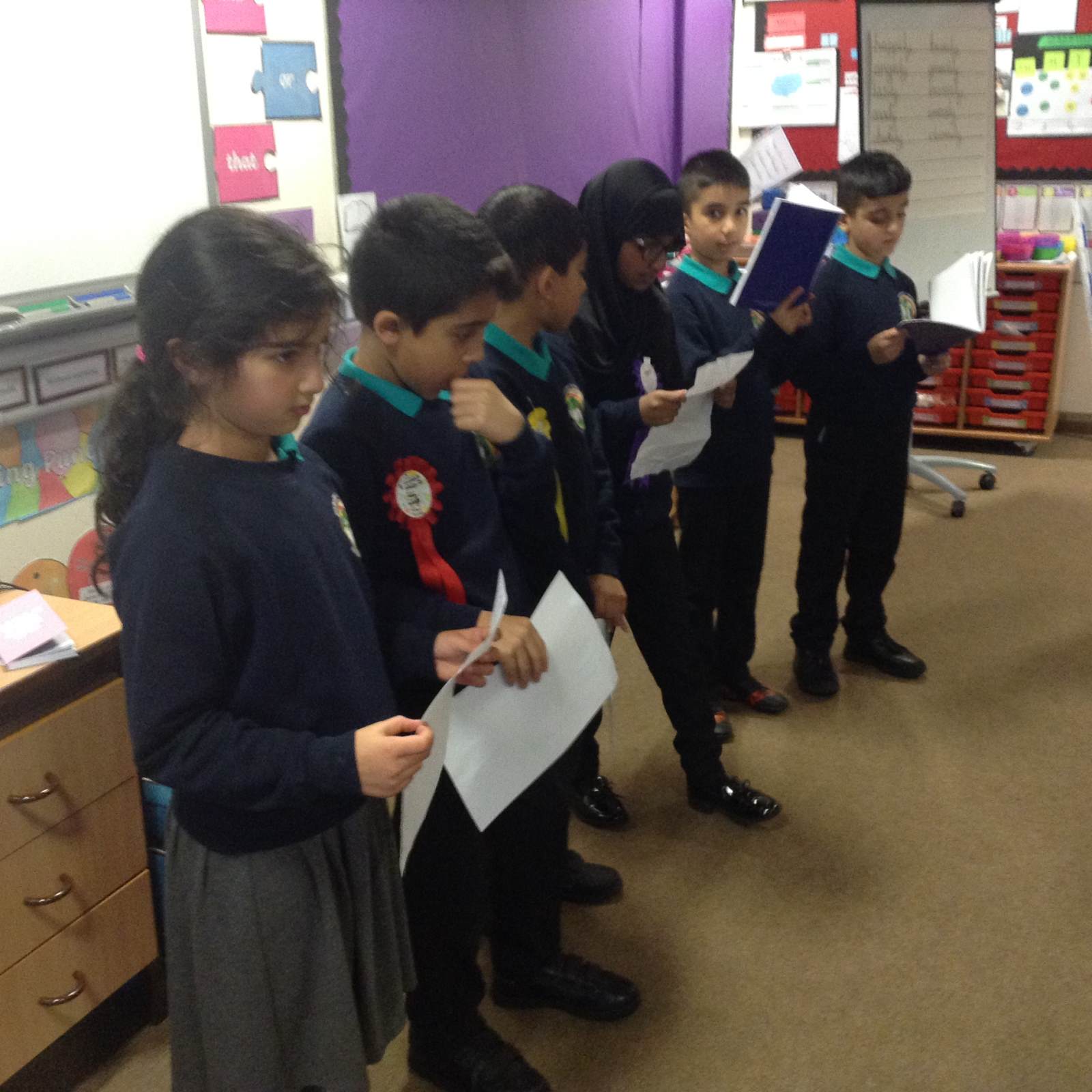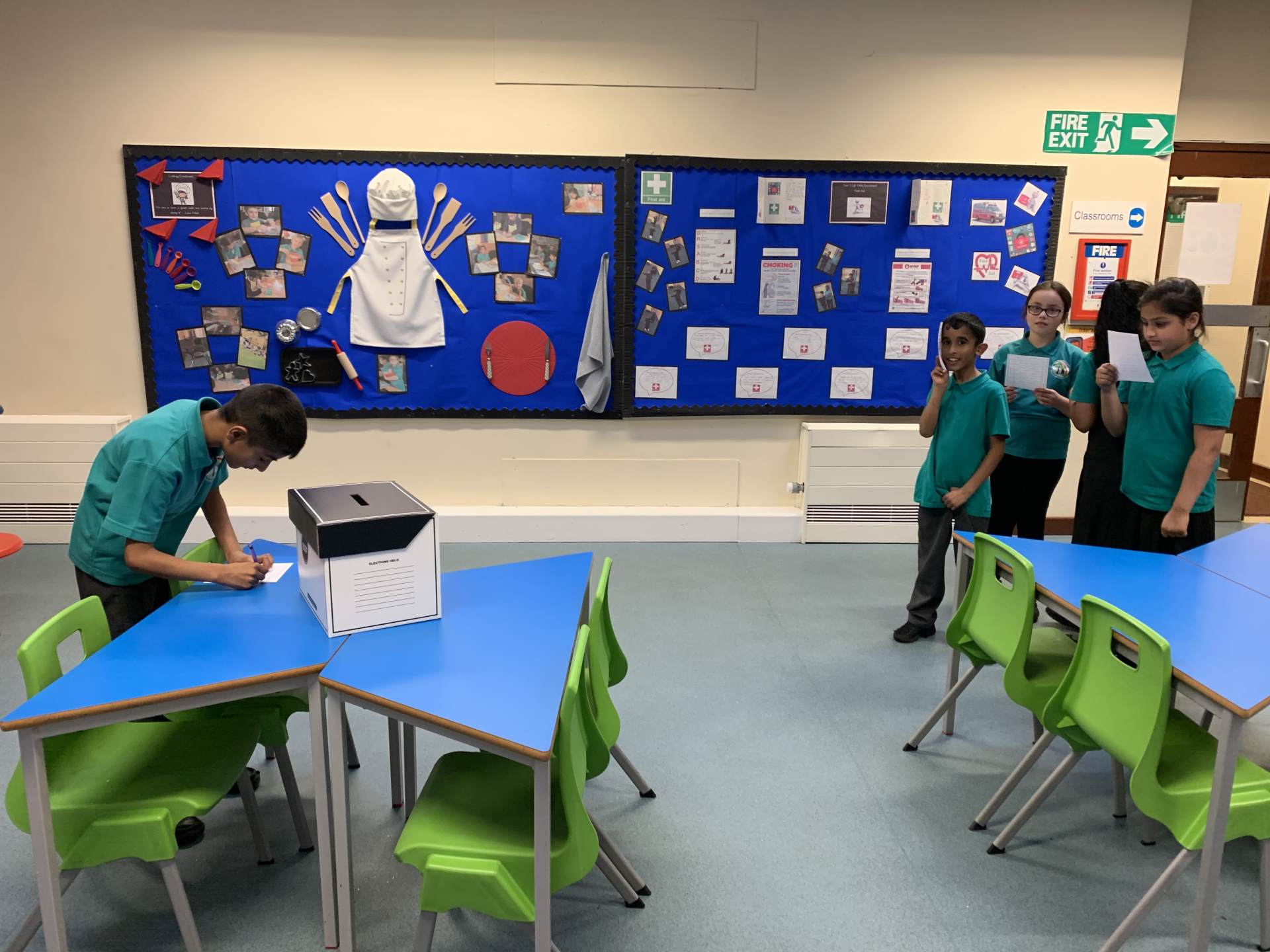 A visit from the former MP of Keighley and Ilkley, John Grogan
Recently, we had a visit from the former MP for Ilkley and Keighley, John Grogan. He attended our collective worship and talked about how he became an MP, what the houses of Parliament were like, as well as what is former role involved. He allowed the children to share their previously learnt knowledge and he was thoroughly impressed by the amount we have learnt since September 2019. He allowed children to ask him questions and gave some advice to our MP's of RSM Pupil Parliament.
Meet our Members of Pupil Parliament
We are proud to announce our RSM Members of pupil parliament
Read on to find out more about each of our RSM MP's.
Haider Abbas is the MP for 6Q.
Hafsa Kamran is the MP for 6M.
Laaibah Zafar and Adam Hussain are the MPs for 5W
MP for 5K (to be confirmed)
Umaiza Shoaib is the MP for 4A
Our first official collective worship as Members of Pupil Parliament.
The Year 3 Citizenship group have been learning about different charities. The children wanted to help one of these charities and so they chose 'Save The Children'. The group learnt that there are children in the world who do not have the basic needs such as medicine, food and water. They realised how lucky they were and wanted to help this charity. They asked the members of Pupil Parliament whether they could deliver a collective worship to explain about the charity and that as a school, we would have a Christmas jumper/non-uniform day. The Citizenship group wrote down some facts about the charity and statistics, as well as creating posters to promote the day. They gave this to the members of Pupil Parliament so that they could plan a collective worship based around it.
Christmas jumper day 2019
WE RAISED A GRAND TOTAL OF £246.00 for the charity 'save the children'. thank you to pupils and staff :)
Monday 20th January 2019 - An invitation to have afternoon tea with Councillor Doreen Lee, Lord Mayor of Bradford.
Our members of Pupil Parliament were invited to meet the Lord Mayor of Bradford at Bradford Town Hall. It was an experience they will never forget.
As we arrived, we were greeted by the Lord Mayor's assistant. He walked us through the corridors of City Hall and showed us to the office of Cllr Doreen Lee. She greeted us warmly and asked us to take a sweat. She offered us tea, water and biscuits before asking the members of parliament their hobbies and interests, She talked about her role and what she has to do. We found out that she is very familliar with our town and was very keen to hear about our Pupil Parliament and why we were proud of our school. She told us about the recent visit by the Duke and Duchess of Cambridge, and showed us the book that they signed. After, she asked us to sign a special page (dedicated to us) in her visitor book. Everyone made sure they showed off their neatest handwriting. Finally, she invited us to take a tour of the Bradford City Hall chambers. Whilst we were in there, we had the opportunity to sit in the Speaker's chair.
A special book to mark the visit of the Duke and Duchess of Cambridge.

Our Zoom Q&A meeting with Robbie Moore (MP for Keighley and Ilkley)
On 2nd November 2020, we were invited to a zoom meeting with our local MP, Robbie Moore. This was a perfect opportunity to ask him about his role as an MP, how democracy and Parliament works and what his views were about the restrictions on our town. We also gave him some ideas as to how he could improve our local area such as ensuring drivers are not speeding on Bradford Road (near the Coop) as this puts ourselves and others in danger, especially on our way to school.