Forest Adventure
This year Reception have started Forest Adventure sessions. Swans and Ducks take turns to go to the forest on alternate Monday afternoons.
We start the session getting in to our all-in-one suits and wellies. We then set off to the forest singing our special chant...
We are going to forest school
because forest school is really cool.
We don't leave any trace
because the forest is a special place.
We don't run we only walk
we listen to each other talk.
We don't lick and we don't prick
and we don't poke our friends with sticks.
We love our forest school
forest school is really cool.
Week 1
This week was our first time in the forest, we were given some time to explore the forest. Before settling down for a story with a biscuit and juice.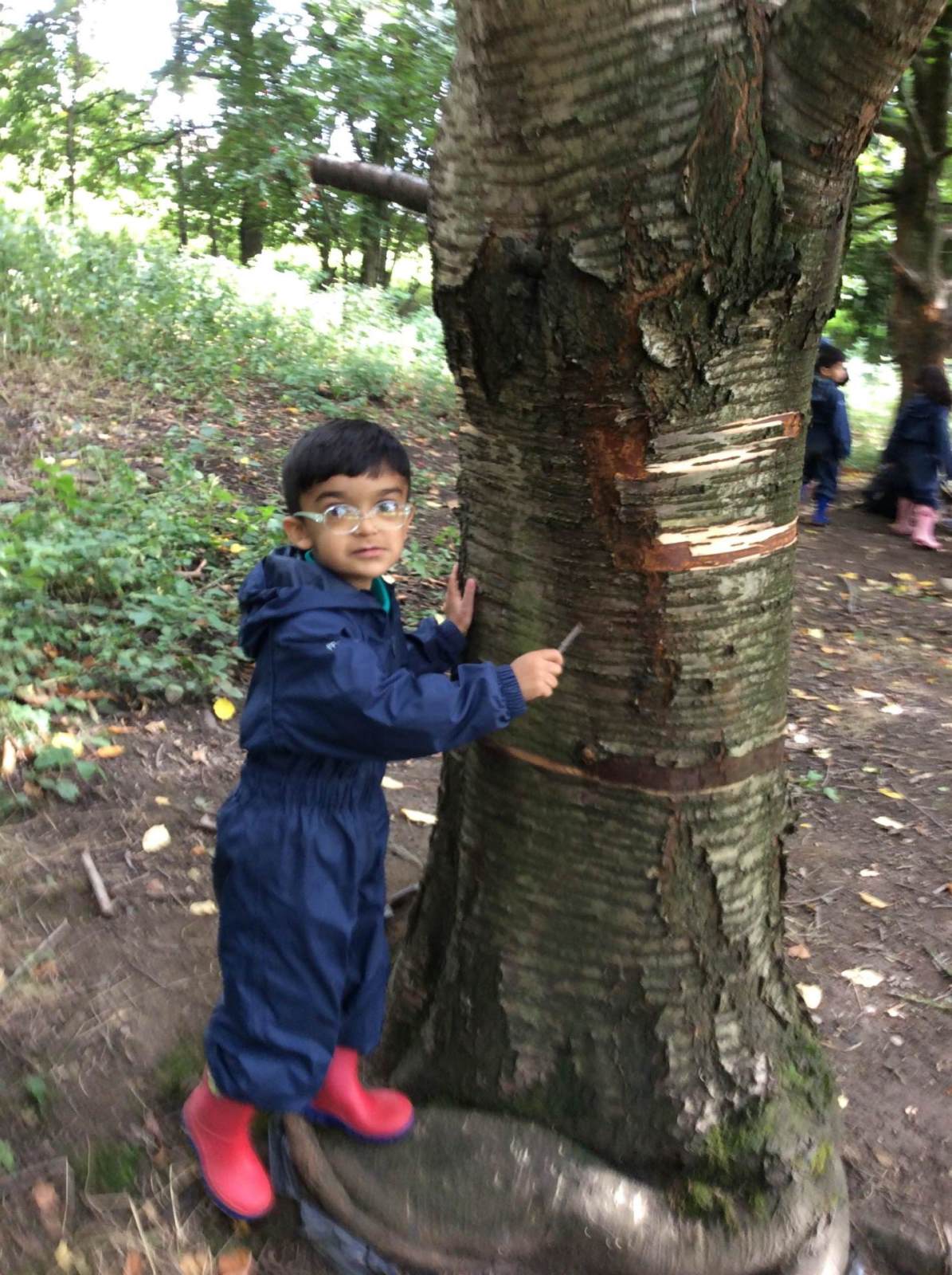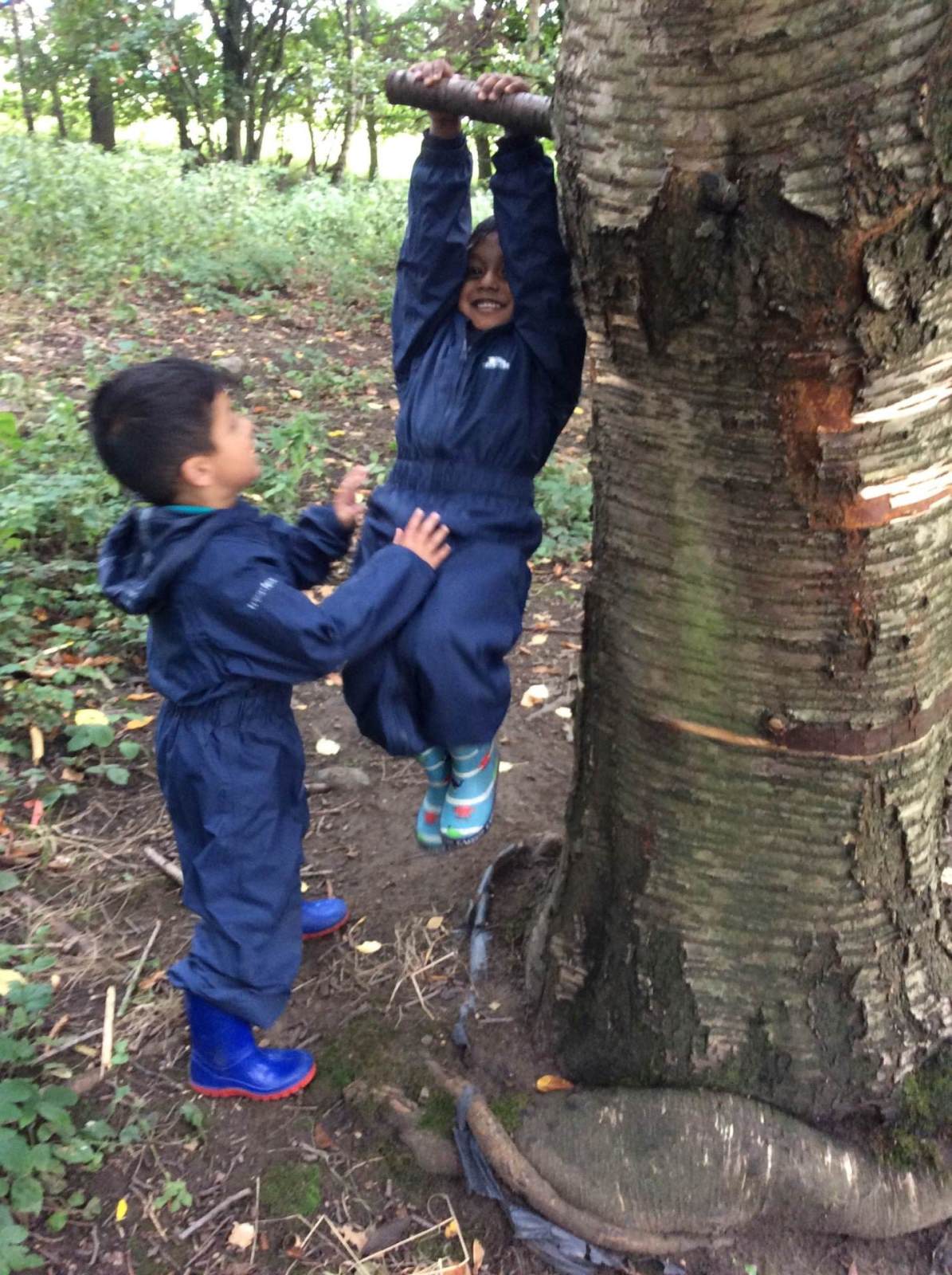 Week 2
This week in the forest we had an important job. The teddies had got lots in the forest and we had to work with a partner to find them. We were then set a challenge to build a home for our teddy. We demonstrated great team work.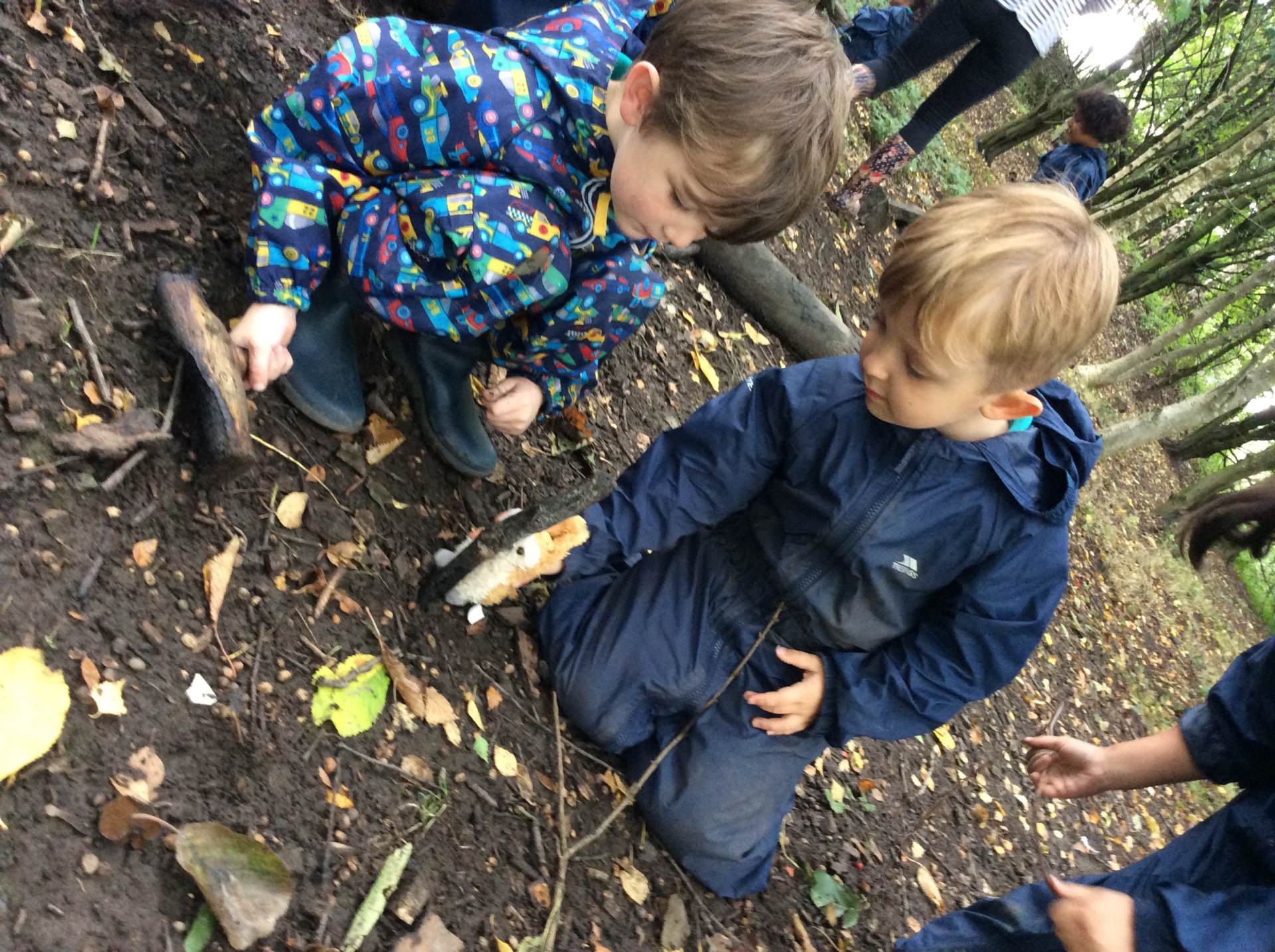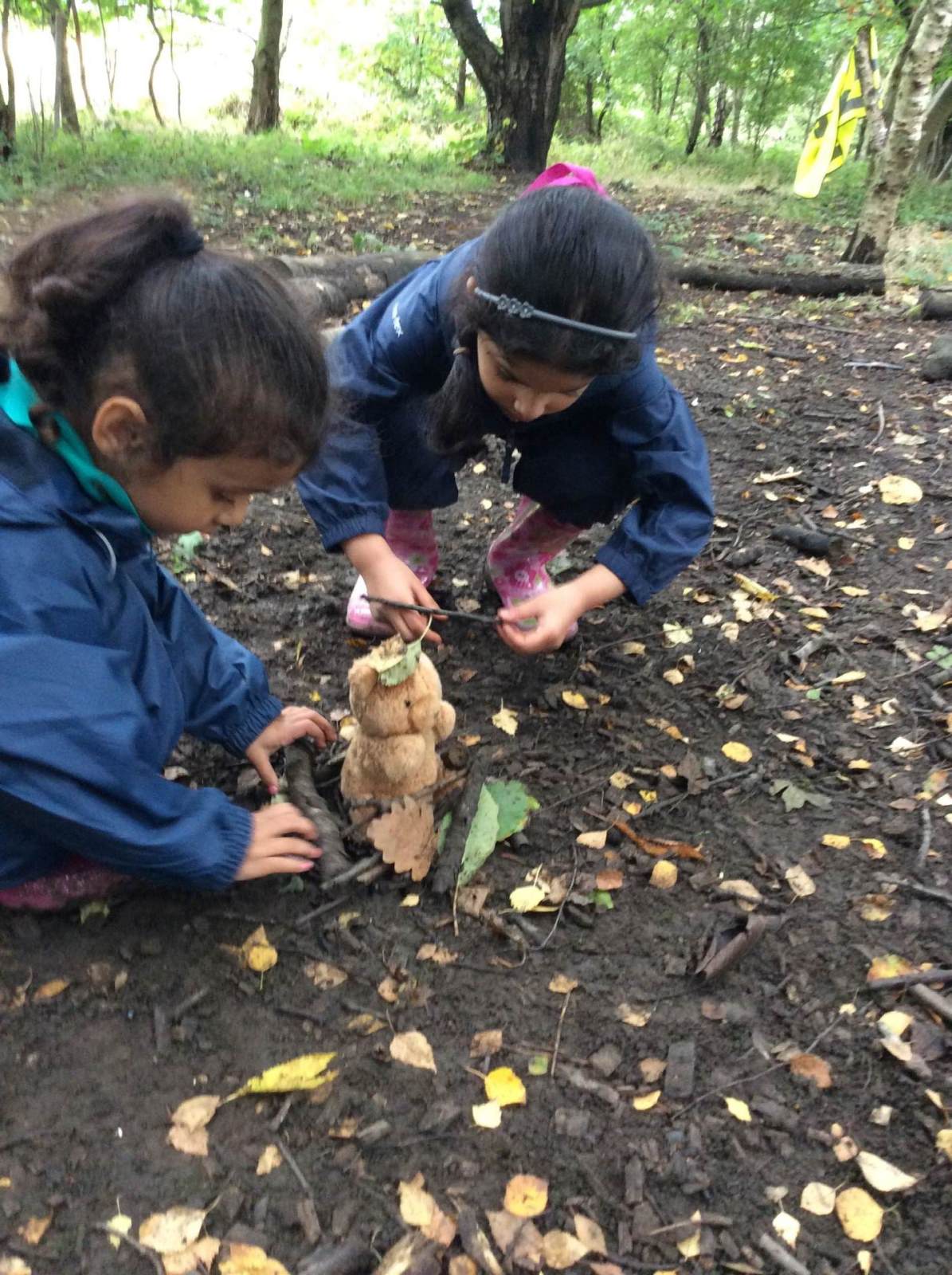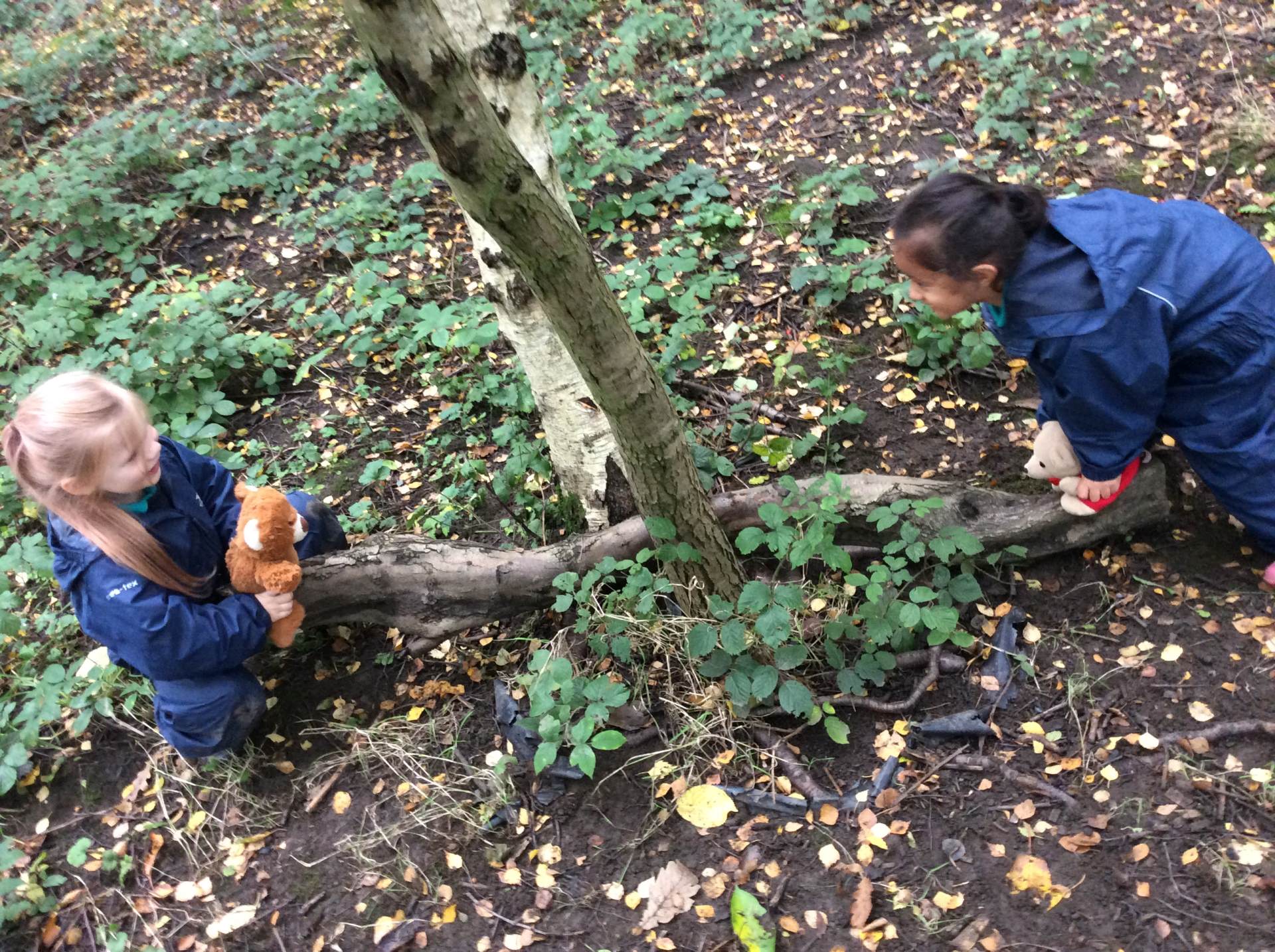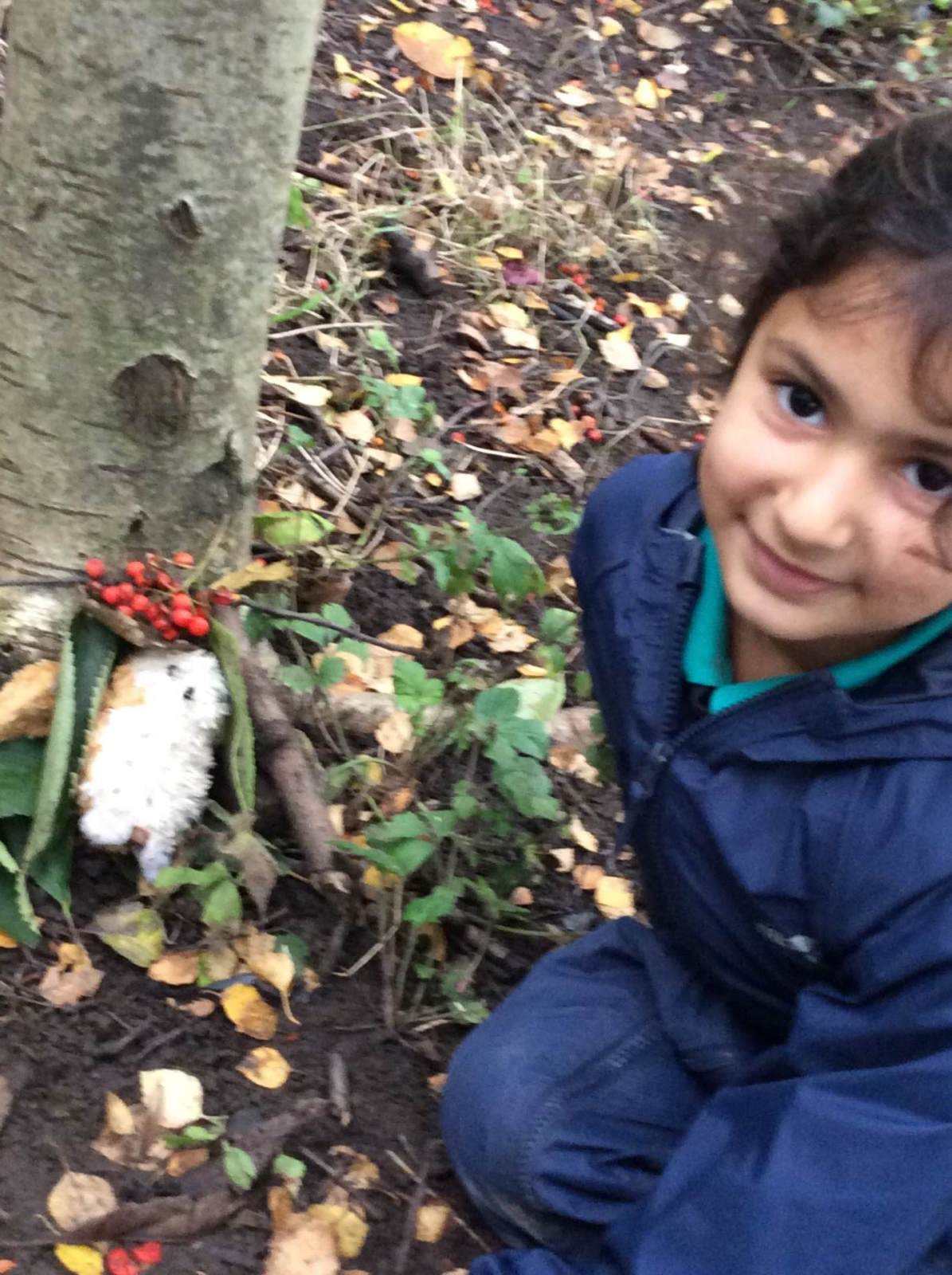 Week 3
This week we took our teddies back to the forest with our partner for a teddy bears picnic. First we used sticks to measure our teddies, finding sticks that were longer, shorter and the same length. Then we sat down with our teddy and our partner. We only had enough crisp packets for half of us so we had to share with our partner. We were really good at making sure we shared and made sure we both had some crisps.