Support for parents during school closures
In the current situation that we find ourselves living in, there will be lots of adults out there with health concerns or financial concerns. There will be adults out there worried about how to care and educate their children from home. There will be parents anxious because life as we know it and our usual weekly structure has gone.
What St. Mary's want the parents and carers of our children to know, is that it is ok to be worried. It is ok to be concerned. It is ok to feel anxious. It is ok to not know how to help your child with their home learning. This is all ok, because right now, no one knows the answers to this situation that we are currently living through - it is new to us all.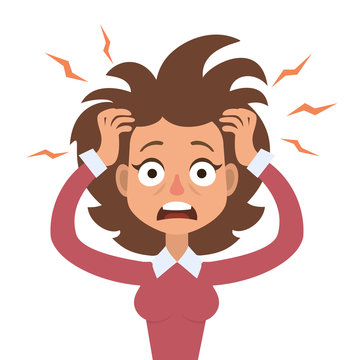 As a school, we may have sent too much work, or not enough, but this is a new situation to us as teachers, as it is everyone else. If you feel overwhelmed that school are sending too much or too little work, reach out to school and let us know. If you need resources so that your child can complete their home learning challenges, just let us know.
Don't be harsh on yourself as a parent or carer when it comes to helping your children learn from home but just do what you can and when you can. Don't forget you know your child better than most and the key thing is to maintain yours and your child's emotional wellbeing at these times. This is a marathon not a race so just breathe and take one day at a time. Enjoy being together as a family but also be kind to yourself and patient in adjusting to this new way of life. Look after yourselves and those children of yours because at the end of the day you are not doing it wrong, you are doing your best!!
Below, we have collated a range of resources that you as adults may find helpful for this period of time, but please also remember that we are always here to help. So please, pick up the phone / write us an email if there is anything that we can do for you.
Supporting your children with what is going on:
Helping your children to understand what the Corona Virus is:
Below is a link to a short e-book that provides an age appropriate and friendly explanation to Corona Virus and what it is. Please feel free to read through the content before showing it to your children or using it to help you answer any of your children's questions in this uncertain and ever changing period of time:
https://nosycrow.com/wp-content/uploads/2020/04/Coronavirus-A-Book-for-Children.pdf
If you and your children enjoyed reading this and found this useful, then click the following link for

'A child's guide to Corona Virus'

:
https://www.childrenscommissioner.gov.uk/wp-content/uploads/2020/03/cco-childrens-guide-to-coronavirus.pdf
A short fictional story to help children understand about Corona Virus.
https://www.childhood.org.au/app/uploads/2020/04/MatildaTheoLR.pdf
Supporting children with stress:
Below is a link to 'The Brain Break' video which helps children focus attention and regulate emotions. Practiced three times per day, this focused breathing practice gives children a tool to help them to regulate their stress and emotions through regulating their physiology, and activating the attentional regions of the brain.
https://mindup.org/brain-break-at-home/
Encouraging your children to talk about how they are feeling:
Allowing your children to talk about their feelings is really positive. Try to encourage them to be as honest as possible. Using some of the images below to support their thinking, this will be a really useful way to understand your children and how they are feeling.
Creating a calm and happy home environment:
With our weekly structure no longer in place, it is easy for house rules to slip away and children (and adults!) to make a wrong choice, potentially leading to conflict in the home.
The link below contains some lovely little sheets that help with a whole range of different things, all aiming to create a calm and happy home environment.
One of the sheets helps to organise family rules - the dos and the dont's, with appropriate rewards and concequences. These would be a lovely starting point to work on as a family - deciding on what sort of a home environment you want to live in.
Another of the sheets discusses the importance of choices - choosing to do the right or wrong thing - and helping children (and adults!) to explain how another's choice has made them feel.
One of the sheets provides a 'Growing up checklist' to help you encourage your children to be more active around the house and help with jobs.
Living in such close proximity to the rest of our family, it is easy to lose patience with one another and snap. Another of the sheets found by clicking the link below, helps to structure 'Calm down time' if you find your child has lost their cool.
https://b2a2aee4-a9b4-4927-94f4-4438a64148ee.filesusr.com/ugd/5e0ce4_4e732b2a05db46a3ba8fb0ae7275f44b.pdf
The below booklet is a brilliant resource in helping with:
- How to praise and reward children
- Creating boundaries with children
- How to help children calm down
- How to listen to children
- How to give children choices
Balancing screen time:
Taken from internetmatters.org
As screens become a bigger part of young children's lives at home and at school, it's important to put balance and purpose behind screen time to help them develop key skills and benefit from their screen use. This is especially important in the current situation we find ourselves in, as the internet is such a helpful tool in home learning.
Screen time benefits:
• Screen use provides a range of opportunities for creativity and learning – 70% of parents strongly agree that using devices is essential for their child's development.
• Screens can be a great tool to allow children to maintain relationships with family and friends.
• Screens can help ease the financial burden when looking to entertain children.
• Screens can entertain children and keep them busy / engaged.
Screen time challenges:
• Young children might stumble across inappropriate content that may have a negative impact on their digital wellbeing.
• Long periods of passive screen time could have a physical effect on their development (i.e. eyes, brain), sleep cycle and behaviour.
• Younger children may not understand the concept of what the internet is and how it works so could find it hard to differentiate between what it real and what is fake.
Kindness charts:
Whilst we are all living in such close proximity to the rest of our family and not getting much time away or space from one another, it is easy to find yourself losing patience with one another and being snappy.
The link below will take you to a document that explains the idea of a 'Kindness chart' - a really quick and easy way to promote kind words within the house:
https://b2a2aee4-a9b4-4927-94f4-4438a64148ee.filesusr.com/ugd/5e0ce4_37d83c1867704a5eb7fd9c982b63135e.pdf
The link below gives an example of a kindness chart, but feel free to design and make these together. Be creative!
https://b2a2aee4-a9b4-4927-94f4-4438a64148ee.filesusr.com/ugd/5e0ce4_a06dc7d53386417d87d61dad1a3a962c.pdf
How to get a good night's sleep: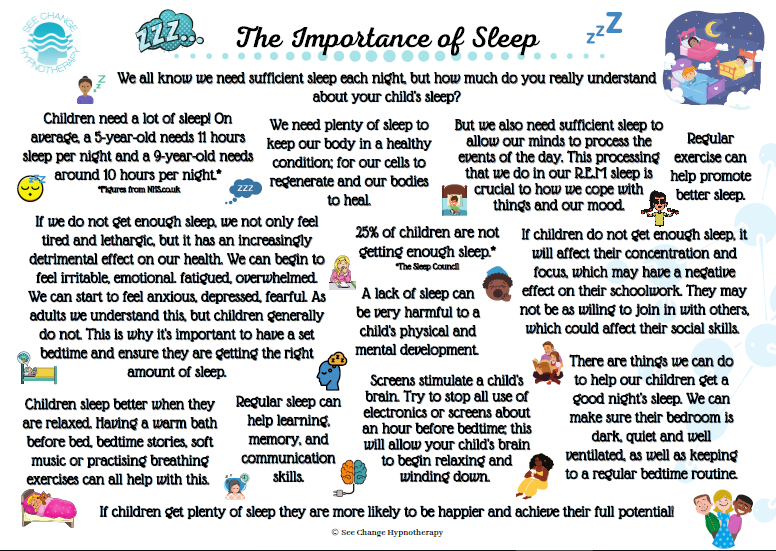 Click the link below for a booklet that guides you in more detail on how to get a good night sleep and the benefits of this:
https://www.southdalecofe.co.uk/wp-content/uploads/2020/03/the_good_night_guide_for_children.pdf
Thinking about healthy eating and exercise: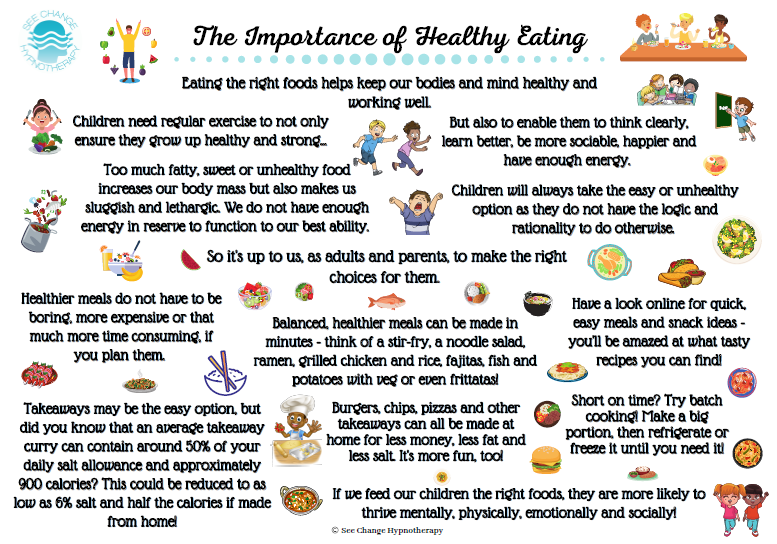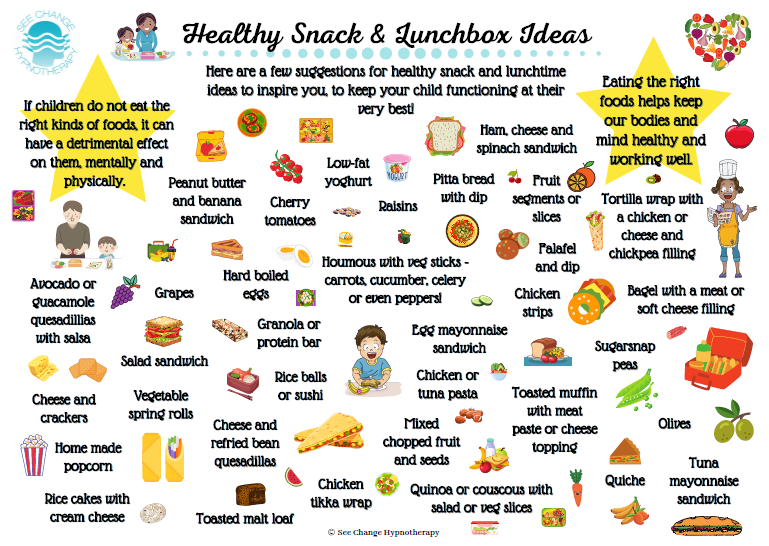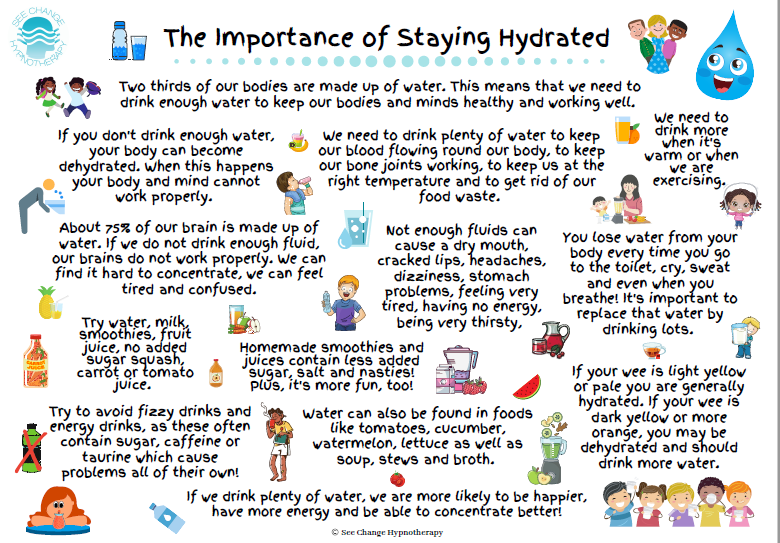 Top tips for parents and carers: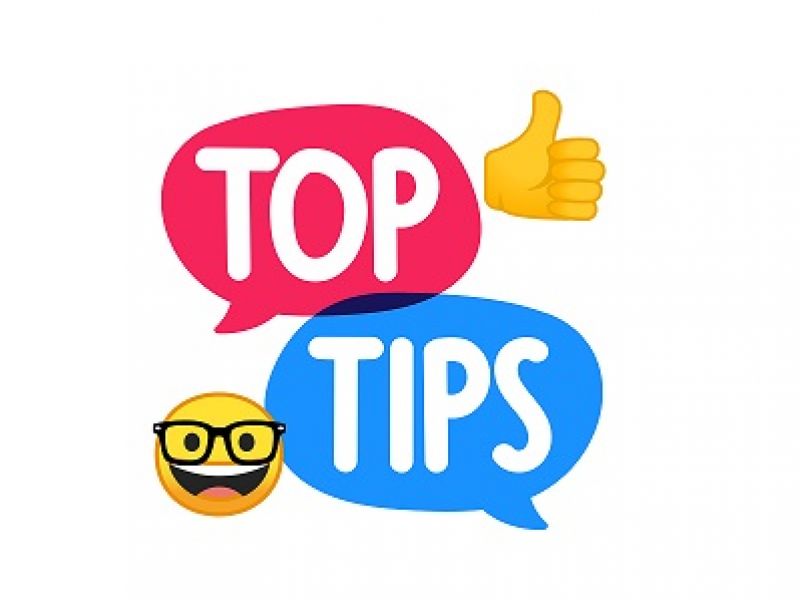 The British Psychological Society have published a list of advice in response to the school closures that we are currently experiencing. Below are some of the relevant top tips that may help while you are with your children at home:
• Schools have not 'shut down' – Although most children will not be able to physically attend school you will still be able to communicate with senior leaders or, in some instances, teachers.
• Don't try to replicate a full school timetable – It won't be possible to replicate a full school timetable for a variety of reasons. Giving yourself and your children permission to accept this can be a big weight lifted.
• Expect stress – This is an uncertain and unpredictable situation, stress and anxiety are normal.
• Reassure children – Children can sometimes believe they are responsible for things that are clearly beyond their control. Reassure children that it is the adult's job to make sure things are OK and to keep them safe.
• Help children stay connected to their friends – Friendships are a key resiliency factor for children and young people. Most children see their friends nearly every day of the week and so not being in contact with them for some time might be upsetting. Is it possible for children to talk to their friends safely on the phone? Perhaps they could write letters to each other.
• Normalise the experience – Normalising the experience is likely to reduce anxiety for many children. Reassure children that lots of adults and other children are in the same situation.
• Have a routine and structure – Having a plan and a predictable routine for the day can be very reassuring. As adults we like to know what is going to happen, and children like this too. A consistent routine lets everyone be secure about the plans for the day. It is often useful to involve children in creating this routine, so that they feel part of the plan, rather than the plan being imposed on them. You could display the routine using a timeline, or maybe pictures and visuals. Encourage children to develop independence by referring to their own routine/plan themselves.
• Don't worry if the routine isn't perfect – Remember, this isn't a normal situation. If you find that planning and sticking to the routine is causing more stress, friction or conflict, then it's OK to be more 'free-flow'. Perhaps be guided by the activities that children want to do.
• Avoid putting too much pressure on academic work – Most parents and carers aren't teachers and so it's OK not to be doing 'school work' for six hours a day. It might be more important to be spending time together, building relationships, enjoying shared activities and reassuring children, as opposed to replicating the school timetable.
• Try to keep work in one place – If children are doing school work or project work at home, try to keep it all in one place so that it doesn't spread out over the house. This can help to maintain a work/home boundary. We know that people live in different circumstances that might mean this isn't always possible, so perhaps there might be other ways to 'signal' the end of working e.g. putting away the work and then enjoying a favourite song or shared dance!
• Reduce access to rolling news – It is important to keep up to date with new developments and announcements, but it can be hard to switch off from the constant stream of news from media outlets and social media. Reduce the time spent hearing, reading or watching news – at the moment it might be overwhelming for adults and children. Try to protect children from distressing media coverage.
• Supervise children with screens – It is likely that children and young people will be using screens more often over the coming weeks e.g. phones, tablets, gaming consoles and the internet. If this is the case make sure they are supervised. Ensure appropriate content filters are active – the UK Safer Internet Centre offers guidance on setting up parental control. Try to ensure all children have a balanced range of activities each day. Involve children and young people in these discussions so that they feel part of the plan.
• Provide reassurance about exams being cancelled – Young people may now be concerned about the announcement that exams later this year will not be going ahead as planned. They may feel like all their hard work has been for nothing. Reassure young people that the Prime Minister has said that all children and young people will get the qualification they worked towards, but acknowledge that the plan is a bit uncertain right now. Reassure young people that the government and Department for Education are working on a plan.
• Play – Play is fundamental to children's wellbeing and development – children of all ages! It's also a great way to reduce stress in adults.
Looking after yourselves as adults:

When we are very busy, especially at a time like this, it can be hard to find a moment for yourself as an adult, and it's all too easy to put your own needs at the end of the list. If you neglect yourself, you will become exhausted and stressed and then it's much harder to enjoy family life. You as parents owe it to yourselves to recharge your batteries
and your families will benefit too.
Example activities you can do to recharge your own batteries are:
Read a book
Listen to music (sing your heart out if you feel like it!)
Colour in (it really is very relaxing)
Exercise, join your children with Joe Wicks doing PE on YouTube
Bake or cook something new
Have a bubble bath
Look at photographs of happy times
Watch a film as a family
Yoga or Pilates (YouTube videos are great for this)
Go for a walk locally
Have a meal as a family
Skype or FaceTime friends and family that you are not able to see
Do a family quiz
You could even take up a new hobby such as: knitting, doing jigsaws, cross stitching, painting, learning a new language etc.
Look into popular mindfulness apps such as 'Calm', 'Headspace' and 'Breethe' that have some super tips on how to stay happy and calm.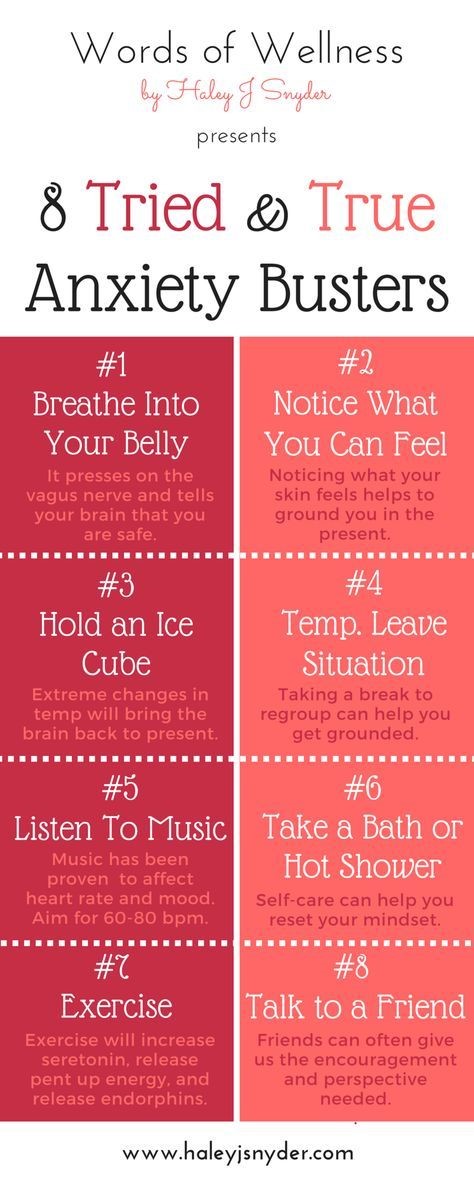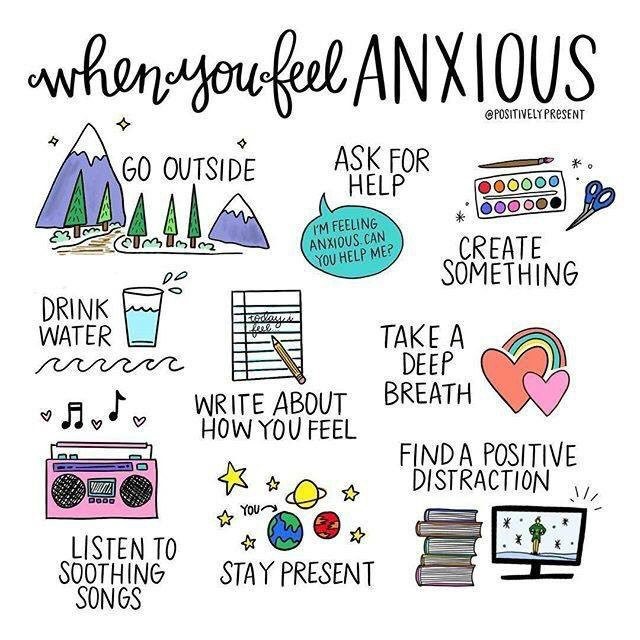 Some useful websites for helping with your wellbeing:
My wellbeing college is a free NHS service (used by GPs across Bradford, Airedale and Wharfedale) to help people manage everyday problems such as feeling low, having problems sleeping, feeling anxious and experiencing stress. At a time like this, it could be especially useful.
Managing your wellbeing:
http://bmywellbeingcollege.nhs.uk/knowledge-bank/top-tips-wellbeing/
http://bmywellbeingcollege.nhs.uk/knowledge-bank/mental-wellbeing/
Managing low mood:
http://bmywellbeingcollege.nhs.uk/knowledge-bank/low-mood/
Helping with anxiety:
http://bmywellbeingcollege.nhs.uk/knowledge-bank/anxiety/
Help with sleep problems:
http://bmywellbeingcollege.nhs.uk/knowledge-bank/sleep-problems/
Overcoming loneliness:
http://bmywellbeingcollege.nhs.uk/knowledge-bank/loneliness-top-tips/
Support with panic attacks:
http://bmywellbeingcollege.nhs.uk/knowledge-bank/panic-attacks/
Support with anxiety and stress during Covid (in Urdu):
https://www.mentalhealth.org.uk/coronavirus/urdu
Useful resources to help manage your wellbeing:
Breathing activities to help reduce stress / anxiety and support you in feeling calm:
http://www.freemindfulness.org/download
Self-help leaflets including help for anxiety, bereavement, controlling anger and low mood:
https://web.ntw.nhs.uk/selfhelp/
Emotional wellbeing support hub:
https://www.barnardos.org.uk/see-hear-respond-support-hub
Guidance for families with babies or young children:
https://www.bradford.gov.uk/health/improve-your-childs-health/public-health-early-years-guidance-for-families/?utm_medium=email&utm_source=govdelivery
Free meditation to help relieve stress and feelings of being overwhelmed:
https://www.headspace.com/covid-19
Free adult colouring in pages to download and print:
https://www.crayola.com/free-coloring-pages/adult-coloring-pages/