Forest Adventure
This year Reception have started Forest Adventure sessions. Swans and Ducks take turns to go to the forest on alternate Monday afternoons.
We start the session getting in to our all-in-one suits and wellies. We then set off to the forest singing our special chant...
We are going to forest school
because forest school is really cool.
We don't leave any trace
because the forest is a special place.
We don't run we only walk
we listen to each other talk.
We don't lick and we don't prick
and we don't poke our friends with sticks.
We love our forest school
forest school is really cool.
Our Forest Adventure session always follow the same structure:
1. A recap of the rules and how to stay safe.
2. Time to explore the forest independently
3. A planned activity or experience
4. Time to share what we have found/learnt and snack and drink.
Autumn 1
Week 1
This week was our first time in the forest, we were given some time to explore the forest. Before settling down for a story with a biscuit and juice.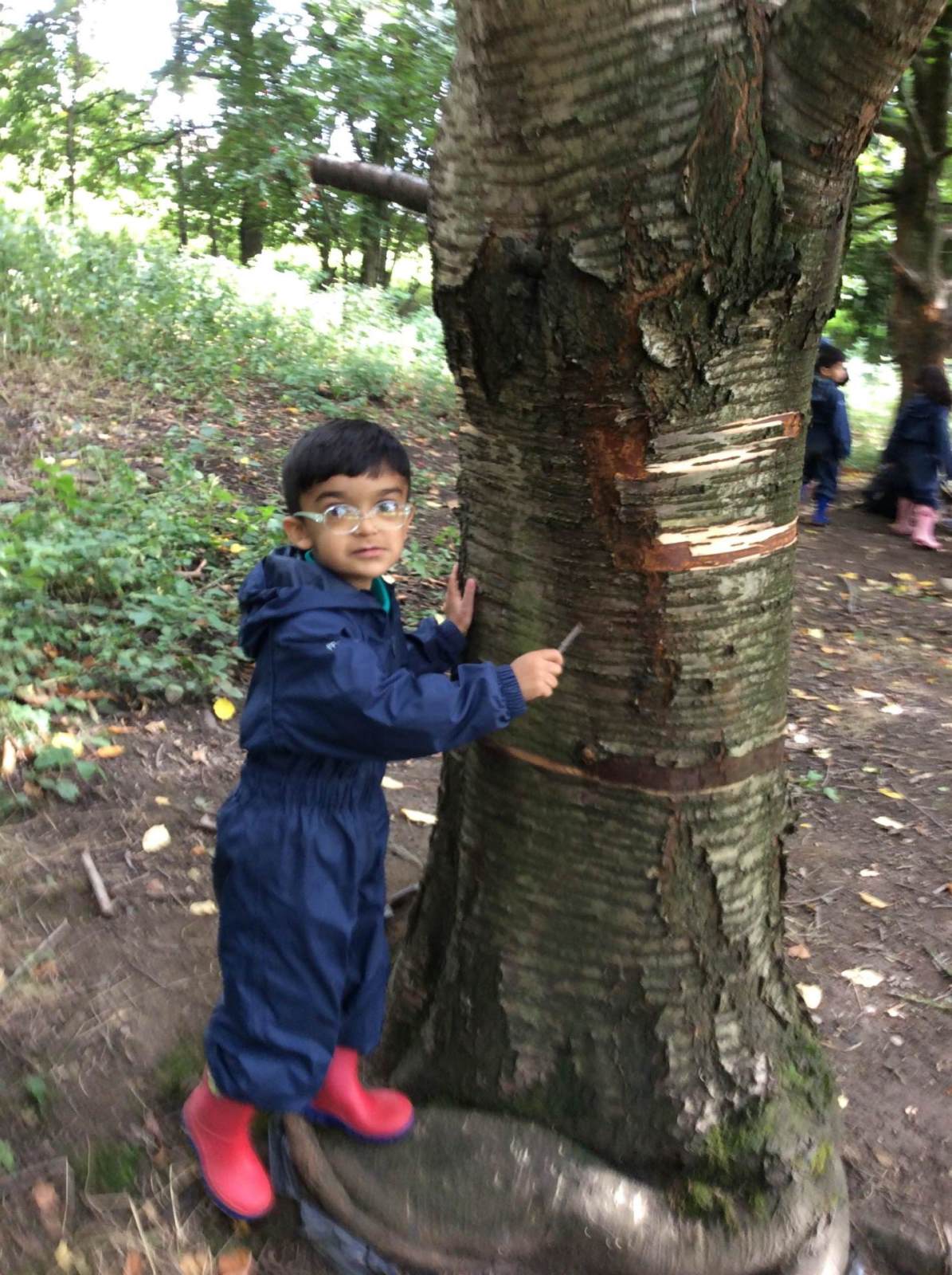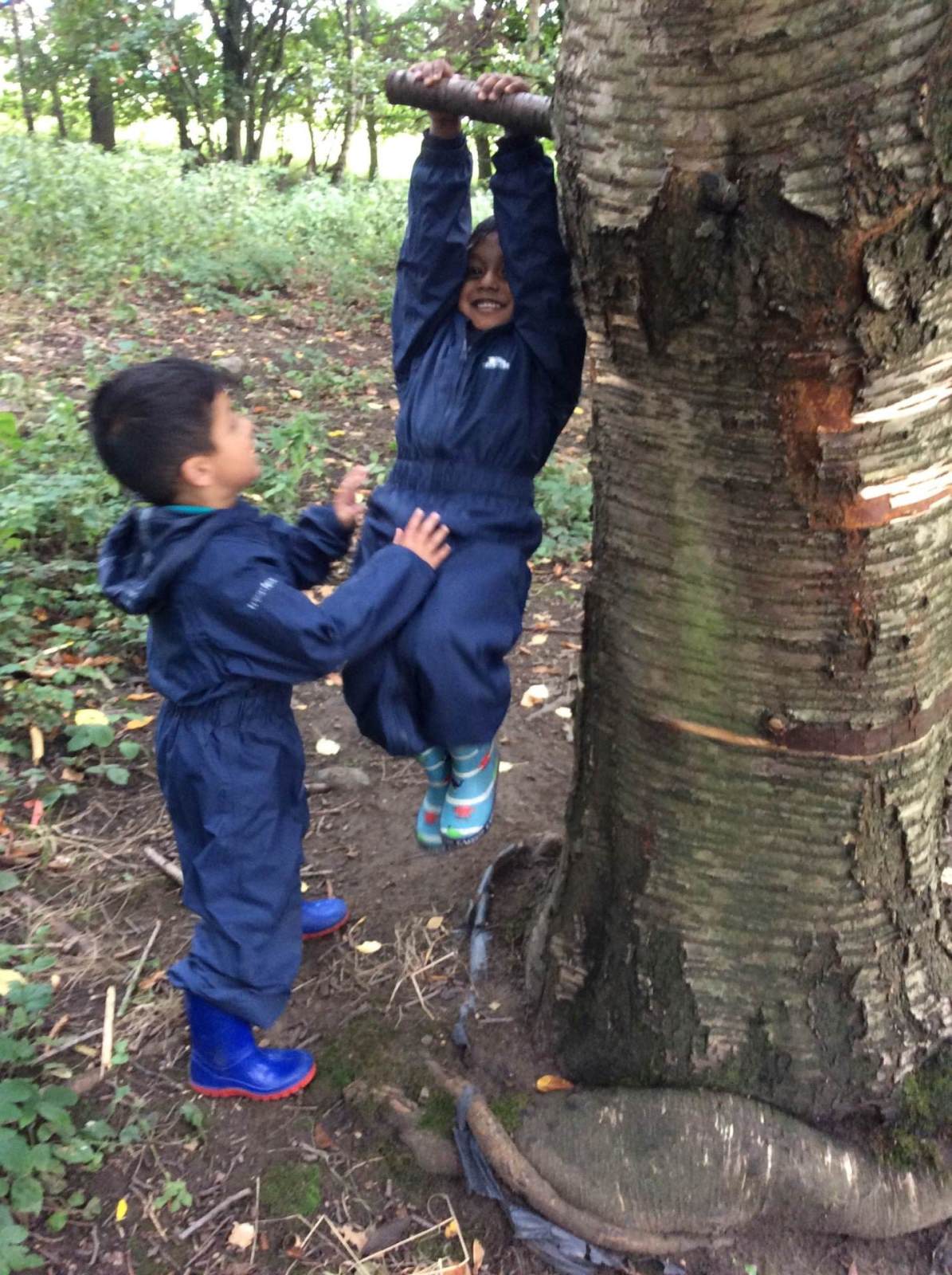 Week 2
This week in the forest we had an important job. The teddies had got lots in the forest and we had to work with a partner to find them. We were then set a challenge to build a home for our teddy. We demonstrated great team work.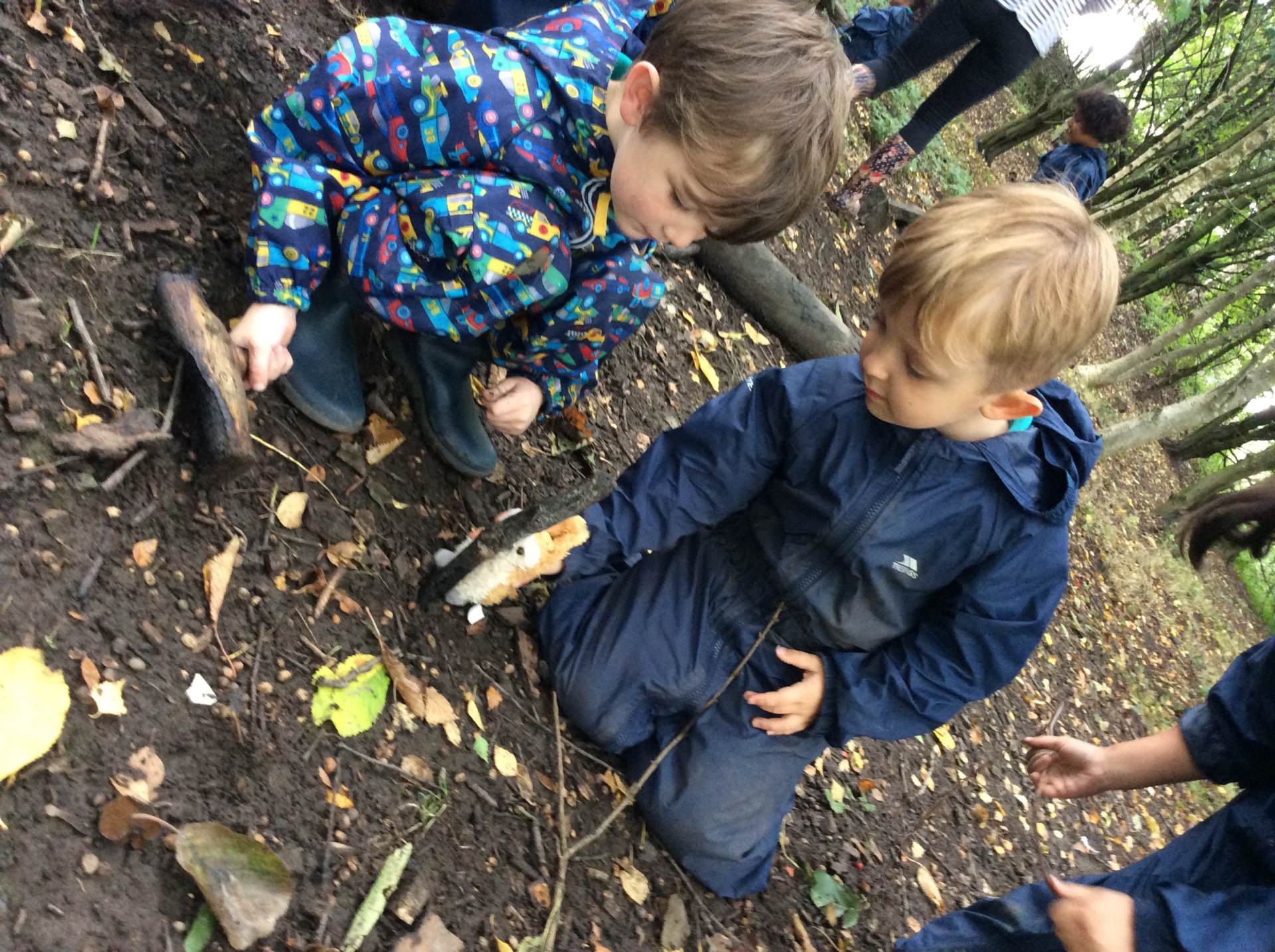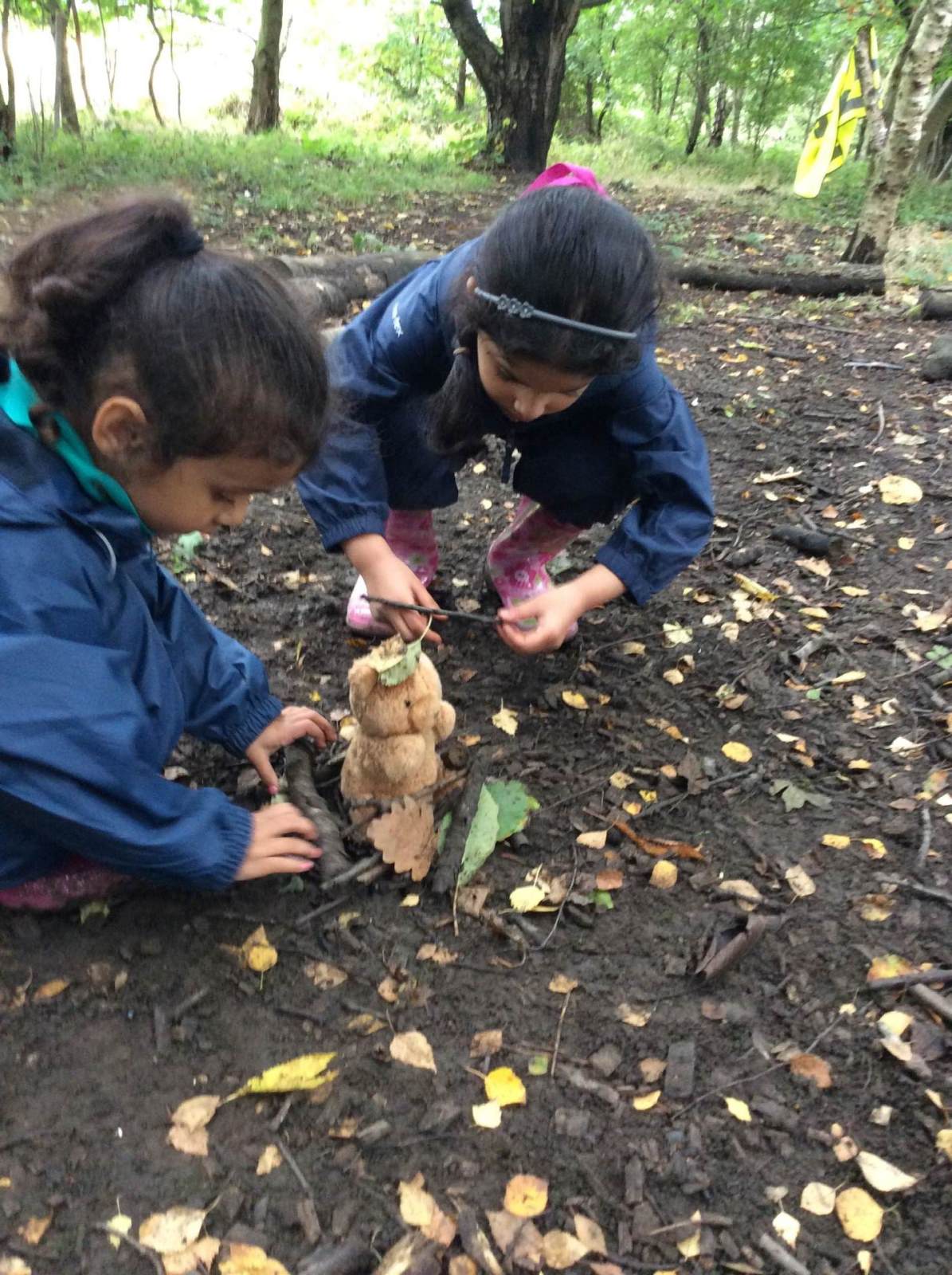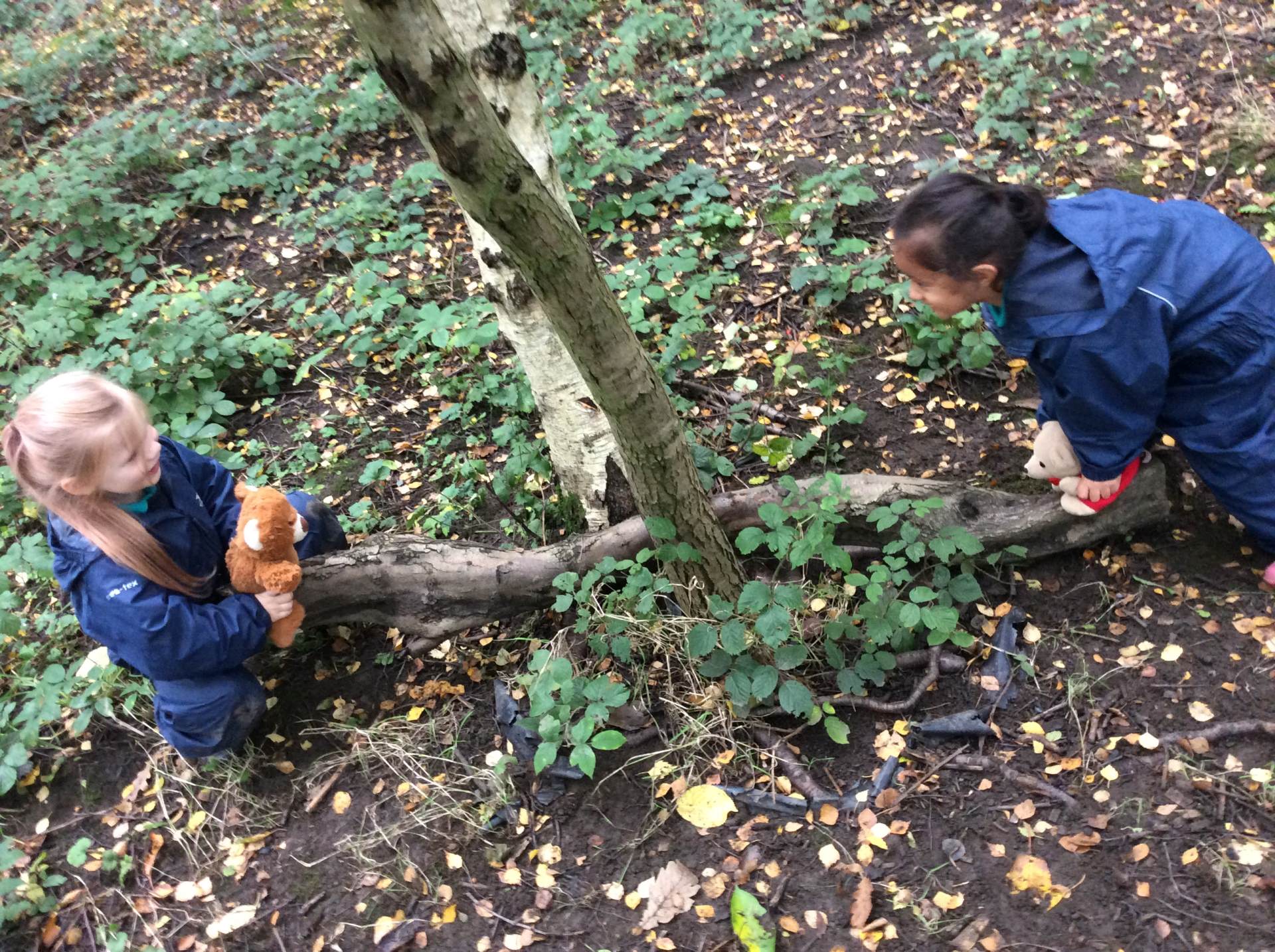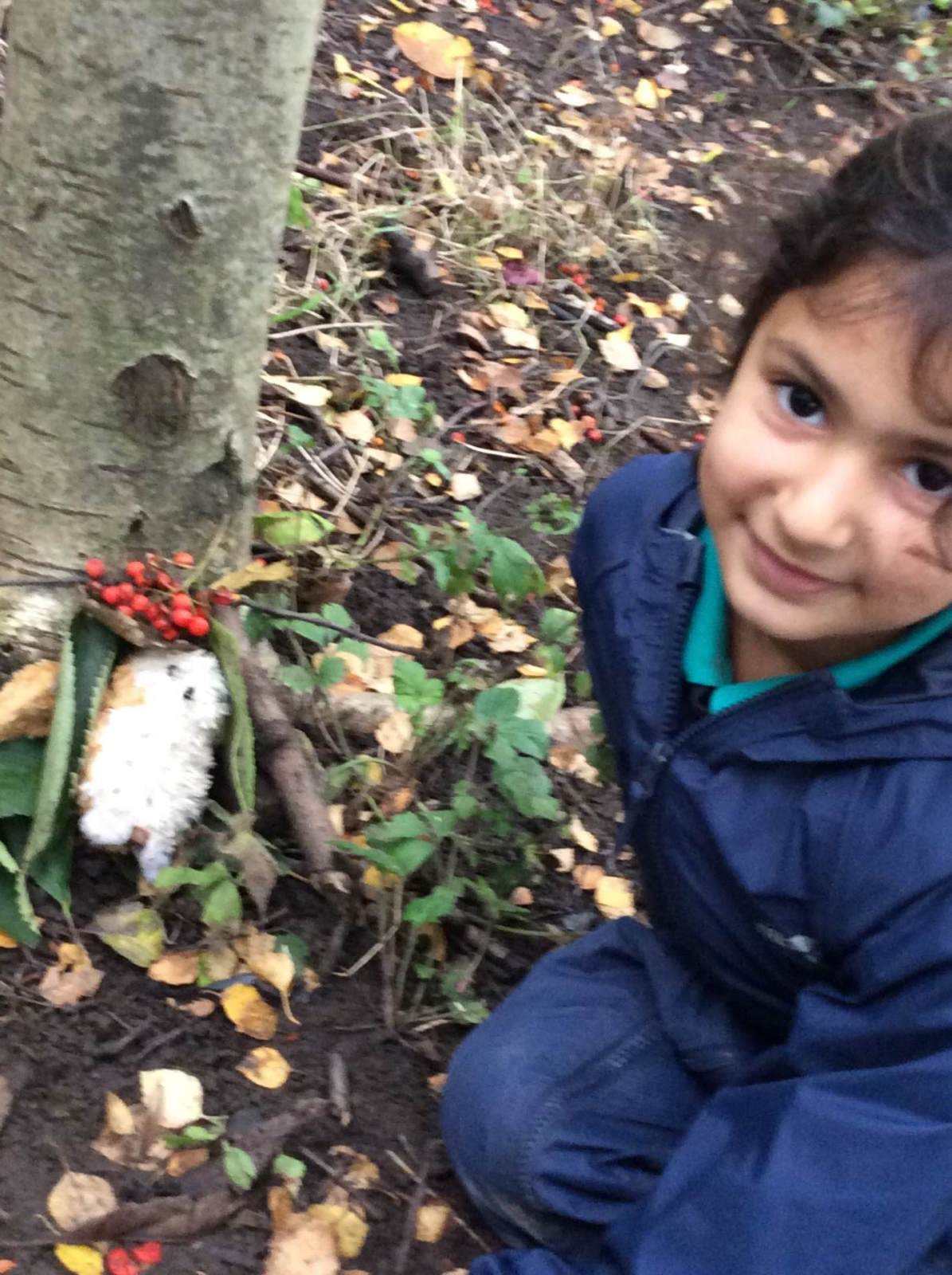 Week 3
This week we took our teddies back to the forest with our partner for a teddy bears picnic. First we used sticks to measure our teddies, finding sticks that were longer, shorter and the same length. Then we sat down with our teddy and our partner to have a teddy bears picnic. We only had enough crisp packets for half of us so we had to share with our partner. We were really good at making sure we shared and made sure we both had some crisps.
Autumn 2
Week 1
We started the half term inviting our parents along to the forest with us. You can check out all the fun we had on our Reception parents page here https://www.riddlesdenstmarys.net/Fun-with-our-parents/
Week 2
This week in the forest we used natural materials and twigs to make fairy wands. We used string, ribbon and thread to wrap around the sticks and twigs.
Week 3
This week in the forest we took clay to the forest and used natural objects to make clay reindeer.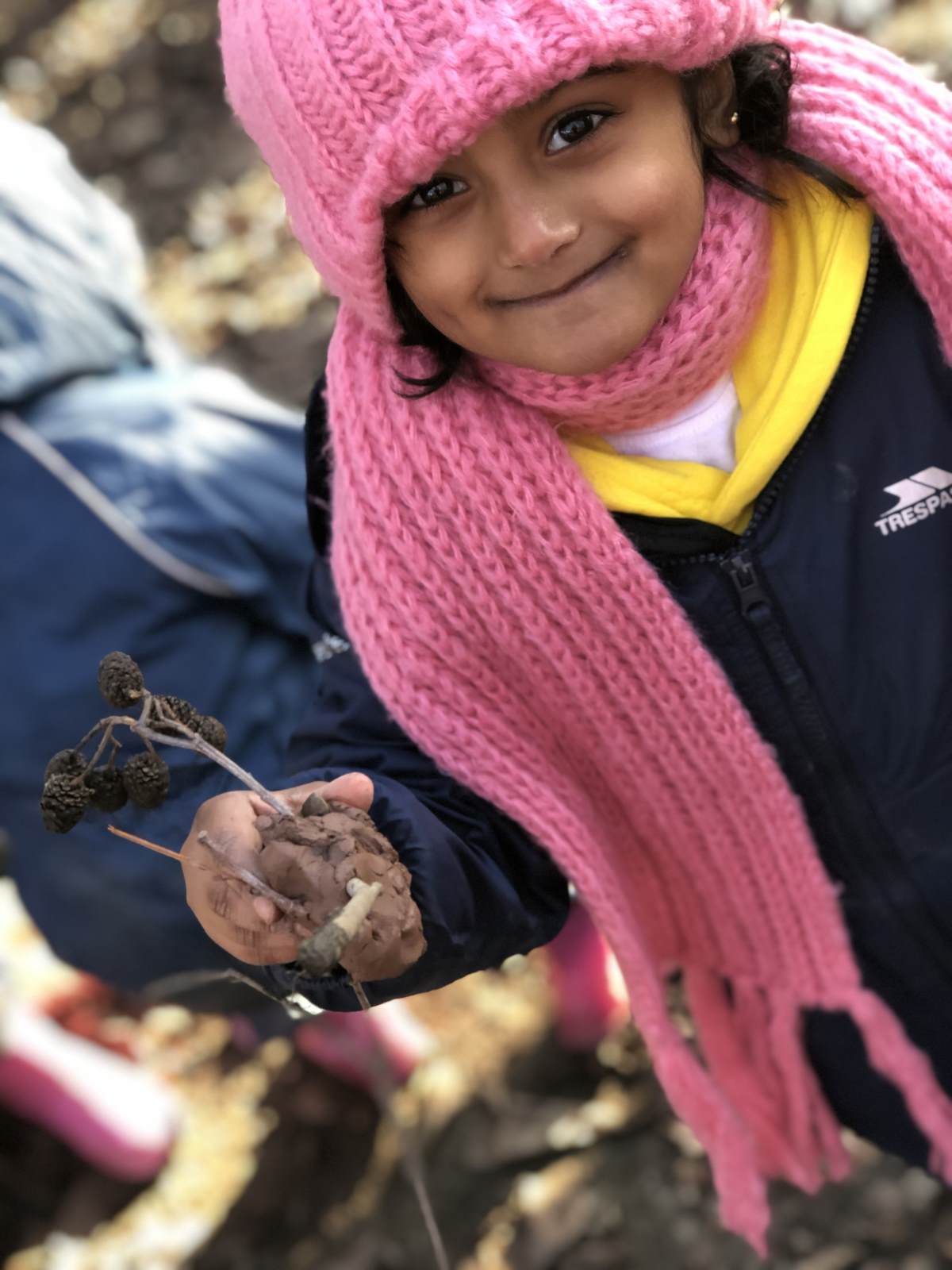 Spring 1
Week 1
Today something exciting happened! When we came back into the classroom after lunch there was sticky green slime EVERYWHERE! We didn't know what had happened. We were all going to the forest together to explore and see what we could find so we set off anywhere, but when we got there something had happened! There was also sticky green slime everywhere in the forest too. We followed the trail and it led to our log circle. something had happened, there were metal pipes, sheets, nuts and bolts all over the floor and in the trees.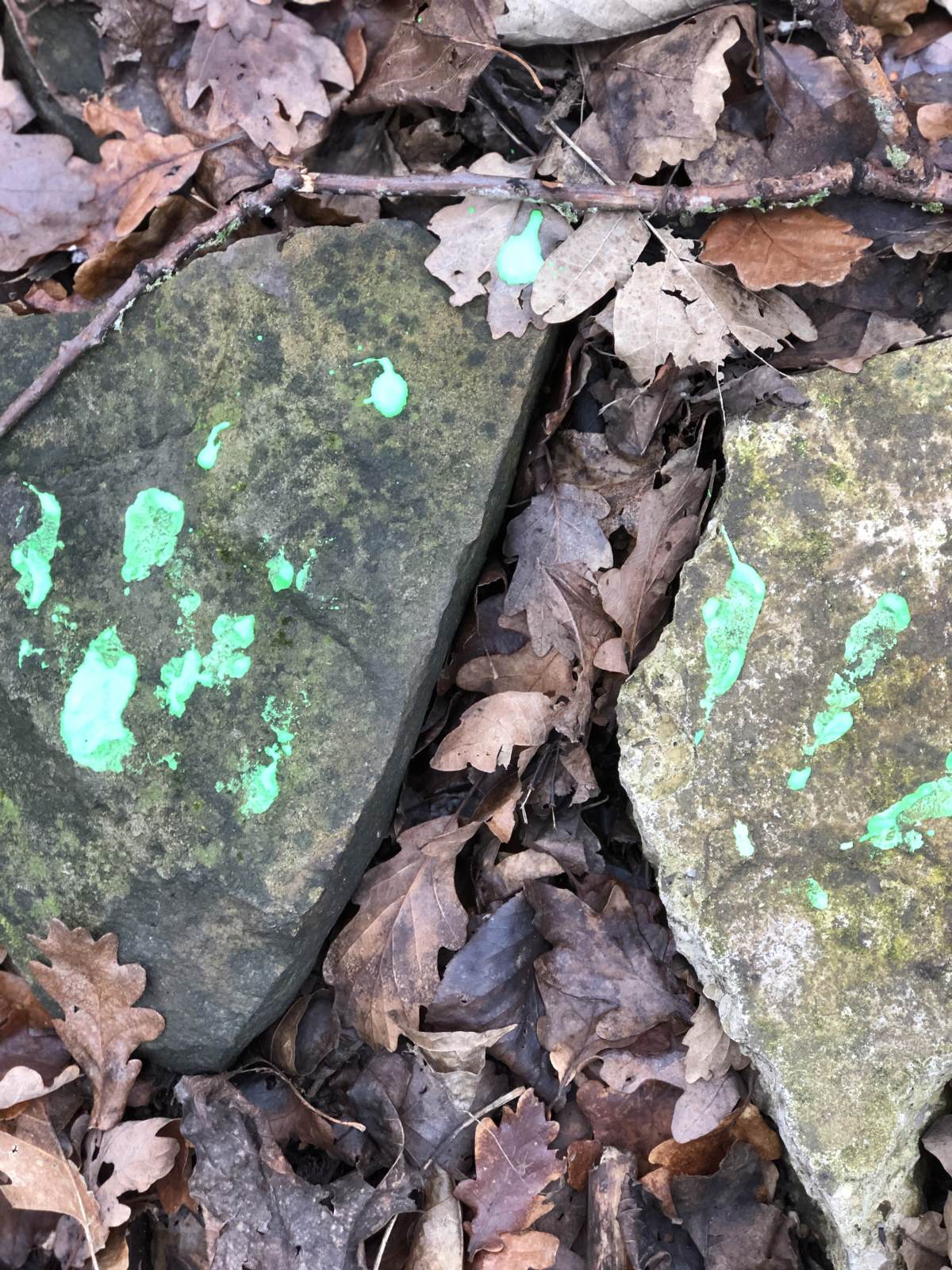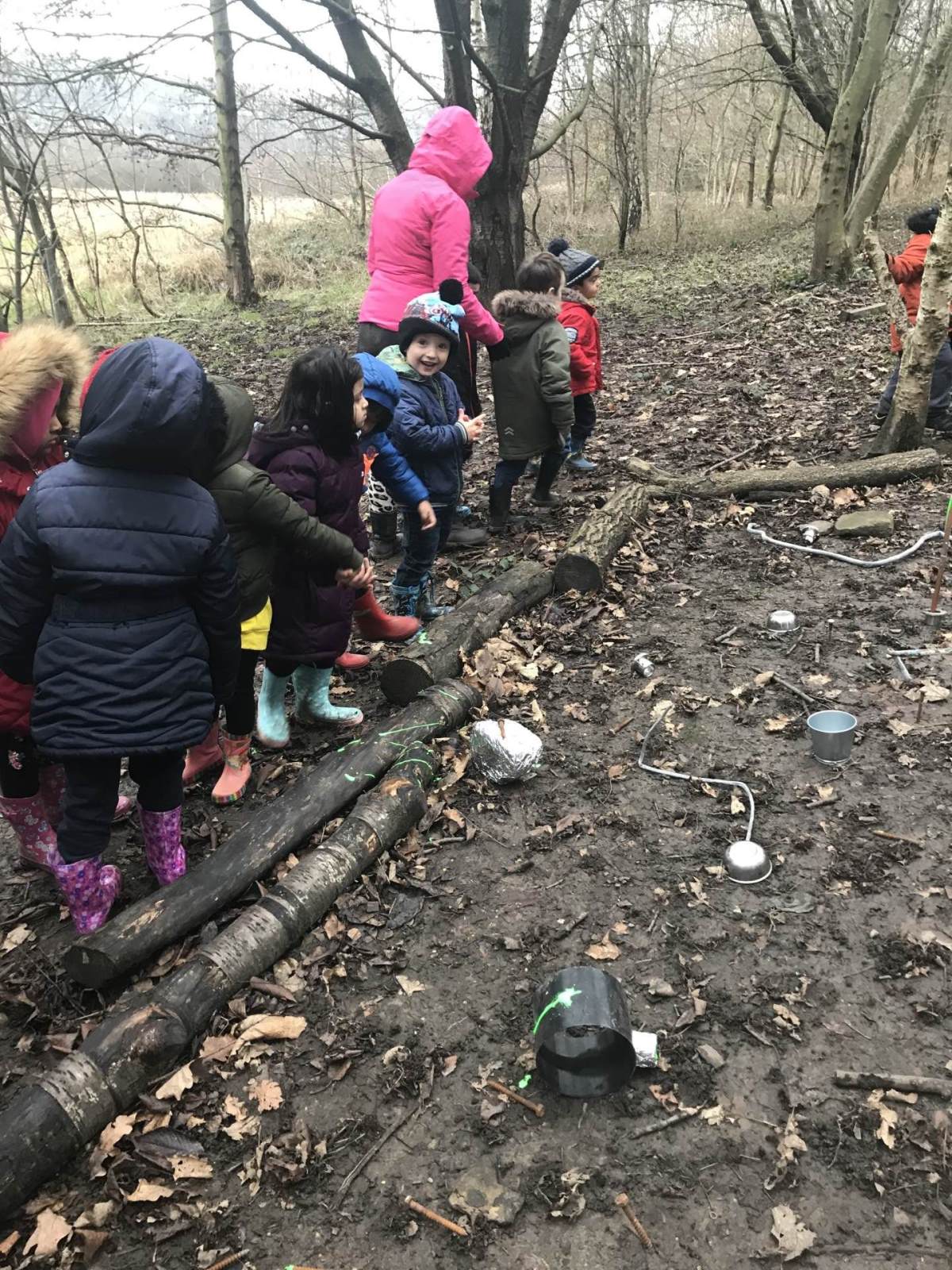 Week 2
This week in the forest we decided to investigate and explore the changes in the forest. We talked about what the word 'investigate' and what it means. We decided it means explore, discover and look closely. We looked to see if we could find anything growing. When Ducks went to the forest Ahmed found a worm which sparked a lot of curiosity about minibeasts. We searched under rocks and branches and found worms, slugs, woodlice and spiders!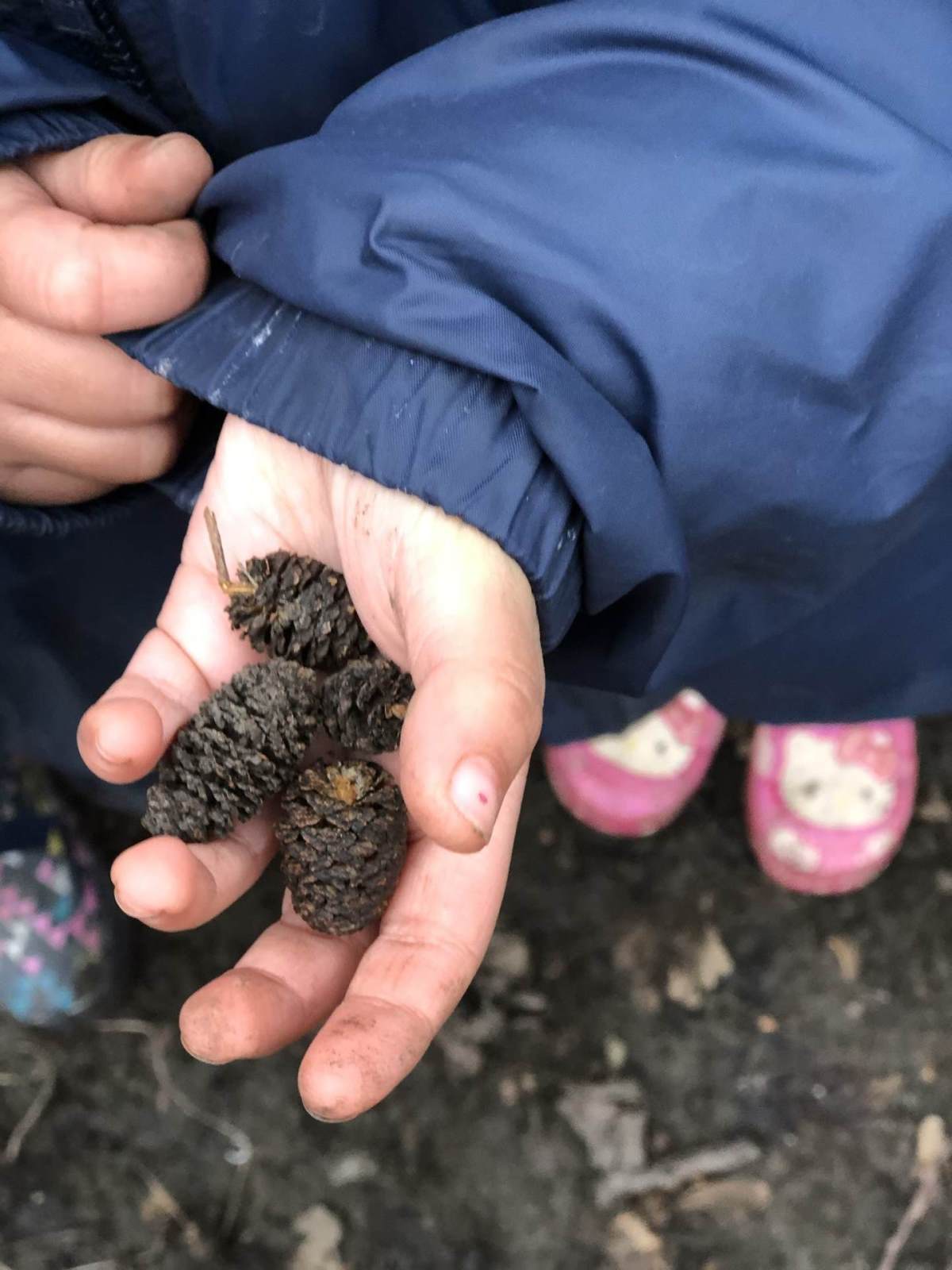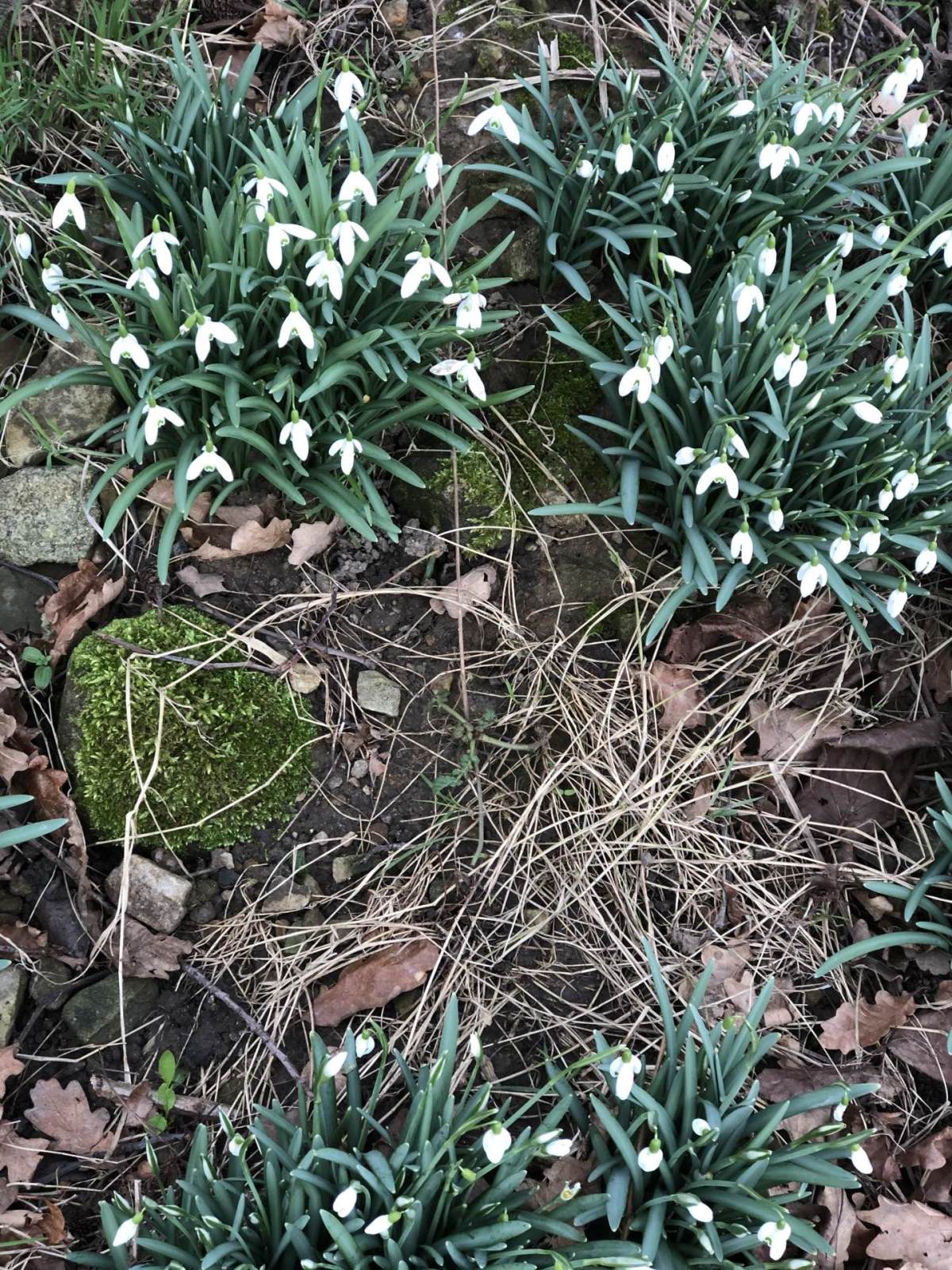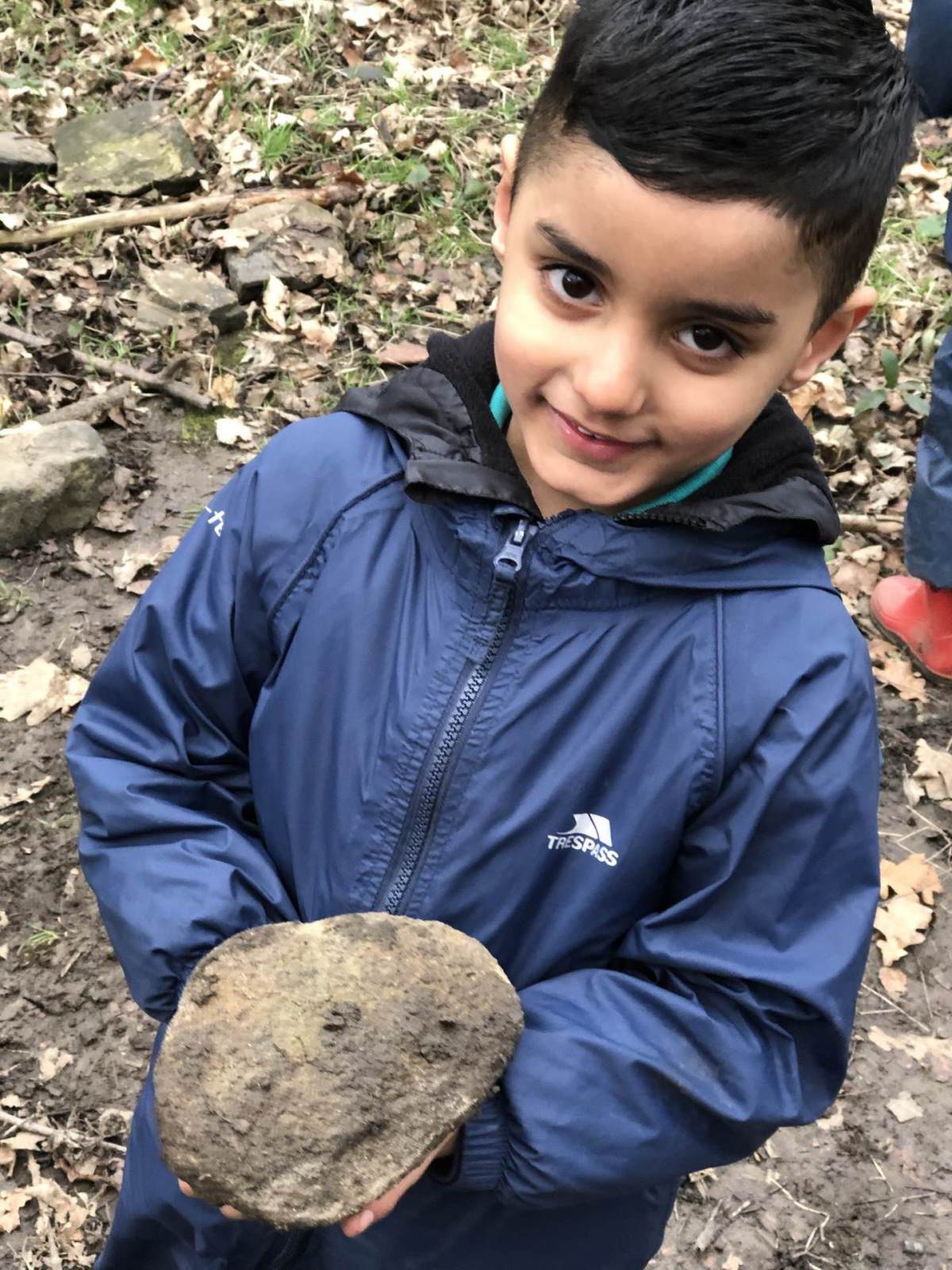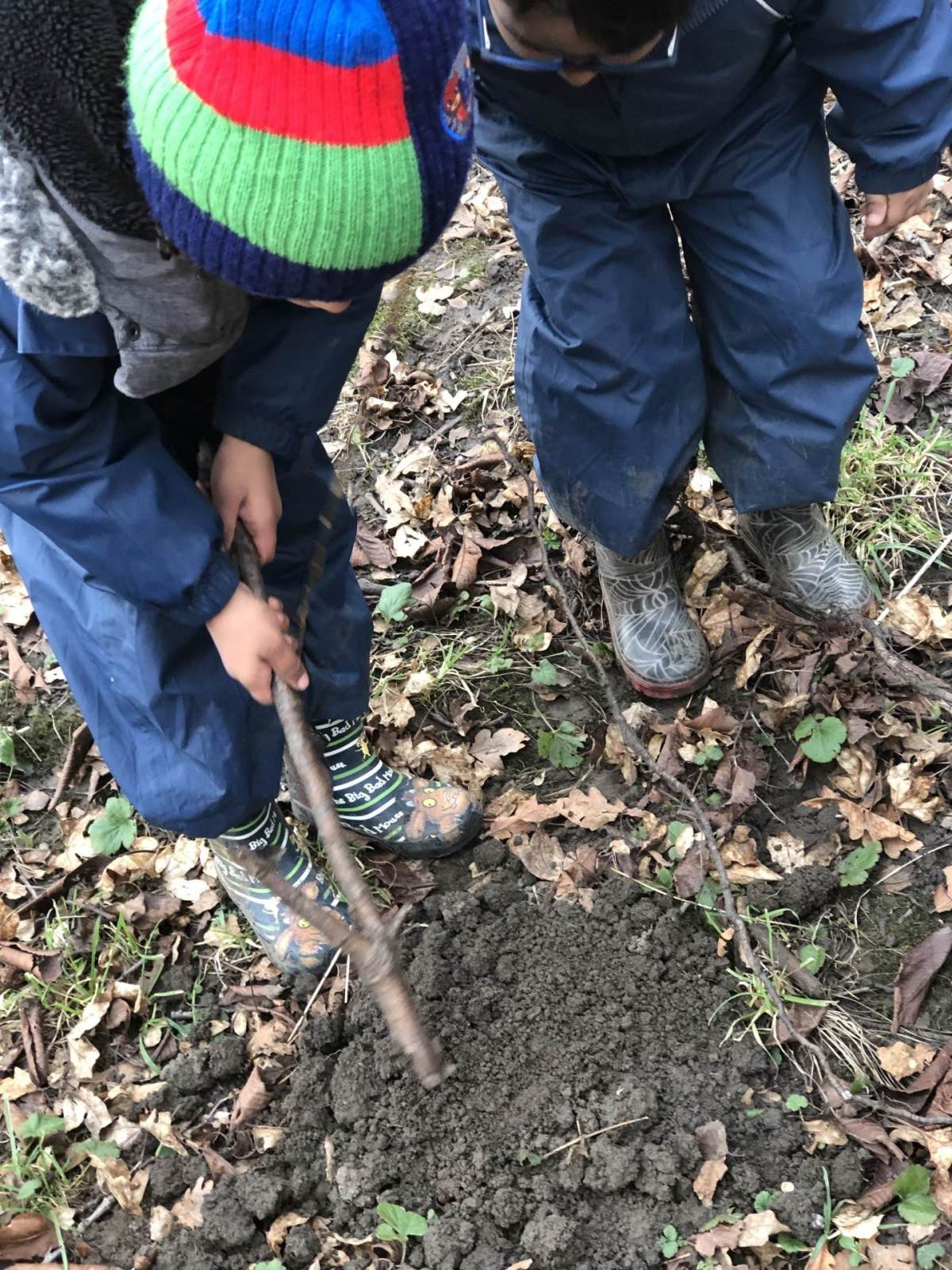 Both Ducks and Swans explored and found a secret passage behind the hedges! They crept through to see where it might come out. Adama said, "Oh my goodness I've got to be so brave to go down the steep hill!"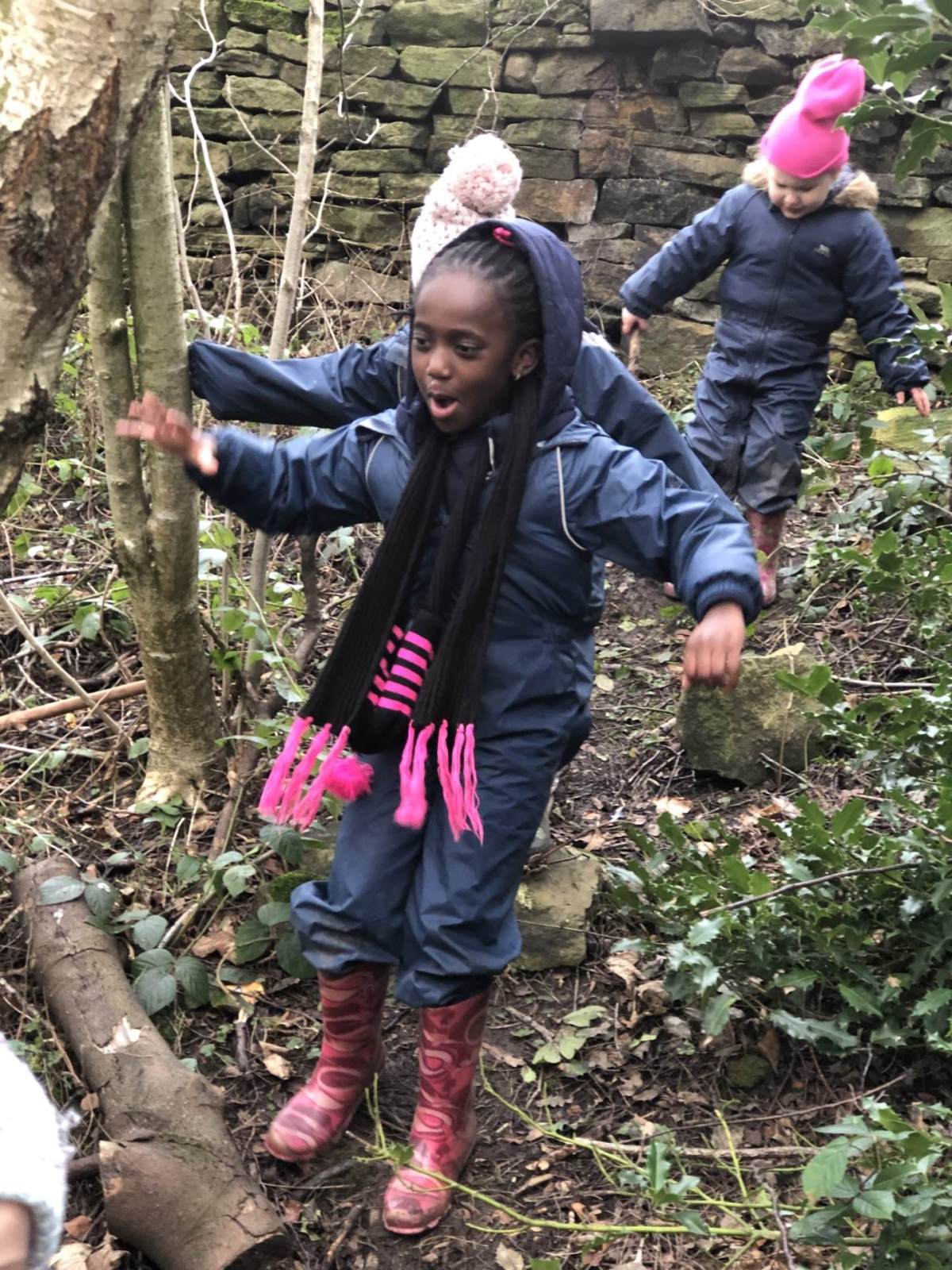 We played a new game at the forest today. We split into 2 groups and had to shout '1,2,3...Can you hear me?' If the other group replied 'YES!' we were allowed to take one step forwards.